Founder of Project Semicolon Dies at Age 31
March 30th 2017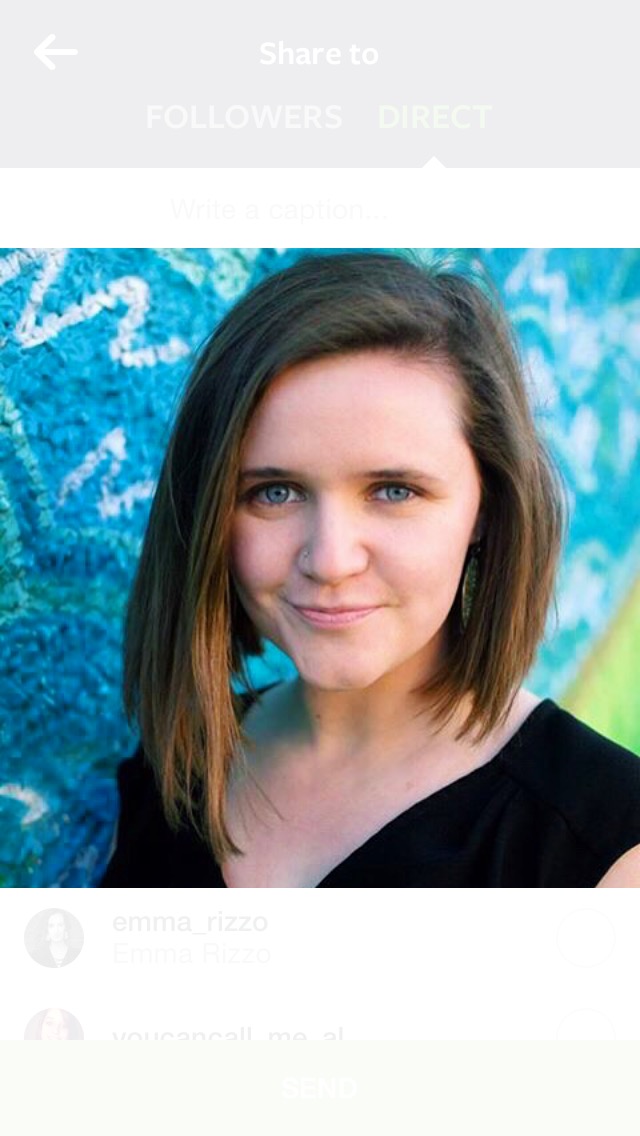 By:
Amy Bleuel, the founder of mental health non-profit Project Semicolon, died March 23 at the age of 31, her organization confirmed. Bleuel's death has shaken the mental health community not only because they lost a vital advocate, but because she died by suicide.
Bleuel was known for pioneering the semicolon tattoo, which gained popularity as a representation of resilience in the mental health community. The tattoo mirrors the grammatical concept: even when your sentence seems to be finished, it can keep going.
Project Semicolon was founded in 2013 as a way for Bleuel to honor her father, who she lost to suicide at the age of 18, and to provide hope and support to others who struggle with mental illness, suicide, addiction, and self-injury. "Project Semicolon exists to encourage, love and inspire," the organization says on its Facebook page.
Bleuel struggled with mental illness and previous suicide attempts, according to The Mighty. She spoke openly about this and encouraged others to learn about mental illness and open up about the struggles and stigma surrounding it.
To many members of the mental health community, Bleuel's death is a reminder of the continued importance of suicide prevention and support for survivors of suicide attempts.
"It's a reminder for the suicide prevention community that we still have work to do," Dan Reidenberg, Executive Director of Suicide Awareness Voices of Education, said to ATTN:. "We still need to be available and aware that even if someone seems to be doing very well, things are going on inside that could be troubling."
But even as the suicide prevention community mourns Bleuel 's loss, thousands have taken to Twitter and Instagram to share gratitude for Bleuel 's powerful contributions to mental health advocacy, and to share messages of hope and support.
Suicide is the tenth leading cause of death in the U.S., according to the American Foundation for Suicide Prevention, and it is estimated that for every suicide, there are 25 suicide attempts. But knowing the warning signs of suicide can save lives.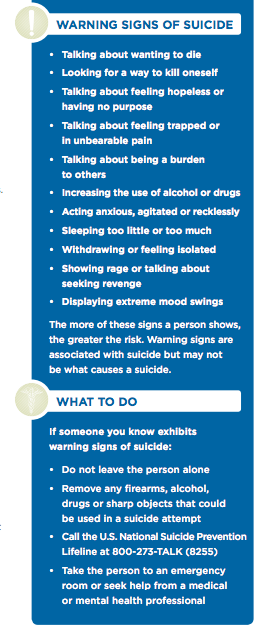 The American Foundation for Suicide Prevention - afsp.org
Suicide is widely recognized as a concern of public health, and destigmatizing mental illness and supporting mental health care is imperative to breaking a cycle of mental health shame.
"When we think about serious mental illness, suicidal behaviors and suicide, it evokes anxiety, shame, confusion [and] sometimes anger, depending on the circumstances," said Dr. Victor Schwartz, medical director of The Jed Foundation, to U.S. News & World Report. "And if you don't understand something, you can't take sensible actions to think about it or respond to it."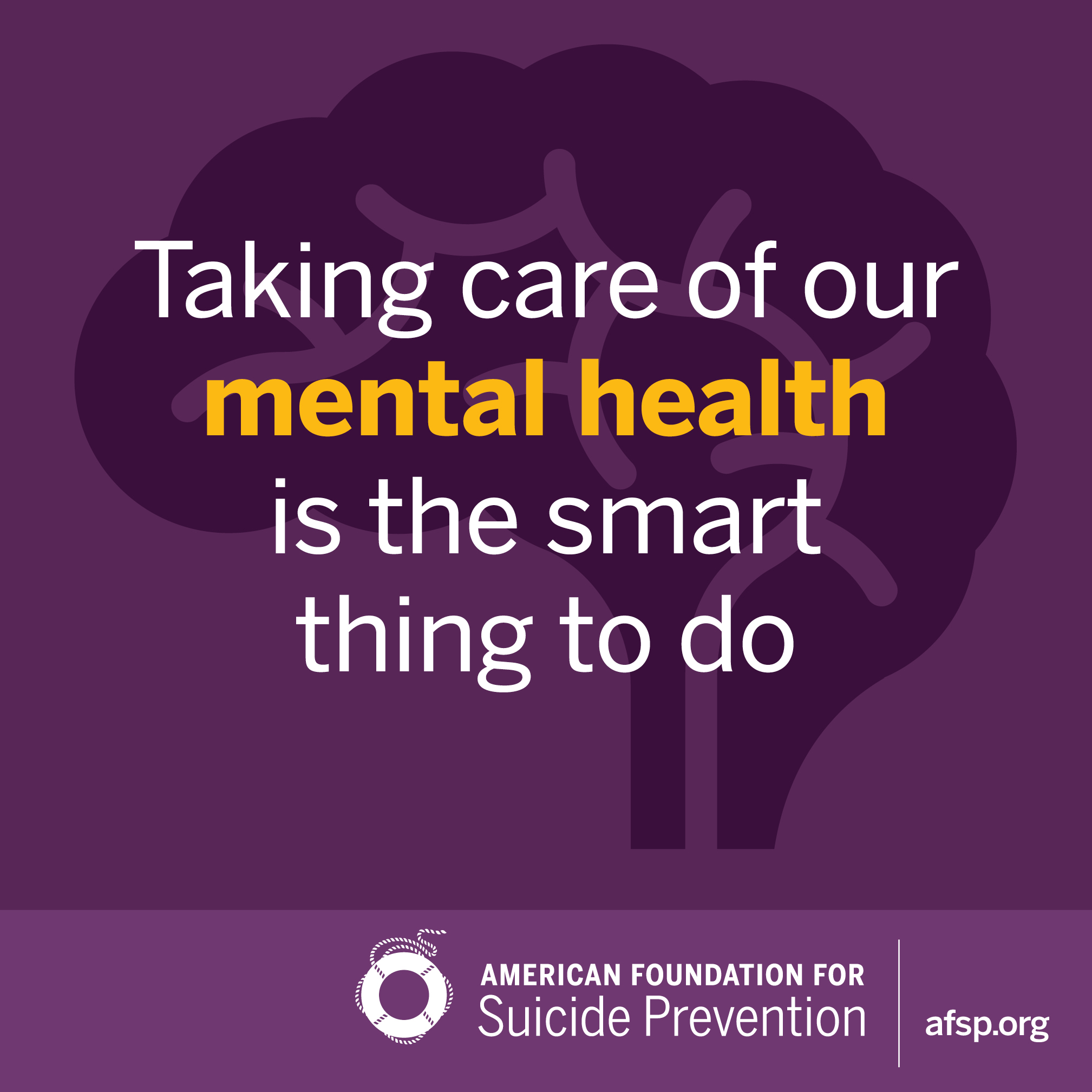 American Foundation for Suicide Prevention - afsp.org
Many resources are available if you or If you or someone you know is struggling with thoughts of self-harm or suicide. Call the National Suicide Prevention Lifeline at 1-800-273-8255, call The Trevor Project at 866-488-7386, or text "HOME" to the Crisis Text Line at 741-741 for crisis text support.
Share your opinion
Do you practice intentional self care on a regular basis?