California Just Gave President Trump a Big Middle Finger by Passing This Bill
April 4th 2017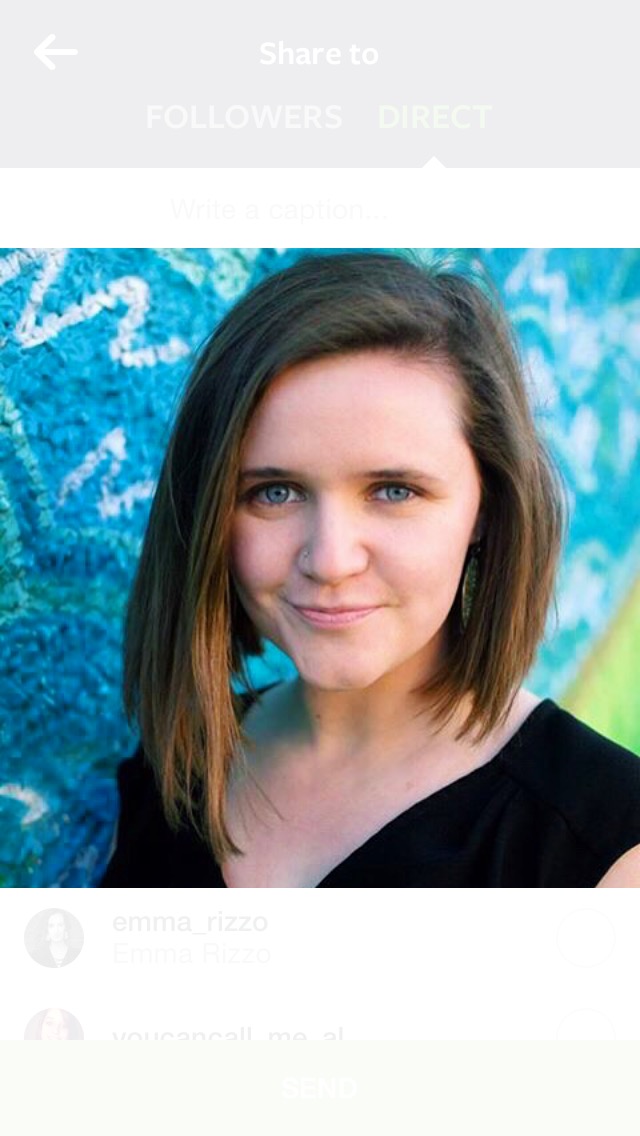 By:
The California Senate recently passed a bill which appears to be a monumental pushback against federal immigration policy and the Trump administration.
The "sanctuary state" bill will restrict state and local law enforcement's ability to cooperate with federal immigration officials, and it passed the California Senate Monday. While California isn't the first state to pass statewide sanctuary legislation - New Mexico, Colorado and Connecticut each have some iteration of a state sanctuary law - the state's push is particularly notable because it's home to roughly a quarter of the nation's foreign-born population, according to the Public Policy Institute of California.
"The Senate's passage today of the California Values Act, SB 54, along with SB 6 (Hueso) and SB 31 (Lara), is an acknowledgement of the cultural and economic contributions made to our great state by immigrants and is a rejection of President Trump's false and cynical portrayal of undocumented residents as a lawless community," said Sen. Kevin De León (D- Calif.), who introduced the bill, in a statement issued Monday.
"...Californians will not squander their precious public safety dollars to separate mothers from their children, to detain DREAMERS, or to deport honest, hardworking people who are so critical to our economy."Senate Bill 54, also known as California Values Act, bars state and local law enforcement from using resources including finances, facilities, and personnel to aid federal ICE agents. This includes assisting federal immigration enforcement in investigation, questioning or detention. The law also prohibits local and state law enforcement from asking a person about their immigration status.
The vast majority of the over 10 million immigrants living in California are documented residents, with almost half living as naturalized citizens and another 26 percent residing under other legal statutes including green cards and visas.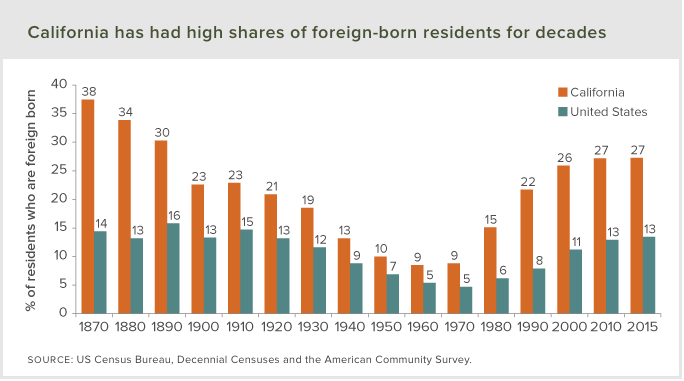 PPIC.org - ppic.org
Some Republicans have raised concerns that the law may make California a magnet for criminal activity. Sen. Joel Anderson (R-Calif.) wrote on Twitter a call out for Californians to petition against the bill which would "threaten their neighborhoods."
Critics have raised concerns, too, about the bill's place in state law, worrying that it may undermine federal policy and unfairly restrict law enforcement function.
However, research has largely debunked alleged links between immigrant populations and elevated crime.
"The analysis not only found no link with violent crime, but indicated concentrations of unauthorized immigrants were associated with marginally lower violent crime rates," according to a recent analysis by GOVERNING.
The bill does include some exceptions, which would allow local and state law enforcement to cooperate with ICE officials in the case of a judicial warrant, or if the person in question has been convicted of a violent felony in the past. The bill also requires state and local law enforcement to inform ICE of the release of people with violent felony convictions, which local and state law enforcement are not permitted to do so otherwise.
In addition to passing the California Values Act on Monday, the California Senate also passed SB 31, which prevents state and local law enforcement from reporting a person's religious information to federal agencies for the purpose of creating a database, and SB 6, a bill working to create a legal defense fund for immigrants.
The sanctuary state bill passed through the Senate on Monday in a 27-12 party line vote. With the Senate's stamp of approval, the bill will make its way to California State Assembly, where Democrats hold a supermajority, and then, if approved, onto the desk of California Gov. Jerry Brown.
Share your opinion
Would you vote for sanctuary legislation in your own state?
<