Ivanka Trump's Tweet About Libraries Somehow Managed to Stir Backlash
April 14th 2017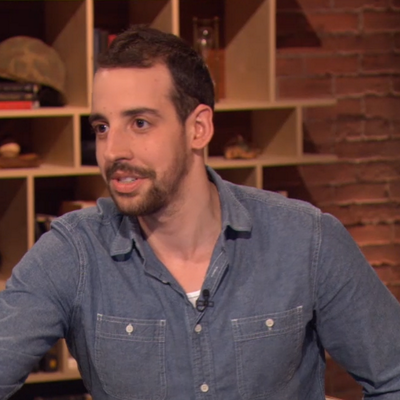 By:
It's National Library Week!
To celebrate, first daughter Ivanka Trump tweeted the following message:
No controversy here, right?
Wrong.
As @Miss_Librarian points out in her tweet, President Donald Trump's 2018 budget eliminates federal funding to the Institute of Museum and Library Services.
Sounds bad! What is the Institute of Museum and Library Services?
According to its website, "the mission of IMLS is to inspire libraries and museums to advance innovation, lifelong learning, and cultural and civic engagement."
If that sounds a little too vague, it's also important to know that IMLS gives local libraries money.
Here's what The Hill reported this week:
"ILMS Director Dr. Kathryn Matthew notes that $214 million of the $230 million budget goes directly to grants to state and local libraries, including $155 million distributed through a population-based formula grant."
As The Hill notes, 100 members of the House of Representatives signed on to a letter encouraging Congress' budget committee to fully fund the IMLS.
Here's what they said.
"LSTA has been a critical program for supporting libraries around the country. Federal support for libraries encourages improved efficiency and cost-effectiveness of library services, enhances shared public access to information, promotes the use of technology, encourages the sharing of resources, and results in other collaborations and outreach not feasible across local and state boundaries."
So now we know why @Miss_Librarian is mad at Ivanka. Did anyone else call her out?
Okay, that's a lot of push back. Something like this has happened to Ivanka before, right?
As ATTN:'s Danielle DeCourcey wrote at the time, "On March 27, Trump signed an executive order that rescinded President Obama's Executive Order 13673, or the 'Fair Pay and Safe Workplaces' order. Obama's 2014 order sought to force federal contractors to comply with labor and civil rights laws, including rules demanding greater transparency in pay and protections against forced arbitration in cases of sexual assault or sexual harassment, according to NBC News."
Let's get back to libraries for a second.
It's important to note that the final say for the 2018 budget doesn't rest in President Trump's hands. It's up to the House of Representatives say 'yea' or 'nay.' So, while tweeting at Ivanka might put the issue on her radar, if you're really invested in this issue, it's your local congressmen you need to need to bug.
Updated Friday, April 14 at 12:17 p.m. PT: This piece was updated to include the response from the American Library Association.
Share your opinion
Do you think Ivanka Trump should encourage her father's administration to restore federal funding to libraries?