Pre-Existing Conditions Listed in Trumpcare Will Hurt So Many Women
House Republicans voted to pass the American Health Care Act (AHCA) on Thursday, their response to the Affordable Care Act (ACA), also known as Obamacare.
After an embarrassing blunder the last time around, the House GOP only narrowly pulled out the win this time winning by only four votes, 217-213. Now, the bill moves on to the Senate, and if it makes it through, on to President Donald Trump's desk, where it will almost certainly be signed.
Americans are up in arms over the effects the AHCA will have on women.
If the AHCA passes, it will mean that once again — just like in the days before Obamacare — rape could be considered a pre-existing condition.
Essentially, that means that insurers could choose to deny coverage to rape victims. States could choose to enact laws to prevent this, but the AHCA allows the federal government to abdicate responsibility for protecting rape victims. In fact, the language of the bill seems to encourage providers to penalize people with pre-existing conditions.
According to VICE, "...while the amendment's language doesn't outright say insurance providers can deny coverage, it does offer a waiver that would allow providers to charge people more based on their medical history." And, of course, charging people more than they can afford for health coverage is effectively denial.
Furthermore, on average insured victims of rape pay almost $1,000, according to a study published by the American Journal of Public Health, with total cost of medical services following a rape averaging just over $6,000.
People on Twitter were quick to jump on the heartlessness of the bill.
One user even noted how the repeal of protections for women reinforces a framework of male power and control not unlike sexual assault itself.
Other users started using #iamapreexistingcondition to express their worries about the ACHA.
And it's not just rape, either. Women's health issues seem to be getting the short end of the stick on all sides in the AHCA.
Survived breast cancer, but if it comes back I won't afford to survive it again. #VoteNoAHCA #IAmAPreexistingCondition

— The Dutchess (@TheReaLastRoyal) May 4, 2017
Outside of sexual assault, there are numerous other female-centric health issues that could also be considered pre-existing conditions. "Other conditions like postpartum depression, being a survivor of domestic violence or having gotten a C-section could also be considered pre-existing conditions," according to Mic.
That's right. If this bill becomes law, an insurance provider could deny you coverage because you were a victim of domestic violence.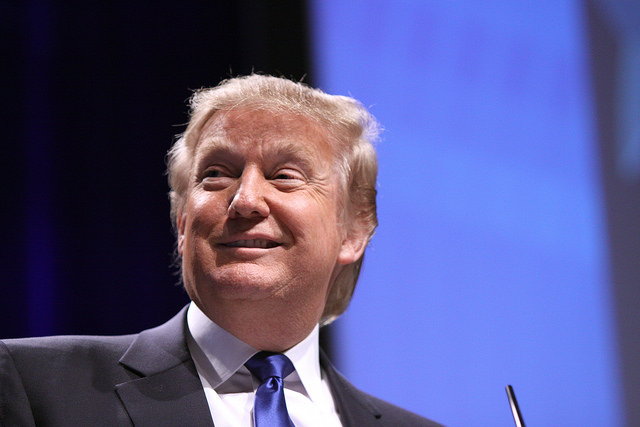 Gage Skidmore - flickr.com
And, of course, it's plenty ironic that a bill stripping protections away from sexual assault survivors could be signed into law by the physical hand of Trump.