Opinions Worth Your ATTN:
This Pride Month, We Must Remain Vigilant
Since President Obama left office in January, I have often been asked to reflect upon the Obama Administration's sweetest victories, and most meaningful accomplishments.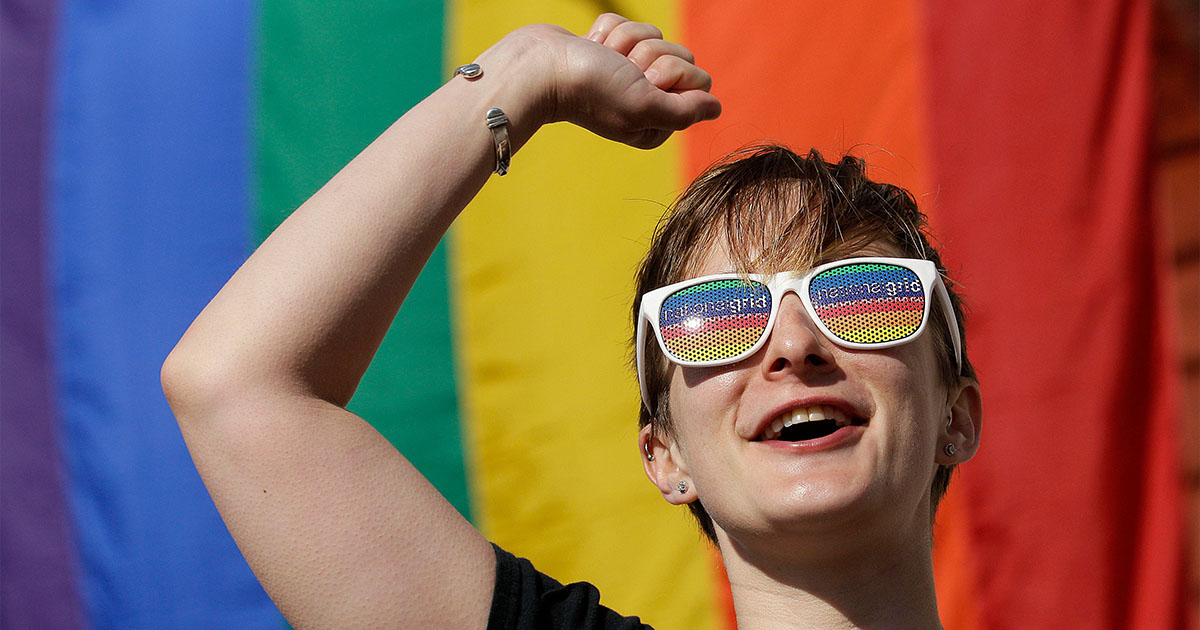 AP/Jeff Chiu - apimages.com
Rescuing the American economy, passing and implementing the Affordable Care Act, leading bold new global efforts to address climate change, leveraging American diplomacy to advance our national security interests in Cuba and Iran -- to name a few. And as we celebrate lesbian, gay, bisexual, and transgender (LGBT) Pride Month, we should celebrate the tremendous progress we made under President Obama to advance equality for LGBT communities across America and around the world.
Together, we repealed "Don't Ask, Don't Tell," passed an inclusive hate crimes law, prohibited LGBT discrimination in one-fifth of the workforce, issued the first-ever U.S. government strategy to protect LGBT rights internationally, and worked with tireless advocates and brave plaintiffs to win not one, but two, Supreme Court decisions ensuring the freedom to marry for all loving couples.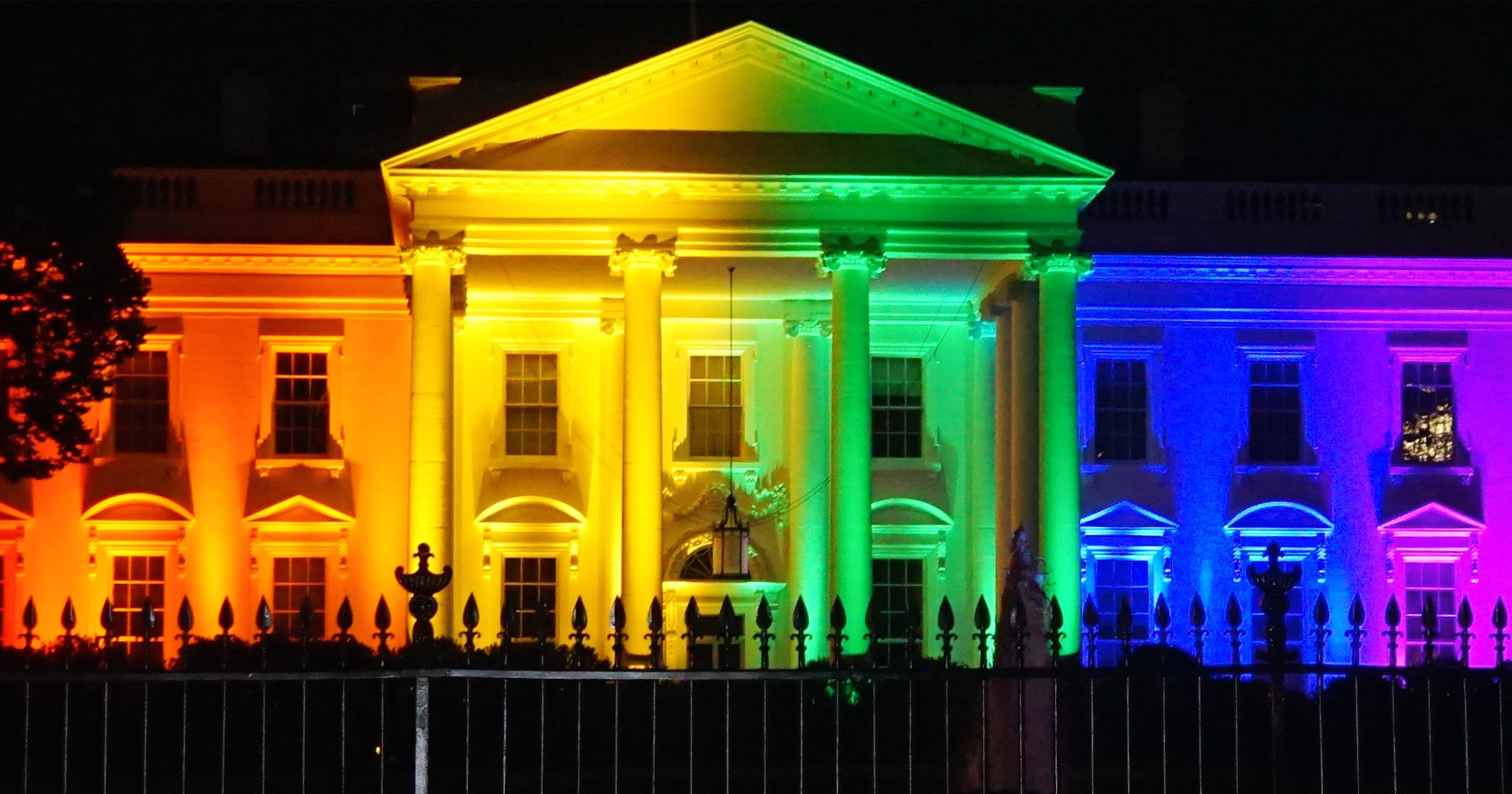 Flickr/Ted Eytan - flic.kr
I will always treasure that night in June 2015 when the White House was lit in rainbow colors following the Obergefell Supreme Court decision. Even though the decision reflected the hard work of generations fighting for the equal right to marry, it also felt like a thunderbolt that would lead to full equality for LGBT people.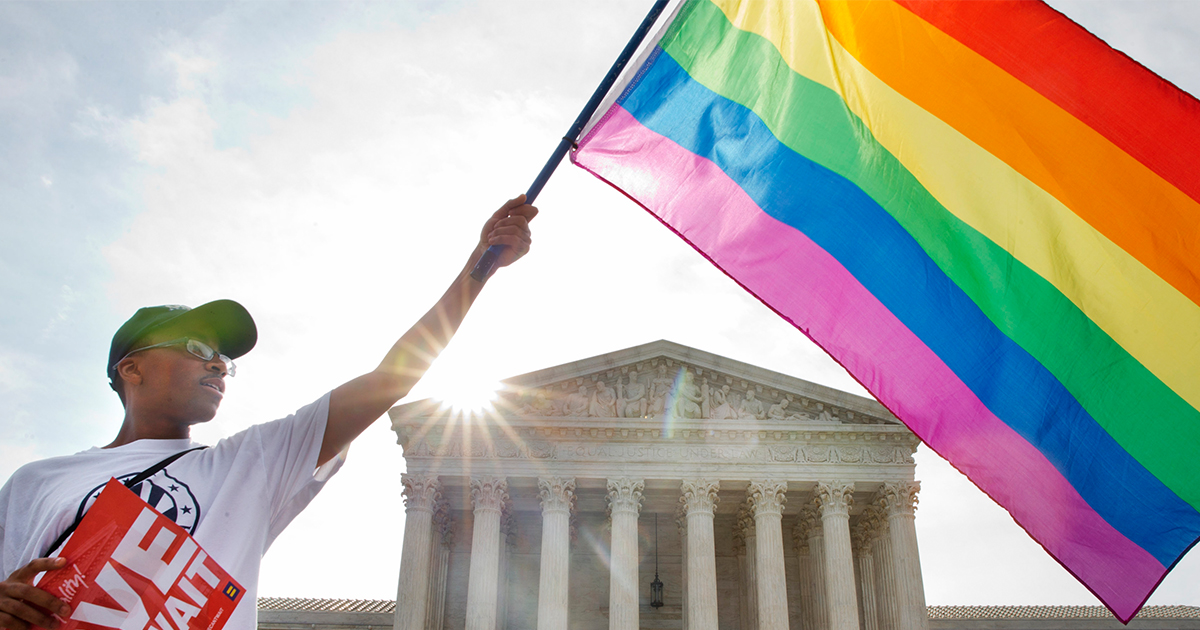 AP/Jacquelyn Martin - apimages.com
But as we know far too well, victory can be fleeting.
In recent years, we have seen record numbers of anti-LGBT bills introduced in state legislatures across the country. Many of these bills failed, and, thankfully, some were vetoed as a result of a wide range of strong voices that spoke up for equality. Sadly, though too many of these bills passed, and we are now faced with new laws that run contrary to our values as Americans.
These include laws that claim to be about religious liberty, but are actually about discrimination. Laws that restrict the ability of local governments to protect their LGBT residents. Laws that target transgender people, including students who are just trying to receive the same education as everyone else, in a nurturing and supportive environment.
At the same time, no federal law explicitly provides necessary comprehensive protections for LGBT people in employment, housing, and public accommodations. Young LGBTQ people continue to face significant challenges like family rejection, bullying, and the vile practice of conversion therapy. And, as we witnessed nearly one year ago in the tragic shooting at the Pulse nightclub in Orlando, hate violence continues to persist, made all the more destructive because of easy access to firearms.
A year ago, we enjoyed strong leadership from the Obama Administration that matched its words with deeds, standing up for equality in the courts and in the public sphere.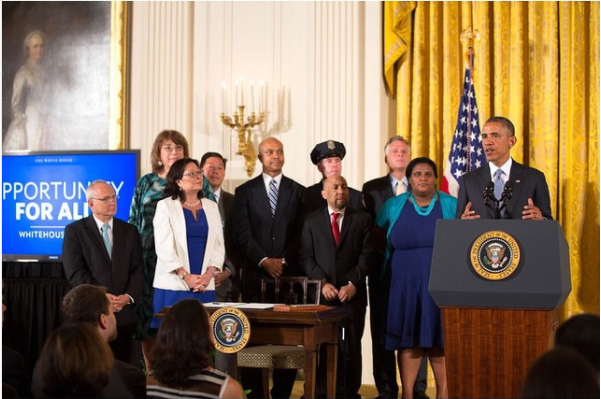 Obama White House Instagram Archive - instagram.com
Sadly, that too has changed. These days, the conversation is too often dominated by voices of intolerance that don't reflect our values. We must speak out against hate speech and violence, and efforts to undermine critically important civil rights protections. And we cannot tolerate silence and complacency.
In these moments, it's easy to give up and give in. But the history of civil rights in America shows us that we have to remain ever vigilant.
If we look across movements and decades, we know that progress, even a Supreme Court victory, can be rolled back. Legal change isn't the same thing as cultural change. Opponents of equality will never stay silent.
Five decades after the Civil Rights Act, we still live in a country where we are losing too many young men and women of color to a prejudiced system, and where we actually have to be reminded that "Black Lives Matter." Fifty years after the Voting Rights Act, we still face concerted attempts to gut the main provisions of this landmark law and disenfranchise voters.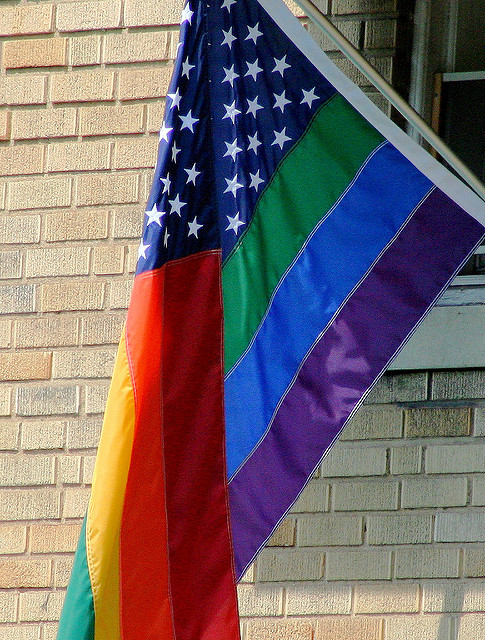 David - flickr.com
And forty years after Roe v. Wade, we are still fighting for reproductive justice in the courts and in the states.
Dr. Martin Luther King, Jr. reminded us that the arc of the moral universe is long, but it bends towards justice. And we know that this arc doesn't bend on its own. It takes all of us pushing on it together. It requires brave people willing to come out; parents, friends, and allies standing up for what's right; allies in the business community and faith community who are not afraid to flex their muscles in the name of equality and justice for all.
For all who care about the cause of equality, and the future of our democracy, we must roll up our sleeves and put in the hard work, to make a more perfect union. Find ways to give back, whether through volunteerism, mentorship, or public service. Support candidates who reflect your values; or jump in the arena and run for office yourself. Find opportunities to organize and mobilize like-minded individuals, starting with the Equality March for Unity & Pride, happening on Sunday, June 11th here in Washington and in cities around the world.
Our nation's history has always been defined by resilience and willingness to continue the fight. Even against the greatest odds, in our lifetime we have seen change is possible. History is on our side.
Valerie Jarrett served as senior advisor to President Barack Obama.
Share your opinion
Are you marching in the Equality March?