Why Some People of Color Believe Pride Falls Short on Representation
June 9th 2017
By:
Pride Month is a time to celebrate LGBT people and their history, with celebrations taking place all across the country.
But while these events focus on increasing visibility of marginalized people, they've also faced criticism for failing to include people of color. 
Khellie Braxton, a DJ who has attended and performed at Pride events across the country, said that efforts to recognize people of color vary by city.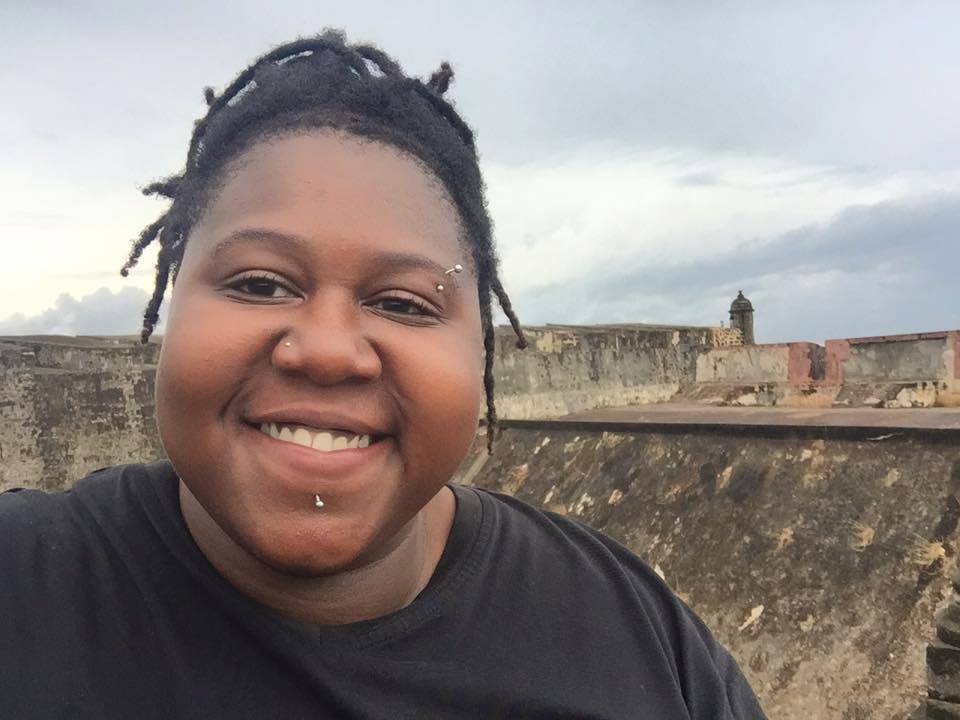 Khellie Braxton
Braxton, who uses non-gendered pronouns, said that Pride in Washington D.C. is very inclusive to black LGBTQ people because it has a DC Black Pride, in addition to the main Capital Pride. 
"D.C.'s black pride is one of the most coherent [events] I've ever been too," Braxton said. "It's an experience all on its own." 
Braxton said that Los Angeles does have small black Pride events, but tended to focus on smaller gatherings rather than a single organized festival. Boston, meanwhile, didn't have black Pride events when she attended several years ago. She said that Boston Pride was very "gender centric" and mostly marketed to white people. 
"I think that sort of segregation happens at a lot of events after the festival. People go to clubs that better fit your sexuality," Braxton said. "There was always this stigma that to be desirable you had to look a certain way, and you never saw any sort of diversity in the flyers or the posters that promoted the official Prides and the Pride after parties." 
Braxton said it's important to remember that Pride is not simply an opportunity to be sexy: it's meant to honor the struggles of LGBTQ people.
"I understand that advertising on some level you want to sell sexy, but pride is also not just about being sexy," said Braxton. "We have to remember that Pride started because of violence against the trans community of color and then also gay people in general." 
Braxton who attended Pride events in Los Angeles this year, said the festival is trying to be more inclusive than previous years, but it still has work to do. 
"Pride in itself is not an inclusive brand," said Braxton. "When I think of going to Pride I don't think of, 'oh im going to find a bunch of people who look like me and it's going to be great,' that is unless I'm bringing those people with me."
Braxton also said that many of the performers of color on the main stage at LA Pride this year, were straight, like R&B singer Brandy, and that is a missed opportunity to highlight LGBTQ people of color. 
"I love Brandy. 'Full Moon' is an album I listen to all the time, but at an event like this, maybe the stage should go to someone else who couldn't headline at another type of festival," Braxton said. "I'm not saying she doesn't belong here, but straight people do need to consider the space they take up at Pride." 
Jonathan Higgins, an educator and speaker who focuses on issues affecting the LGBT community and people of color, has attended Pride events in San Diego, Long Beach, and Los Angeles, California.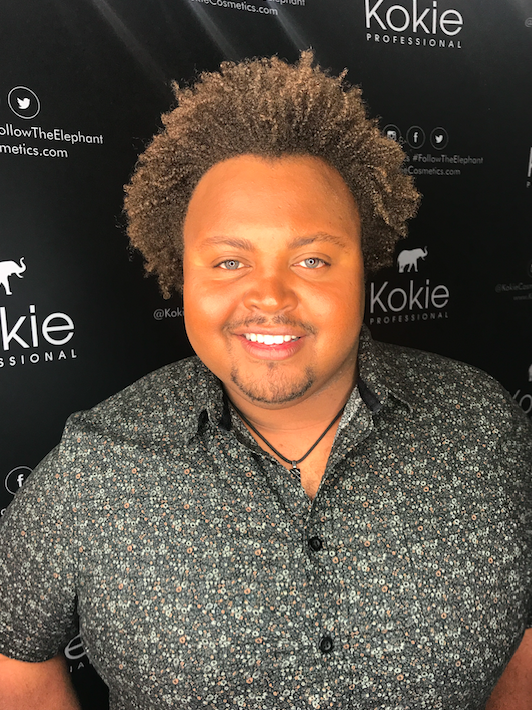 Dr. Jon Paul Higgins
"The parades in themselves tend to be a little more white," he said. "They'll have areas where there will be the R&B slash rap tent, but there's usually not a specific focus on highlighting black individuals." 
He said that parade floats usually highlight white gay men. 
"I can't recall seeing a whole bunch of black men or a whole bunch of people of color on parade floats, and if I did see one, the rest were white men dressed skimpily and dancing around a pole," Higgins said. 
Higgins said that Los Angeles Pride was a particularly negative experience for him because, in addition to the lack of diversity, he said there was an intense focus on appearances. 
"It was extremely pretentious. I am everything that the community doesn't want," he said. "Im black, I'm chubby and im also very effeminate."
As ATTN: has previously reported, gay dating culture has come under fire for holding extremely discriminatory views toward men who aren't physically fit and masculine, with the shorthand  "no fats, no fems" often used to filter out those who don't fit the mold. Studies have also shown that race-based discrimination is sadly common within the LGBT community. A 2015 study conduced by Australian researchers found that 64-percent of gay men were okay with stating a racial preference while using online dating services, and 46 percent reported not being bothered by such filters. 
Higgins, who holds a doctorate of education in leadership and justice, said that feeling of discrimination applied to his Los Angeles Pride experience. 
"If you didn't look a certain way, people were making statements under their breath," he said. "I just didn't feel comfortable."
Although Higgins supports partying and having fun, he said that Pride has lost sight of the important political issues, struggles, and people that created it. "I think it's unfair that Pride has become more about partying and drinking; that's all great, but at the end of the day you can't have Pride if you don't acknowledge where Pride came from," he said.
Higgins said Pride would not exist without Marsha P. Johnson, a black transgender woman and activist.
Pride Month is held in June to honor the 1969 Stonewall Riots, a landmark event where the LGBT community stood against police harassment. Johnson was reportedly one of the first people to fight back during the riots, which started while she was celebrating her 25th birthday. 
Higgins said that Reach LA, an organization dedicated to providing support to young LGBT people of color, does a good job reaching out to minorities during pride month, but overall LA Pride and Pride in other cities need more minority representation in the planning phase. 
"I do believe at the end of the day, the bigger thing is we need to get more people at the table," he said. "These programs or these events are not inclusive. We need to ask, 'are people not coming to the table or are people being kept away from the table?'"
Share your opinion
Will you be attending any Pride events in June?