Did Pop Culture Help Cause the Opioid Epidemic?
June 30th 2017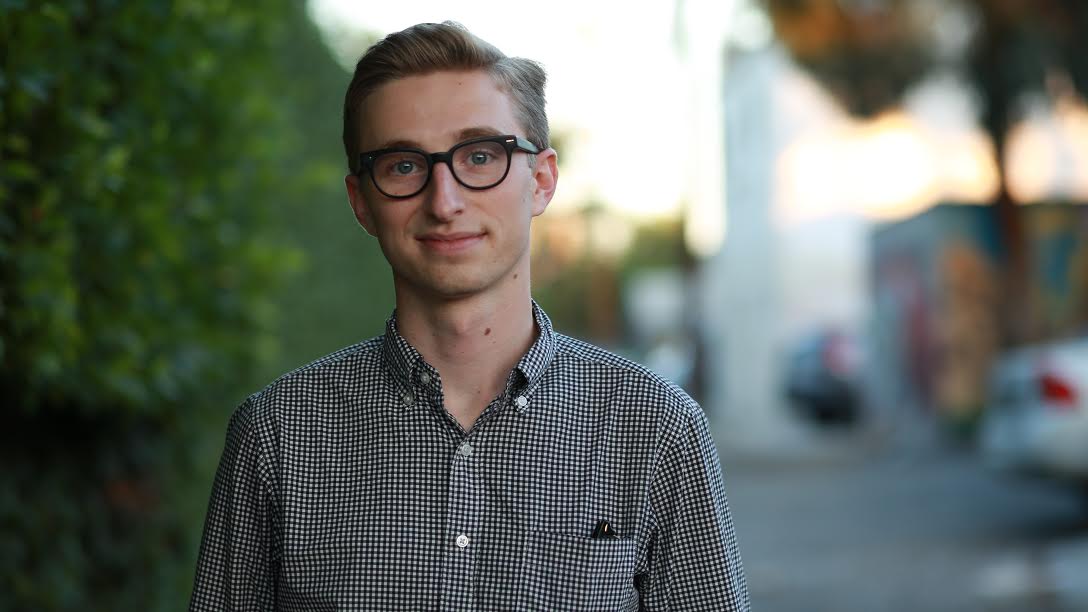 By:
Listen to the radio on any given day and you're likely to hear free and unsolicited advertising for the pharmaceutical industry, with artists promoting brand-name painkillers in the midst of a national drug crisis.
Hit songs by artists like Future, Migos, and Lil Wayne have publicized prescription opioids, including Percocet and codeine, which impressionable fans could interpret as celebrity endorsements.
Drug references in pop culture are nothing new. But as the country suffers record-high overdoses from prescription opioids, do artists also bear a responsibility to engage their fan base in an honest conversation about the dangers of these drugs?
Take Atlanta, for example. A string of recent overdoses from fake Percocet pills laced with the deadly opioid fentanyl has alarmed public health officials in the city at the same time that Atlanta native Future's hit "Mask Off," which features repeated references to Percocet, has made Billboard's top 10.
James Peterson, an assistant professor of English and a cultural scholar at Lehigh University, told ATTN: that the prevalence of painkiller references in hip hop is really a reflection of systemic problems that have been especially devastating for communities throughout the South. And while it might not be apparent to a casual listener, "Mask Off"—like many songs referencing drug use—offers a nuanced perspective on substance abuse.
"When you listen closely to it, 'Mask Off' is, in some ways, about people who are portraying something that they're not: People who are saying they're high when they're not, people who are acting a certain way when they're not really that way," Peterson said. "There's some trickiness there that we haven't quite figured out."
"I don't think Future's music is driving [demand for Percocet]. I think Future's music taps into that popularity and makes a good song out of socioeconomic conditions that are preexisting." — James Peterson
While some artists use their influence to inform fans about opioids and addiction, others "leverage the popularity" of opioids for personal gain, Peterson said.
The relationship between pop culture and opioids goes back to the 1990s, when DJ Screw (aka Robert Earl Davis, Jr.) first popularized the opioid cocktail nicknamed "lean," "sizzurp," or "purple drank"—a combination of promethazine codeine cough syrup and Sprite. Davis died of a codeine overdose in 2000.

Since DJ Screw, countless other rappers have incorporated the drug into their music: Jay-Z, Three 6 Mafia, Paul Wall, Chamillionaire, Gucci Mane, and Lil Wayne—to name a few.
Lil Wayne has produced numerous songs referencing lean over his career. Some have speculated that excessive consumption of the codeine cocktail was behind the artist's recent medical episodes. Alhough that hasn't been confirmed, it wouldn't be unusual in the music world. Several artists have suffered fatal overdoses from painkillers—most recently, Prince.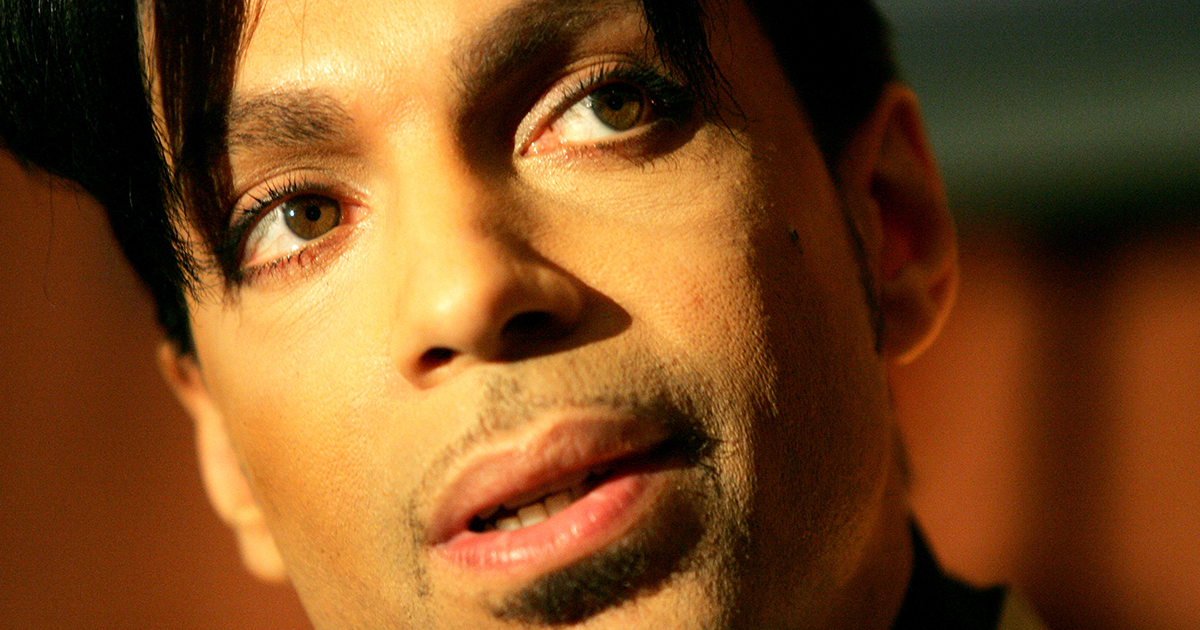 AP/Danny Moloshok - apimages.com
There have been artists who've made efforts to address the opioid epidemic head-on. Chance the Rapper and Macklemore, who have both been open about their personal experience overcoming addiction, have used their platforms to issue warnings about drug abuse and the risk of overdoses from prescription painkillers, for example.
Here's a sample from Macklemore's "Drug Dealer," where he contrasts the pop culture representation of opioids with his own experience seeing friends overdose. He also alludes to "30s," or 30-milligram oxycodone pills.
And we dancin' to a song about our face goin' numb
But I seen homies turn gray, noses draining blood
I could've been gone, out 30s, faded in that tub
There's no empirical evidence indicating that pop culture has contributed to the opioid epidemic in any statistically significant way.
Drug policy experts and health officials say that the pharmaceutical industry bears the lion's share of responsibility for the crisis, partly through aggressive and sometimes misleading marketing efforts.
"If we really want to find the culprit for opioid abuse, then we have to think very, very critically about the deregulation of the pharmaceutical industry and then we have to think about a generation of young people [...] who have grown up on television advertising on drugs," Peterson said. "That's not the world that I grew up in, but we have a generation of folks now who've been reared on deregulated advertising around opioids and other controlled substances, and so I think in that environment, we're dealing with those consequences."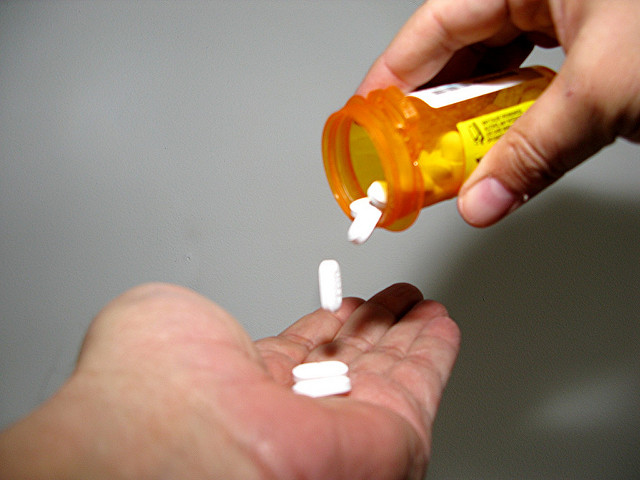 frankieleon - flickr.com
That said, the scope of our exposure to pop culture in everyday life is unquestionable. And drugs are endemic in pop culture.
In 2008, researchers at the University of Pittsburgh School of Medicine released a study documenting the prevalence of drug references in popular culture.
"One in three popular songs contains explicit references to drug or alcohol use," The New York Times reported. That means "kids are receiving about 35 references to substance abuse for every hour of music they listen to"—a statistic that should perhaps give artists pause before they incorporate casual references to prescription painkillers in their work.
"[T]his information can be used to our advantage in developing health promotion materials and campaigns for young people," the study authors concluded. "For instance, because rap music most frequently contains references to marijuana use, this population may need targeted education regarding the dangers of marijuana use. A rap artist might be the ideal spokesperson for this public health message."
(It should be said that while some studies have indicated that marijuana use during adolescence may cause short-term, adverse effects, nobody has ever died of a marijuana overdose and it is not physically addictive.)
At the end of the day, combating the opioid epidemic will require a multifaceted approach. Harm reduction experts have recommended certain policies that expand access to treatment facilities, bolster regulations of the pharmaceutical industry, and address the socioeconomic conditions and mental health problems that lead individuals to seek out opioids in the first place, for instance.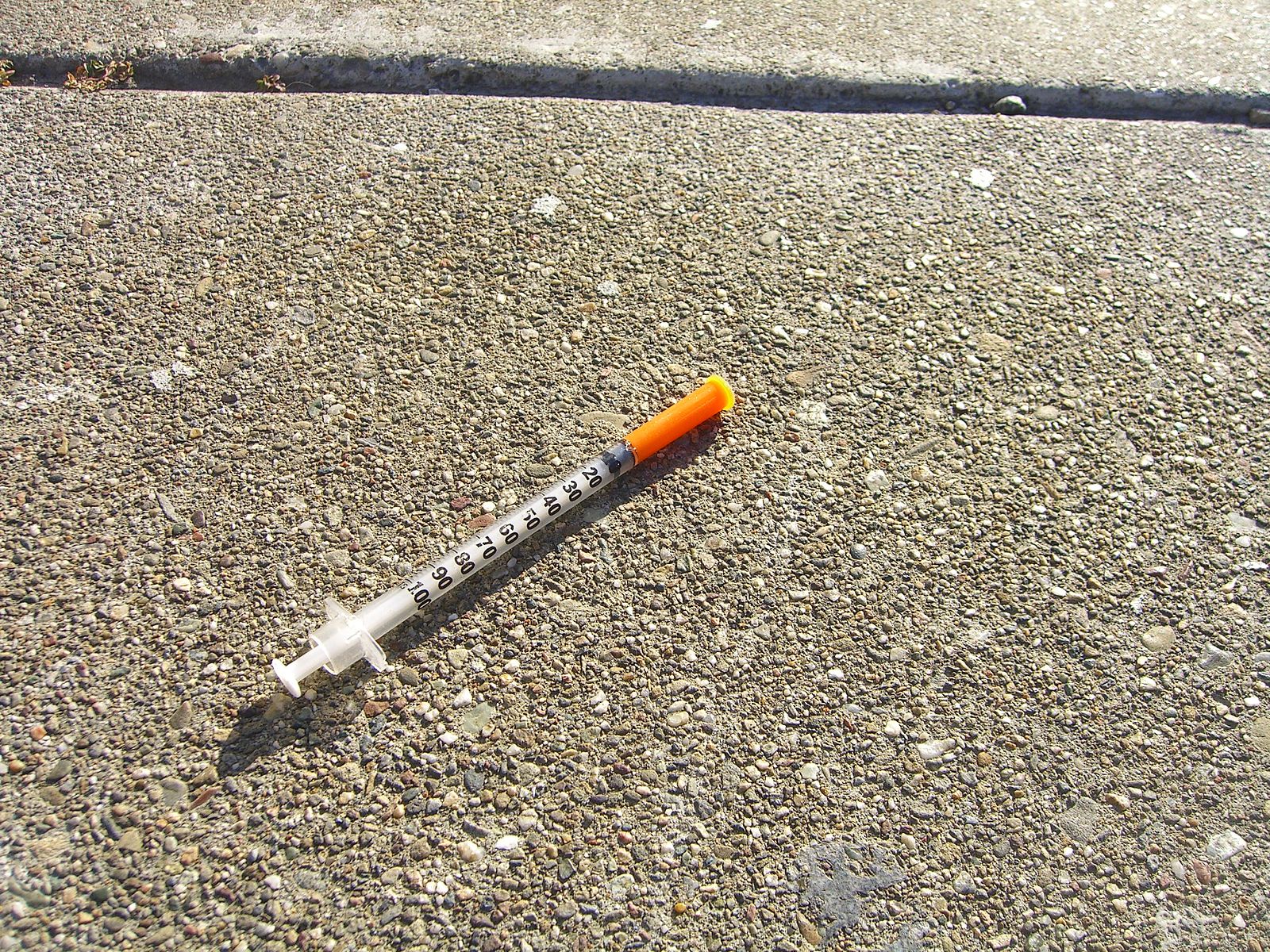 eric molina/Wikimedia - wikimedia.org
But as lawmakers push to implement such policies, should cultural influencers do more to limit exposure to brand-name painkillers and speak out against opioid abuse? In some respects, the answer depends on how you view the role of artists in society overall. Does art imitate life, or is it other way around?
Share your opinion
Do you know someone suffering from addiction?