Comic Nails What Some White Women Just Don't Get About Feminism
June 30th 2017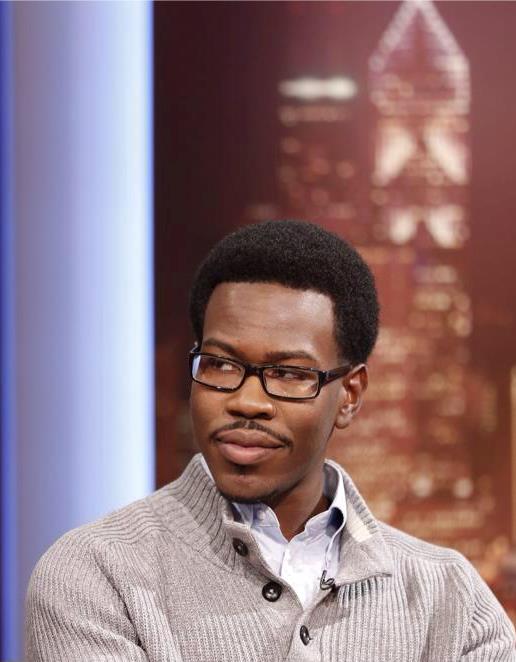 By:
There's a comic circling Facebook that illustrates the fraught relationship the feminist movement has with race, and how attempts at inclusion sometimes add up to erasure.
The comic, by Chicago-based artist Rosalarian, is a few years old but it's making its round, again, on Facebook.
The first panel shows a white man asking two women, one white and one black, about feminism. "Why do you have to call it feminism? We all deserve equality and the term makes me feel left out. You should be an equalist or humanist," he says to them.
The white woman replies, "Because the continued disenfranchisement of women needs to be addressed specifically," as the black woman nods. But in the second panel, the white woman turns on her black ally and asks her, "Why do you need black feminism? It should just be feminism. Why would you divide us like that?"
"Really?" says the black woman in response.
A Facebook user recently reposted the comic on June 18, and it has garnered nearly 2,000 shares.
The comic resonates with a lot of people, especially black feminists. Being white isn't a panacea for the issues women face, such as sexual assault and domestic violence, the gender pay gap, the battle over reproductive rights and the myriad forms of sexism that manifest across media, the government, the private sector and in everyday microaggressions.
But a major point of intersectionality is to acknowledge - and tackle - how multiple aspects of identity like sexual orientation, race, class and gender can overlap and disadvantage oppressed people in particular ways. That's not an argument for a one-size-fits-all approach, rather, it's a case for inclusion and cooperation that acknowledges that while different groups have commonalities in their struggle they also have specific plights to address.
But mainstream feminism has often meant white feminism in the eyes of many black women.
Black women have felt their voices rejected or stifled by the movement for decades, going all the way back to the Suffrage Movement of the mid-1800s and early-1900s led by middle and upper class white women, which historians say marginalized black women.​
NBC's Sherri Williams dove into that tension in January, on the eve of the Women's March on Washington, which coincided with hundreds of Women's March demonstrations across the nation. The event was a important window into the disconnect we sometimes see when it comes to the mainstream feminist movement, where white women are staged front and center. Williams explained in the Jan. 21 article:
"From the rejection of black women in the Suffrage Movement to contemporary missteps to acknowledge the ways in which multiple forms of oppression affect African-American women and the failure to show up as allies, white feminists have a complicated history with women of color that leaves some black women skeptical of efforts like the Women's March."
After the Women's March, some feminists criticized what they saw as the pervasiveness of white feminism at the event, including writer Jessica Xiao, who wrote a post in March for Extra News Feed titled, "The White Feminism of the Women's March is Still on My Mind." She explained that there were problems rooted in the organizing of the march that "very publicly communicated this was a demonstration that would sideline POC, queer, trans, and sex worker-related feminist issues and appeal directly to mainstream liberal feminists (read: white), whether intentionally or unintentionally."
Margaret Jacobson wrote an impassioned piece for Bitch Media following the election of President Donald Trump about feminism's race problem, too.
"I'm done catering to the fragile white woman. To the ignorant comments: 'We are all women, feminism is for all of us.' What are they playing at? It's never been for all of us, no matter how hard women of color have tried to make it for them as well. They are still rejected from the narrative of womanhood."
As Everyday Feminism writers Jarune Uwujaren and Jamie Utt penned in this 2015 primer on intersectional feminism, "One-size-fits-all feminism is to intersectional feminism what #AllLivesMatter is to #BlackLivesMatter."
Read the artist's Facebook post below. 
Share your opinion
Does the feminist movement exclude people of color?