Former 'The Walking Dead' Star Get's Real About Being The 'American Version' of Asian
July 7th 2017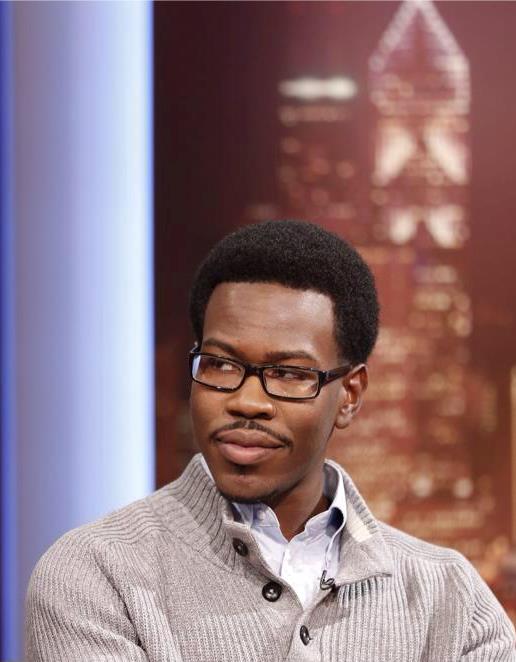 By:
Steven Yuen dropped tons of truth in a recent interview with Vulture.
The former "The Walking Dead" star touched on his struggles with identity while growing up as Korean-American, the racism he's encountered in Hollywood, and how his character Glenn on "The Walking Dead" broke down barriers but was likely still hindered by the fact that he's Asian.
His candid interview brings to light a major issue: America has a serious problem with how Asians are represented in the media that both stems from and exacerbates common racist stereotypes.
It's something that manifests in every aspect of life, from classrooms to office spaces, and even in Hollywood. One of the consequences of a lack of representation in media is a dearth of depictions of Asian men to combat these stereotypes.
Yuen told Vulture's E. Alex Jung that growing up, "I remember...always wanting to be white super bad."
He grew up in the suburbs of Michigan, where he said racism wasn't overt, rather, "it was super undercover." He struggled with being one of a few Asians at his high school, and with that came expectations of conforming to other people's idea of what an Asian person is supposed to be.
He mentioned how throughout his life he suffered from stereotypes about Asian men, like they're undesirable as romantic interests, have "beta" personalities, are quiet and lack aggression.
In the 2016 Asian American Man Study, researchers surveyed Asian men who reported being the target of insults and jokes based off stereotypes that include the ones Yuen mentioned encountering, in addition to other common stereotypes, including all Asians are good with math or computers, have slanted eyes, and are good at martial arts.
Other common stereotypes were that they are effeminate, have accents, are socially awkward and physically unimposing. Of the men surveyed, 93 percent responded that they "strongly disagree" or "disagree" that "Asian men have adequate representation (screen time) in the media," and 95 percent of responded they "strongly disagree" or "disagree" that "Asian men are usually represented as attractive, fully-developed characters in media".
Yuen said his character Glenn, who was a fan favorite and was killed off in season seven of "The Walking Dead," was a character audiences liked but never fully connected with because Glenn "never got his fair due."
"I never felt like he got it from an outward perception. I don't say this as a knock on anything. He always had to be part of something else to legitimize himself. He was rarely alone. And when he was alone, it took several years to convince people to be on his own," he said. "I'm thankful to EW for that wonderful cover they ran at the end, but we've had many covers before then that he never got to do on his own. Not until the last year did they give him his own cover, and then give him the one as he died."
He also addressed the backlash "The Walking Dead" got over killing Glenn, musing that perhaps people were so taken aback "because we don't have Asian people onscreen to die!" He went on to explain:
"Even when we do die, we die silently. People ask sometimes if I'm sad that I'm off the show, but man, I think the cruelest thing is that if Glenn had continued on, knowing how things usually shake out, I could totally foresee a situation where he just slowly, quietly disappears into the background and is kind of remembered but not really. But in this way, it was like holding up a battered skull to the world to be like, 'Don't forget, this Asian person existed in this medium and now he's fucking dead.' Like, he is fucking dead. That's super cool! I'm cool with that."
As scholar Min Huh wrote in her 2016 dissertation, representation of Asian Americans in media is meager, and "is highly controlled through a distorted lens, inclined to paint them in a grotesquely exaggerated light for comic relief. The absence of Asian Americans in the media has compelled the Asian American youth to adapt the personas of different cultures in their desires for social and cultural mobility."
Indeed, Yuen even admitted that he's turned down roles because he felt they were racist.
"There was one Awesome 80s Prom in Chicago, and they go, 'Bring an '80s monologue from a movie,' so I did Ferris Bueller's opening monologue, and they're like, 'Can you do it in an accent?' I was like, 'It's Ferris Bueller, what do you mean do it in an accent?'" he said.
"And I realized they wanted me to do Long Duk Dong, so I left. I got reamed out by my brand new agent, but I was like, 'Fuck that! I'm not doing that shit!'"
Bravo, Steven, thanks for always keeping it real.
Share your opinion
Do you think there needs to be more Asian representation in media?