Is Buying Local Actually Worth It?
June 1st 2015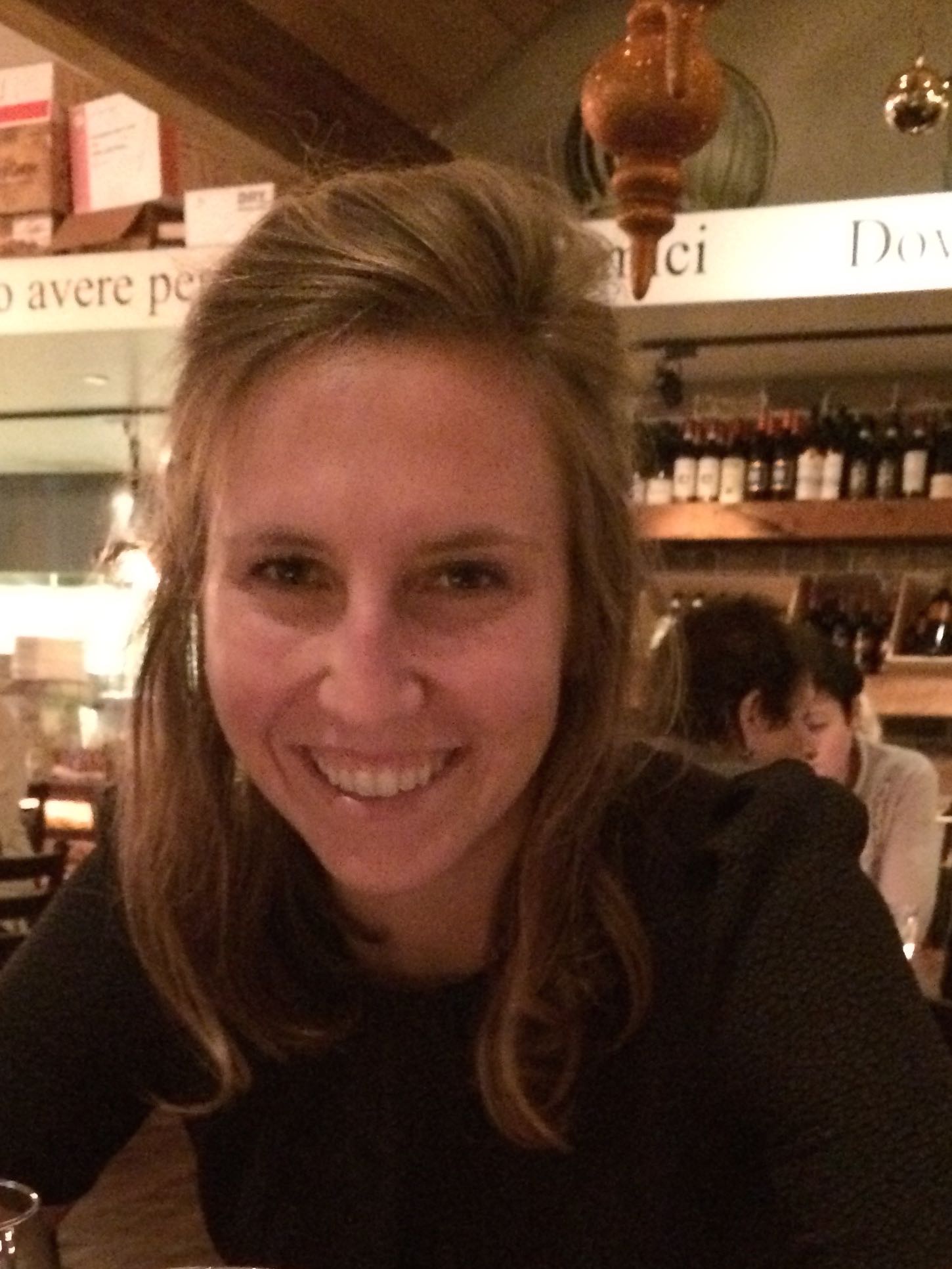 By:
In June 2014, the Obama Administration took a stand in support of the "buying local" movement through the Local Food, Local Places initiative, which aims to facilitate local food systems in rural areas. The program accepted applications from communities interested in participating and offered $650,000 in assistance from multiple federal agencies, including the U.S. Department of Agriculture (USDA) and the U.S. Department of Transportation (DOT). In December 2014, 26 communities were selected to participate in the program.
With this program, it's clear that the administration has bet on buying local, but was that the right move?
What exactly does "buying local" mean?
The White House's support for local food systems is a significant indicator of broader national trends. According to the USDA, 75 percent of existing U.S. food hubs (defined as "a centrally located facility with a business management structure facilitating the aggregation, storage, processing, distribution, and/or marketing of locally/regionally produced food products") were created within the past decade. Farmers market listings across the United States increased from 1,755 in 1994 to 8,144 in 2013. And in a 2014 survey, 87.2 percent of consumers reported that they considered the availability of locally produced packaged food and produce as very or somewhat important to grocery shopping decisions.
"Local" foods, as defined by the 2008 Farm Act, are products that travel fewer than 400 miles from source to consumer. Companies that source and sell local food, like Good Eggs, which operates in Los Angeles, San Francisco, New York City, and New Orleans, claim that buying local is better for the environment.
Environmental impact.
According to Good Eggs's website, "Opting for produce grown using polyculture (editor's note: meaning various crops are grown together in the same space), without harsh pesticides and synthetic fertilizers, means soil isn't depleted of nutrients or left full of toxins." Good Eggs was unavailable for comment for this story.
Michael Salguero, CEO and Co-founder of CustomMade.com (a company that sells custom goods from over 20,000 "makers") told the Huffington Post that 59 percent of local producers of goods report occasionally or usually using recycled materials, and 7 percent of local producers report "always" using recycled materials.
Another frequently touted environmental benefit of going local is that foods and goods generally travel shorter distances from supplier to consumer, thus reducing fuel usage. Yet according to a 2008 study from Carnegie Mellon University, transportation is responsible for only 11 percent of our food system's greenhouse gas emissions, and the final stage of delivery accounts for only 4 percent of greenhouse gas emissions.
Renee Cho wrote in a blog post for Columbia University's Earth Institute that it might also be misleading to claim definitively that all local farmers employ practices that are better for the environment than those practices employed by larger corporate farms.
"Small and local farms may use pesticides, plow extensively and irrigate inefficiently," Cho wrote. "Some may grow in greenhouses heated with fossil fuels. Large farms growing crops suited to their region may use less energy per product and grow more food on less land."
Pierre Desrochers, a geography professor at the University of Toronto-Mississauga and co-author of The Locavore's Dilemma: In Praise of the 10,000-Mile Diet, echoed this sentiment to USA Today in 2012. "Desrochers, who says he has received no funding from agri-business, has no problem with hobby farmers but doesn't want government supporting local food (or, for that matter, ethanol and sugar). Though kids may learn from community gardens, he says, they're better off learning computer and job skills," wrote USA Today reporter Wendy Koch.
Treatment of farmers and of animals.
The problem of the inhumane treatment of animals in many factory farms is so embedded in the public consciousness that in John Oliver's recent segment on "Last Week Tonight" about chicken farming, he skipped over the treatment of chickens almost entirely, and focused instead on the farmers being taken advantage of by major corporations:
Oliver highlighted the questionable ethics of contract chicken farming (in 2011, 97 percent of chickens in the U.S. were raised by contract farmers) where major chicken suppliers (Pilgrim's, Tyson, Perdue, and Sanderson Farms) own the chickens and hire small farmers, who own the equipment, to handle the actual farming. The problem, according to Oliver, is that these small farmers have no choice but to comply when corporations demand farmers make expensive upgrades to their farms.
"At this point, a farmer may have borrowed over a million dollars for houses and improvements, but they do this because they're led to believe that they'll have a steady source of income," said Oliver. "Except they're actually paid according to a tournament, or a gladiator system." Meaning, essentially, that all of the farmers in a region are often pitted against one another. While the top performing farmers get a bonus, the bottom half of performers are penalized with deductions.
Buying locally grown meat can help cut out these overly powerful corporate middlemen, not to mention help improve the economy and infrastructure of local communities.
According to the Good Eggs website, "Local food systems are generally made up of small, locally-owned businesses, with owners who care about the quality of the foods they're producing, the people they're employing and the communities they're sustaining. Profits are reinvested in the local economy. When owners, employees, and customers share a common community, success for one is success for all."
In her piece answering critics of local food, Jill Richardson argued that humane labor practices matter and that reducing miles traveled by food is far from the main benefit of buying local. "For one thing, who picked the California peaches?" Richardson wrote. "Probably migrant labor. How were they treated? How were they paid? Probably poorly."
The cost of going local. Is it only for rich people?
The cost of food is one of the major barriers to putting more food production in the hands of local farmers. That's because non-local, factory farming has reduced the cost of food, as Freakonomics' Steve Sexton wrote 2011. Local food advocates ignore the the efficiency and specialization embodied by larger, corporate farms, he argued.
"But implicit in the argument that local farming is better for the environment than industrial agriculture is an assumption that a 'relocalized' food system can be just as efficient as today's modern farming," Sexton wrote. "That assumption is simply wrong. Today's high crop yields and low costs reflect gains from specialization and trade, as well as scale and scope economies that would be forsaken under the food system that locavores endorse."
When locally produced foods are significantly more expensive than grocery store options, they become impractical choices for large segments of the population. Take this bag of Primavera tortilla chips, which is sold by Good Eggs for $5.99 for 7 ounces. Walmart sells a bag of Tostitos tortilla chips for $2.50 for 13 ounces. It would be difficult to make the case that an individual earning minimum wage, or using food stamps, would be able to make the choice to "buy local" in this case. If the cost of buying local is prohibitive for all but upper-middle class Americans, this trend, like many other health and fitness trends, will remain the domain only of those wealthy enough to participate.
Yet recent federal attention to the importance of local food systems has helped make locally grown food more accessible for lower income families. According to the USDA, farm to school programs are now operating in every state, in more than 10,000 schools, and more than 3,161 farmers markets nationally now accept SNAP (Supplemental Nutrition Assistance Program) benefits (you can find the full list here).
These initiatives and the Obama Administration's Local Foods, Local Places initiative are helping to democratize the buying local trend. The data and case studies that emerge from these programs will hopefully leave us with a clearer picture of this trend's benefits and challenges and leave us better equipped to challenge abusive and environmentally detrimental policies of powerful corporations.
Share your opinion
Do you think it's important to "Buy Local"?