What Eating Disorder Professionals Think About Netflix's 'To the Bone'
July 14th 2017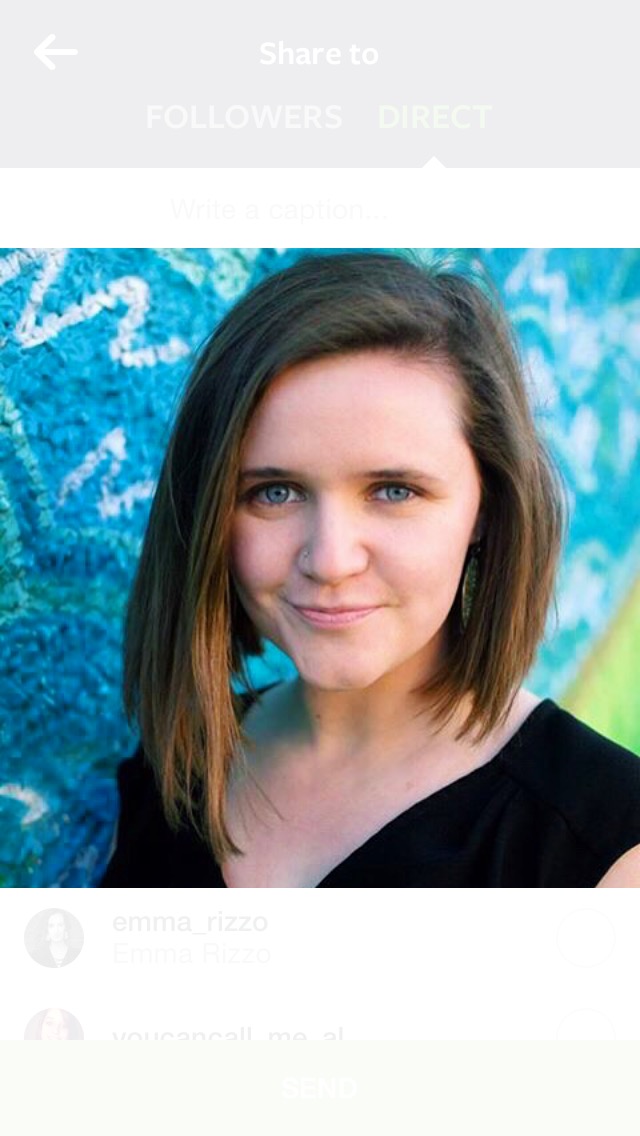 By:
Netflix Original film "To the Bone" has sparked serious public debate about how to best portray the challenging reality of  eating disorders in mainstream media.
The film, starring Lily Collins and Keanu Reeves follows Ellen, a 20-year-old woman struggling with anorexia on her path to recovery. Often heartwarming and funny, some have applauded the film for taking a frank, human look at the challenging reality of eat disorders.
But many critics worry that the film could serve as inspiration for people who have been struggling with the early stages of an eating disorder, or be extremely triggering to those on the path to recovery. People have also voiced concerns that images of a severely thinning Lily Collins, who has struggled with eating disorders herself, glamorizes anorexia without telling the full story.
To learn more about the impact of "To the Bone", ATTN: spoke with Bonnie Brennan, Senior Clinical Director of Adult Services at the Eating Recovery Center in Denver, Colorado.
ATTN: "What would you consider to be some of the greatest concerns with To the Bone?"
BB: I would say that it is touching, powerful, and I believe it's an honest attempt to shed light on some of the painful aspects of these eating disorders and the ways that an eating disorder might manifest. But that's probably going to be triggering to folks who have been affected by eating disorders. They're going to see some stuff that's hard to watch. Even for the normal viewing audience, if they have had some misconceptions about how eating disorders look, I think the film does do a good job of widening the variety and types of eating disorders. It has a nice piece of diversity to it.
ATTN: "Why do you think this film has gained so much public concern?"
BB: We estimate that about 30 million people are affected by eating disorders, and I think that we're just starting to raise awareness and open that door. There's also a nice piece out there, "Nine Truths to Know About Eating Disorders," that were released in support of this film, and I'm just encouraged that people are wanting to have a conversation.
ATTN: "Do you think that the film is creating a positive conversation about eating disorders?"
BB: I think that there are lots of positive conversations that are happening, but I think that there are also conversations happening that have people expressing concern. The film shines a light on how a family is affected by an eating disorder, and I think it's a very brave look at one person's  journey and how painful it can be. And even though that's painful to watch, it's also positive. It's realistic. We get to see actually how eating disorders affect how people use their food, and their body, and exercise. So uncovering some of the stuff. In the eating disorder world, we say that eating disorders thrive in secrecy and isolation. So some of the positivity is letting go of some of that—letting go of some of the secrets of eating disorders.
ATTN: "What would you say to concerns that this film could be triggering to people who have struggled with eating disorders?"
BB: It is going to triggering. I can say that without a doubt. It's going to be triggering. But triggering does not necessarily mean that it will cause them to go into full blown relapse or put them at risk for dying from their eating disorder. Triggering just means that it's going to raise some emotions. So what I would advise is that if you've been affected by an eating disorder, or if you have family or friends [who have been affected by an eating disorder], go into the film being prepared to take some notes. Have some support with you. Have a friend or a loved one or someone who's your favorite support, and notice what comes up for you. Write those thoughts down and then have discussions afterwards. If you're in treatment, that would be a great thing to bring to your therapist, your dietician, or your psychiatrist.
ATTN: "What do you think are some of the public's greatest misconceptions about eating disorders, and do you think they're enforced or challenged by the film?"
BB: Some of the misconceptions are that males don't get eating disorders—so the film representing a male is good to show. [Another misconception is] that all eating disorders are anorexia or bulimia. We see binge eating disorders represented. [Another] misconception that people have right now is that all exercise is healthy. I think we see a good look at how the character uses exercise in a very unhealthy and painful way. There's a misconception that you go to treatment and you get fixed and then you're all better. But what this film shows is that treatment can take several chapters. [Lily Collin's Character, Ellen] leaves treatment twice in the film and then returns, and some of the other residents at the treatment center talked about many episodes of care. And that just because it may take episodes of care, it doesn't mean that you don't get to recover.
ATTN: "If you have struggled with an eating disorder and plan to watch the film, how can you approach it in a healthy way?"
BB: Be intentional about it. This isn't a film that I'd sneak and watch in the middle of the night with nobody around. This is a film that I would discuss with your support system, and your treatment team if you have one. Understand what your readiness is to watch the film. This is a film, it will be around. There's no rush. You don't need to watch it right away. Be mindful in your choices, and what the opinions of your support system are, and then get some support while you're watching it.
Resources are available if you or someone you know is struggling with an eating disorder.
Contact the National Eating Disorder Association helpline at 1-800-931-2237, or text  "NEDA" to 741741 to be connected with a trained volunteer.
You can also reach out to the Eating Recovery Center by calling  877-789-5758 or by emailing [email protected]
Share your opinion
Is "To the Bone" worth the watch?