Woman Shares Graphic Photos to Show What Addiction Really Looks Like
July 17th 2017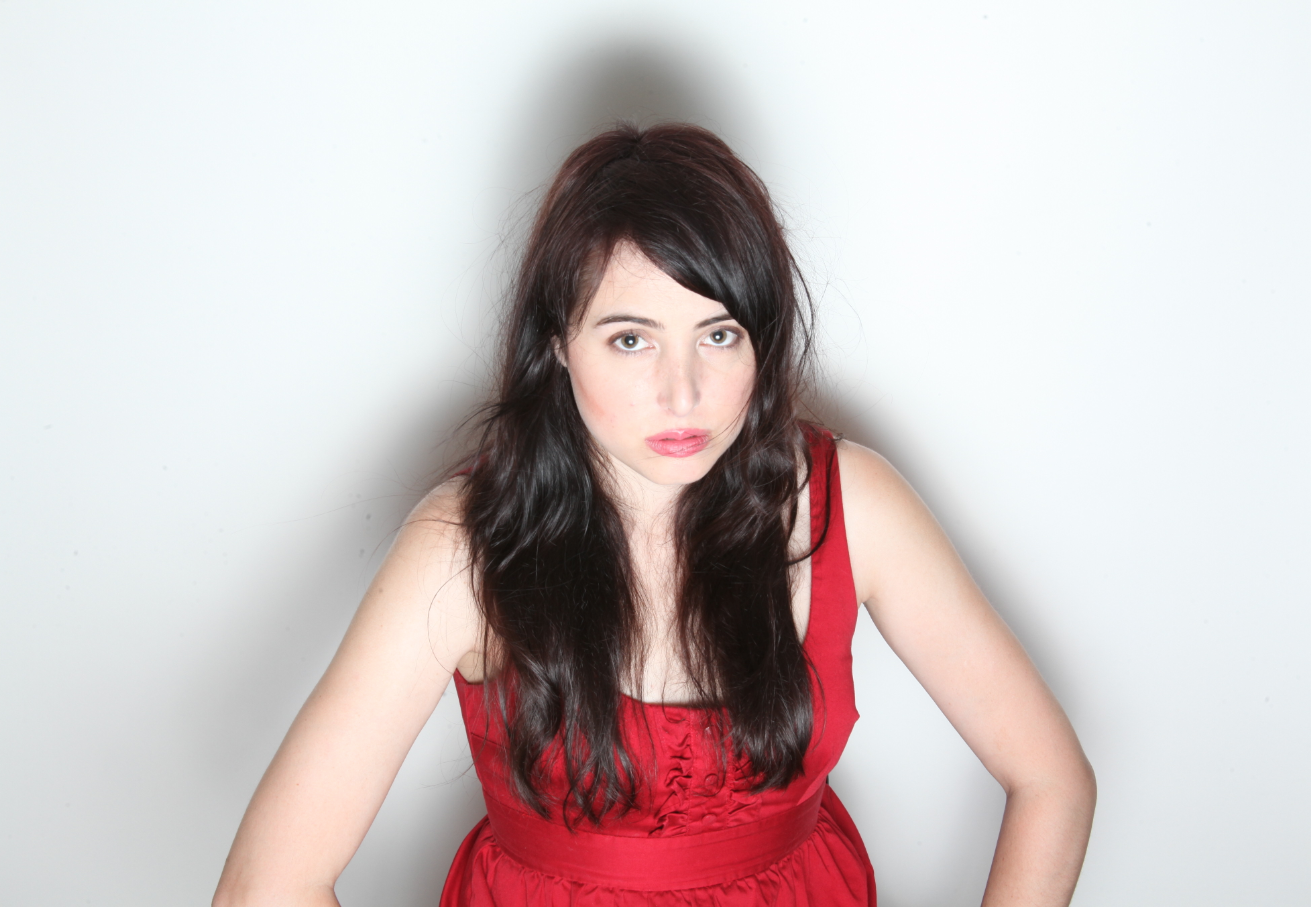 By:
"I have NEVER shared these [photos] before. I'm not sure I ever intended to."
That's what one woman wrote in her now-viral Facebook post, which included photos showing her in the throes of drug addiction.
"This is extremely hard for me in so many ways. However, too many people are dying," Melissa Lee Matos wrote on July 14. "I have friends who need to see this. It goes beyond what my words can accomplish. This is by far, the most raw thing I have shared with the world. Please read. Please share."
(Warning: Graphic images of drug addiction are below.)
"Below, you will find extremely disturbing images of me while in active addiction," Matos went on to write.
The Parkersburg, West Virginia, resident got brutally honest in the post where she broke down that it was something she dealt with for years.
"This was what I looked like, daily, for years," she wrote. "This is what my husband dealt with. This is what my little girls walked in on. This is what my family and friends saw, on the rare occasions I left the house. I was SICK. I was DYING. I was so far gone I thought I could NEVER recover. I was so lost I couldn't imagine a life without using."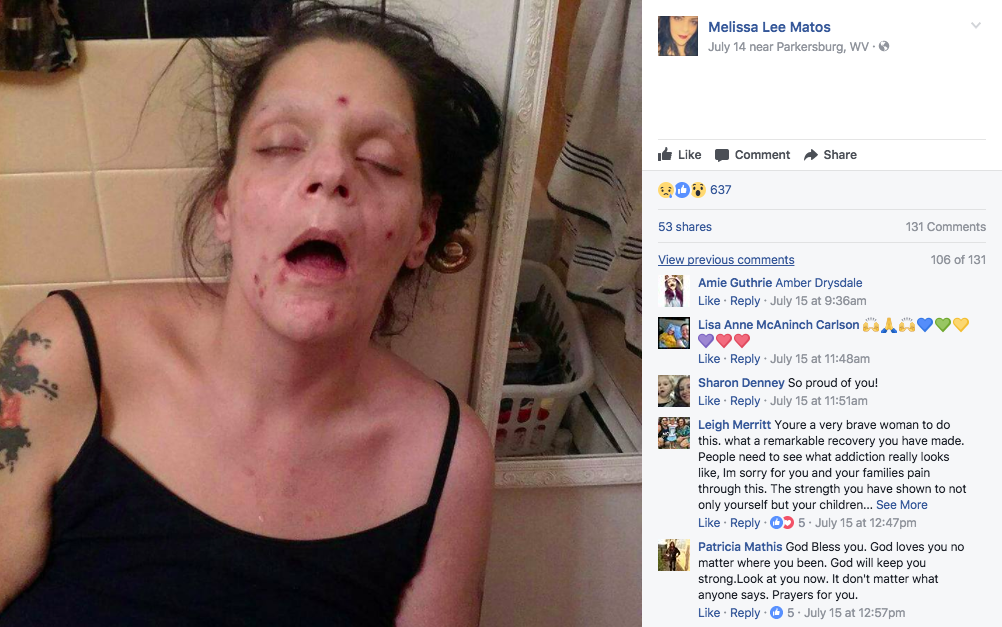 Melissa Lee Matos/Facebook - facebook.com
"I just wanted to die. I didn't realize I was hardly alive," she explained.
She continued with a plea: "If you are currently in active addiction, this is my plea to you. Look at these pictures. Images of a dead girl. A needle junkie with a habit so fierce she spent days and nights in a self induced coma on her bathroom floor. A girl who would spend every cent on dope and forget she had kids to feed and take care of. A girl who lost every single thing she ever had."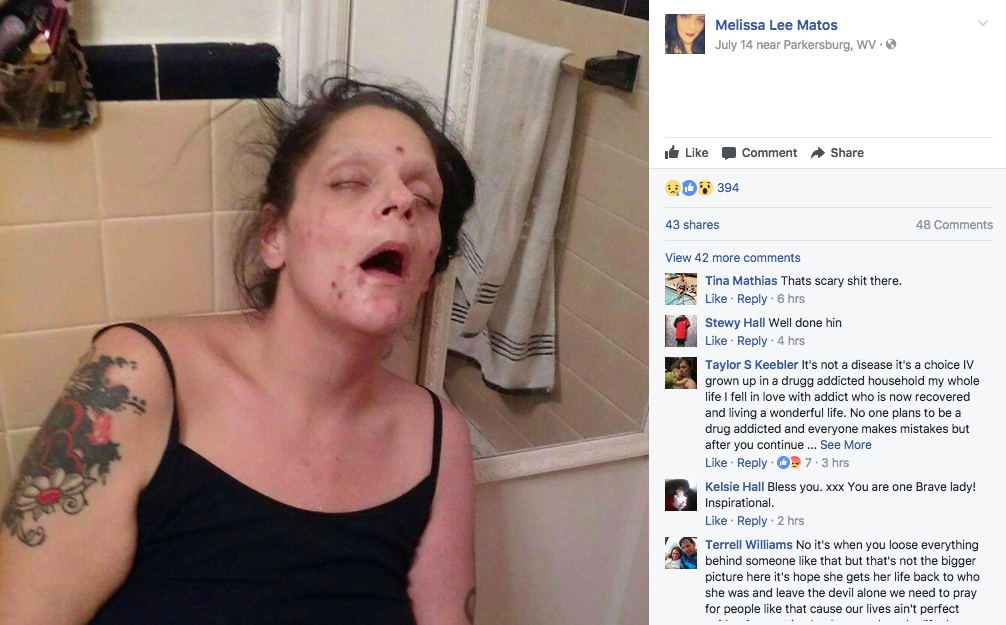 Melissa Lee Matos - facebook.com
Then, she went on to end her post with a hopeful note before adding a link to a recovery page along with her email address:
"If you are reading this and are going through the same pain I did, I am begging you to reach out. I died more than once. I have now found life. I promise you, there is HOPE. There is recovery. There is freedom and serenity and you are worthy of it."
America is going through an Opioid crisis.
As ATTN: previously reported in June 2016, "People who abuse painkillers are 40 times more likely to abuse heroin, according to the Centers for Disease Control and Prevention." The abuse is deadly.
"Approximately 29,000 people died from an opioid-related overdose in 2014, according to the CDC," Kyle Jaeger wrote for ATTN:, adding, "That's a 12 percent increase from 2013 alone, showing a steady increase in abuse and overdoses on a year-over-year basis."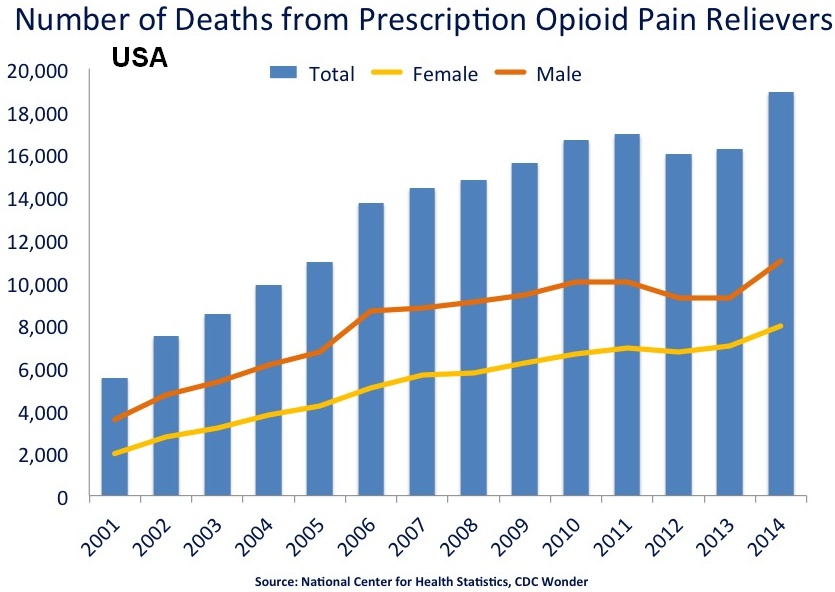 Wikimedia - wikimedia.org
We don't know Matos' full story regarding her addiction, and we've reached out for comment. But we do know by sharing her story — along with graphic imagery of what the depths of addiction really looks like — she's touching a lot of people, some of whom may be suffering or know someone who is.
As of Monday, her post has over 34,000 shares and 10,000 comments. "Two days ago, I posted a message of truth, hope and recovery, hoping my message would reach even one lost soul. That message has now gone viral. It has been viewed and shared by over a million. For every ONE hateful comment, I have received FIFTY messages of support and love," she wrote in a follow-up post on Saturday.
Read her full post, complete with photos, below.