Let's Talk About Michael Vick's Very Problematic Hair Advice For Colin Kaepernick
July 18th 2017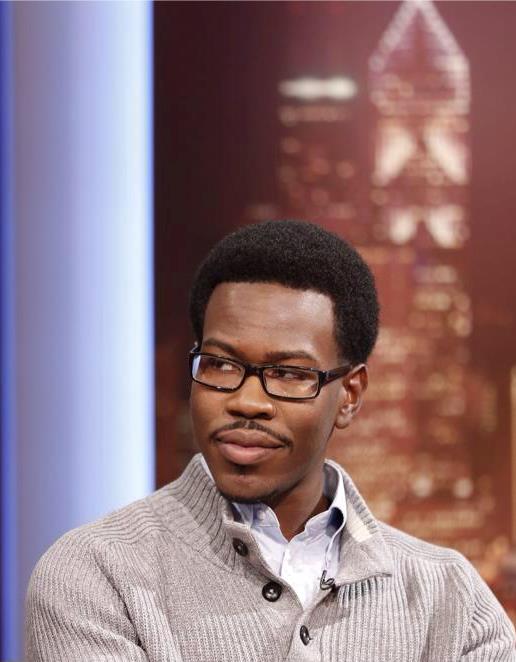 By:
Former San Fransisco 49ers quarterback Colin Kaepernick can't find a job in the NFL.
The 29-year-old isn't a superstar and there are some questions about his game, but experts agree he can still perform at a high level.
But Kaepernick has been a free agent since March, when he parted ways with the 49ers, and has been unable to lock down a contract with another NFL team. The growing consensus is that his unemployment has a lot to do with his decision to kneel during the national anthem last season to protest police brutality and systemic racism, a choice that garnered both support and outrage - especially among NFL executives.
During a Monday appearance on FS1's "Speak for Yourself," Michael Vick offered Kaepernick some career advice: lose the afro.
"First thing we got to get Colin to do is cut his hair," the former quarterback said. "I'm not up here to try to be politically correct but even if he puts it in cornrows, I don't think he should represent himself in that way, in terms of the hairstyle. Just go clean cut. Why not? You're already dealing with a lot, a lot of controversy surrounding this issue...The thing that he needs to do is just try to be presentable."
To be fair, Vick did raise questions about Kaepernick's gridiron talents in earlier comments on "Speak for Yourself," and another FS1 show, "The Herd."
But Kaepernick is seen as better than many back-ups and even some starters.
So the suggestion from Vick that Kaepernick has an image problem sparked a bit of outrage online. It's not like having long hair has lost white athletes money, or like Kaepernick is the only professional football player with long hair.
Black celebrities like Marlon Wayans called the formerly cornrowed Vick a hypocrite, and backlash from black Twitter users accused him of perpetuating racist stereotypes and double standards that white people are unlikely to hear directed at them.
For decades, especially since the Black Power Movement, afros were an important political and cultural symbol. The hair style was used to make a statement of being "unapologetically and beautifully black" in a society where a lot of black people have been told their natural hair was ugly or un-presentable. For a lot of black men and women, having "professional hair" has meant chemically straightening or cutting their hair to keep it "tidy," because curly, kinky and coiled hair is often treated as unkempt, even when it's pretty neatly cropped and shaped like that of like Kaepernick.
Vick bending a knee to the harmful idea that a black man or woman with an afro or "natural hair," which includes dreadlocks and braids, is unemployable completely disregards that it's a scenario many black job-seekers have actually faced.
Kaepernick posted the following to his Instagram account on Tuesday:
Whether or not this was a clapback at Vick, Twitter loved Kaepernick's post, and naturally, had more to say.
Syndicated columnist Evan Moore pointed out that quarterback Johnny Manziel, who is white, has gotten attention from NFL teams despite issues with alcoholism and behavior.
Twitter users also pointed out that there are some NFL players who have been accused of sexual assault and domestic violence but still managed to find their way onto a roster or kept their jobs. Others highlighted that Vick, himself, has had plenty of image issues to repair, and isn't exactly in the clear in the court of public opinion.
Last year, Kaepernick's hair spurred a lot of racism on Twitter, Sporting News reported.
"The 'fro is a lightning rod. It pushes buttons.

And Kaepernick knows it. He's never had to say it. His hair has been as effective a silent gesture as his kneeling has been. It's been a trigger for those who oppose him, but who refrain from openly expressing feelings that sound distasteful."
On Tuesday, Vick appeared to walk back his comments in a statement, the New York Daily News reported.
"Colin Kaepernick's hair has nothing to do with him not being on a NFL roster right now," Vick said in the statement. "Let's be clear! I wish only the best for Colin. I stand by what I've said about him being signed at some point this season to help a NFL club."
But his statement hasn't stopped the outrage his earlier comments spurred, or the conversation around why somebody with an afro shouldn't be considered "presentable," which Vick didn't address.
Share your opinion
Should a person have to cut their afro to get a job?