This Controversial List Reveals the Sexism Black Women Face Within Their Community
August 2nd 2017
By:
A post about a controversial piece on Essence.com started a debate about sexism against black women.
The article written by professional matchmakers Tana Gilmore and Kelli Fisher, both black women, listed the "Top 7 Reasons Black Men Don't Approach Black Women." 
"Black women are wonderful (we know this) but somehow many of our clients often believe that dating a sister is no longer 'in style' for Black men," wrote Gilmore and Fisher. "We've asked single Black men to share some of the real perceptions floating around about dating Black women, to help jumpstart the conversation and dispel some of the myths out there." 
The February 2015 article, which was reposted on Facebook Wednesday, outlined some controversial opinions about why black men don't want to approach black women. The matchmaker's provided anecdotal evidence from their clients as well as advice for overcoming these perceptions. 
The matchmakers wrote that black men tell them that black women "don't seem as fun."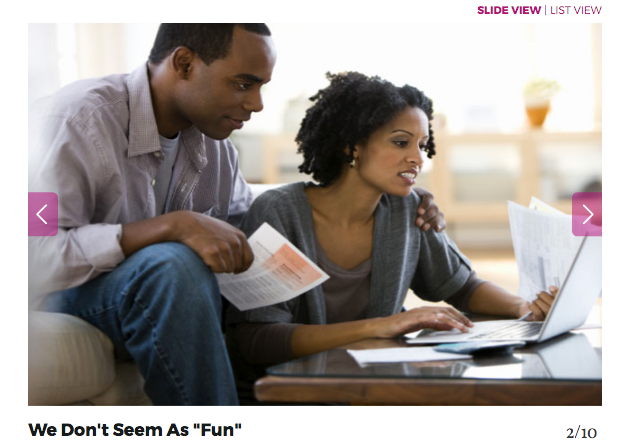 Essence
"They feel that after a while, our focus shifts from being the 'fun girlfriend' to being more practical instead and solely concerned with insuring the house is clean, meals are made and children are taken care of," Gilmore and Fisher wrote. "Those things are most important, of course, but remember that relationships need full-time nurturing and maintenance too." 
Additional insights were that black men think black women don't "offer enough support" for men's careers and are "more inhibited sexually."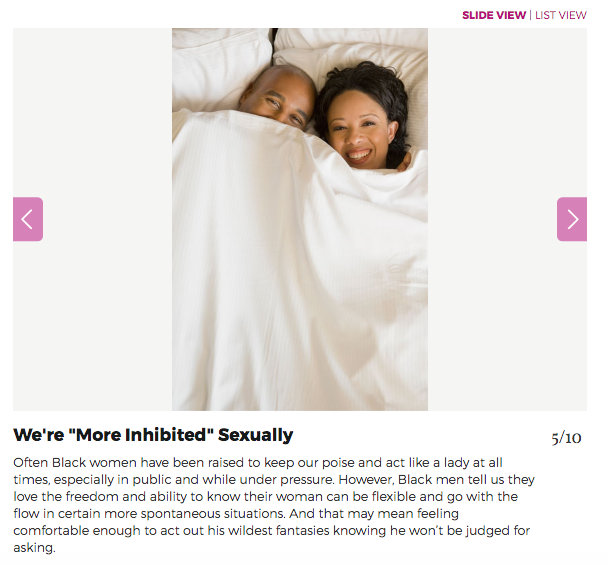 Essence - essence.com
Essence's repost of the article on Wednesday set off a heated debate about dating black women and sexism from black men. 
Some people commented that black women are often difficult, arrogant, and loud; blaming them for some men's aversion to dating them. 
However, other women pointed out that the article enforces racist and sexist stereotypes and encourages women to conform to antiquated submissive gender roles. 
Black women are often the subjects of both sexism and racism. 
As ATTN: previously reported, black women are often called coded words in order to silence them. Ijeoma Oluo an Editor-at-Large at The Establishment tweeted that liberal white women use the words "bully" and "angry black woman" to stop black women from criticizing racism within the feminist movement. 
In March, after receiving backlash for a controversial interview with conservative pundit and white woman Tomi Lahren, radio personality Charlamagne Tha God blamed black women. Through Twitter, he advised them to learn from her. 
The tweets received additional backlash with some calling him "ignorant." 
The feedback that Gilmore and Fisher shared also seemed to reinforce the "angry black woman" stereotype. 
The matchmakers said their black male clients don't approach black women because they "look like they can't be bothered." 
They continued: "Whether in a store or leaving the office, we often appear more focused on what's ahead or the next stop and not on meeting someone new," wrote Gilmore and Fisher.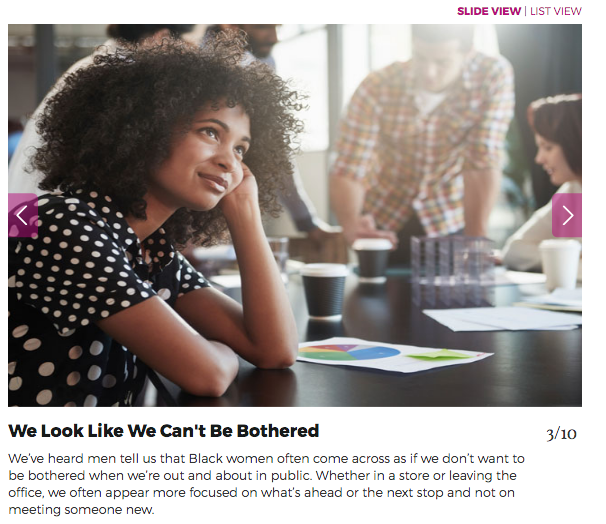 Essence - essence.com
Former First Lady Michelle Obama was also subjected to "angry black woman" stereotypes during President Barack Obama's administration. 
In a CBS interview with Oprah Winfrey in December of 2016, Obama said that the angry black woman label she received from critics was initially hurtful. 
"That was one of those things where you think, 'Dang, you don't even know me,'" Obama told Winfrey. "You just sort of feel like, 'Wow, where did that come from?' And that's the first blowback."
She said eventually she realized those kinds of comments are really about prejudice, not about her. 
"You think, 'That is so not me.' But then you sort of think, 'Well, this isn't about me. This is about the person or the people who write it,'" she said. "That's just the truth." 
Share your opinion
Do you think black women are more aggressive then white women?