Why You Should Care About Where Your Tuna Comes From
August 10th 2017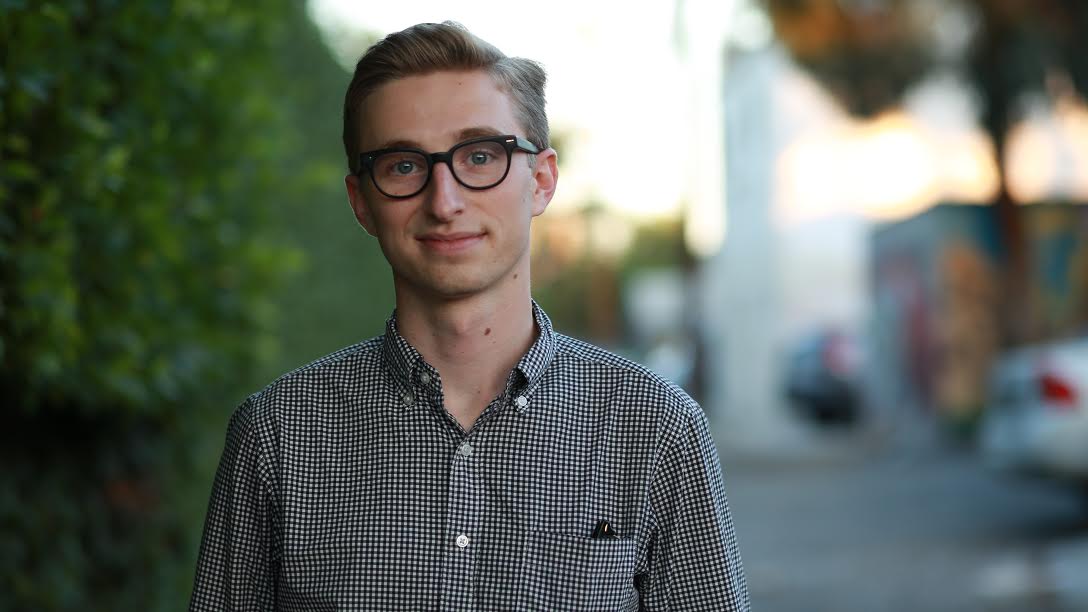 By:
Here's the thing about your tuna: It almost certainly contains at least some level of toxic chemicals. But the amount of pollutants found in yellowfin tuna varies dramatically depending on where it's sourced, according to a new study.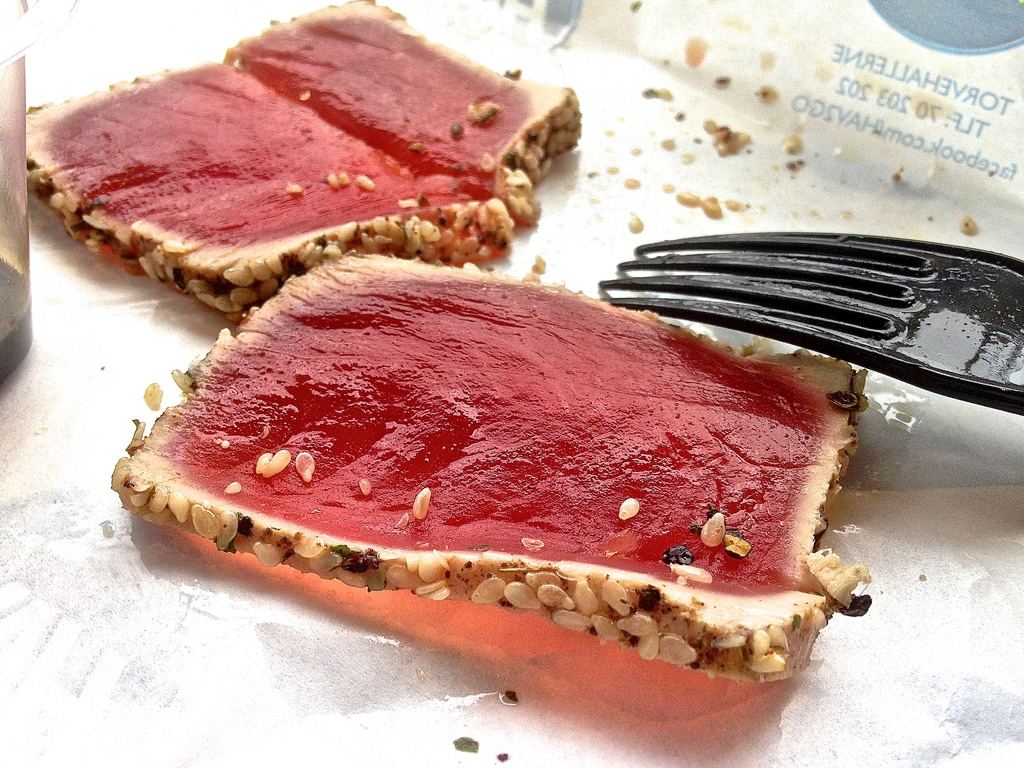 Flickr - staticflickr.com
As NPR reported, the study, conducted by scientists at the University of California, San Diego (UCSD), found that "yellowfin tuna caught closer to more industrialized locations off North America and Europe can carry 36 times more pollutants — including pesticides, flame retardants and polychlorinated biphenyls (PCBs) — than the same species caught in more remote locations, like in the West Pacific Ocean."
Lindsay Bonito, a fish biologist and co-author of the study, told ATTN: that the results further highlight the need for transparency in the seafood industry.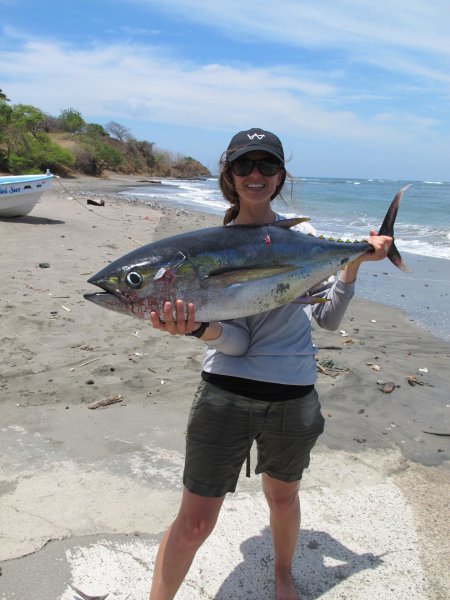 UCSD - sciencedaily.com
"We want better standards that account for the various pollutants that get put into the fish so people know," Bonito said. "But also, we don't even know where fish come from most of the time. If you go to the store and you ask—or you're at a restaurant and you ask where the seafood comes from—most of the time, you're not going to get a straight answer."
Using data from the study, which was published in the journal Environmental Health Perspectives, ATTN: created a map showing how concentrations of pollutants in yellowfin tuna vary across eight bodies of water.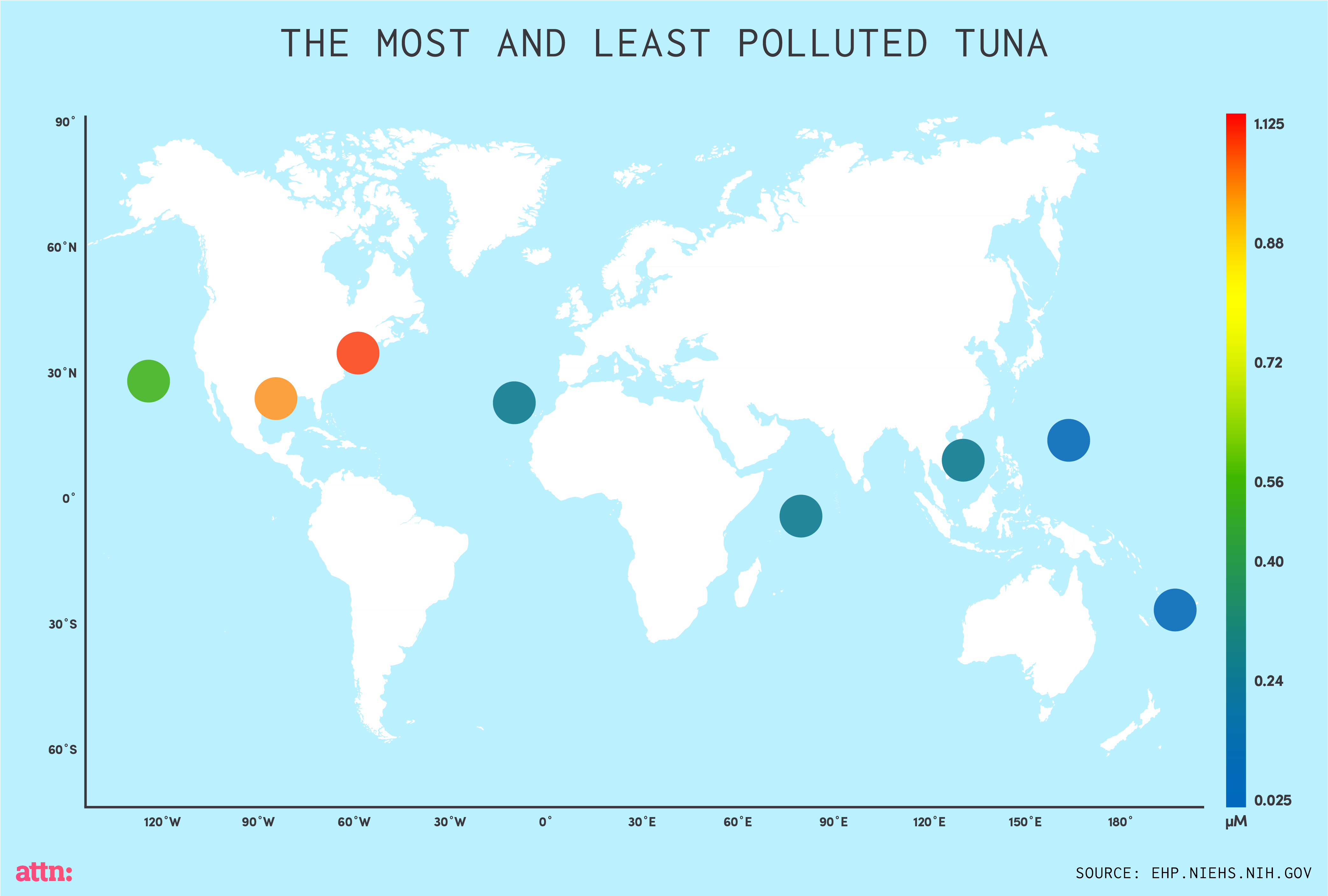 Though there's a lack of transparency around seafood sourcing and products are often mislabeled, consumers could use this information when making decisions about the tuna they're purchasing.
"It's such a long chain of custody process that is pretty convoluted," Bonito said. "If you can track at least where the fish was caught, you can then make a better-informed decision about whether or not you want to consume it or purchase it."
In order to track contamination levels, the researchers caught 117 yellowfin tuna at 12 different locations around the world and compared the amount of organic pollutants in each sample. It became quickly apparent that fish caught in oceans surrounding major industrial areas  were significantly more contaminated.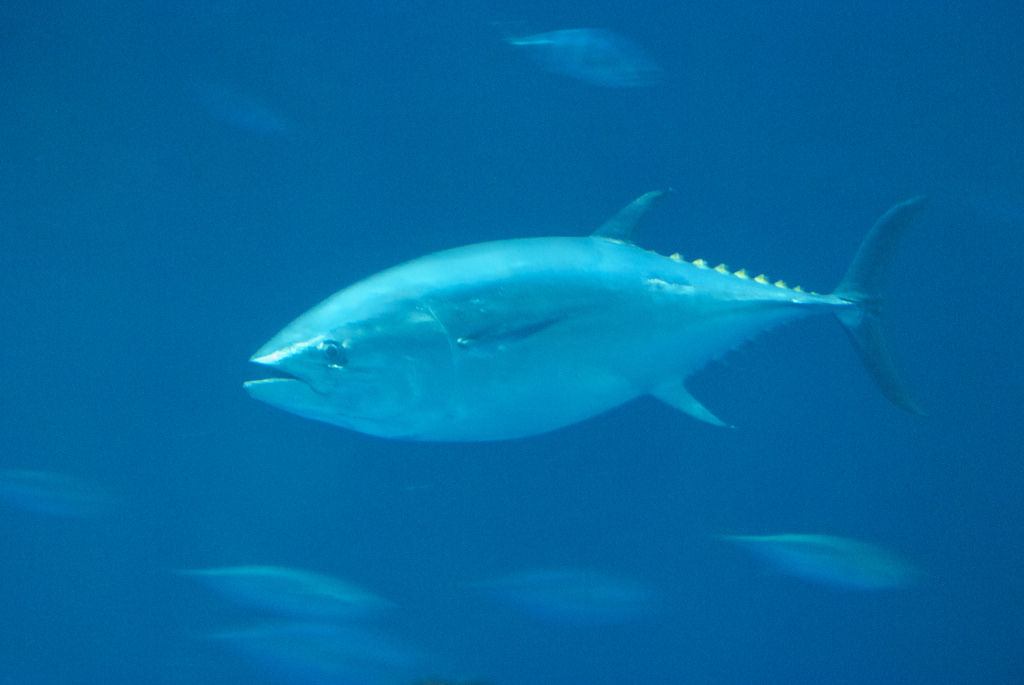 Flickr - staticflickr.com
That makes sense, given that throughout the manufacturing and transportation process toxic chemicals like pesticides, flame retardants, and coolant fluids enter the environment and are absorbed or consumed by wildlife. Eating animals with high levels of these pollutants can be harmful to humans; short-term exposure to these chemicals has been associated with seizures and tremors, whereas long-term exposure has been linked to breast and liver cancer, according to the study.
That said, most of the tuna that the researchers analyzed would be deemed safe for human consumption, with certain exceptions in the cases of pregnant women and people with compromised immune systems.
"[Ninety] percent of the fish caught in the northeast Atlantic and 60 percent caught in the Gulf of Mexico had [organic pollutant] levels that would have made them unadvisable for consumption in people pregnant, nursing or with compromised immune systems," NBC 7 reported.
Share your opinion
Are you concerned about transparency in the seafood industry?