Try Not To Cringe: Paying for College in 1978 vs. Now
Imagine a world where a college student works as a lifeguard for the summer and earns enough money to pay for a full year of college. Feels like an impossibility, but that was the reality as recently as 1978. ATTN: has released a new video explaining. 
Last summer, this #ThrowbackThursday meme went viral:
The meme was shared more than 35,000 times on Facebook and picked up by Politifact, who dug into the data and found it to be "mostly true," not withstanding a minor quip with syntax about the word "their." Politifact's article is a worthwhile read (see here).
If you use the national average the figure is correct. The only problem is the part about a university "of their choice." The data is correct for in-state tuition -- not for any university in the country, where out-of-state rates may well have kicked up the tuition amount beyond a summer's minimum-wage haul.

On balance, we rate the claim Mostly True.
Although this meme is tagged with #RaiseTheWage, a number of the top comments correctly point out another issue: #LowerTheTuition.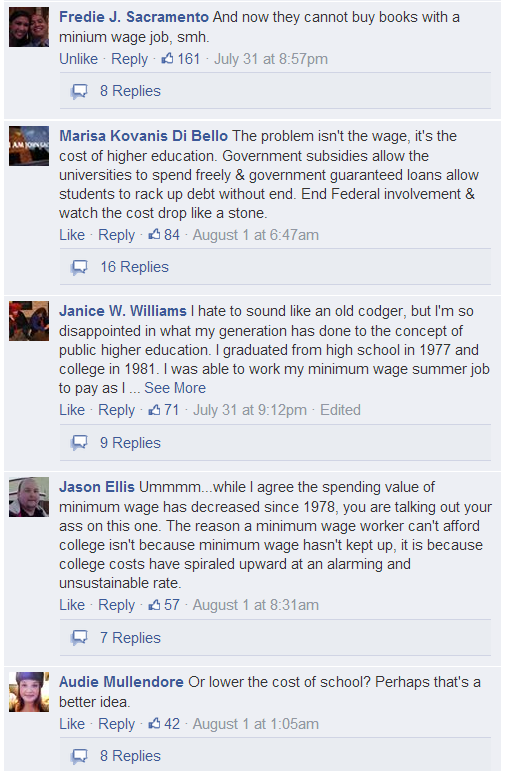 Yes, wages have stagnated during the last decade. Yes, there are many reasons the minimum wage should be raised. But the cost of college has also gone up more than 1,000% in the last few decades.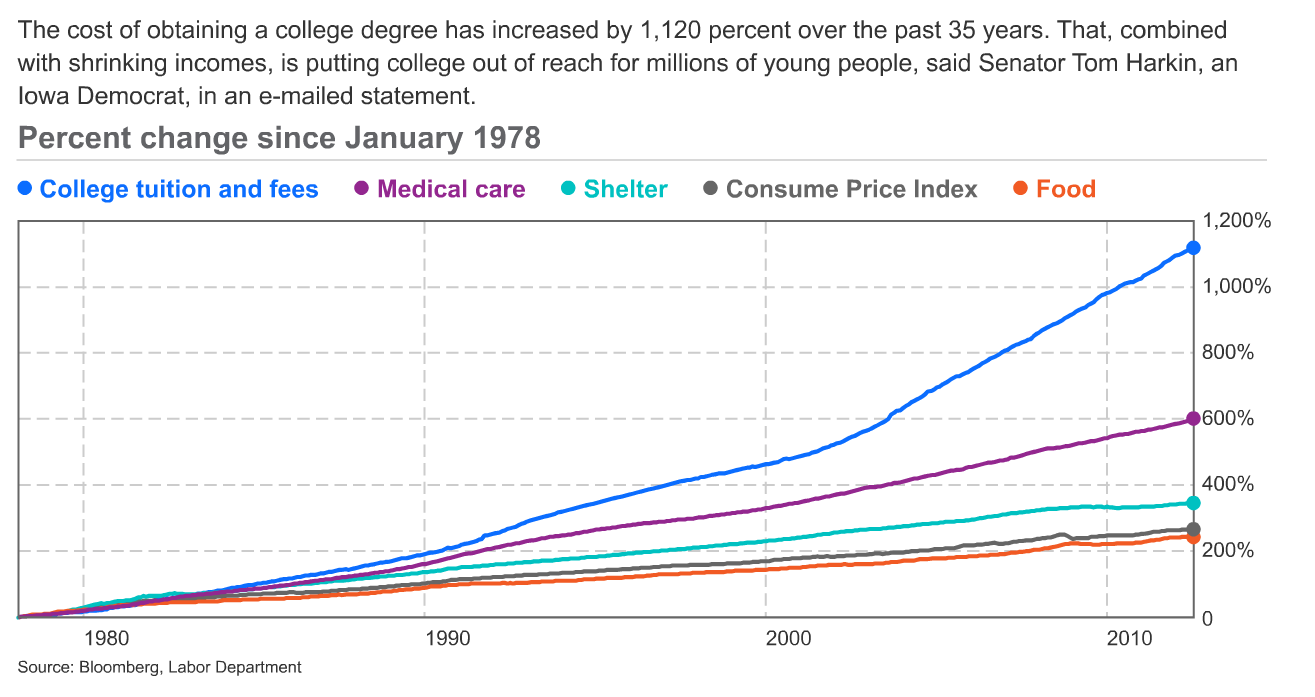 The reason we need to #RaiseTheWage and #LowerTheTuition is because the combination of stagnating wages and skyrocketing tuition is having a nasty compounding effect on the current generation of college students and graduates.
Put it this way:
This doesn't even factor in the cost of textbooks or room and board. 
So yes, while the original meme is right that we have to #RaiseTheWage, the commentors are right: we also have to #LowerTheTuition.
For starters, ATTN: has a petition to raise the wage here. Please act now to make your voice heard.
If you want to learn more about how to lower the tuition, watch this video to learn from other countries: