5 Companies That Support Second Chances For Felons
June 8th 2015
By:
Coming out of prison might seem like the ultimate freedom for inmates, but many face seemingly insurmountable challenges upon completing their sentences. Earlier this year, ATTN: interviewed Tyrone Hood, a man who was behind bars for 22 years for a crime he did not commit, and he said one of the biggest hurdles in entering the real world after prison was finding work.
"When I go out to look for a job, it's always going to be in the back of my mind: what am I going to say when they ask me have you ever been locked up?" Hood told ATTN:'s Alex Mierjeski. "But even, what's my resume for the last 22 years—what's that look like? The fear I have about that is not getting one, but then how am I gonna survive?"
The stress of landing a job with a criminal record can be debilitating for felons, and many fall into the recidivism trap as a result. It's hard enough securing employment in a tough economy when you have a clear background check, but former inmates are at an even greater disadvantage competing with non-offenders. That's why it's great that some companies are willing to give felons a second chance and provide them with work. Here are some places that hire felons or are dedicated to assisting felons in obtaining employment.
1. Homeboy Industries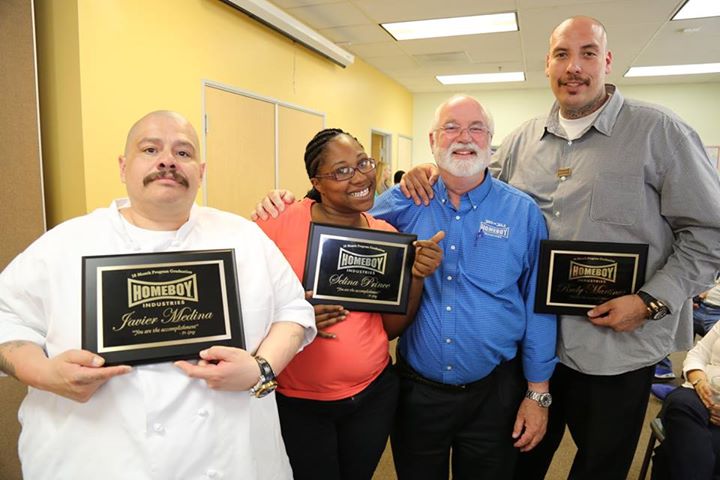 Homeboy Industries Facebook - facebook.com
Father Gregory Boyle is the founder of Homeboy Industries, which opens the door for thousands of former gang members and imprisoned people to acquire the training, preparation, and resources they need to snag jobs and turn their lives around.
"I always have a funny story at communion time that underscores that no one is perfect, and that communion is not for perfect people but for hungry people," Boyle said in a 2012 interview with Fast Company, which also reported that he told a group of girls at a probation camp one day, "You are so much more than the worst thing you've ever done. Come see me. We have jobs."
2. Ace Hardware
Felons are welcome to apply at the well-known hardware store, which has more than 4,000 store locations and operates in more than 60 countries.
3. Butterball Farms, Inc.
Butterball Farms Facebook - facebook.com
In 2012, Cascade Engineering and Butterball Farms came together to push Grand Rapids, Mich., businesses to hire prisoners.
"We have been hiring returning citizens for several years," Butterball Farms CEO Mark Peters told MLive.com at the time. "We have found that these employees genuinely appreciate the opportunity to participate in the workforce and often end up being some of the most productive members of our team. Sustainable employment for people coming out of the prison system is critically important. We can demonstrate some economic value in hiring this population. I don't think that story is told very often and it should be. What you always hear is the risk."
Jimmy Erickson, who came to work for Peters after serving a a 21-year sentence, appreciated the opportunity to have stable employment.
"Any job I was asked to do, I was thankful to do it," Erickson said.
Since 2013, Butterball has hired 68 employees with felony records.
4. Cascade Engineering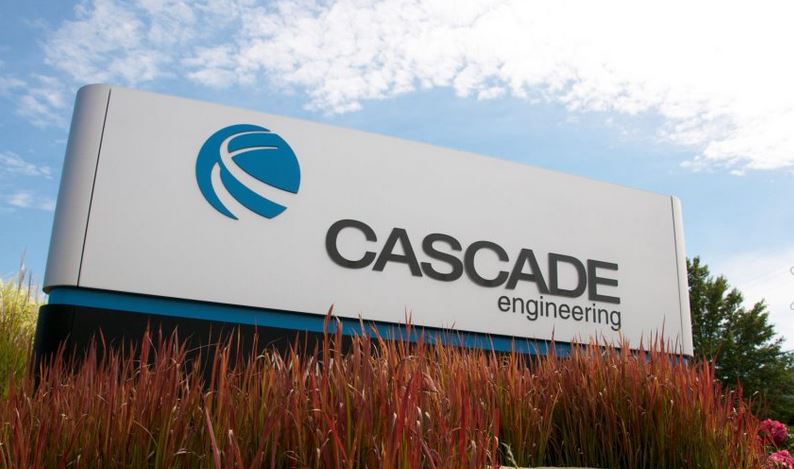 Cascade Engineering Facebook - facebook.com
Jahaun McKinley struggled to find work after getting out of prison, but Michigan's Cascade Engineering ultimately hired him as an entry-level press operator. He eventually bumped up to supervisor and now serves as an internal consultant.
"I was given an opportunity," McKinley said in 2014. "There was no difference between myself and someone with no criminal background."
Kenyatta Brame, the executive vice president at Cascade Engineering, said people of color tend to suffer from regulations that bar prisoners from being considered for work.
"A lot of times, employee applications have questions like: 'Have you ever been convicted of a felony, a misdemeanor, or been arrested?'" Brame said. "Some companies use this is as a filter to exclude. Often these policies have an impact on people of color. What we've done is taken that question and moved it later on into the process. At Cascade, there is a separate team of executives to decide whether a criminal history will impact hiring."
5. Apple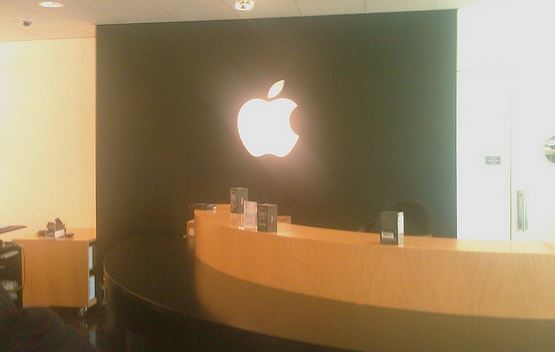 Thinbegin/Flickr - flickr.com
Though the company previously barred felons from serving as construction workers, Apple recently changed its policy for construction workers because the initial rule "excluded some people who deserve a second chance."
"We believe in opportunity for everyone, and Apple has never had a blanket ban on hiring people with felony convictions," Apple said in a statement to Fortune. "It recently came to our attention that, as part of a background check process unique to the Apple Campus 2 construction project, a few applicants were turned away because they had been convicted of a felony within the past seven years. We recognize that this may have excluded some people who deserve a second chance. We have now removed that restriction and instructed our contractors on the project to evaluate all applicants equally, on a case by case basis, as we would for any role at Apple."
Share your opinion
Are you more likely to buy from a company if it hires former felons?