The Top 10 National Parks You've Probably Never Heard Of
We all love the outdoors, and America's National Park System provides you with many outlets to experience its natural beauty, scenic wonders and historical significance. Sure, you may have visited Mount Rushmore—or taken the kids to see the Grand Canyon—but what you probably didn't know is that there is much more to the National Park System than its famous icons.
For instance, did you know Alcatraz Island is a national park? How about the Vietnam Veterans Memorial? In fact, there are 417 national parks waiting for you and your family to discover them. Here are ten national parks we've chosen to highlight: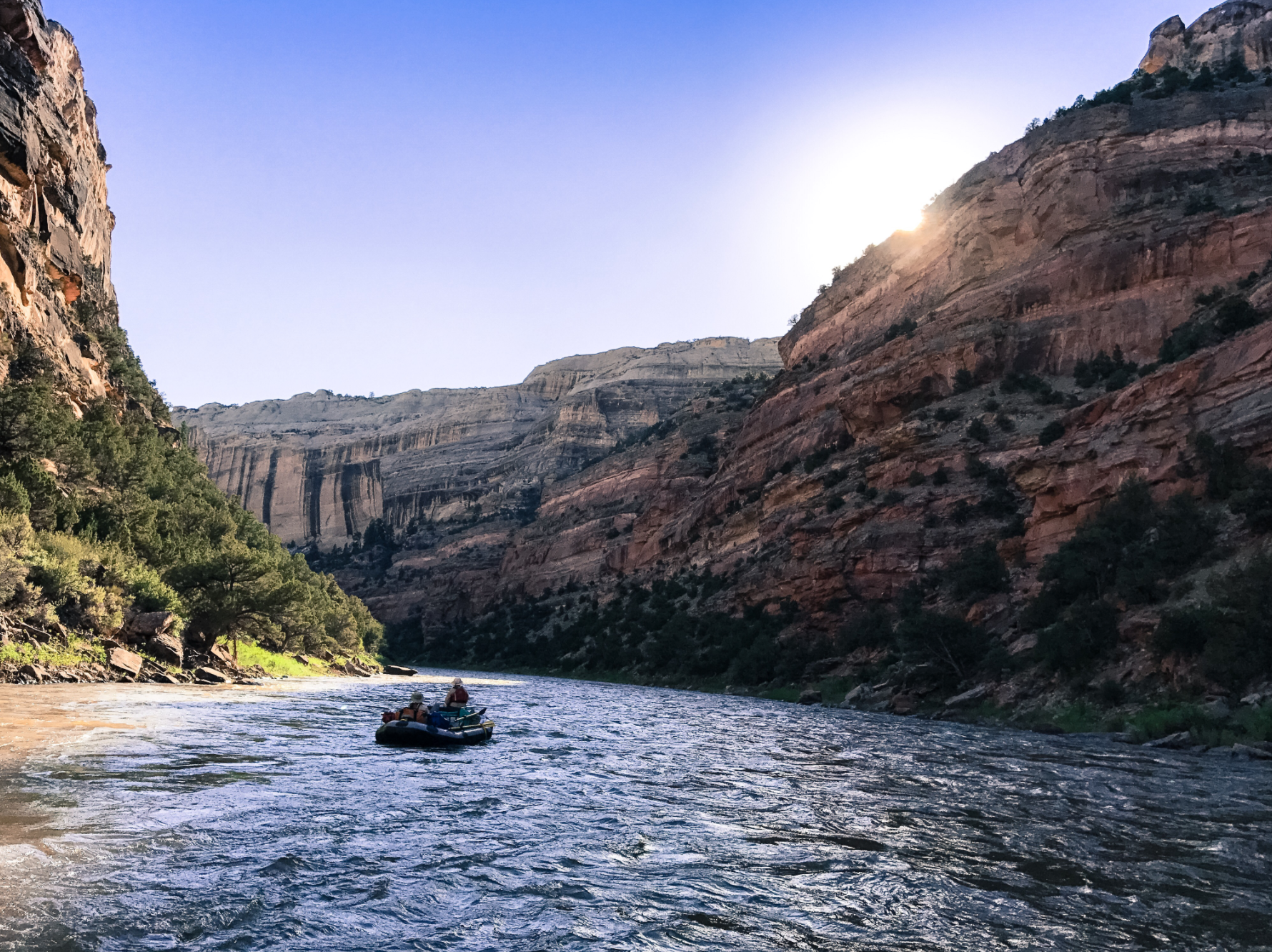 Jesse Hicks - wellexposedmedia.com
Dinosaurs once roamed along the border between Colorado and Utah. These fascinating remains can still be viewed embedded within the rocks at the visitors center and on guided tours.  Additionally, the National Park Service permits multi-day, whitewater rafting trips to explore the plants, animals and artifacts in the wilderness of the Green and Yampa Rivers. Come for the adventure and history, stay for the scenery.
2. Independence National Historical Park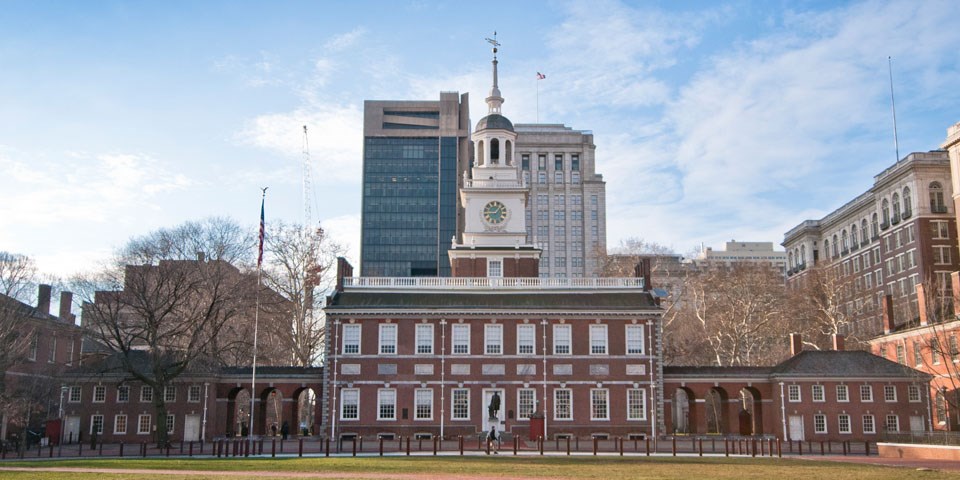 NPS photo - nps.gov
Over in Pennsylvania, history comes alive in a different way. In this city of diversity, a new republic was born. Visit Independence Hall where the Declaration of Independence and U.S. Constitution were debated and signed. And don't miss the Liberty Bell!
3. Harriet Tubman National Historical Park
Harriet Tubman, a woman guided by deep faith and devotion, emancipated herself, members of her family, and countless others before relocating north. Central New York was a center for progressive thought, abolition, and women's suffrage, and in this area, Tubman continued to fight for human rights and dignity until her death.
4. Vanderbilt Mansion National Historic Site
Up the Hudson River in New York lies a perfect example of a gilded-age country place—the Vanderbilt Mansion National Historic Site. The draw here is the architecture and landscape, but the treasure is how it illustrates America's political, economic, social and demographic changes in the years after the Civil War.
5. Castle Clinton National Monument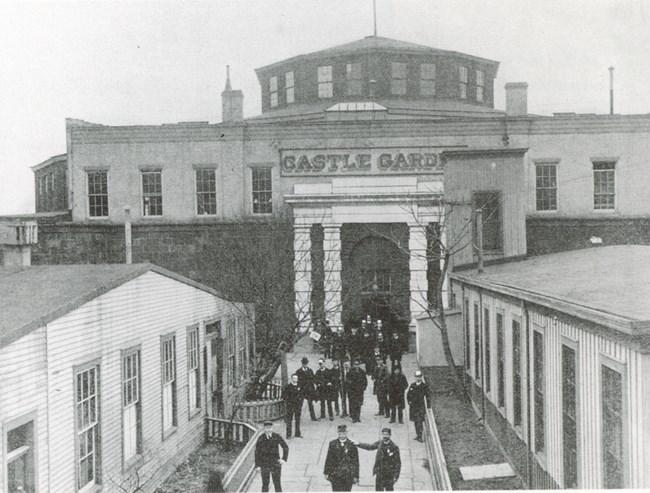 NPS/Castle Garden Immigration Station - nps.gov
Further down New York to the southern tip of Manhattan, Castle Clinton is the point where New York City began. Initially a fortification against a possible British invasion in 1812, Castle Clinton became an immigration depot much like Ellis Island. Today, it welcomes millions of visitors to New York Harbor.
Managed as part of Washington, D.C.'s Rock Creek Park, Meridian Hill Park offers a majestic Italian garden that was once home to John Quincy Adams after his presidency. Find the statue of Joan of Arc, as well as a cascading fountain that is the longest one in North America.
7. First Ladies National Historic Site
In Ohio, this site honors the lives and accomplishments of our nation's First Ladies, from birth to the White House and beyond. These multiple properties, one of which is the home of First Lady Ida Saxton McKinley, are managed by the National Park Service and operated by the National First Ladies Library.
8. Knife River Indian Villages National Historic Site
Earthlodge people were farmers living in villages along the Missouri and its tributaries. The three groups who lived in these villages (the Hidatsa, Mandan and Arikara) pioneered agriculture on the Northern Plains while still hunting bison and gathering wild edibles. This historic site in North Dakota was primarily a Native American trading center before becoming an important marketplace for fur traders in the late eighteenth century.
9. Harry S. Truman National Historic Site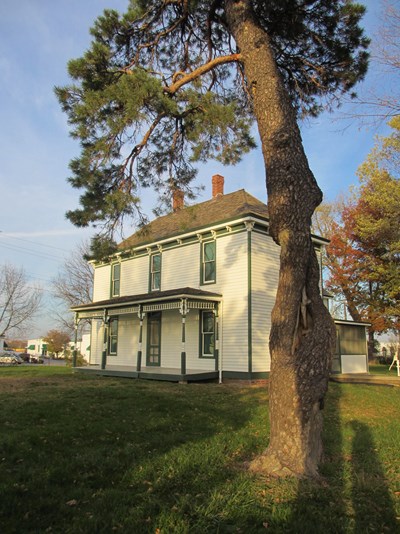 NPS image - nps.gov
Elsewhere in Missouri, visitors can experience the home of President Harry S. Truman. He lived there intermittently during his ambitious political beginnings and through his final years as a former president. Despite the powerful heights he climbed to, President Truman never lost sight of his roots in this simple farmhouse.
10. Jefferson National Expansion Memorial
The easily identifiable Gateway Arch marks St. Louis as a key player in America's Westward Expansion during the nineteenth century. The park memorializes Thomas Jefferson's role in opening the west to new settlers, as well as the pivotal Dred Scott case that was heard in the Old St. Louis Courthouse.
Visit FindYourPark.com to discover a national park near you.
Share your opinion
Do you want to explore all of our nation's national parks?