Is It Time to Rethink Campus Police In Light of Sam Dubose's Death?
July 29th 2015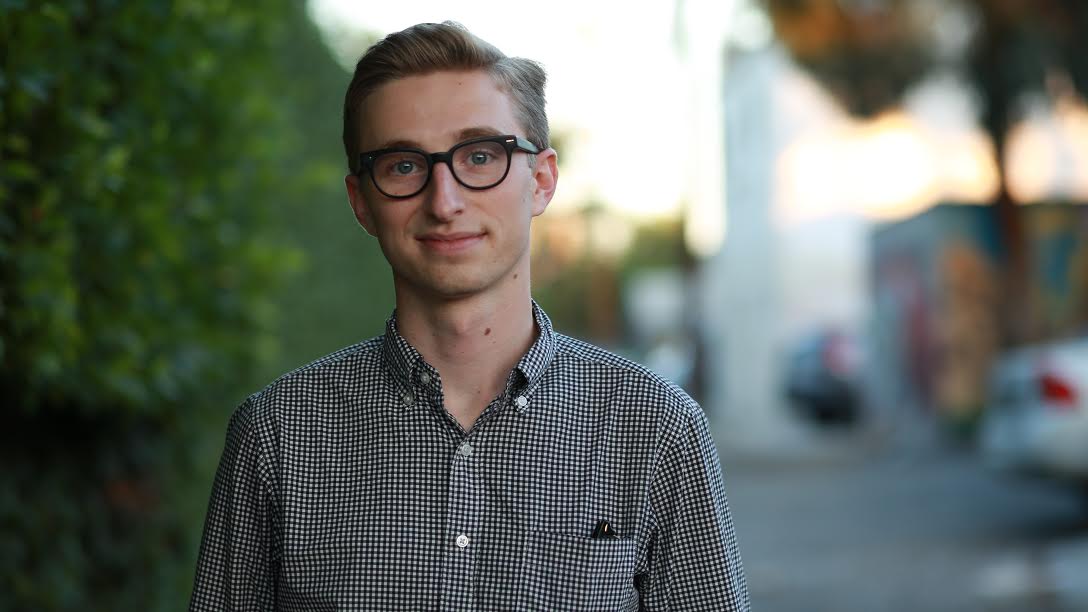 By:
When Hamilton County Prosecutor Joseph Deters spoke candidly about the death of Sam Dubose, an unarmed Black man who was shot in the head by University of Cincinnati police officer Ray Tensing, he spoke critically of the school's armed campus police force, and of the officer who pulled the trigger on the 43-year-old man during a traffic stop.
He called the shooting "an absolute tragedy" and announced that the officer would be indicted for murder and voluntary manslaughter. Tensing has since turned himself in.

As a UC alumnus himself, Deters said that the school "does a great job educating people," but that it should not involve itself in policing. "They're not cops, and we have a great police department in Cincinnati... Being police officers shouldn't be the role of this university. I don't think so."
On July 19, Dubose was pulled over about a mile from the Ohio campus for driving without a front license plate. The officer claimed that Dubose had attempted to drive away—that he shot out of fear for his life as the car dragged him along—but Tensing's defense quickly fell apart upon formal review of the body camera footage.
Though administrators seem to have effectively managed the surge of media attention the school has attracted of late, questions remain as to the purpose and effectiveness of campus police in the U.S. Deters' comments regarding the University of Cincinnati Police Department are not unique, of course, and though the murder of Sam Dubose is not necessarily a reflection of campus policing nationwide, it should give the public pause for thought.
A majority of universities in the U.S. allow for armed campus police officers, according to the Washington Post. Those officers do patrol the campus area and the surrounding neighborhoods, although at times, the line blurs between ensuring students' safety and off-campus policing. It has invoked an ongoing debate about the role of campus police departments, with many who doubt the current methods.
According to the Bureau of Justice Statistics, 91 percent of four-year, public colleges in the U.S. use armed officers on campus—almost three times as many as private colleges (36 percent). Between 2004 and 2012, full-time, university employment of armed officers increased by approximately seven percent, from 68 to 75 percent.
To put those figures into perspective, law enforcement hires at American colleges have outpaced student enrollment across the country by 11 percent in eight years. Considering the fact that campus police report an average of five violent crimes per year (about 9 percent less than non-university departments), it stands to reason that the expansion of these armed units is disproportionate to say the least.
"In the case of University of Cincinnati, the incident happened about a mile off campus, raising issues about the role campus police should play when they are off college property," Al Jazeera America reported. The university has since changed its policy, confining its police force to the campus only, but the function of campus police under the new system is unclear.
"This is a change that has been put in place as we continue to review and make assessments and work with the city on an ongoing basis," University of Cincinnati spokesperson Michelle Ralston told Al Jazeera.
No matter what the future of university policing looks like, one thing has come out of this tragedy that bears repeating: Body cameras might not prevent senseless, police-involved shootings, but they can advance the interests of justice and transparency, whether they are used around campus or on the street.
History of campus police forces
William F. Taylor, chief of police at San Jacinto College in Texas and president of the International Association of Campus Law Enforcement Administrators, told The Post that the "modern campus police force began taking shape in the late 1960s and early 1970s at the height of student unrest during the Vietnam War." As universities expand and become more engaged with the surrounding communities, this has led university police to include patrols fo the periphery of campuses, often with the blessing of city police, who tend to appreciate the help in patrolling.
As a result of the tragic killing of Dubose, UC President Santa Ono released a statement, affirming that a criminal investigation is only the first step. The school plans to continue working with students, community leaders, and Cincinnati police officials in developing better policing procedures.
"Beyond the criminal investigation, the university is reviewing what has occurred and will take necessary steps to address any training, staffing and hiring policy issues that may be indicated by this tragic event. Chief Goodrich has already expressed commitment to bringing greater diversity to our police department," Ono said.
Share your opinion
Should colleges have their own police departments?