Cramming for the Midterms? It's Not Just The Senate Up for Grabs
December 12th 2014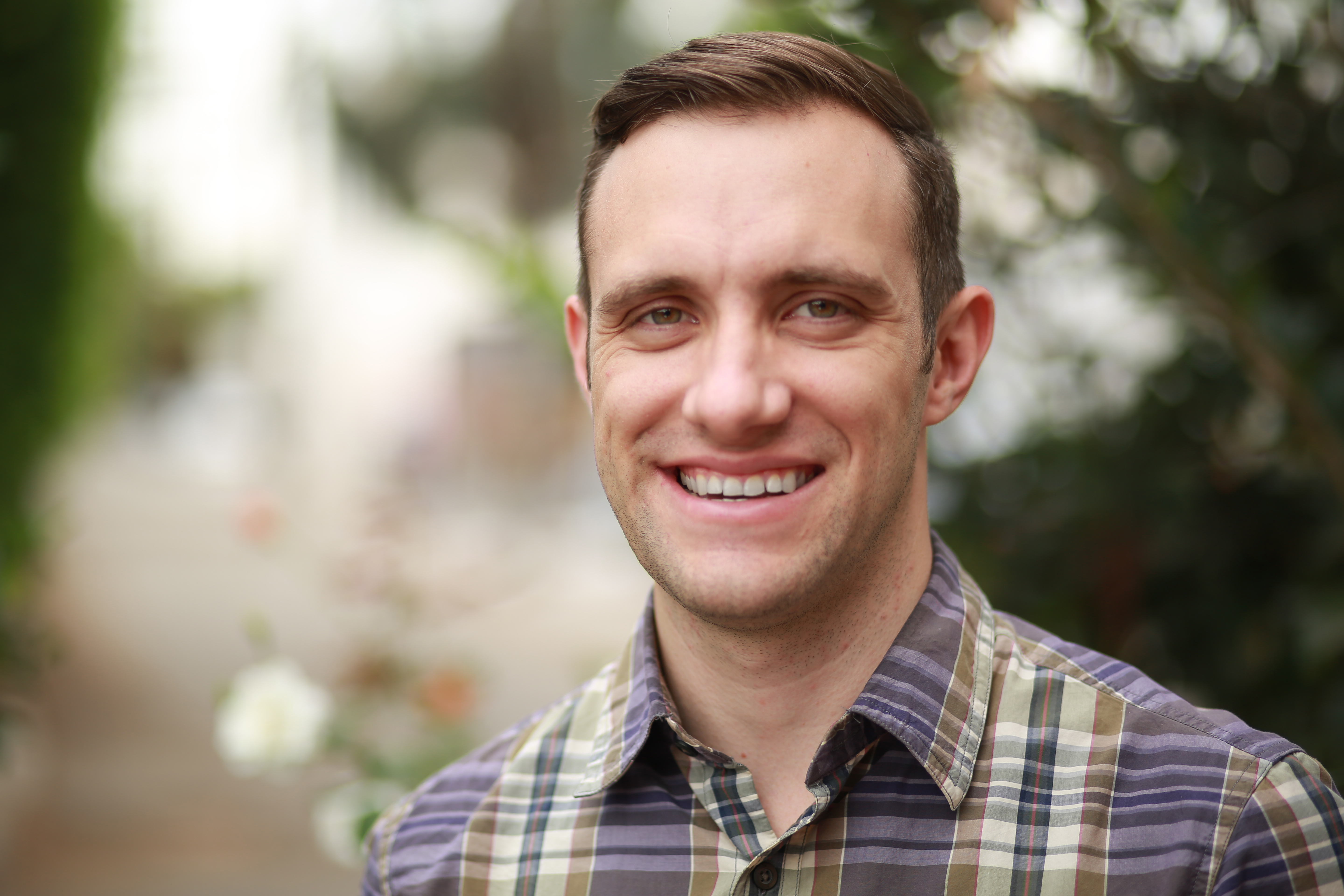 By:
THERE IS AN ELECTION ON TUESDAY.
Click here to understand how it will affect Washington, and click here for the 11 Senate races to watch.
So, what else is being voted on? Well, a lot! Today, we'll look at marijuana, abortion, guns, and governors.
Weed. Weed Everywhere.
In 2012, Colorado and Washington voters legalized marijuana in their respective states. Alaska, Oregon and Washington D.C. could join them on Tuesday.
In D.C., things are looking good for weed. A poll from last month says legalized marijuana is way ahead, with 65% of likely voters saying they support it. In Oregon, though, it's a toss-up. Legalization had led by 11 points earlier this month, but a poll this week says anti-marijuana forces have taken a 2-point lead. With Alaskans, it's harder to tell as two recent polls showed totally different results -- one with weed ahead, the other with weed behind.
Legalization of medical marijuana is on the ballot in Florida. And for awhile it seemed like it would pass easily, but a recent poll found support at only 50%. The measure will need to win 60% of the vote to make medical marijuana legal in Florida.
Marijuana supporters in California are likely waiting for 2016 to put legalization back on the ballot. (It famously failed in 2010.) In the meantime, drug reformers feel good this year about Proposition 47, which would reclassify "nonserious and nonviolent property and drug crimes" from a felony to a misdemeanor. The measure is polling comfortably at 59%.
Minimum wage
Four traditional Republican states are poised to pass a major Democratic priority: an increase of the minimum wage.
In South Dakota and Alaska, voters are being asked whether the minimum wage should be raised as well as whether it should be permanently tied to inflation. Polls say the measures are leading in both states.
In Arkansas, a measure that would simply raise the current minimum wage has found strong support. Nebraska voters will be voting on a similar measure.
Abortion
Voters in Colorado and North Dakota will be asked, "When does life begin?" The answer could say a lot about how those states look at legal abortion.
If Measure 1 passes, North Dakota's constitution will be amended to protect the "inalienable right to life of every human being at any stage of development." This amendment would surely ban abortion in North Dakota, but opponents say it could also affect birth control and fertility treatments. Recent polling says the amendment should pass. If that happens, North Dakota will be the first state to pass this type of "personhood" amendment.
The Colorado initiative, if passed, would broaden the definition of "person" for criminal law purposes. Here's the rub: opponents say that the law's expansion of wrongful death to include death to "unborn human beings" would effectively ban abortion in Colorado. Two similar measures failed in Colorado in 2008 and 2010. Polling says this one will suffer the same fate.
Guns
In Washington state, dueling gun measures will greet voters on Tuesday. One initiative, if passed, would require background checks for all gun buyers. The other would do the opposite -- it would ban background checks in Washington state unless the Federal government passed legislation requiring them.
These votes will take place just weeks after a shooting at a Seattle-area high school killed two 14-year-old girls. Observers in the state say angst from the shooting is apparent in two polls taken last week showing support for gun control. Opponents argue that background checks would not have prevented this particular shooter from getting guns anyway.
Ulterior motives
One quick note about the above ballot measures. Not only do their supporters want them to pass because they believe in, say, legal pot or restricted abortion. There is a second objective: Controversial subject matters also motivate people to get off the couch and vote. So, if I am liberal and I want my fellow liberals to show up to vote for liberal politicians, I might work to put a vote for legalized marijuana on the ballot. The reason is that the chance to vote for legal pot is more motivating for some liberals than simply voting for liberal politicians. Once I get those pro-pot voters in the ballot both, they'll also likely vote for liberals in the other elections on the ballot.
Elections are very often a turn-out game. Especially in a midterm election. If you're a Democrat, you want the electorate (i.e. the people voting) to include as many Democrats as possible. Ballot initiatives on these subjects are a good way to get your people to the polls.
Fine Day, Guvna.
Thirty-six states will choose a governor on Tuesday. Here are the close races:
Wisconsin
Mary Burke (D) vs. Scott Walker (R) (inc.)....How can a state with so many nice people also have the most contentious political environment in the country? Few first-term governors have been as high-profile as Wisconsin Gov. Scott Walker. Back in 2011, Walker and his fellow Republicans passed laws restricting collective bargaining rights for public sector employees. This resulted in serious protests that were national news for days. Make no mistake: Progressives despise Scott Walker. They tried and failed to get rid of him in a recall election in 2012. They also tried and failed to remove his allies in the State Senate. They've got another shot on Tuesday, but Walker has held a consistent lead. Experts say this is a classic base election -- whoever gets their people to the polls, wins. There's no doubt that if Walker can win on Tuesday, he will be a legitimate candidate for the Republican nomination for president in 2016. (RCP poll average: Walker +2)
Colorado
John Hickenlooper (D) (inc.) vs. Bob Beauprez (R) ....Colorado Republicans have been on a roll lately. Since President Obama won the state in 2012, they've managed to recall two Democratic state senators, force another to resign, and now they are very close to deposing the sitting Democratic governor and senator. (RCP poll average: Tie)
Connecticut
Dannel Malloy (D) (inc.) vs. Tom Foley (R)....In his first term as governor, Malloy has passed liberal legislation such as gun control and a minimum wage hike. It's not earned him a lot of popularity as his approval rating has hovered around 40%. The result is Republican Tom Foley has pulled into a dead heat in this very blue state. (RCP poll average: Tie)
Florida
Charlie Crist (D) vs. Rick Scott (R) (inc.)....Rick Scott is an unpopular first-term Republican governor taking on Democrat Charlie Crist, former Republican. Crist was governor of Florida when he decided to run for Senate in 2010, but was famously upset in the Republican Primary by now-Sen. Marco Rubio. Crist is back in 2014 -- now as a Democrat. The two candidates in this race have hardly generated warm feelings about representative democracy. As Rolling Stone said "the difference between Charlie Crist and Rick Scott is the difference between a Republican and a Republican who is overtly evil or insane." (RCP poll average: Crist +1.7)
Alaska
Bill Walker (I) vs. Sean Parnell (R) (inc.)....The Democratic candidate in this race dropped out to become the running mate for Independent candidate Bill Walker, who appears to have a very slim lead over Republican Gov. Sean Parnell. Caveat: The polling has been all over the place, so anything could happen on Tuesday. (RCP poll average: Walker +1.8)
Georgia
Jason Carter (D) vs Nathan Deal (R) (inc.)....Georgia is a red state, which always presents a challenge for Democrats looking to win statewide. Jason Carter, grandson of former President Jimmy Carter, has made a race of it, pulling to within a couple points of Gov. Nathan Deal. The question for Carter is the same as that of Democrat Michelle Nunn running for Senate in Georgia: Can Democrats find enough votes in this Republican state? (RCP poll average: Deal +2)
Illinois
Pat Quinn (D) (inc.) vs Bruce Rauner (R)....Gov. Pat Quinn is the ultimate political survivor. Taking office at the end of 2009 after Gov. Rod Blagojevich was removed from office, Quinn fended off spirited challenges in the Democratic Primary and the general election in 2010. Since then, his time in the governor's mansion has been rocky, and, at times, even his own party has attacked him. Yet he holds a small lead over businessman Bruce Rauner. Rauner has smartly avoided social issues in Illinois -- a socially liberal state -- and has focused on the state's lagging economy and under-funded pension. (RCP poll average: Quinn +1.0)
Kansas
Paul Davis (D) vs Sam Brownback (R)....Kansas is ruby red, but Republicans may have overplayed their hand in the state after passing massive tax cuts for individuals and businesses that decimated state revenue. Brownback led the charge for this tax cut, and now its popularity will be tested at the polls on Tuesday. (RCP poll average: Davis +1.0)
Maine
Mike Michaud (D) vs. Paul LePage (R) (inc.) vs Eliot Cutler (I)….The story of this race is the independent, Eliot Cutler. Pollsters say his 13% support has hurt Democrat Mike Michaud, who is in a very close race with Tea Party favorite Paul LePage. If Cutler's support declines over the weekend, it might be enough for the Democrats to pick up a win as Cutler supporters will become Michaud voters. (RCP poll average: LePage +1.8)
Massachusetts
Martha Coakley (D) vs. Charlie Baker (R)….You might remember Martha Coakley. She infamously lost Ted Kennedy's Senate seat back in winter 2010. At the time, people believed her loss in that Senate race might derail Obamacare's passage. They were wrong. Coakley, still the state's attorney general, is now running for governor. The challenge, this time, appears to be motivating Democrats to vote in this blue state. Republican Charlie Baker has benefitted from this perceived malaise and has consistently polled ahead of Coakley in these last 10 days. This one will be close. (RCP poll average: Baker +2.5)
Michigan
Mark Schauer (D) vs. Rich Snyder (R) (inc.)....Republican Gov. Rick Snyder has had a pretty moderate first term in office, expanding Medicare and signing a minimum wage increase. But he has drawn the ire of organized labor for anti-union legislation. Snyder has held a consistent lead over Democrat Mark Schauer. (RCP poll average: Snyder +2.8)