Here's Why Straight Men Have Sex With Each Other and How They Justify It
Jane Ward is an associate professor of Gender and Sexuality Studies at the University of California Riverside, where she teaches courses in feminist, queer, and heterosexuality studies. Her new book, Not Gay: Sex Between Straight White Men, is available now through the NYU Press. Professor Ward spoke with ATTN: about why many straight men engage in sexual activity with each other and their frequently homophobic rationalizations of why.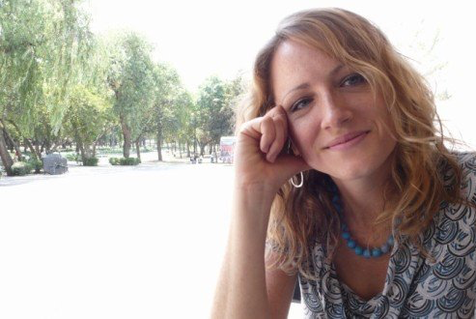 Jane Ward - janewardphd.com
ATTN: As simply as you can put it, why do straight men have sex with each other?
JW: Because touching other people's bodies is fun! And because people are curious. And because they can. Just as mainstream culture allows for straight women to have sexual contact with women and maintain a straight identity— straight men also have these opportunities, but they look different from women's opportunities.  For straight-identified women, hooking up with another woman is often a show for male spectators, but for straight men homosexual contact is typically expressed as a form of vulgar and homophobic joking, hazing or initiation, or as drunken stunts. So the actual mechanics of the behavior are basically the same (for men and women), but the cultural narratives that justify it are different.
ATTN: Do you hypothesize that the sexuality of most straight males is more fluid than we realize?
JW: Not exactly. Many people posit that sexual fluidity is a capacity we are either born with or we're not. I am not saying that straight men are sexually fluid at their core, or that straight men are actually bisexual or pansexual but they just don't know it yet. Instead, I'm shedding light on the fact that straight men touch each other's penises and anuses a lot, often in hyper-masculine environments like fraternities and the military, and in many cases they don't understand this touching to be sexual.  They are often doing it as an expression of homophobia, or to prove exactly how hetero-masculine they are. 
ATTN: How large a percentage -- based on your research-- of the straight male population would you predict has experimented with same-sex relations?
JW: It's not about "experimenting," because this implies, at least to me, a conscious choice. It's about participating in longstanding hetero-masculine rituals that incorporate homosexual contact as part of the work of building heterosexual men.  How many men? Well, if we think about the number of men who have served in the military… I think that's a good place to start. 
ATTN: Are there benefits, in your opinion, to straight men dabbling in homosexual behavior?
JW: From the perspective of heteronormativity, the benefit is that these kinds of homosexual activity often bolster men's heteromasculinity.  But that's not something to celebrate; it's something to examine with a close feminist eye. 
ATTN: Why do straight men face such enormous pressure to rationalize or deny their same-sex experiences? Do women face the same pressure?
JW: Unlike women, men are subject to a "one drop rule" when it comes to homosexual contact. Even just one homosexual experience is automatically interpreted to mean that a man is bisexual or gay, unless the contact happens in one of the ways that the dominant culture has prescribed for straight men. Women experience much more leeway and in fact are often subject to the opposite assumption; straight men tend to think that anything women do sexually is about them! Even when you identify as a lesbian, like I do, straight men think you just haven't found the right man yet.
ATTN: Was there ever an era in which homosexual practices among straight men were less stigmatized?
JW: Straightness itself is a very recent notion, only about one hundred years old. There have always been loopholes in the dictate to restrict oneself to procreative sex, if that's what you mean.  These loopholes are always there, but they shift and evolve over time.
ATTN: You have said you have a problem with the "born this way" argument. Can you explain why?
JW: This is a complicated argument that I elaborate here. But the short answer is that many scholars of sexuality, including myself, view sexual desires and identities as profoundly shaped by our cultural environment. 
ATTN: How can stigma be removed among straight men who have sex?
JW: I don't know that that's necessarily the goal. Some people seem to think that I am defending straight men, or rewarding them by allowing them to claim their straightness.  But as a queer feminist, I don't view heteronormativity as any kind of reward. If straight men want to stew in the juices of heterosexual culture, with all of its misogyny and homophobia, I think it's more honest to let them stay there than to claim them as queer simply because they have put their fingers in another man's butt.
Share your opinion
Do you regularly witness homophobia?