College Amenities Are Getting Out Of Hand
August 19th 2015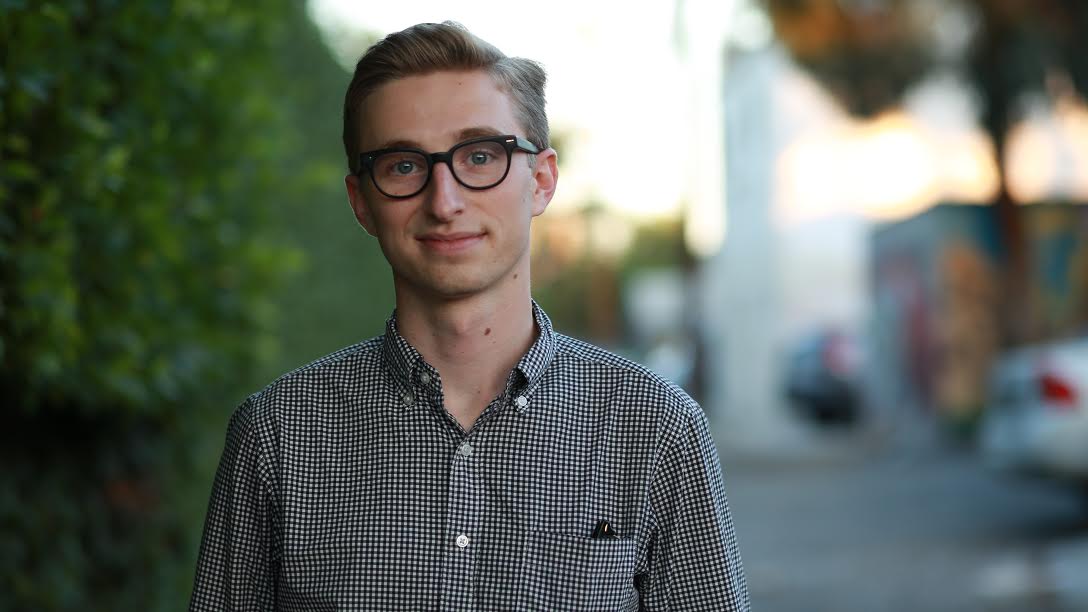 By:
College has become increasingly expensive, leaving more and more graduates drowning in student loan debt as enrollment rates continue to skyrocket. Some fault the ballooning salaries of administrators for the rising costs. Others point to cuts in federal funding of higher education. But since the 1960s, when college budgets began to increase in response to the explosive growth of student enrollment, another expense emerged that appears to have little (if any) influence on students' academic performance.
Amenities can be practical and efficient, of course. Psychological services, recreational programs, and accommodating dining options can certainly serve important functions in improving the college experience for students. But over the past few decades, the role of administrators has changed; admissions has become competitive, with a growing number of universities vying for federal and state grants. In an effort to appeal to prospective freshman, some colleges have reallocated their resources, spending more on amenities than ever before.
Forbes called this the "College Amenities Arms Race." According to a study by College Planning and Management, university spending on construction projects has more than doubled since 1995—from $6.1 billion annually to more than $15 billion in 2006—and examples that have come out of this trend range from the excessive to the downright absurd.
Here are some of most ridiculous college amenities.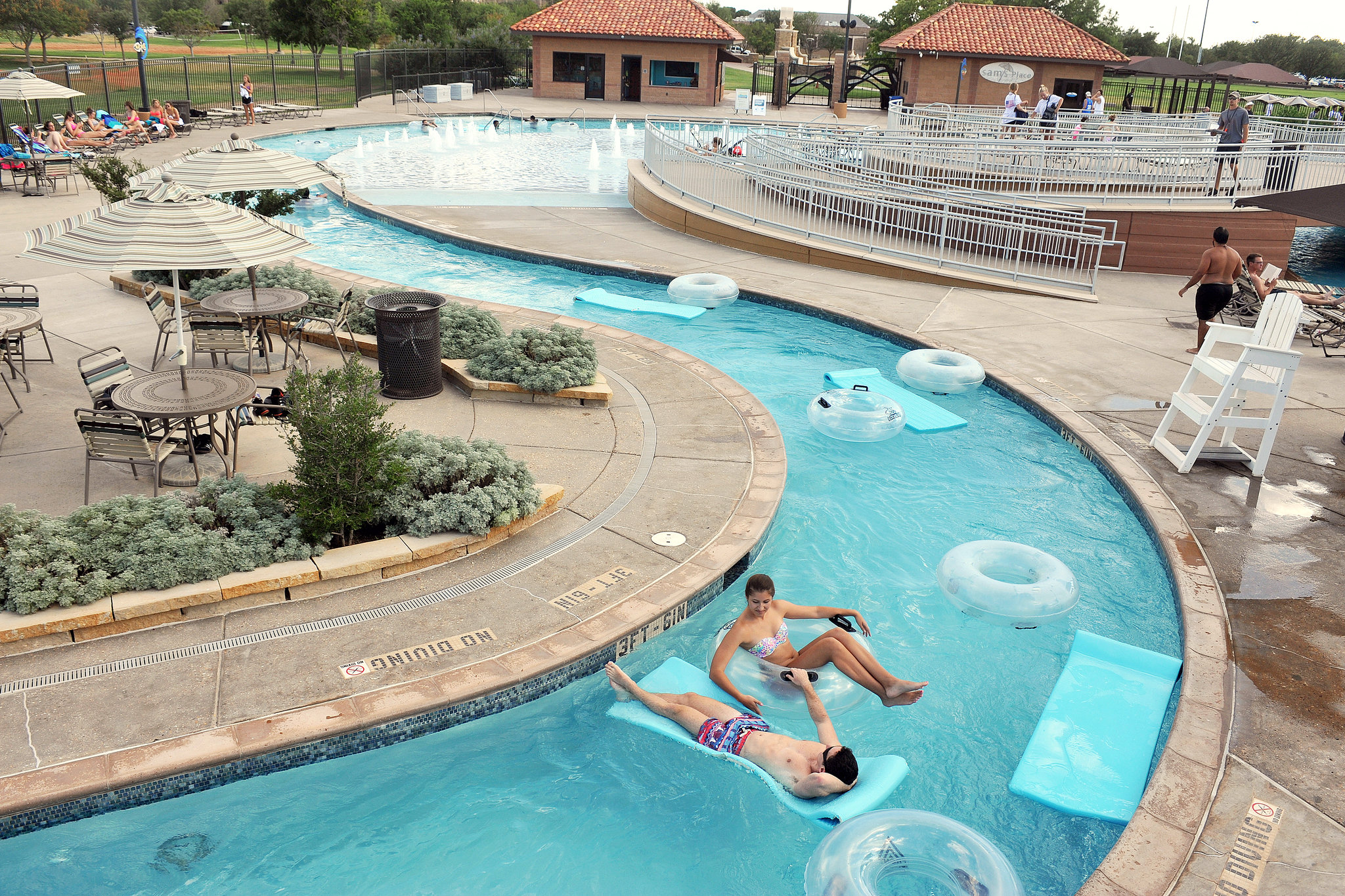 New York Times - nyt.com
1. Texas Tech University (Lubbock, Texas)
The so-called "Leisure Pool" sits in the midst of the university's expansive aquatics center, providing students with their own personal water park and seemingly endless ways to distract themselves from their studies while also escaping the intense Texas heat.
"[T]he water park includes a 25-person hot tub, a wet deck for tanning, a diving well with a water slide, all wrapped within a 64-foot-long lazy river," ABC News reported. "At $8.4 million, Texas Tech's water complex spans two acres and is one of the largest in the country."
2. High Point University (High Point, North Carolina)
Students at High Point University are offered one of the better meal plans among colleges in the U.S. The 1924 Prime Steakhouse is a campus dining facility that operates as a first-class restaurant, with daily menu items that would excuse any incoming student from gaining the freshman 15.
Auburn University - auburn.edu3. Auburn University (Auburn, Alabama).
The 240,000 square-foot, $72 million rec center includes a five-story rock climbing wall, a hot tub that can accommodate up to 45 people, and the nation's longest indoor running track.
USA Today - wordpress.com
4. Syracuse University (Syracuse, New York)
In one of the stranger examples of amenities being pushed to the extreme, students at Syracuse University are offered free, unlimited tanning services.
5. University of Iowa (Iowa City, Iowa)
The price tag for UI's new rec facility? $69 million. "The facility has 20,000 square feet of fitness space over three levels, a 52 1/2 foot climbing wall and a leisure swimming pool among other amenities," according to the university.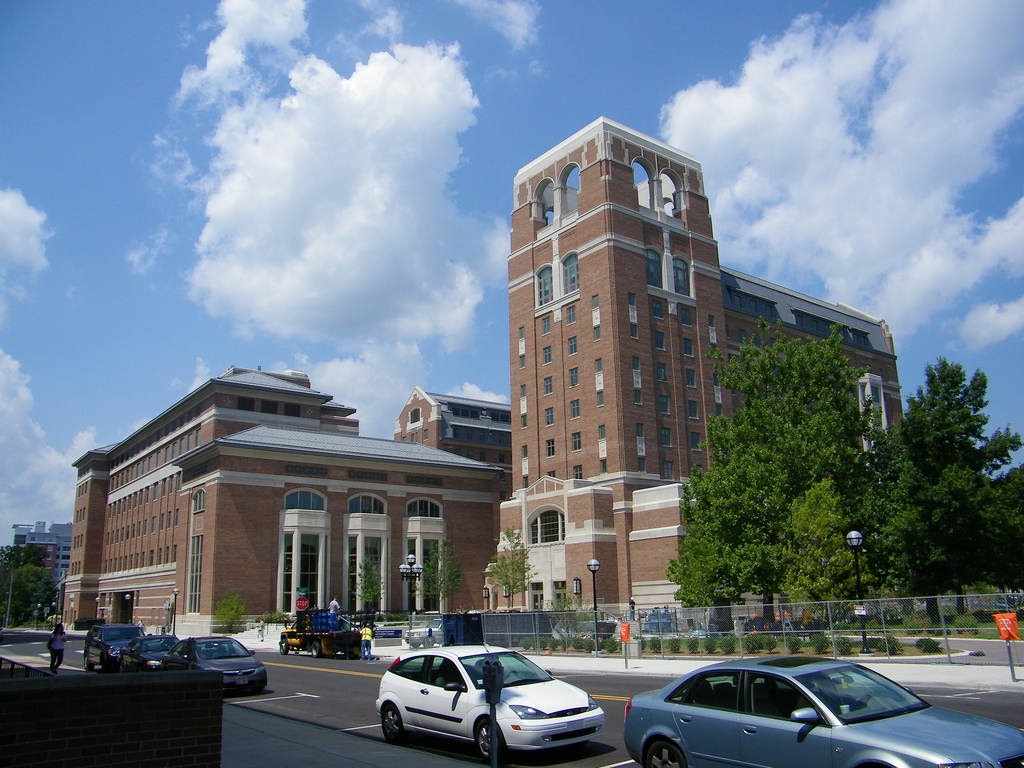 Flickr - staticflickr.com
6. University of Michigan (Ann Arbor, Michigan)
Opened in 2010, UM's North Quad Residential and Academic Complex features a wide range of amenities, including multiple flat screen televisions, dozens of treadmills, and "collegiate gothic," red-brick-and-stone architecture. The 360,000-square-foot, 10-story complex cost the college approximately $175 million to construct.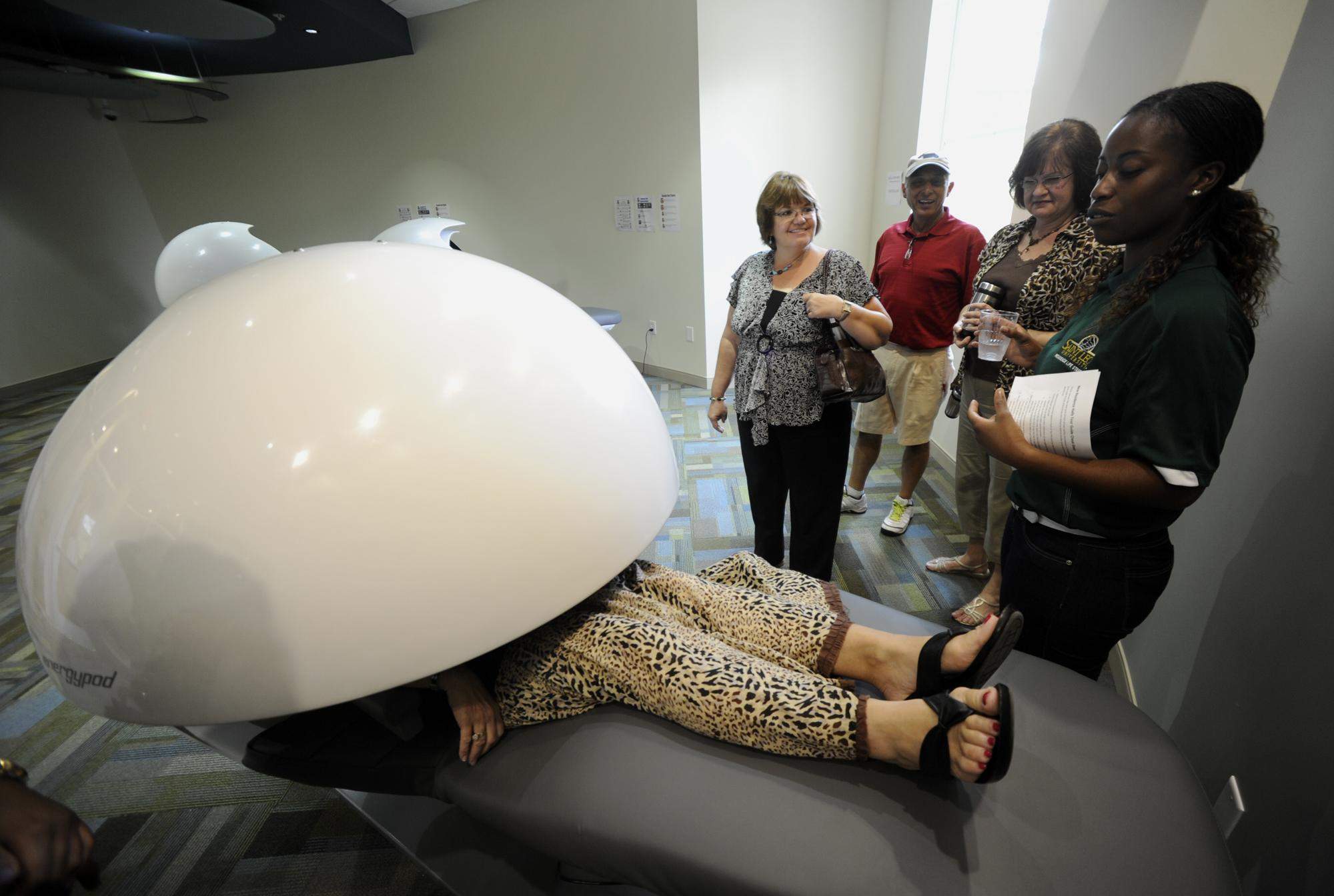 Saint Leo University - tbo.com
7. Saint Leo University (Saint Leo, Florida)
Located conveniently in the "Relaxation Room" at this Central Florida college, these high-tech napping pods cost between $9,995 and $12,985, depending upon the model, and allow students to wind down for 30 minutes per session.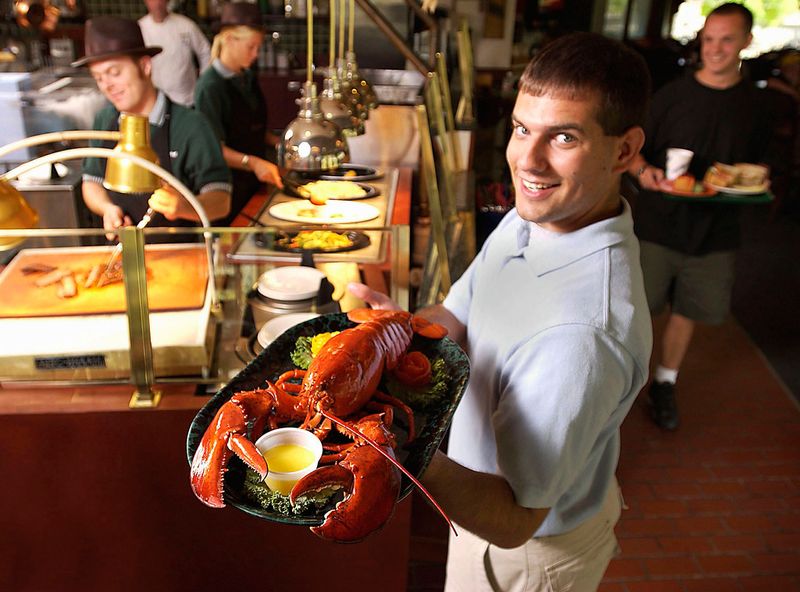 Virginia Tech - typepad.com
8. Virginia Tech (Blacksburg, Virginia)
At the university's marketplace-themed dining hall, West End Market, students can enjoy gourmet dishes such as fresh lobster and steak—literally every day for dinner.
A 2013 report from the National Bureau of Economic Research, titled appropriately "College as Country Club," found that while amenities such as these do appeal to prospective students across the board, more high-achieving peers tend to value the quality of academic programs more. Researchers also confirmed what might seem obvious to most of us: decking out a college rec center with multi-million dollar water parks and rock climbing walls does not correlate with greater scholastic performance. But as the admissions competition pushes forward, spending on college amenities shows no sign of slowing down.
Share your opinion
Do you think college is worth it?