Meet Cheryl Shuman, the Woman Killing the Marijuana Game
August 22nd 2015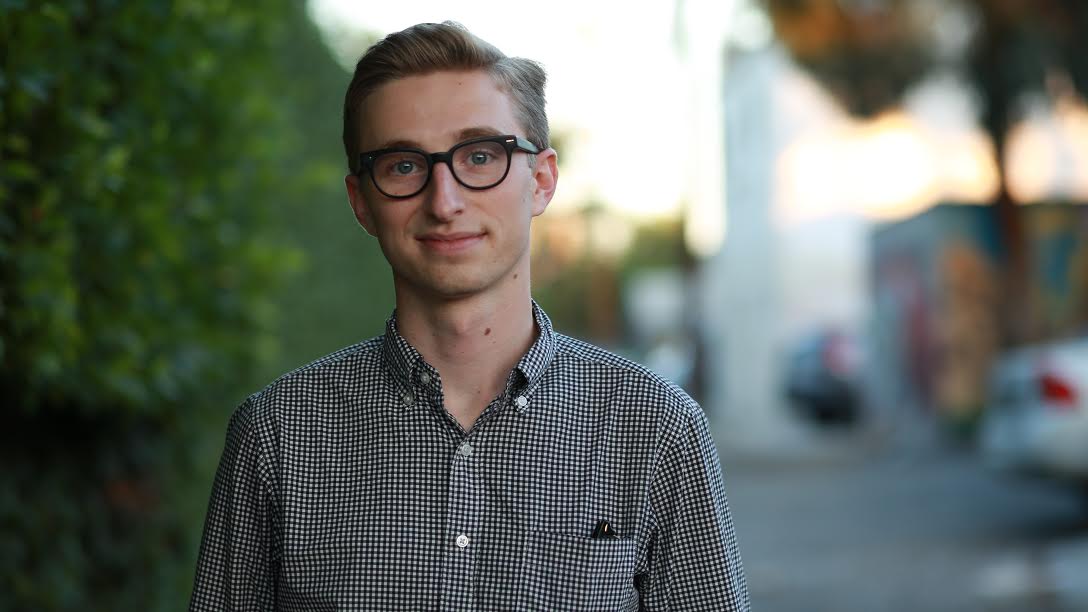 By:
Cheryl Shuman is a marijuana maverick. Over the past 20 years, the 54-year-old businesswoman has worked tirelessly to promote pot products and advance legalization efforts, forging celebrity partnerships and speaking about the health benefits of marijuana on national television.
In 1996, she founded the Beverly Hills Cannabis Club, an exclusive non-profit organization that showcases high-end products, and since then, Shuman has become one of the most recognizable faces of the industry, a pro-pot powerhouse who has led the charge of legalization in Los Angeles and beyond.
Shuman has gone by many superlatives. (The New York Times Magazine deemed her the "Cannabis Queen of Beverly Hills" in their January profile, but most people know her simply as the "Martha Stewart of Marijuana"). But these titles better serve the magazines that publish them than Shuman herself, who is decidedly too prolific to peg in one, neat line. What is certain, however, is that Shuman's years of work in the industry led to a growing movement—one that has pushed marijuana increasingly into the mainstream—and she's only just getting started.
ATTN: caught up with Shuman recently and asked, among other things, how she got involved in the industry, what her plans are, and how she views the relationship between business and advocacy in relation to marijuana legalization.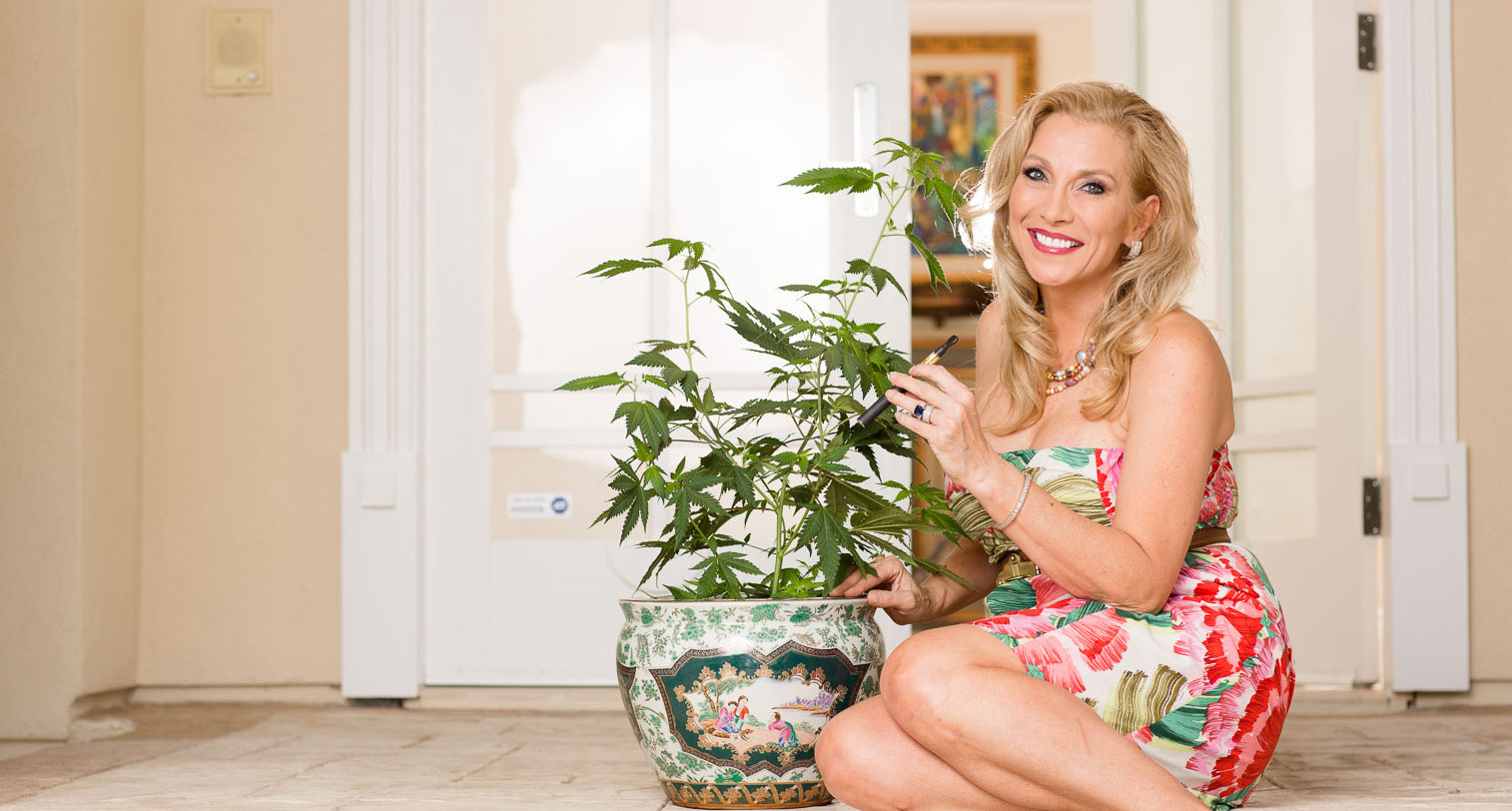 Cheryl Shuman
ATTN: How were you introduced to marijuana?
SC: I've been "introduced" to marijuana many times in my life but was only an observer until 1996. The first time I saw cannabis was when a group from San Francisco had settled into our neighborhood. I was 12 at the time and noticed a very distinct smell that I knew wasn't incense then I would watch them roll their "handmade" cigarettes and noticed how happy they were all the time. I didn't understand that it was marijuana until years later at age 17 when the jocks at high school were using it for muscle pain. I was in my 30s when my doctor recommended it to me to treat PTSD. That was when cannabis really changed my life.
ATTN: In what other ways would you say that you've benefited—as far as personal health is concerned—from marijuana use?
SC: Consuming cannabis as a safer and healthier alternative to pharmaceuticals or alcohol simply makes me feel better. My quality of life is superior over any mood stabilizers and painkillers that my doctors had prescribed to me. Using CBD, the non-psychoactive ingredient from the plant, has helped me survive cancer and reduced my blood pressure. Using the THC extract has given me a safer and less addictive medicine for my chronic pain issues than the opiates that were prescribed. I juice and eat cannabis on a daily basis to prevent illness. When you consume it raw, you won't experience the psychoactive effect. Right now, I only use the THC-dominant strains as sleep aids.
ATTN: What is the biggest challenge that the marijuana industry faces today?
SC: Marijuana entrepreneurs are already burdened by a lack of banking options in the industry due to larger banks being nervous about federal prohibition laws. High tax rates in the industry has also been a major roadblock to business growth. In our business management divisions, we're making adjustments of hundreds of thousands of dollars on clients' tax returns, and that can take a huge chunk out of the profits of smaller companies. The tax burden has already driven some dispensaries out of business.
We must legalize federally and be able to grow our businesses, pay taxes, get bank accounts, and be given the same rights that any other business owner would have. We have already shown that the tipping point is here for cannabis legalization. Let's do it already.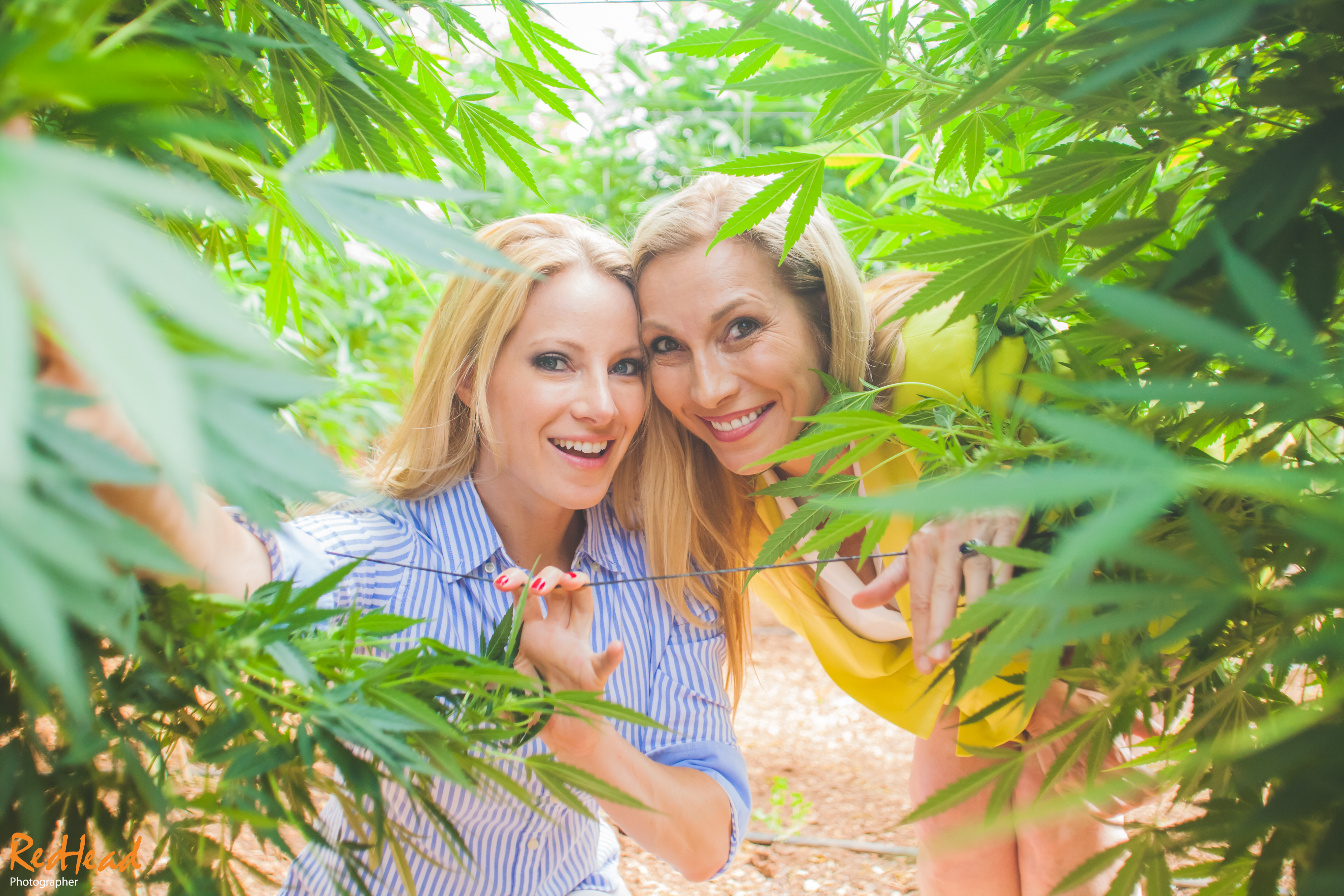 Cheryl Shuman
ATTN: You're known as the "Martha Stewart of Marijuana." What's the story behind that byname?
SC: The first time I was interviewed, the reporter asked me what "title" I wanted on the headline for T.V., so he asked me for my name and what I do. I told him, "My name is Cheryl Shuman. I own my own media company, have my own line of branded products; I have a television show, book, and film about my life story in development, and I've built the largest business in the world for the cannabis industry." He laughed and said, "That's way too long. We're going live in 10 seconds. We're going to call you Cheryl Shuman, the Martha Stewart of Marijuana. Are you okay with that?" I laughed and said, "Sure, that's fine." Then in 5, 4, 3, 2, 1—we went live and the segment aired, went viral and grew into more than $1 billion worth of earned media exposure. So I guess it just stuck.
Lately, with the New York Times Magazine article and others, the media has been referring to me as the "Cannabis Queen of Beverly Hills" and also the "First Lady of Marijuana." Adweek called my company's brand the "Starbucks of Pot." I'm just so happy to be called anything and to have my phone ringing off the hook. Life is really sweet right now.
ATTN: I'm interested in hearing more about the Beverly Hills Cannabis Club. What makes the business unique?
SC: The Beverly Hills Cannabis Club is extremely selective. A candidate can only apply by being referred by someone who is also a member. They must complete an application process and then be approved by our board of directors. The most important aspect of our club is privacy and discretion because our members are some of the most famous people in the world.

We want to protect and value their privacy and assure our members the utmost—not only in a luxury lifestyle with cannabis but with the safest atmosphere. It is our goal for our members to enjoy cannabis in a safe, private, and fun environment surrounded by friends they can trust. We are about to expand our concept nationally and internationally to 11 new cities within the next four years.
ATTN: Are you a fan of Showtime's Weeds? Do you identify with the show's protagonist, Nancy Botwin?
SC: Yes, I was a huge fan of Weeds. I fell into the cannabis industry by accident just like Botwin's character. Broke from all of the hospital bills and four years of cancer treatment, I was able to utilize cannabis to rebuild my life and reinvent myself with a brand new career, combining all of my knowledge, expertise, and, quite frankly, my Hollywood celebrity connections. The minute I got back to Los Angeles after I had my cancer treatment, my phone started ringing off the hook. The conversations went like, "Oh my God, Cheryl. I just heard that you had cancer. I'm so sorry to hear that. But I also heard that you have your own medical marijuana garden now and collective club. I absolutely want to be a member of it. Can you help me?"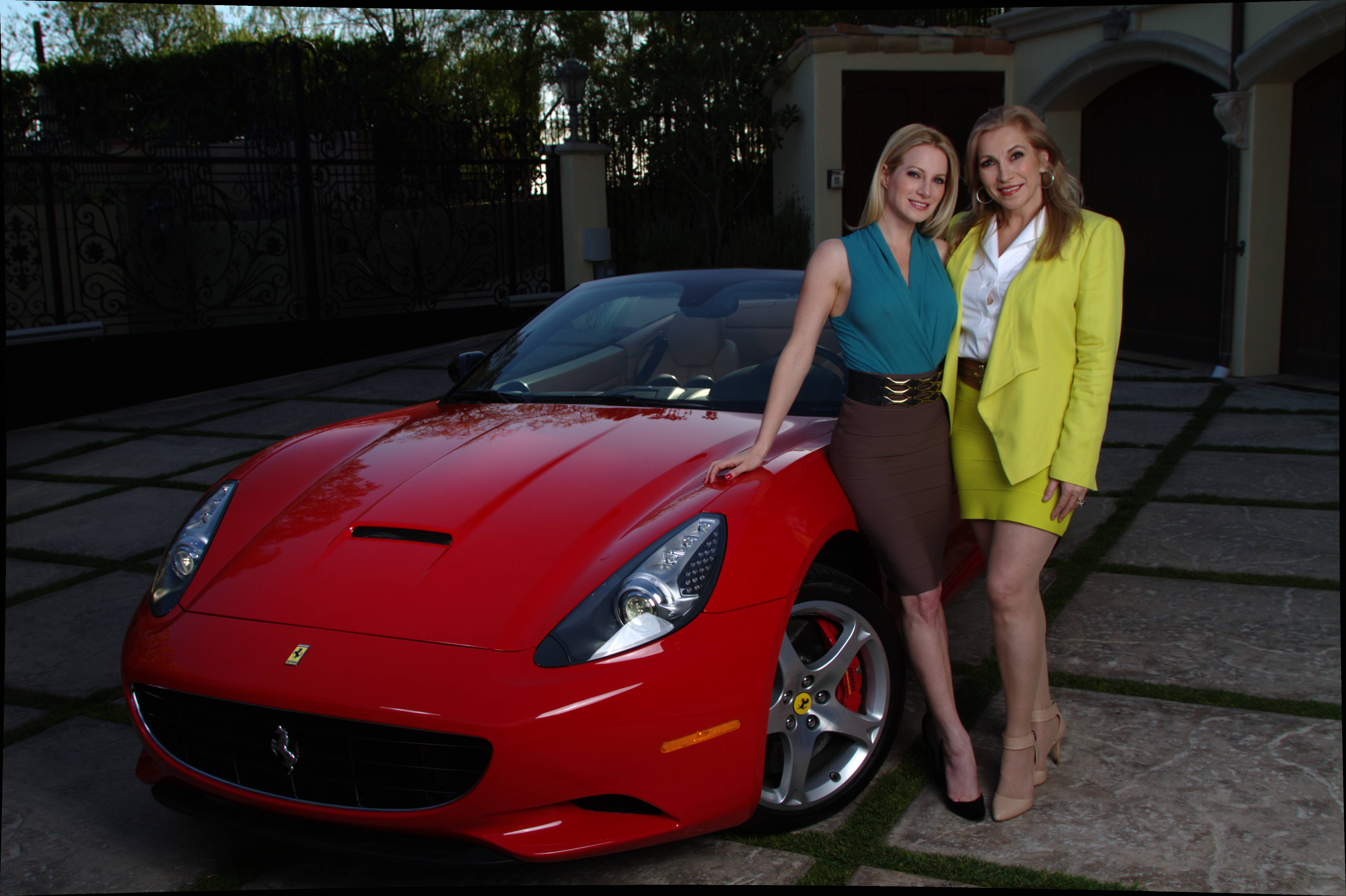 Cheryl Shuman
ATTN: How would you characterize the relationship between women and the marijuana industry?
SC: Women are the most powerful influence in marijuana. Just like Pauline Sabin, the wealthy socialite who led the 1930s movement to end the prohibition of alcohol. I'm proud to follow in her footsteps to lead America to historically end the prohibition of cannabis by the year 2016. We're on our way and there's no stopping the momentum. When people first meet me, I think they are in shock.
ATTN: What projects are you currently working on?
SC: My agents at William Morris Endeavor just finalized my second television show deal and we're filming now, but I'm most excited about my position in the investment world with the No. 1 investment banking firm in the world, Jacobs Securities Inc. We're also developing a hot, new magazine—merging cannabis and celebrity culture. Think of it as the "Vanity Fair of Marijuana." I've partnered with Intrepid Gaming in Las Vegas to build out multi-billion dollar resorts based on the Beverly Hills Cannabis Club brand and image.
ATTN: Where do you see the marijuana movement going in the next five years?
SC: Marijuana will be legalized around the globe and as accepted as having a glass of wine with dinner. Cannabis was legal for years and was an accepted medicine for thousands of years. Research and studies have proven repeatedly that cannabis is not only an effective medicine for a multitude of illnesses, but the revenue from a taxation and regulation business model would generate billions in revenue to heal our economy. Cannabis is also a dramatically safer alternative to alcohol, tobacco, and pharmaceuticals.
My body, my choice. And I choose cannabis. I believe with education and awareness the majority of Americans would agree with me. In fact, the majority already do. We are at a record high approval rating throughout the United States.
You can learn more about Cheryl Shuman by following her on Instagram.


Share your opinion
Do you support marijuana legalization?