5 Tattoos That Help People Fight the Stigma of Mental Illness
August 31st 2015
By:
In recent months, many famous figures have come forward to discuss their mental health issues: this increased awareness is important in the fight to eliminate stigma surrounding mental health issues. People outside the spotlight have also been improving visibility of mental health issues by using social media to share photos of tattoos that have mental health significance.
Opening up about mental health issues is a powerful way to show others that they are not alone with their struggles. Having a tattoo that symbolizes something important about mental health also sends the message that such issues are nothing to be ashamed of. Here are some amazing tattoos people have to help end the stigma around mental health issues.
1. Project Semicolon
Earlier this year, ATTN: covered Project Semicolon, a campaign that aims to present "hope and love to those who are struggling with depression, suicide, addiction, and self-injury." Project Semicolon encourages people to tattoo or draw a semicolon on their bodies in support of the project's message.
"A semicolon is used when an author could've chosen to end their sentence, but chose not to," the project site reads. "The sentence is your life and the author is you."
Amy Bleuel started Project Semicolon two years ago following the tragic suicide of her father.
"We heard from people longing to continue their story and live a life that would inspire others to continue on as well," Bleuel told BuzzFeed in a July interview. "I believe that the semicolon tattoo is huge inspiration to others as they know they are not alone.
"From the start the project was a huge success. It is credited to a good friend of mine who wishes to not be named," she went on to say. "He is a genius when it comes to networking. In the recent weeks the feeling of: 'Wow we are on to something' really started to hit me. To have so many countries involved and supporting is amazing. It is a humbling experience."
Over the summer, a blogger named Heather Parrie published a post about getting the semicolon tattoo as a sufferer of depression and anxiety, which ultimately caused her to quit her job.
"I got this tattoo as a promise to myself that I would never willingly end my sentence," she wrote. "I got it as a reminder to take this summer as a pause and then to keep going strong next year."
"I also got this this tattoo to open up conversations between myself and other humans about mental illness, because as difficult as mental illness is, what's more difficult is feeling stigmatized," Parrie continued. "Or like you failed. Or like people are feeling sorry for you. There's no question that the stigma surrounding mental illness inhibits struggling humans from finding the help that they need, and I find this absolutely heartbreaking because I know I am not alone when I say that depression destroyed my GPA, my relationships with my friends, my involvement on campus, and much, much more."
2. This too shall pass tattoo
Many use the old phrase "this too shall pass" to get through difficult times, and some go a step further by getting "this too shall pass" tattoos on their bodies, as life is a series of ups and downs.
3. Moving beyond self harm
Suicide remains a major problem in the United States. Late last year, a Centers for Disease Control and Prevention report found a 2.4 percent spike in suicides, which was highest suicide rate in more than 25 years. Some who have attempted suicide, and survived, get tattoos to show their journey in life is not over, and to show that they're continuing to fight their battle with mental illness: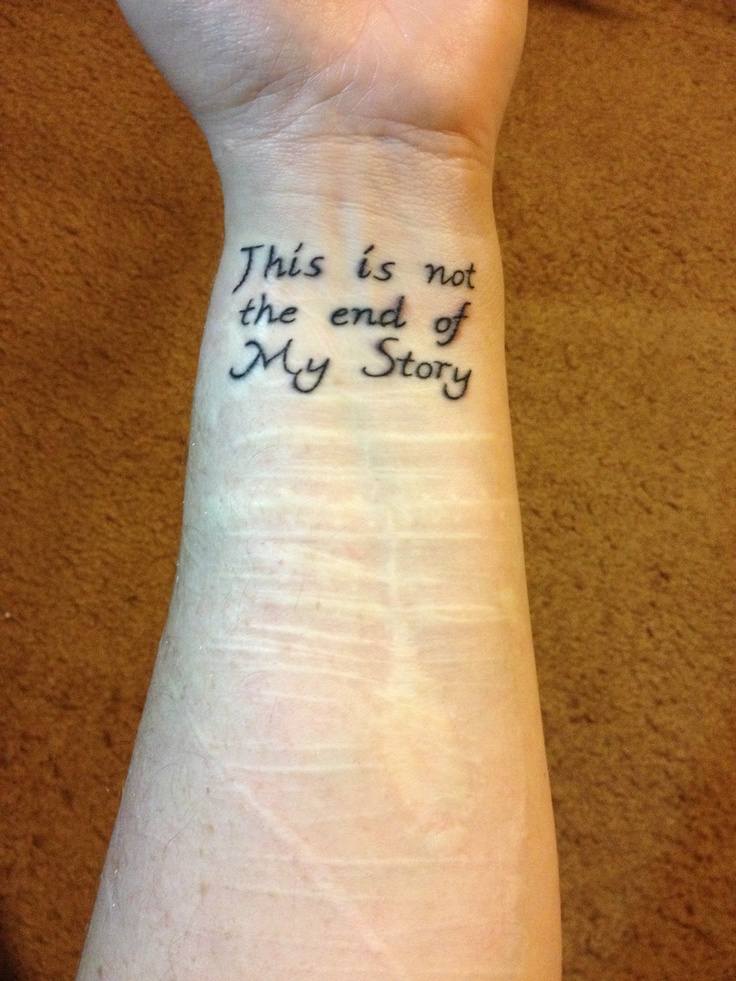 Pinterest - pinterest.com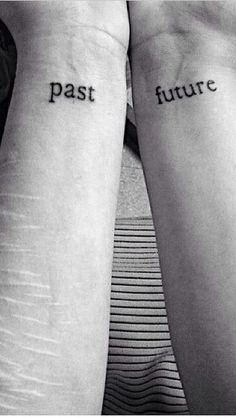 Pinterest - pinterest.com
4. EKG line and heartbeat tattoos
People get EKG line/heartbeat tattoos for many reasons. They might be in recovery from something life-threatening or they want to show they're full of fight despite having been knocked down by life. The message is that your blood is flowing and you're still here no matter what struggles you've endured in the past.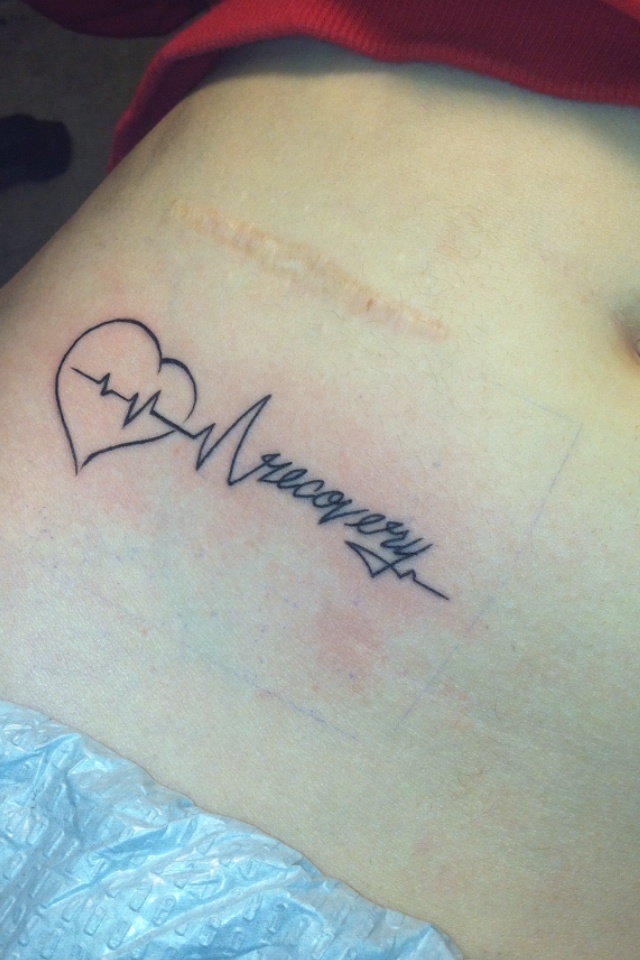 Pinterest - pinterest.com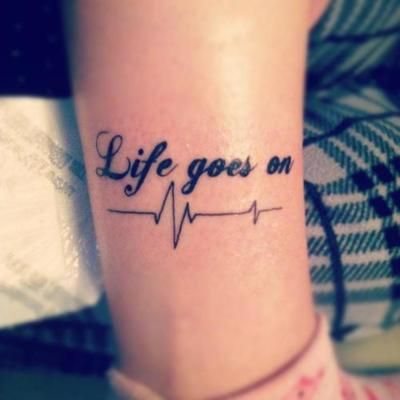 Pinterest - pinterest.com
5. "I'm fine" tattoo
Twenty-year-old Bekah Miles recently made headlines for getting a tattoo to highlight her issues with depression.
The tattoo "I'm fine" is significant because it makes a powerful point that some people internalize their struggles, and no one else can ever really know how bad the fight is.
"When everyone else sees it, they see 'I'm fine,' but from my viewpoint, it reads 'save me,'" Miles wrote on Facebook. "To me, it means that others see this person that seems okay, but, in reality, is not okay at all. It reminds me that people who may appear happy, may be at battle with themselves.
"This is one of the most difficult things to open up about because it's extremely hard for me to feel vulnerable…but this needs to be talked about," she wrote. "Mental illness is serious, but so shamed in our society. We care so much for our physical health, but hardly a thing about our mental state. And that is seriously messed up. Mental illness is not a choice and will likely hit everyone at some point in their life. If it's such a huge issue, why aren't we having this conversation about it?"
Miles added that she got "I'm fine" tattooed on her because tattoos are great conversation starters and this is a good way to broach the subject of mental health.
"This forces me to talk about my own struggle, and why the awareness of it is important," she wrote. "You'd be surprised by how many people YOU know that struggle with depression, anxiety, or other mental illness. I may only be one person, but one can save another...and that's all I could really ask for."
If you or someone close to you needs emotional help, you can contact the National Suicide Prevention Lifeline at 1 (800) 273-8255.
Share your opinion
Do you think our culture has become more accepting of mental illness?