Photographer's Brave Self-Portraits Expose Reality of Life Inside a Mental Hospital
September 6th 2015
By:
In her powerful self-portrait collection titled "UCP-UMCG," named after the psychiatric unit where she remains hospitalized today, photographer Laura Hospes shows the world what life is really like when you struggle with depression inside a mental institution.
She's a photographer and student, and like many other people in the world, she uses social media. She also openly struggles with her mental health and has explained her work to many publications, including Bustle, Refinery29, and NextShark. ATTN: reached Hospes via email to ask her more about her striking photos and the story she hopes to share, as she continues to battle depression and suicidal thoughts. Here are her words:
"My name is Laura Hospes, 21 years old and I live in Groningen, Netherlands. I study photography at the Photoacademy in Amsterdam. Until a couple of months ago, I had a dream and that was to make exhibitions and photobooks with the self-portraits I made. That dream is cruelly pushed far away from me when I ended up in hospital after a suicide attempt. No, I'm not proud about this, but it made me like who I am today and I want to show that real part of me.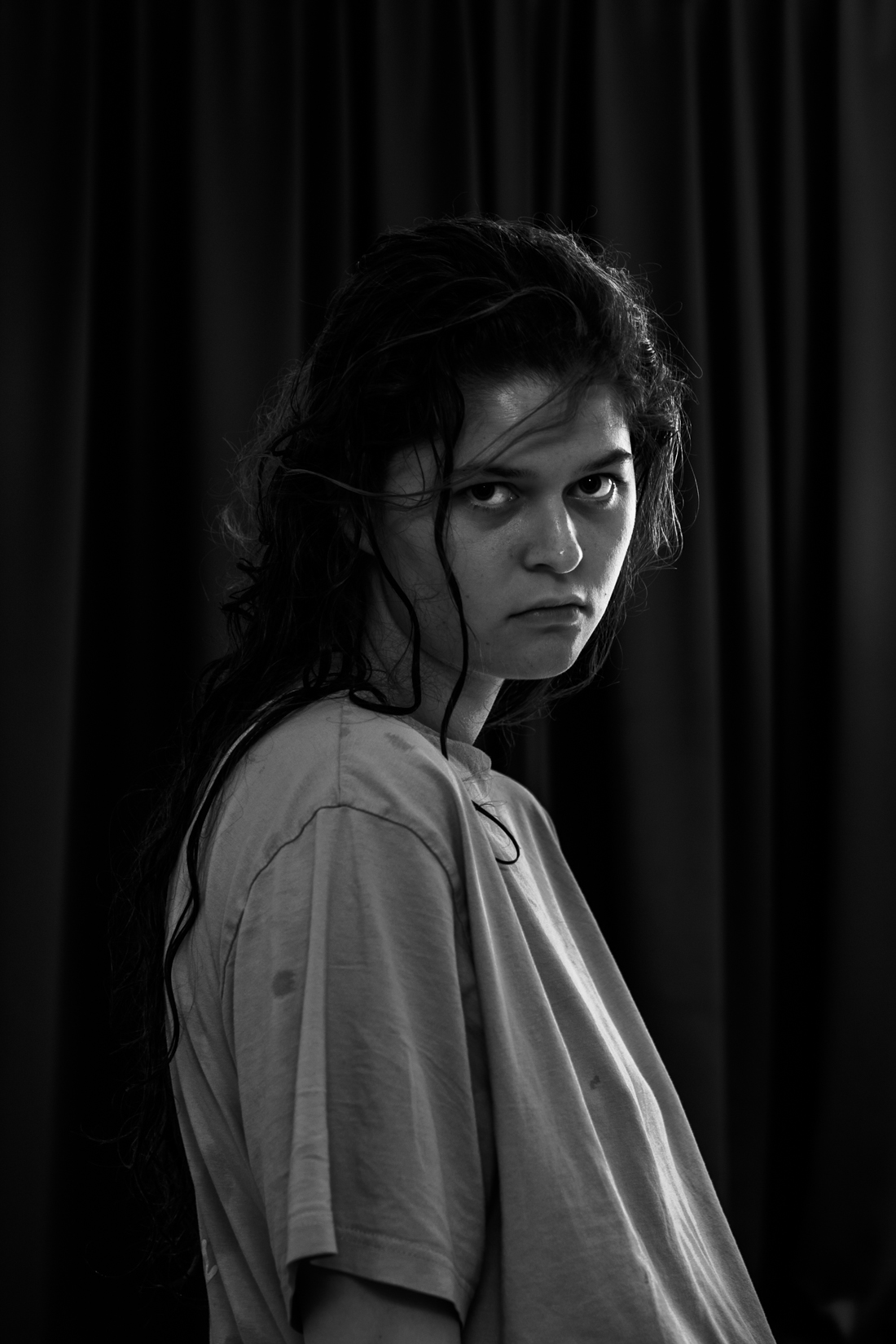 Laura Hospes - laurahospes.com
"Hospitalized, I forced myself to go on making self-portraits. I just felt the need to 'survive' the horrible time. While photographing I discovered it felt as such a relieve. I was able to cry, to be angry, to be terrified and everything around that feelings which I was unable to show in real life. By sharing the photos, family and friends could see how I felt. Of course it was very difficult to see me having a hard time, but at least they knew how I felt. I was able to be myself and felt less lonely because of that.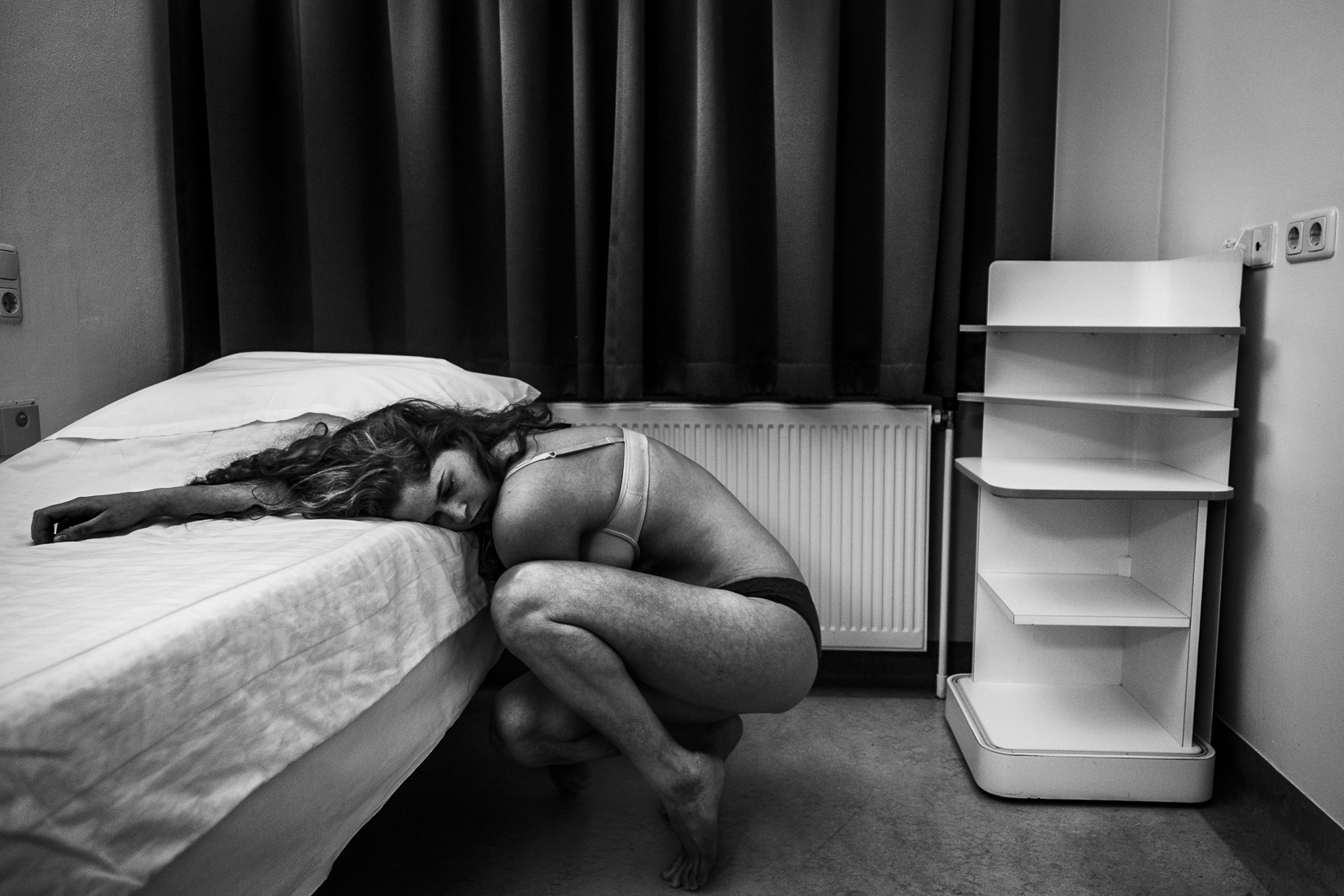 Laura Hospes - laurahospes.com
"Right now I am still in hospital. I may sleep in my own bed, but I have to show up every day. I need a rhythm to start the day with, because I still not come out of my bed when my day schedule is not tied enough.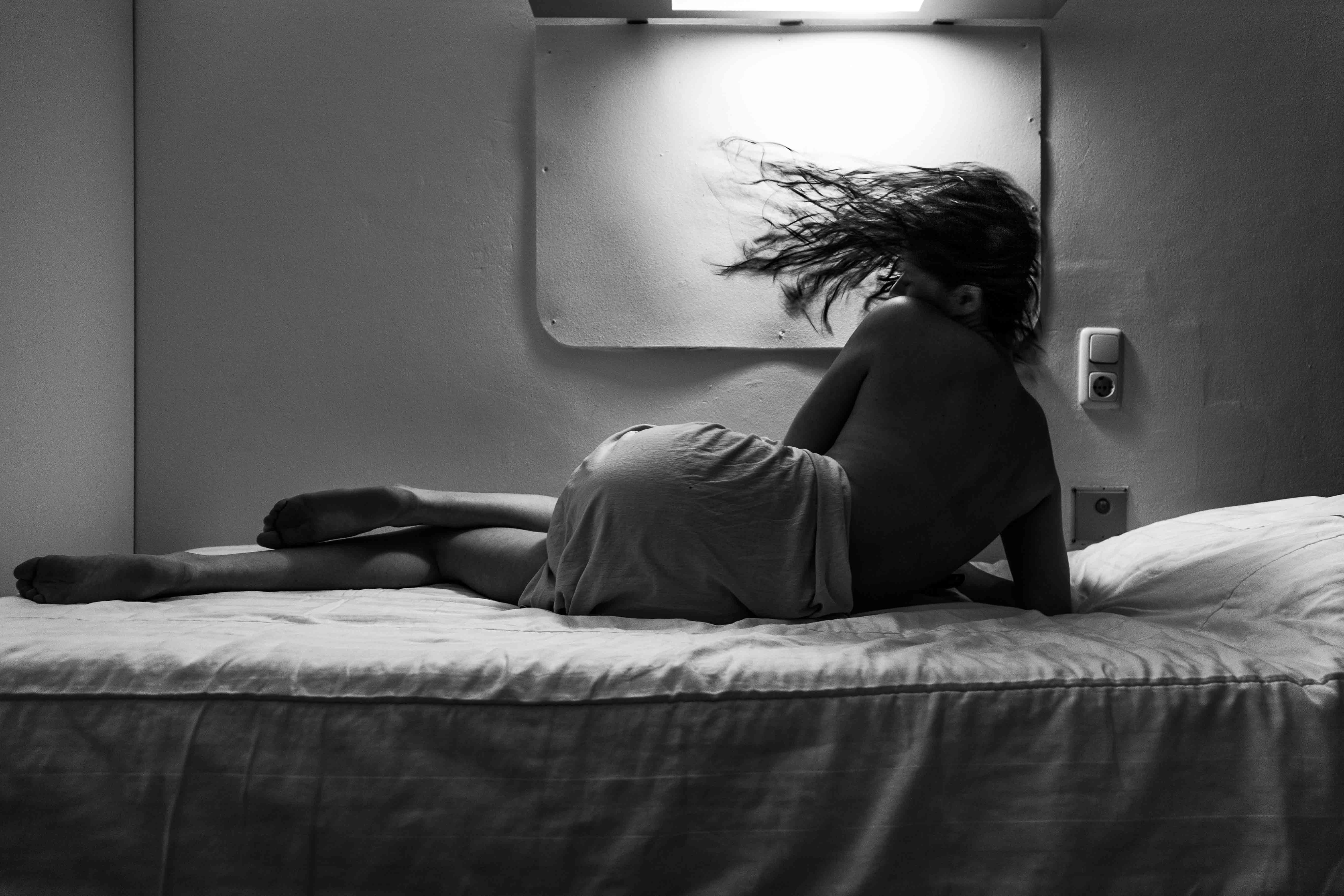 Laura Hospes - laurahospes.com
"The series is called UCP-UMCG, after the psychiatric unit I stay. My project resulted in a very extensive selection of photos about a girl, me, who is on the verge of death. The emotions that I experienced in hospitalization were very overwhelming and intense and I hope you can see and feel that in my photos. In first place I made this project only for myself and my need to express myself. But after sharing them I discovered I also feel a little rebellion about the fact that many people show only the perfect things in their life on Facebook or other social media. I want to show that difficult stories are also "allowed" and inspire people to do so. I hope they also gaine [sic] love and support back and feel less lonely again.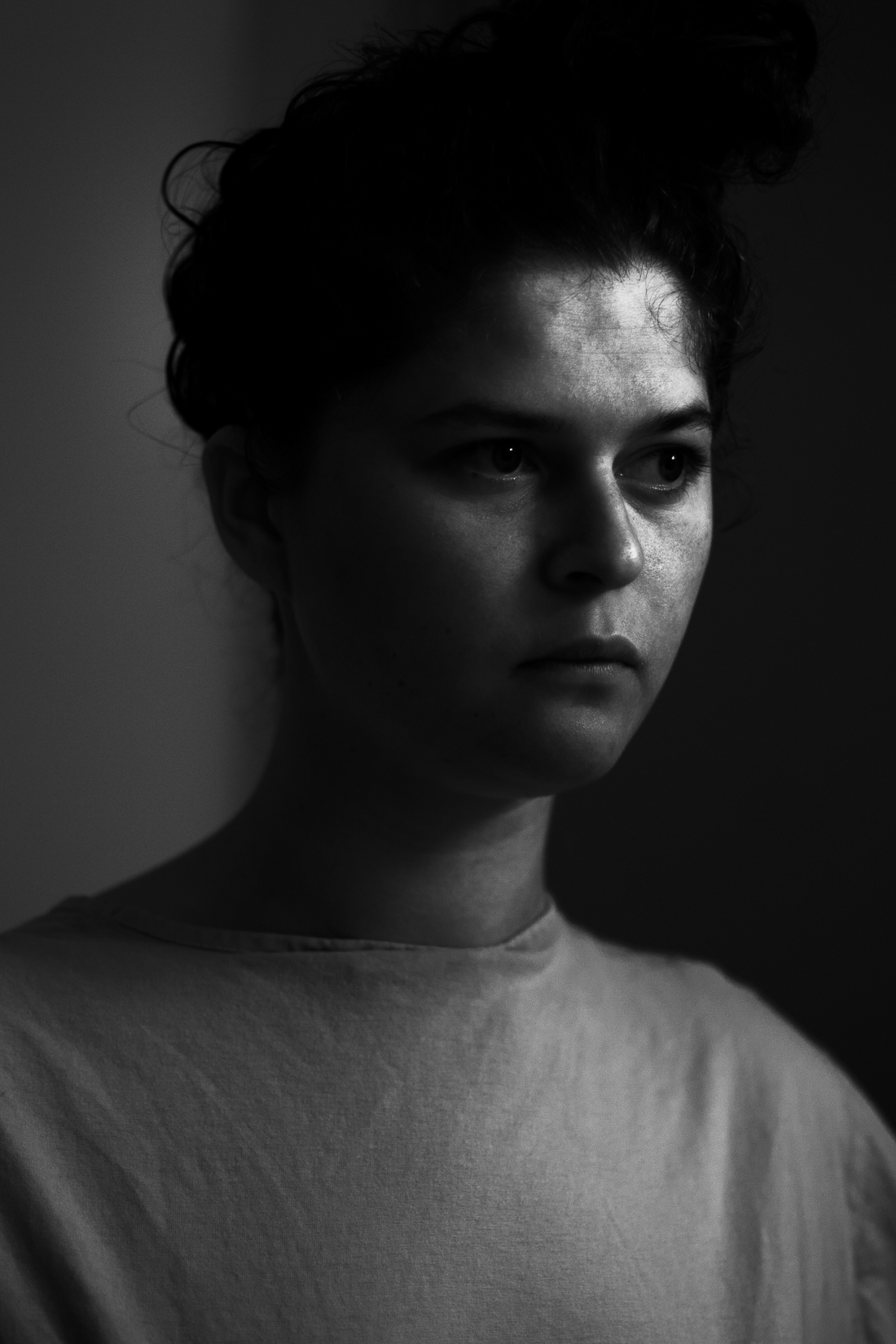 Laura Hospes - laurahospes.com
"The last thing I want to tell is that I am not crazy. Nobody who ends up in hospital is crazy. It can overcome everybody and it feels terrible to slowly lose control of your behaviour. Think of that and think of the people around you who are not able to contact you, because of their mental problems. They don't choose to be in this situation and do not choose to be unable to have much contact with the people around them. Send them love and let them know you think about them. That is the most thankful message a hospitalized person can receive.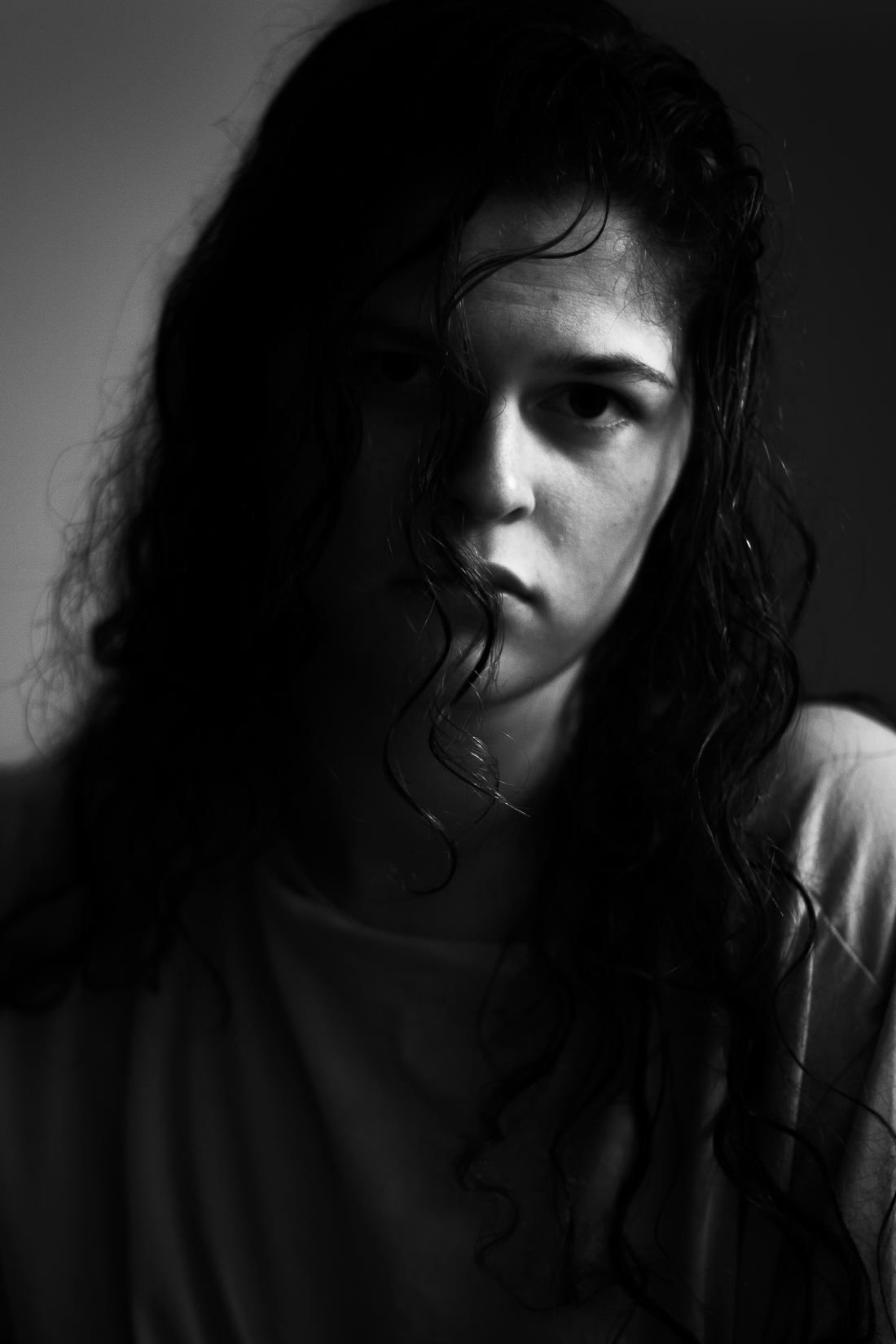 Laura Hospes - laurahospes.com
"I started photography at my 16th. The idea of buying a semi professional camera came from my cousin, who had such a camera. I saw the photos she made and it was just like magic for me. Those photo were so beautiful, I had to try that, too. That's where it started.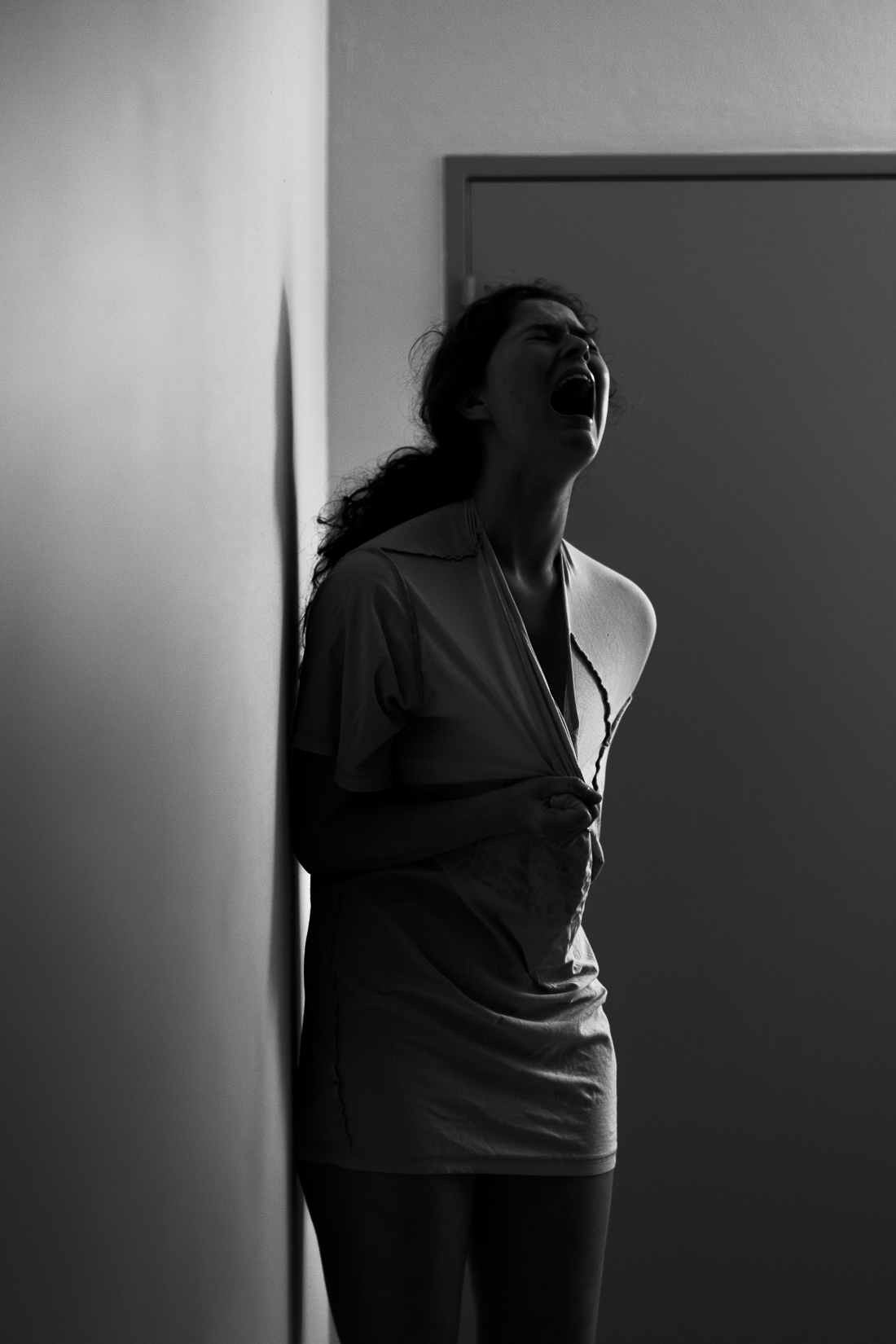 Laura Hospes - laurahospes.com
"At my 17th I experienced my first mental issues. I was diagnosed with an eating disorder shortly after that. From that time I followed an intense therapy, had good times and bad times, moved to a new city for a fresh start and the mental problems started again. Slowly my mental health started to look like my mental health as it is today; depressed.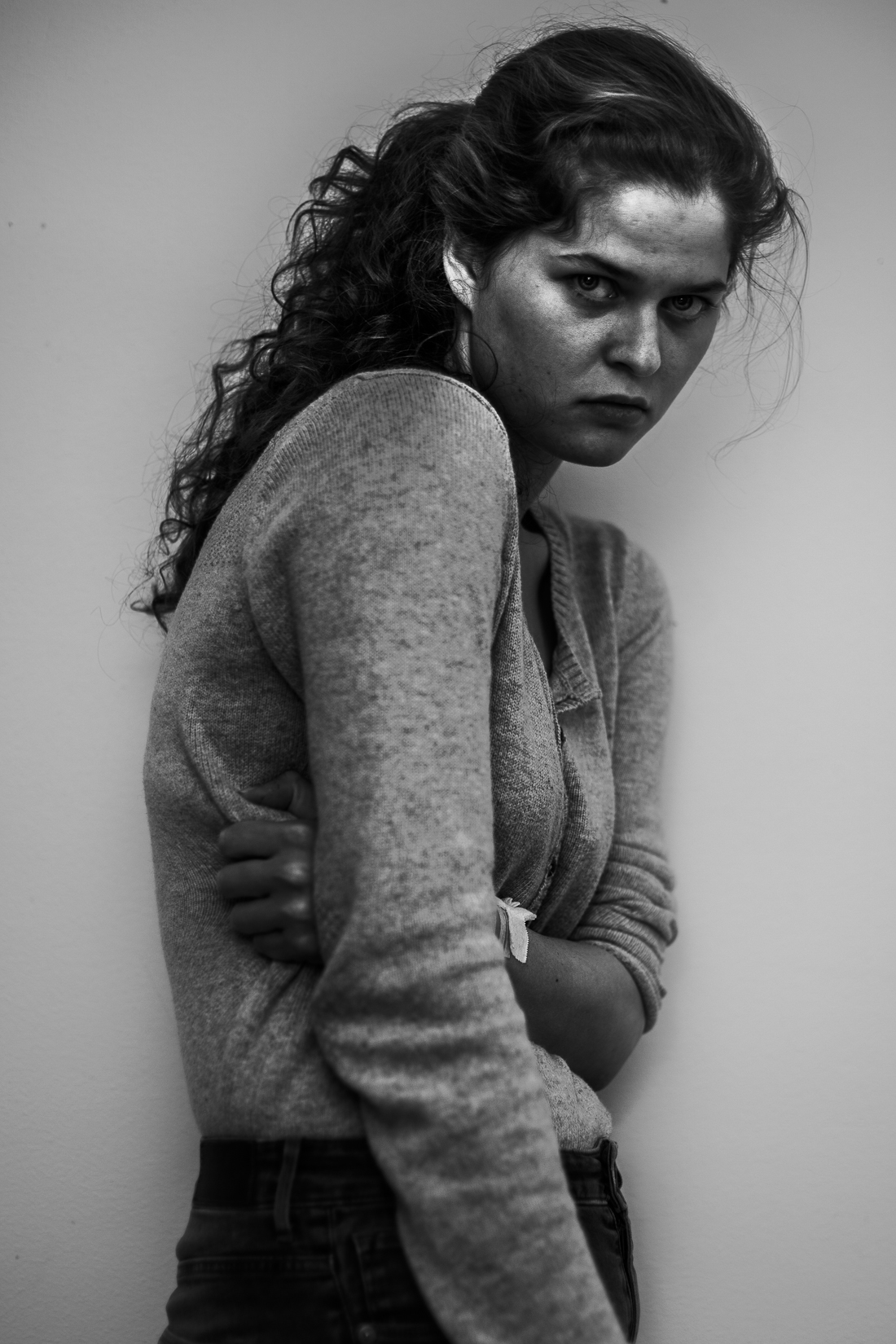 Laura Hospes - laurahospes.com
"I had never, never expected that my work would reach so many people and would cause so much discussion about mental health. I think it is a good thing that people talk about it, to decrease the taboo. But, to be honest, it is quite overwhelming to receive so much messages from over the whole world.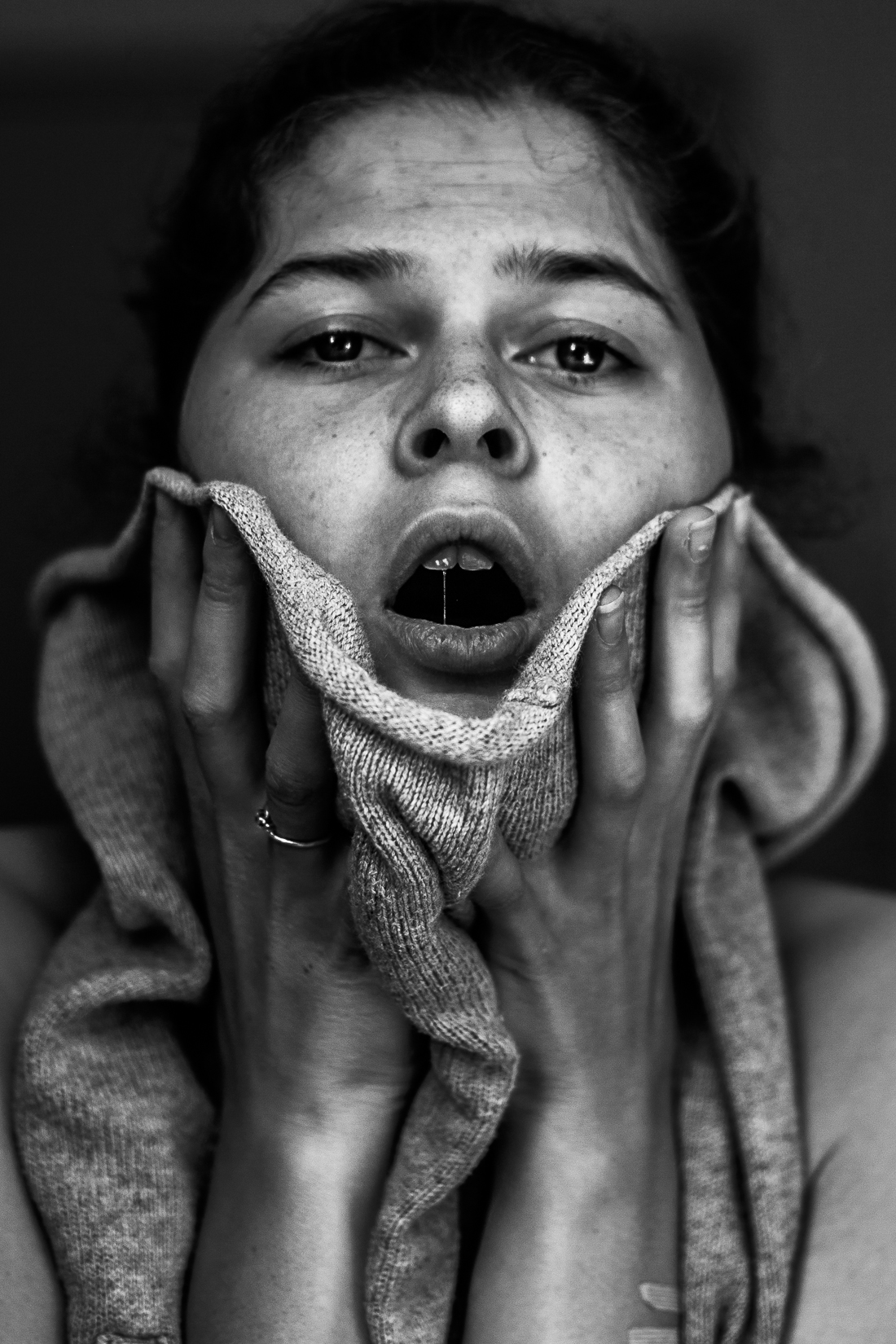 Laura Hospes - laurahospes.com
"I'm not sure what my future will bring me, if there will be a future for me. I'm still depressed and suicidal and I really try to control myself, but it's really hard to see a future. Still, I have one dream and that is to make personal exhibitions and photo books with my self-portraits. That's were I go for now, but I have no idea how it will develop by years.

Laura"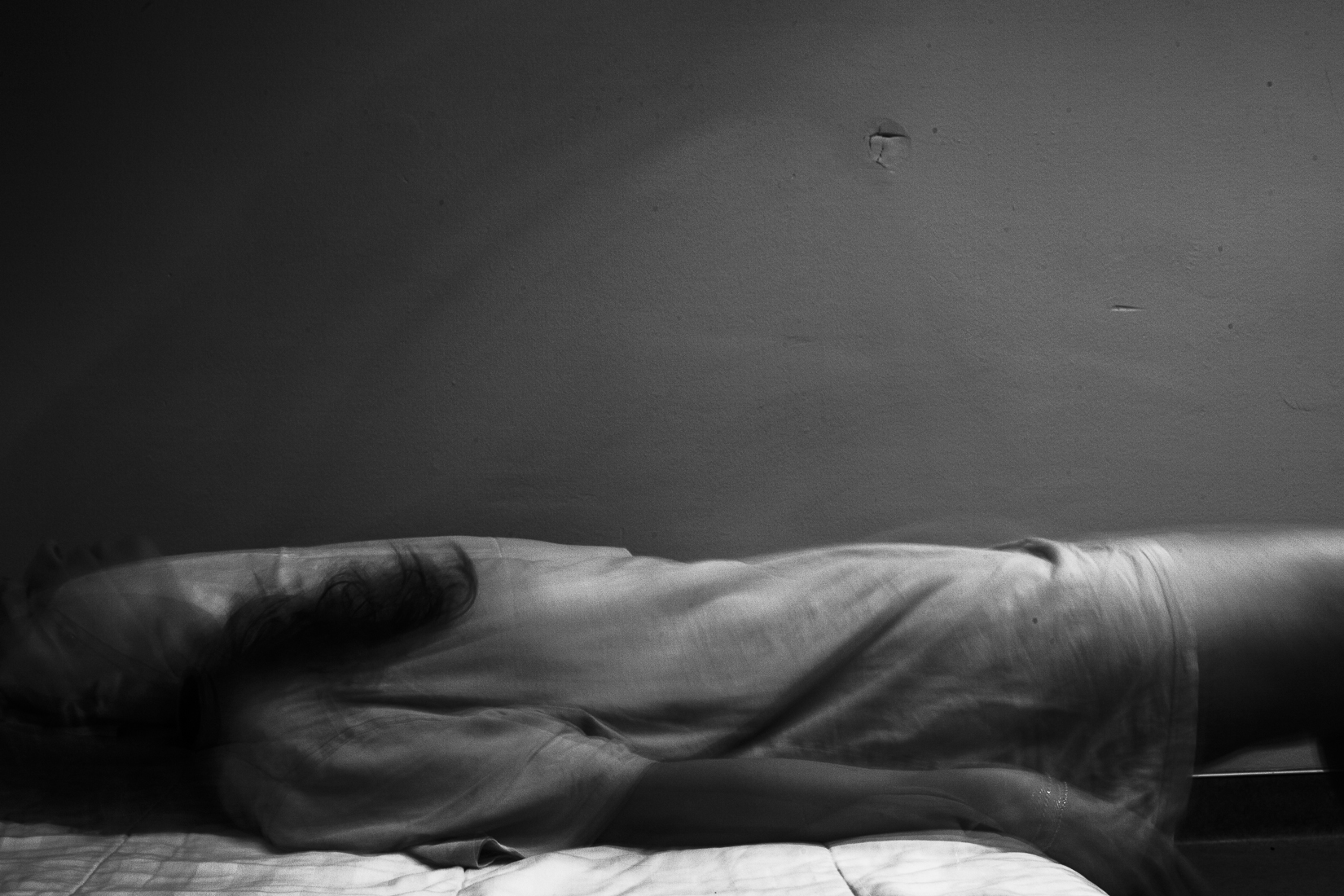 Laura Hospes - laurahospes.com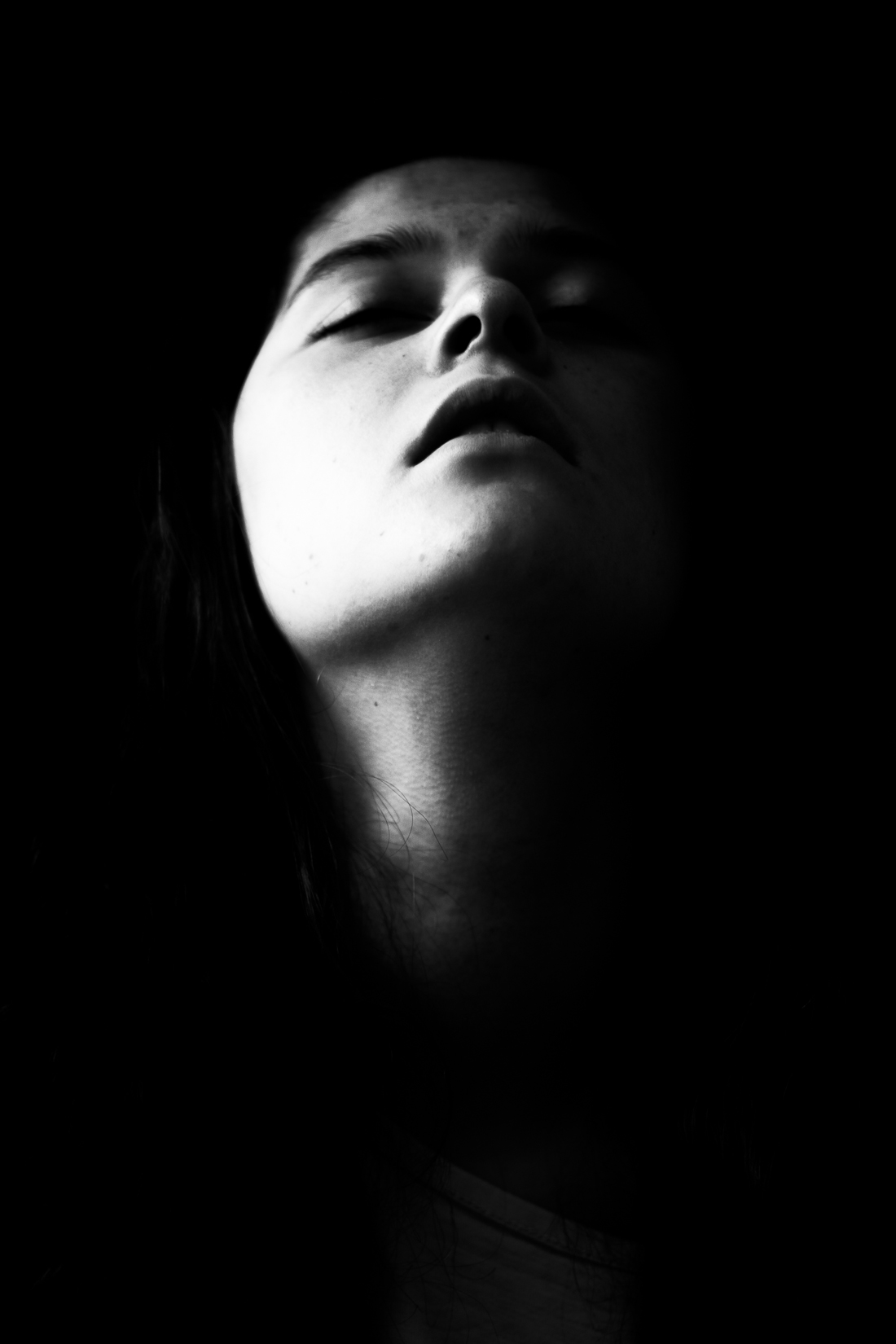 Laura Hospes - laurahospes.com
Laura Hospes - laurahospes.com
To learn more about Lauren Hospes and her photography, check out her website.
Share your opinion
Has someone close to you been diagnosed with mental illness?