Study: Young People Are Smoking Less Tobacco, More Marijuana
September 4th 2015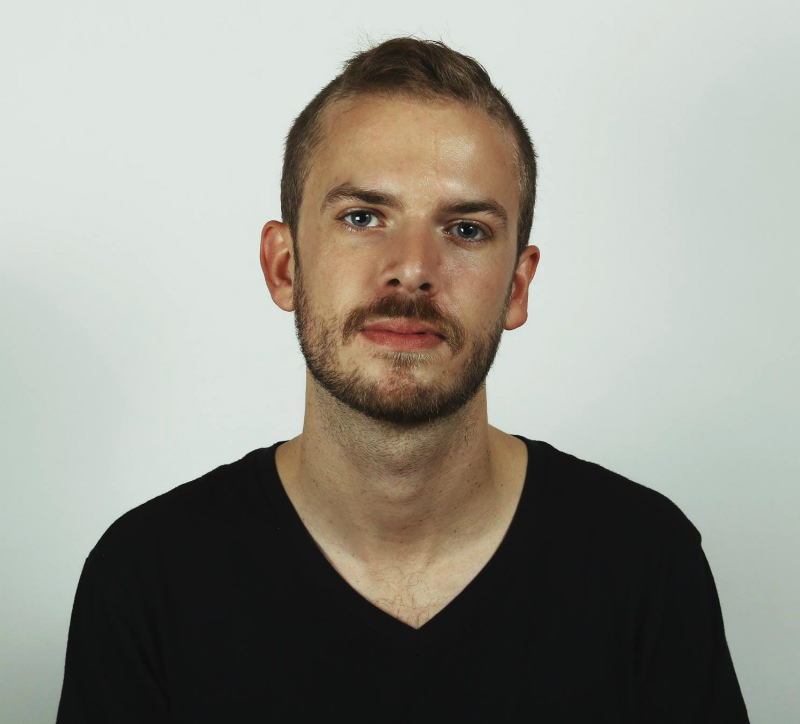 By:
A new study from the University of Michigan found that fewer young people are smoking cigarettes and more are smoking marijuana. It's the first time that studies have found marijuana to be more prevalent than cigarettes among college students.
Dadviz illustrated the steep decline in cigarette use among young people reported by the Michigan study: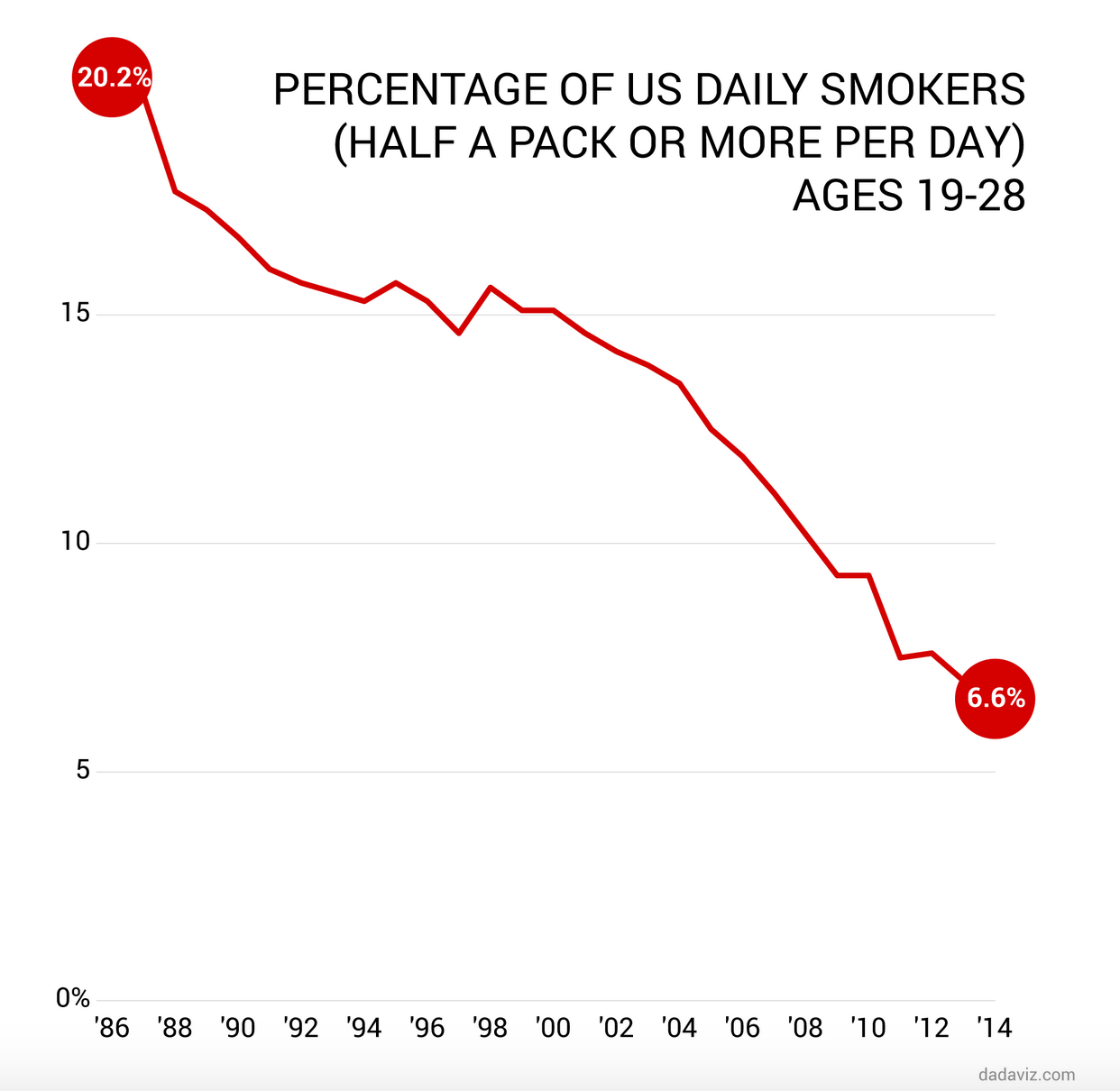 dadaviz.com - dadaviz.com
Fewer people overall believe that using marijuana is a dangerous activity, the study points out, and this is likely the reason that more students feel comfortable using the substance. On the other hand, more young people are being educated on the negative effects of smoking cigarettes, which is probably why they're not smoking as much. Marijuana-related deaths are pretty much zero every year, unless you count the very rare accidental deaths that have occurred while someone happened to be high, but there are no conclusive reports of people dying strictly from ingesting too much marijuana. Tobacco, however, is known for killing about 480,000 people annually.
"It's clear that for the past seven or eight years there has been an increase in marijuana use among the nation's college students," Lloyd Johnston, the principal investigator of the study, said in a statement. "And this largely parallels an increase we have been seeing among high school seniors."
The study looked at data from colleges around the country and found that 5.7 percent of students reported smoking marijuana every day or almost every day. In contrast, only 5 percent of respondents reporting smoking cigarettes daily. This is a sharp decrease in cigarette smoking, since about 19 percent of college students reported smoking cigarettes daily in 1999.
The study also found that 63 percent of college students reported drinking alcohol at least once in the past 30 days in 2014, which is slightly lower than the 67 percent who reported drinking in that time period in 2000. Reports of binge drinking, which is considered drinking five drinks in a row on one night in the past two weeks, went down from 44 percent to 35 percent between 1980 and 2014.
Share your opinion
Do your friends smoke cigarettes?