Gender Pay Gap in Hollywood Revealed in New Chart
September 8th 2015
By:
From Jennifer Lawrence to Kristen Stewart, Hollywood's leading ladies are producing global box office cash, but they are not always earning equal pay compared to men starring in hit films.
The visual data news company Dadaviz used figures from Forbes' 2015 highest-paid actresses list to show that in the chart below. They compared the highest-paid actors' incomes to the highest-paid actresses' incomes, and the results were surprising.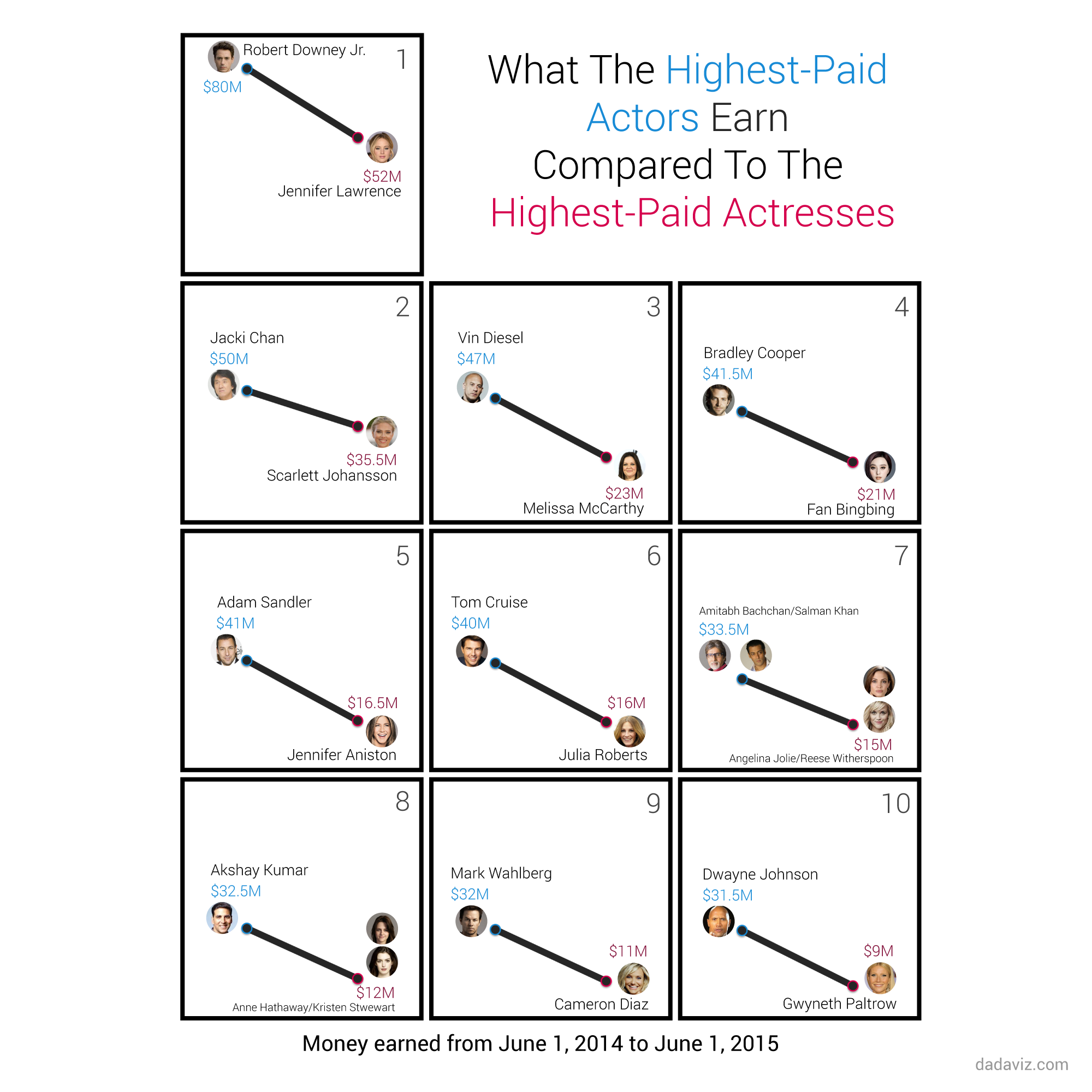 Dadaviz - dadaviz.com
Hollywood's gender wage gap problem.
In her acceptance speech at the Academy Awards in February of 2015, Oscar-winning actress Patricia Arquette spoke out about pay inequality and equal rights for women.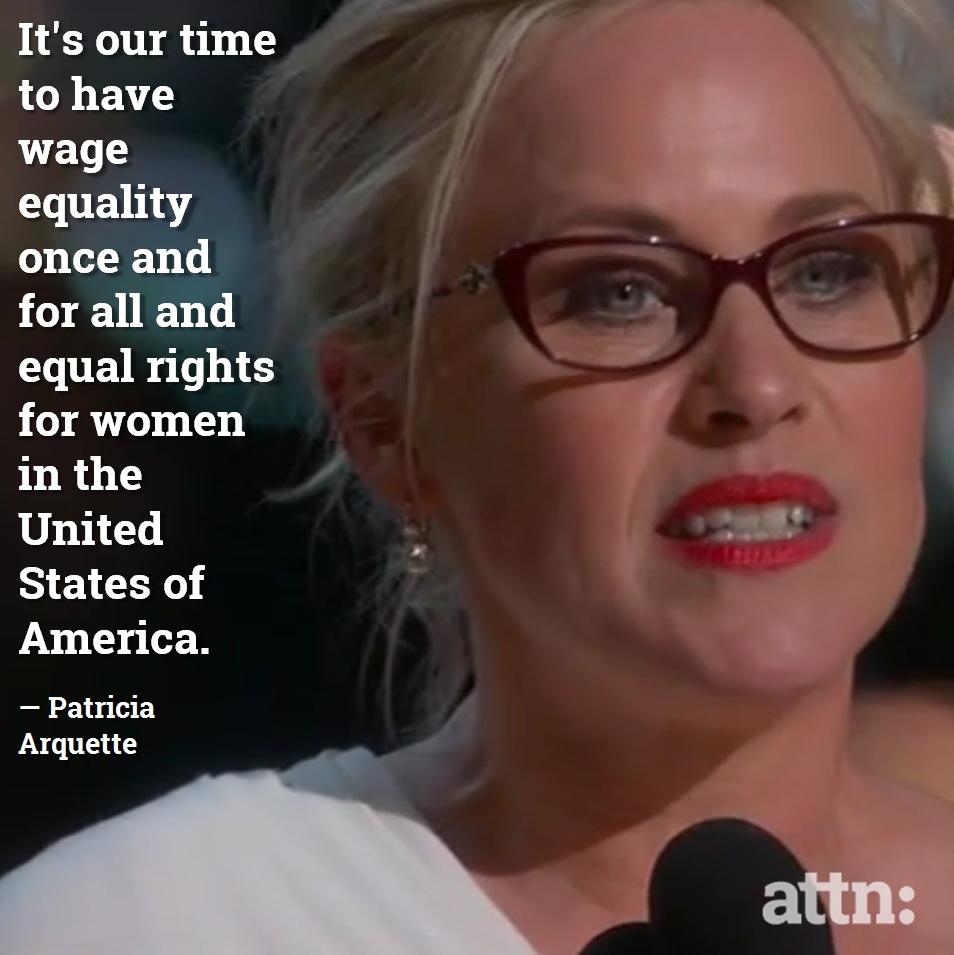 - facebook.com
Arquette's statement followed the infamous Sony hack—which was tied to the release of the movie "The Interview," a satire of North Korea—which exposed Hollywood's gender pay gap. That's when other actresses started to fight back.
Charlize Theron and the Sony hack.
The Guardians of Peace, hackers who were confirmed by the FBI to be backed by the North Korean government, shut down the premiere of "The Interview," caused a $15 million loss for Sony, and inadvertently brought attention to Hollywood's gender pay gap.
According to the New York Post, the leaked Sony emails had quite an impact. The revealed pay gap motivated actress Charlize Theron to ask for, and receive, an increase of $10 million for her work in "The Huntsman," putting her on par with co-star Chris Hemsworth.
Email correspondence between Sony executives also revealed that Jennifer Lawrence and Amy Adams each received only seven percent of the profits of "American Hustle," while their male costars each received nine percent. Journalists also noted that of the 17 Sony employees making over $1 million, only one was a woman.
Before the Sony hacks, a recent study published in the Journal of Management Inquiry revealed that average earnings for women in Hollywood began to decline at age 34, while men did not experience a similar decline in annual earnings until age 51.
Golden Globe Awards hosts Tina Fey and Amy Poehler remarked on the dearth of opportunities for older women in Hollywood in their opening monologue. In reference to "Boyhood," Poehler said, "'Boyhood' proves there are still great roles for women over 40, as long as you get hired when you're under 40."
Comedian Amy Schumer has also joked how women in Hollywood are treated at a certain age in her skit "The Last Fuckable Day."
It's not just Hollywood.
Hollywood's gender pay gap may be society's most visible one, because these women are in the spotlight. However, many other industries have this problem. For example, male cooks make almost $50 a week more than their female counterparts, and male CEOs make $455 more per week than female CEOs.
On average, women make only $0.78 to every dollar that men make, according to the National Women's Law Center.
Share your opinion
Do you believe in equal pay for equal work?