3 NFL Scandals You Missed While the Media Obsessed Over Tom Brady
September 12th 2015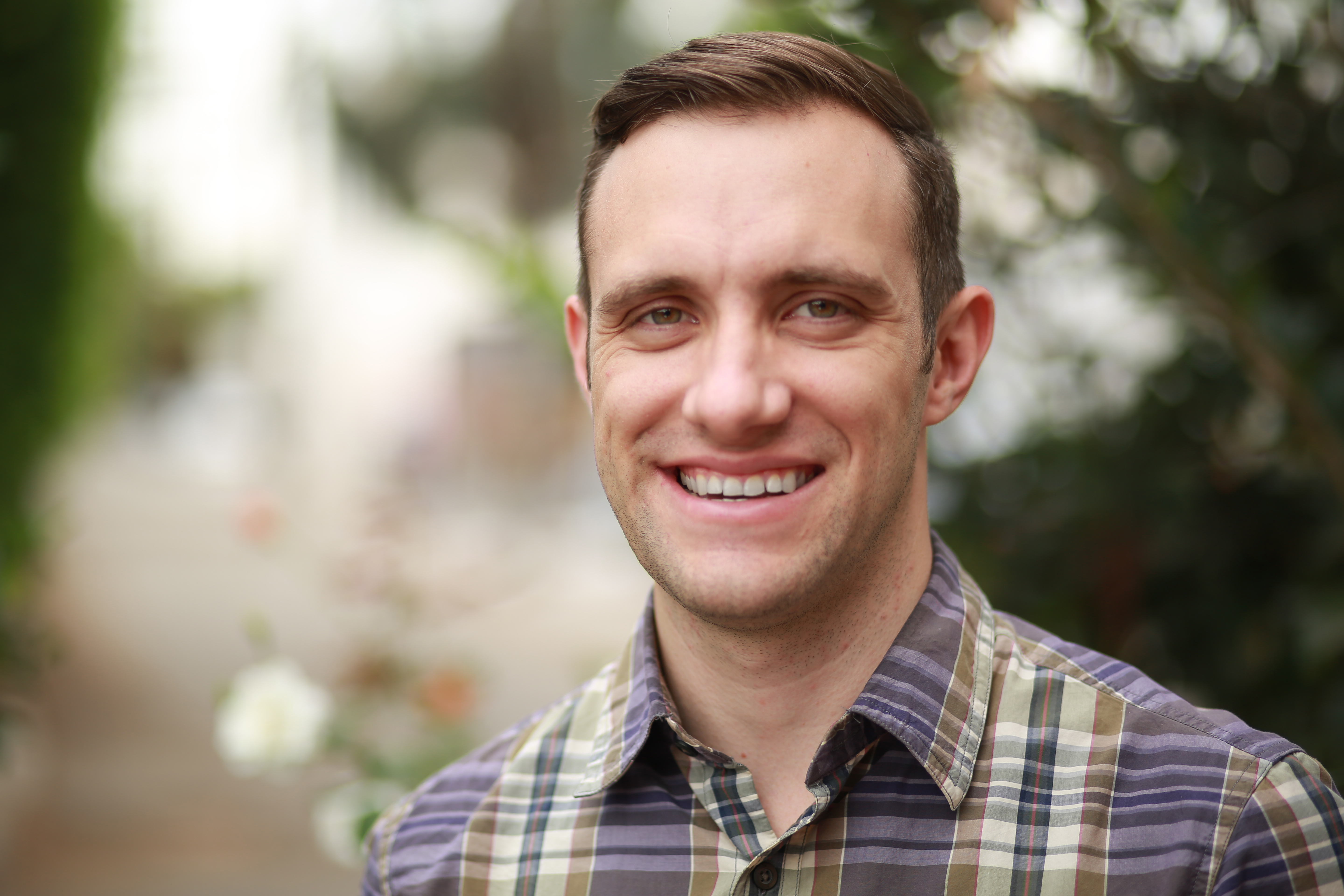 By:
Deflategate was the most high-profile NFL scandal this offseason. The controversy, which centered on Tom Brady, the New England Patriots, and whether or not footballs were tampered with prior to last year's playoff game between the Patriots and the Indianapolis Colts, took attention away from three far more disturbing incidents in the NFL.
And they all involved allegations of violence against women.
1. Greg Hardy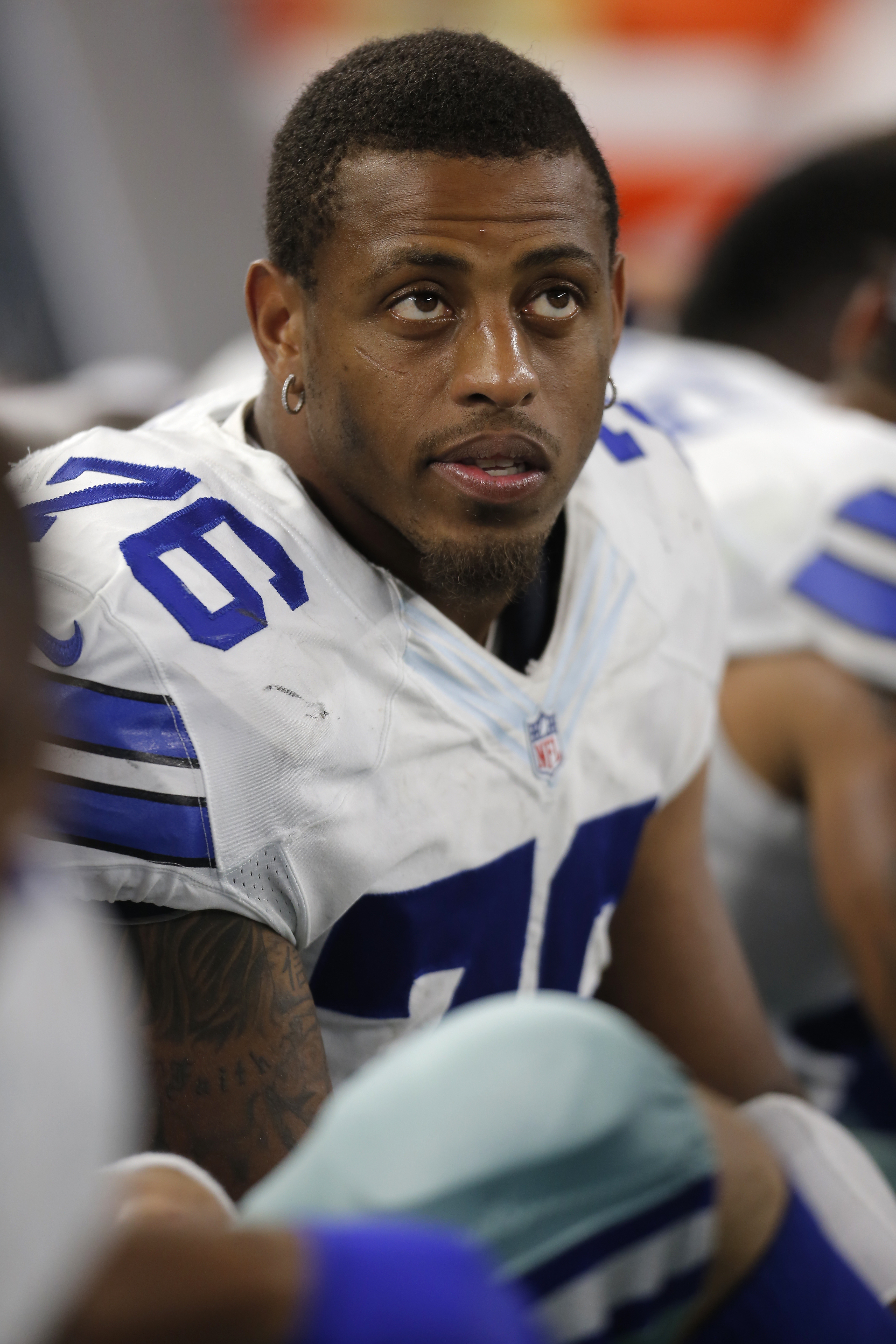 AP Photo/Brandon Wade
This past offseason, the Dallas Cowboys signed defensive end Greg Hardy. Hardy, who previously played for the Carolina Panthers, was accused in May 2014 of beating and threatening to shoot his girlfriend, Nicole Holder. In the first trial, Holder initially testified that Hardy "backhanded her, threw her around, grabbed a necklace he'd given her off her neck and tried to flush it down toilet," according to the Charlotte Observer's Joe Person, who was in court that day.
"I was so scared, I wanted to die," Holder further testified, according to multiple reports. "When he loosened his grip slightly, I said, 'Just do it. Kill me.'"
Hardy was found guilty by a judge, but a successful appeal earned him a jury trial. Before that jury trial began, however, the alleged victim, Holder, stopped communicating with prosecutors. Because Holder would not testify, the charges were dropped this past February. (It was also reported by the Charlotte Observer that Hardy and Holder reached a civil settlement.)
The Cowboys signed Hardy a month later, and the reaction in Dallas was not good.
"Hardy's jersey is being sold at the Cowboys online pro shop now. You could get one for your sister or daughter, and then explain to her that 'Hardy beat up women, but we're cheering him now because he's really good on gameday, and gameday is all that really matters to me,'" said Dallas television sports anchor Dale Hansen.
Even the mayor of Dallas, Mike Rawlings, weighed in, calling the Hardy signing "a shot in the gut." Rawlings, who said he "loves [the Cowboy] to death," admitted to DallasNews.com that "at some point, being a sports fan gets trumped by being a father, a husband, wanting to do what's right for women. So this is not a good thing by me."
2. Ray McDonald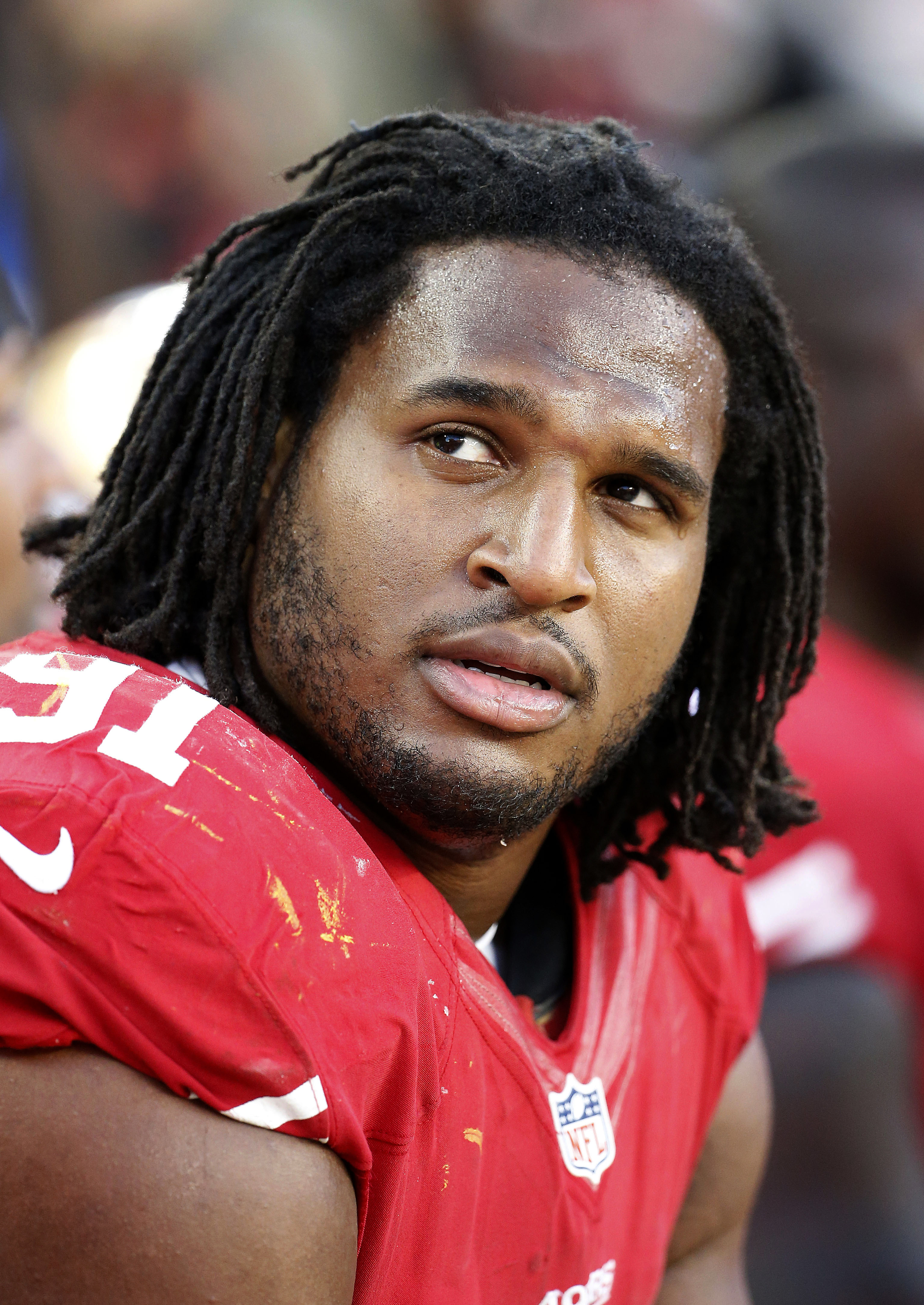 AP Photo/Tony Avelar
The Ray McDonald affair this summer was a comedy of errors that left a taint on the Chicago Bears franchise and its new executive team.
In 2014, McDonald, then a San Francisco 49ers defensive end, was twice investigated for violence against women, but was never charged. He played the first 14 games of the season, but the 49ers cut ties with McDonald following the announcement of the second investigation, citing the player's "pattern of poor decision making."
These issues did not stop the Chicago Bears from signing McDonald this past offseason. As with the Hardy situation in Dallas, many questioned why the Bears would want to get involved with McDonald. In response, Bears chairman George McCaskey made a rare public media tour to defend the move, explaining that McDonald won him over in a meeting between McCaskey, McDonald, and Bears general manager Ryan Pace.
"I was impressed with how sincere he was and how motivated he is," McCaskey said to a group of reporters in March, the Chicago Tribune reported. "He understands, I think, that he could have well been facing the end of his football career. And he loves football. And he wants that career to continue. So I was impressed with his motivation.
McCaskey also provided a much-derided explanation for why the team did not talk to McDonald's accuser as part of their background check of the player.
"An alleged victim, I think — much like anybody else who has a bias in this situation — there's a certain amount of discounting in what they have to say," McCaskey said, adding that he also did not want to interfere with a criminal investigation. The Bears did, however, speak with McDonald's mother, former coaches, and former teammates, all of whom believed McDonald deserved a second chance.
But just two months later, McDonald was arrested yet again in San Jose, California and charged with misdemeanor domestic violence and child endangerment after Santa Clara police were told that he assaulted a woman who was holding a baby. The Bears immediately cut McDonald, but the team was left looking terrible, having defended McDonald just 62 days earlier.
"What more could I have done?" McCaskey said he asked himself after learning McDonald was once again arrested. "Is there somebody else we could have consulted with? Should I have taken more time to make a decision? I don't know. We thought we had a good structure, a good support system. We thought we had safeguards in place in case something like this happened."
Critics pointed out that the Bears' lack of interest in hearing the accuser's side of the story shows that the team clearly failed to show due diligence in its vetting of McDonald.
3. Frank Clark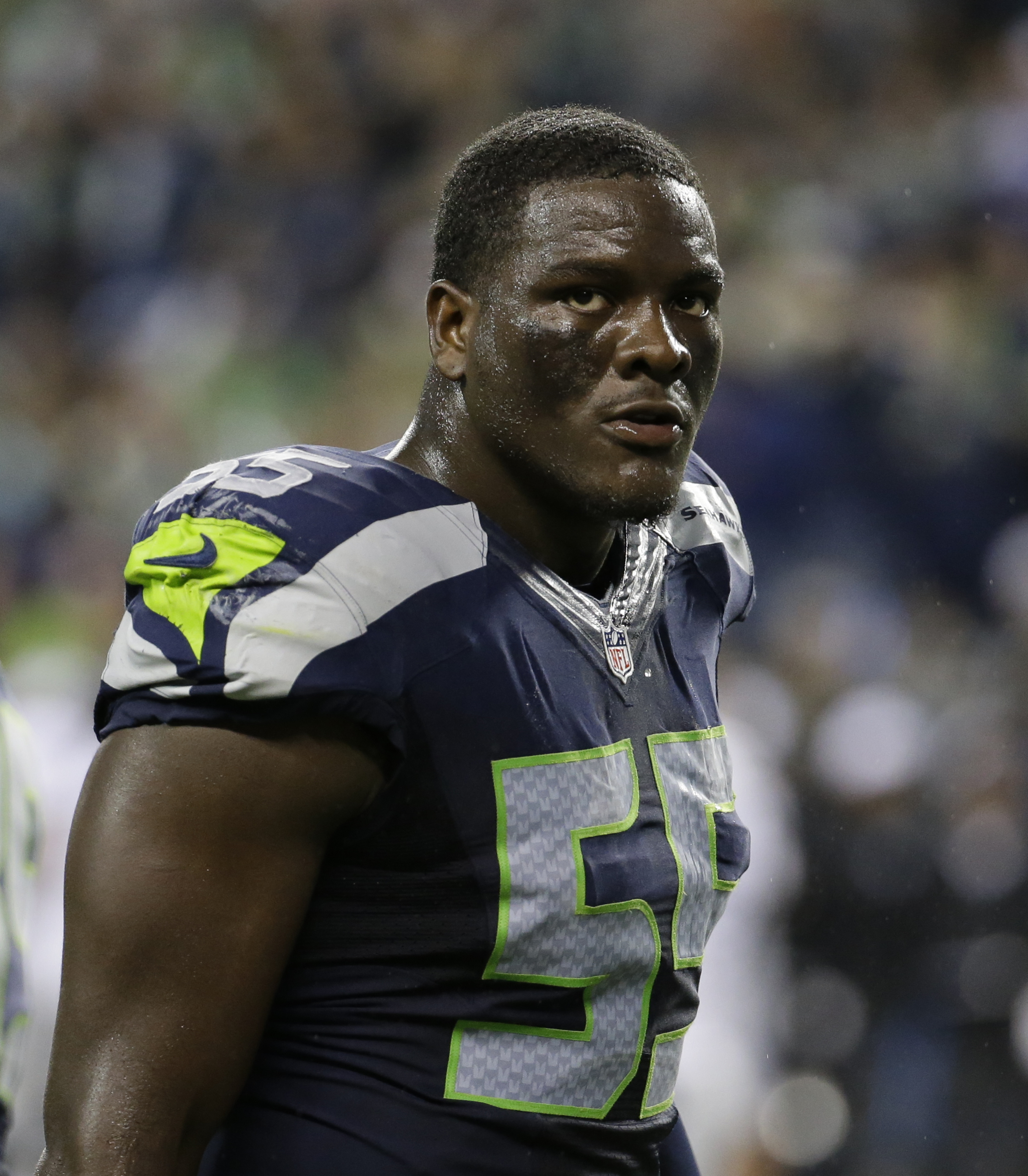 AP Photo/Elaine Thompson
Frank Clark was booted from the University of Michigan's football team last year after he was accused of beating up his then-girlfriend, Diamond Hurt, in a hotel room last November. While he was initially charged with first-degree misdemeanor domestic violence and assault, the charges were downgraded to fourth-degree persistent disorderly conduct as part of a plea bargain.
This history did not stop the Seattle Seahawks from drafting Clark this year. The team has said that they "absolutely" would not have drafted him if they thought Clark had assaulted Hurt.
"In my opinion, if you strike a woman, you're off our board. I'm sorry, there's just no two ways about it," the Seahawks general manager told ESPN Radio in Seattle. The Seahawks have said that they conducted an investigation of the incident and concluded that Clark did not strike Hurt, but the Seattle Times reports that the Seahawks, like the Bears with McDonald, did not talk to anyone who witnessed the event other than Clark.
So what happened the night that Clark was accused of striking Hurt? A series of reports from the Seattle Times paint a dark picture of the incident. Witnesses who say they were in the room next door overheard an altercation going on and rushed to the scene, as the Seattle Times reported:
Two women say they found the girlfriend of Seahawks draft pick Frank Clark sprawled half-naked on her hotel-room floor and barely moving the night of his arrest on charges of domestic violence and assault.

Lis Babson, 44, and Kristie Colie, 43, who were in the room next door with their young daughters at a Sandusky, Ohio, hotel and waterpark resort last November, say they heard loud banging, yelling and screaming coming from Clark's room. Babson says she immediately sensed something was terribly wrong, ran outside and pounded on the door until Clark opened it.

....

Colie, who had followed Babson into the hallway, said the woman on the floor inside the room "was definitely beat up" and initially didn't move.

"She looked unconscious,'' Colie said. "She looked like she was knocked out, and then she started to move slowly.''
This story was corroborated in the initial police report in which Hurt and her brothers both stated that Hurt was punched in the face by Clark. That report also contains a statement from a hotel manager who said that Clark told her, "I will hit you like I hit her" when the manager entered the room in response to the incident, according to the Seattle Times. Photos of a bruised Hurt are included in the police report as well.
Hurt later said that Clark did not strike her. The prosecutor who handled the case talked to the Seattle Times, but would not say whether or not Clark struck Hurt.
Other than the people who were in that room that night, no one can say for sure what happened, but many have argued that, regardless of the truth, the Seahawks investigation into the incident seemed half-hearted given their failure to interview any eyewitnesses.
The Ray Rice case was just one year ago.
The NFL's policy on players accused or convicted of domestic violence was under a microscope last year after Ray Rice, then a running back for the Baltimore Ravens, was indicted on charges of domestic abuse against his then-fiancée, now-wife, Jenay Palmer, at a hotel in Atlantic City, New Jersey. The charges were later dropped, and Rice agreed to court-ordered counseling.
For the incident, Rice was initially suspended for two games. Considering the NFL has stiffer penalties for marijuana use, for example, it seemed absurd that Rice would only lose two paychecks for domestic violence. Later, when video of the incident surfaced showing Rice assaulting Palmer in an elevator, the NFL suspended Rice indefinitely. While observers agreed that Rice deserved a lengthy suspension for domestic violence, the NFL's procedure — essentially handing down two different penalties to Rice for the same incident — seemed inconsistent. Did the NFL really take domestic violence seriously or did the league feel obligated to lengthen Rice's suspension only because the video was made public? Further, the league never managed to satisfy critics who wondered why the league's investigators never saw the video until it leaked to the media.
The league's commitment to properly handling these cases is still in question, especially in light of the Rice case and these three recent incidents.
Share your opinion
Have the NFL's recent off-the-field problems impacted whether you watch games this year?