How These Women Are Changing Porn
September 26th 2015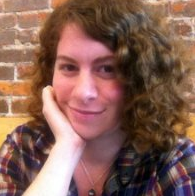 By:
The notion that women want to create porn in an empowering way that brings them pleasure in their own sex lives can sound downright revolutionary in a notoriously male-driven industry. But female-positive options are out there, and according to some estimates, one in three porn viewers are women.

The feminist porn world touts heroines and herstory (history written by women), an extensive filmography, and an annual awards ceremony. The creation of this genre took the hard work and presence of consistently vocal, sex-positive women, who went on to encourage the work of countless others. 
Meet three of the trailblazers providing pleasure and inspiration for women through years of work crafting the female sex-positive porn map.
Candida Royalle
Feminist porn pioneer Candida Royalle recently lost her battle with ovarian cancer but the strength of her convictions carries through to today's industry. Now, other female erotica directors are bearing the torch. Royalle established Femme Productions in 1984, producing films that provided a more realistic depiction of sex that catered to both the pleasure of women and couples. 
"I think it's safe to say that women are more likely to understand what other women want," Royalle says on her site. "In my opinion, women – or at least my audience – want a context. We don't just want to see two people come in to a room and start having sex. We want to know who these people are, why they're having sex, and what kind of sex they would have given their situation."
Annie Sprinkle

Annie Sprinkle's roster of sex projects is not limited to her porn acting and filmmaking, which is done in the spirit of promoting healthy attitudes towards sex and women. As a performance artist, Sprinkle has toured the world with Metamorphosex, a show with a spiritual angle climaxing in a masturbation ritual. 
The "Jewish mother of porn," Sprinkle's persona and creativity have provided an inviting space for women to learn about and enjoy sex. If you take the stance that being a feminist pornographer is an oxymoron, you might be interested in her conversation with an anti-porn feminist. Sprinkle is currently working on a project called "Here Come the Ecosexuals!" The event, a performance with her partner and artist Beth Stephens, is described as a "road trip, pop-up Ecosex walking tour performance, and documentary film." 
Nina Hartley
Porn star Nina Hartley is an outspoken advocate for female-positive porn. She began working in porn in 1984 and has starred in more than 1,000 films, occasionally directing, and has won several awards. At 56, she is still active as a porn performer (file under "mature").
"I'm more a classical liberal feminist," Hartley admitted in a 2010 interview with The Humanist, "equal pay for equal work, on-site day care, single-payer health coverage, equal opportunity through skills and aptitude instead of gender, generous maternity and paternity leave, and the like."
Hartley empowers women to enjoy their pleasure. "Sex isn't something men do to you," she says. "It isn't something men get out of you. Sex is something you dive into with gusto and like it every bit as much as he does."
Share your opinion
Do you support female sex-positive porn?