This John Oliver Meme On Gun Control Says It All
October 2nd 2015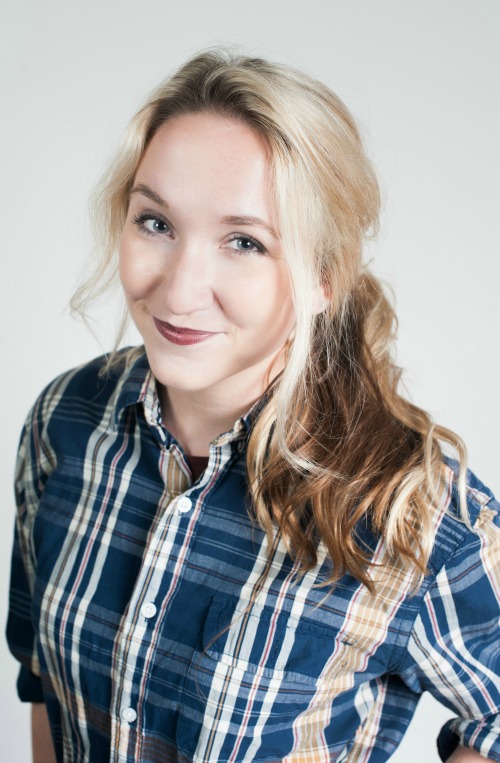 By:
On the October 18, 2015 episode of "Last Week Tonight," John Oliver stated that the below quote in this viral meme has been misattributed to him. We've updated the article to reflect this point. We've left the meme here, however, because its virality and subject matter are still worthy of discussion. -- Editor's Update, 10/19/15.
Thursday's tragic shooting at Umpqua Community College in Oregon left 10 people dead (including the gunman) and nine wounded. The shooting also reignited the debate over gun control in America. It is a hotly debated issue in both the social and political spheres.
A quote attributed to comedian John Oliver captures our inability to pass gun control.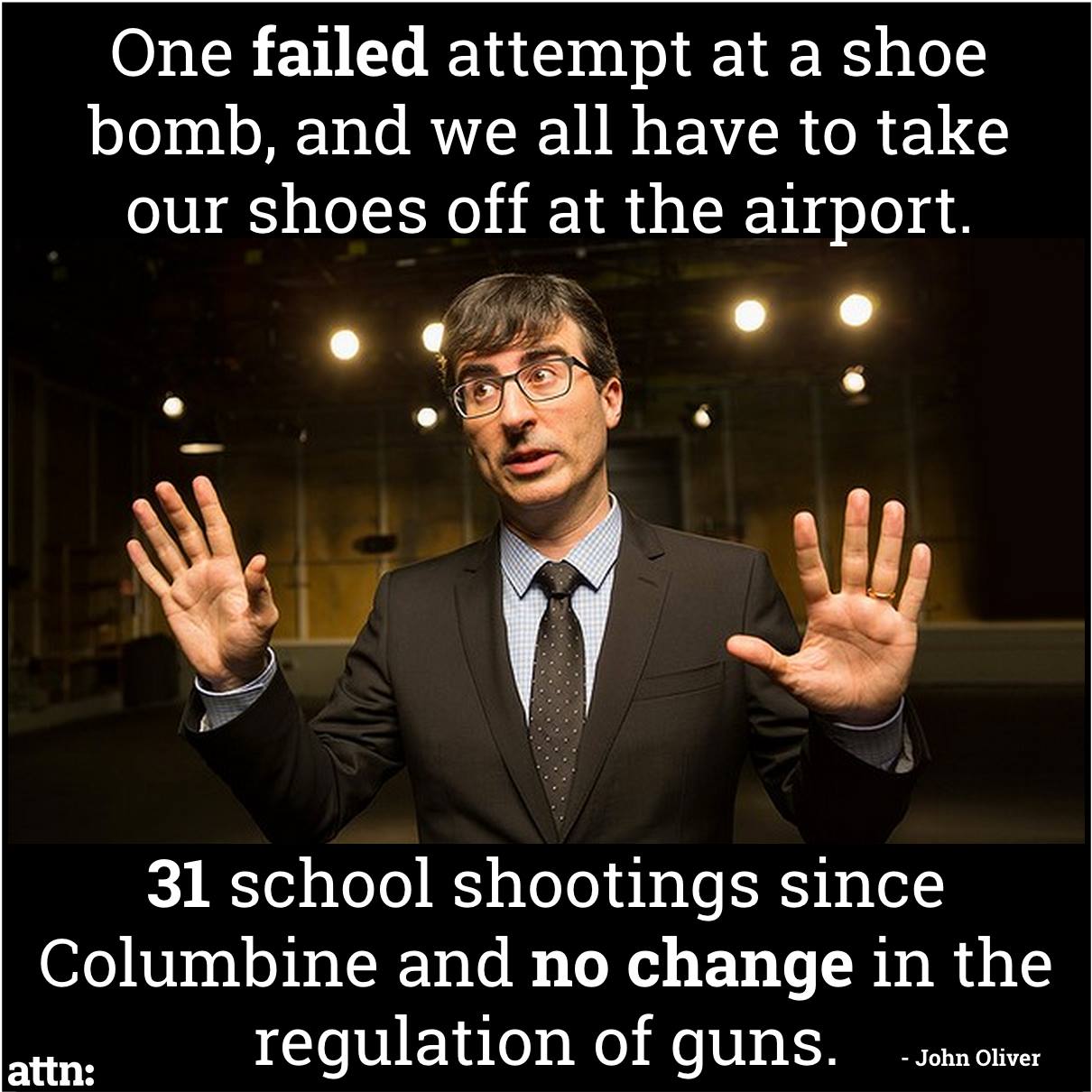 Attn.com - facebook.com
"One failed attempt at a shoe bomb, and we have to take our shoes off at the airport," the meme says. "Thirty-one school shootings since Columbine and no change in the regulation of guns."
(In the summer of 2013, Oliver also did an excellent three-part piece as a correspondent for "The Daily Show" on gun laws in the U.S. versus Australia.)
The meme's logic begs the question of a grieving nation: If we find it necessary to heavily regulate airport security, why do legislative bodies in America fail to reform gun laws?
The numbers of mass shootings in America are harrowing, suggesting that the next mass shooting is not "if" but "when". As ATTN: has previously reported, the shooting at Umpqua Community College is the 45th to occur this year in the U.S. This does not include shootings related to domestic violence, drugs, or gangs.
It is the 142nd mass shooting since a gunman fatally shot 20 children and six staff members at Sandy Hook Elementary School in December 2012, according to Everytown. Even more troubling is that research conducted by the Harvard School of Public Health shows that instances of mass shootings are becoming increasingly common in the U.S.
Even President Obama is frustrated. Visibly irritated, the president addressed the nation last night after the shooting, saying that "our thoughts and prayers" are not enough, and that legislation reform is a necessity.
Share your opinion
Do you think we need stricter gun control laws in the United States?