The Hypocrisy of #BoycottStarWarsVII
October 20th 2015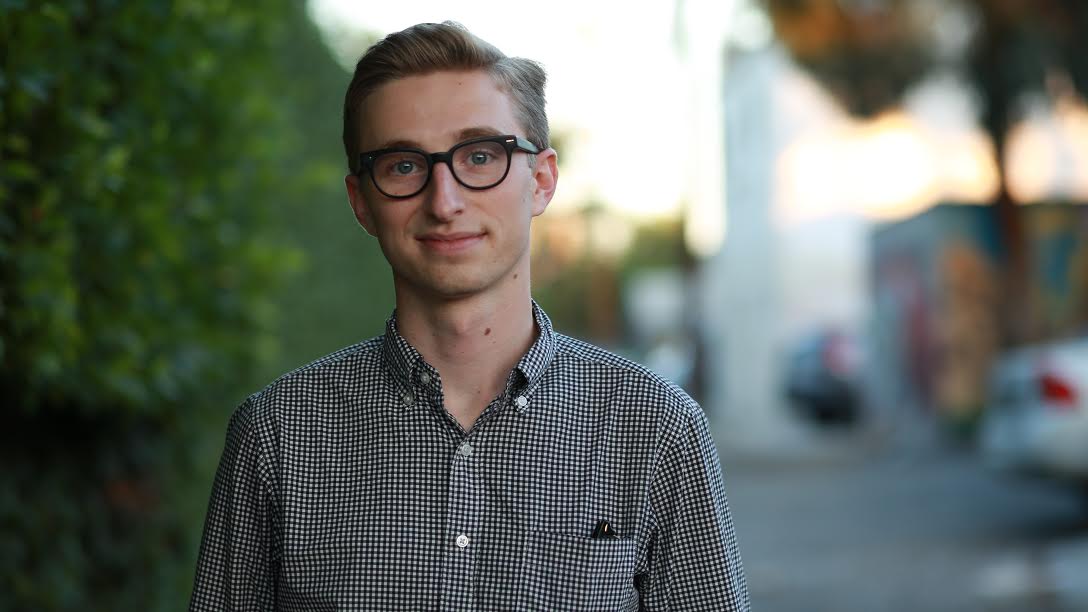 By:
For some, the thought of a multicultural cast in the latest Star Wars installment is just too much to handle, prompting a faction of fans to call for a boycott of the film. The hashtag, #BoycottStarWarsVII, is trending because people are uncomfortable with having Black people or women in leading roles, something that breaks with the tradition of Hollywood casting.
The overt racism and sexism of this trend is obvious to many. But while those calling for a boycott may believe that film executives are pushing a sinister multicultural agenda, the fact of the matter is, Star Wars has never been for whites only. Boba Fett and the Storm Troopers were played by Maori actors; Lando Calrissian and Mace Windu were played by Black actors; and the franchise has featured a number of leading women as well.
In fact, as this meme points out, one of the thing boycotters might forget is that one of the most central characters, Darth Vader, was voiced by a Black actor, James Earl Jones.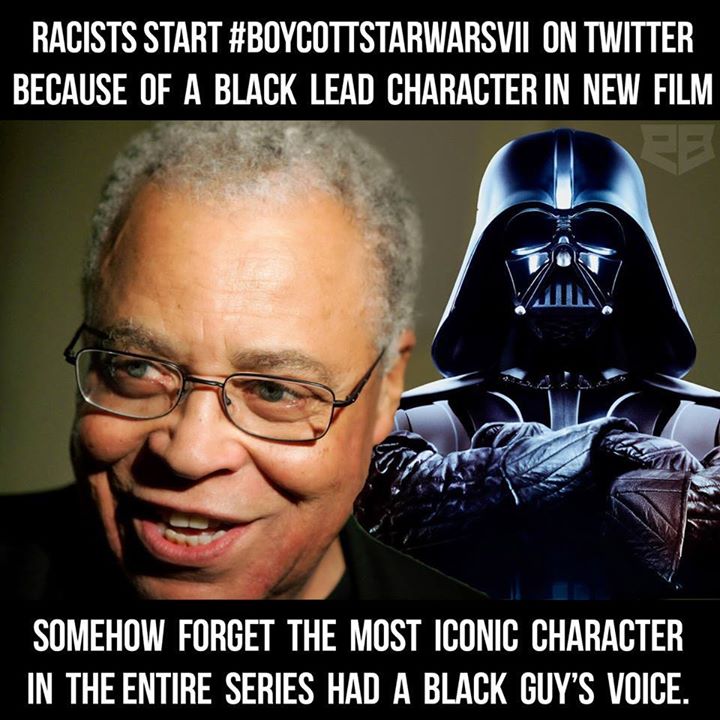 Facebook - facebook.com
There have been accusations of racism aimed at Star Wars in the past. Though director and Star Wars creator George Lucas denied it, fans and scholars alike have pointed out that the character of Jar Jar Binks appears to be based on offensive, racial stereotypes.
"Whether intentionally or not, Jar Jar's pratfalls and high jinks borrow heavily from the genre of minstrelsy," American scholar Patricia Williams wrote. "Despite the amphibian get-up, his relentless, panicky, manchild-like idiocy is imported directly from the days of Amos 'N' Andy."
And so it would seem all the more important to use the Star Wars franchise as an example for the rest of the industry, which still skews white and male. The diversification of the film industry might offend a minority of fans who maintain racist or sexist convictions, but most of the movie-going population invites these changes. As Vox pointed out, the #BoycottStarWars trend was largely the product of a small group of Twitter users, and most people Tweeting the hashtag appear to be condemning it.
In UCLA's 2015 diversity report, researchers found that minorities and women are still underrepresented in Hollywood. At a rate of more than two to one, Black and female leads are overshadowed by white, male actors.
"Unfortunately, there's no magic bullet for Hollywood's race and gender problem," the researchers wrote. "It's a multi-dimensional problem that requires innovative interventions on every front."
"It's not a problem that will simply fix itself in the normal course of business. The ongoing disconnect between the marginalization of minorities and women in Hollywood and what we know today's audience desire should make this clear. Flipping the script will require a genuine commitment and considerable persistence."
Share your opinion
Do you think it's important to have diversity in popular culture?