Target's Halloween Ad Features a Disabled Girl and It's Awesome
October 22nd 2015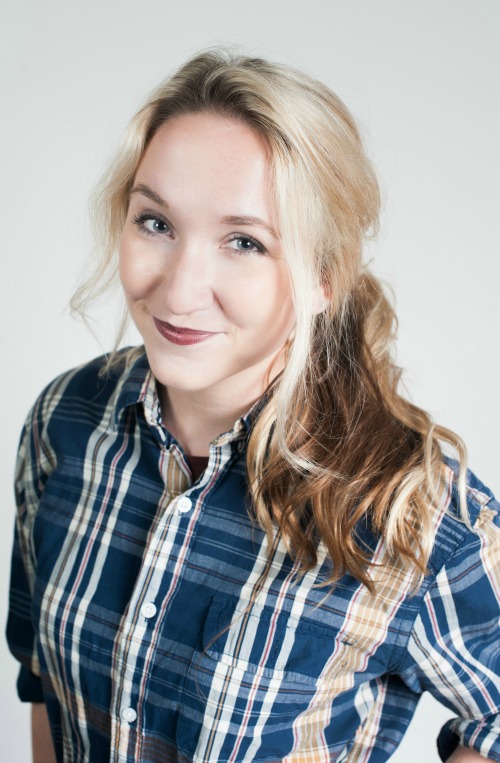 By:
Disability advocates are thanking Target after the retail giant published an advertisement in their mail order catalog featuring a little girl with disabilities in a Halloween costume. Armed with crutches, prosthetic legs and a little bit of magic, the girl dressed as Queen Elsa is warming hearts because she represents a community of people who are not usually visible in advertising.
Facebook user Jen Spickenagel Kroll has a daughter who uses arm crutches and prosthetic legs, so Kroll went online to publicly thank Target for doing what she calls "priceless."
"Dear Target, I love you. Thank you for including a child with braces and arm crutches into your advertising campaign! And as Elsa, no less! My daughter (with arm crutches and prosthetic legs) is going to FLIP when she sees this!" Kroll wrote on her Facebook wall.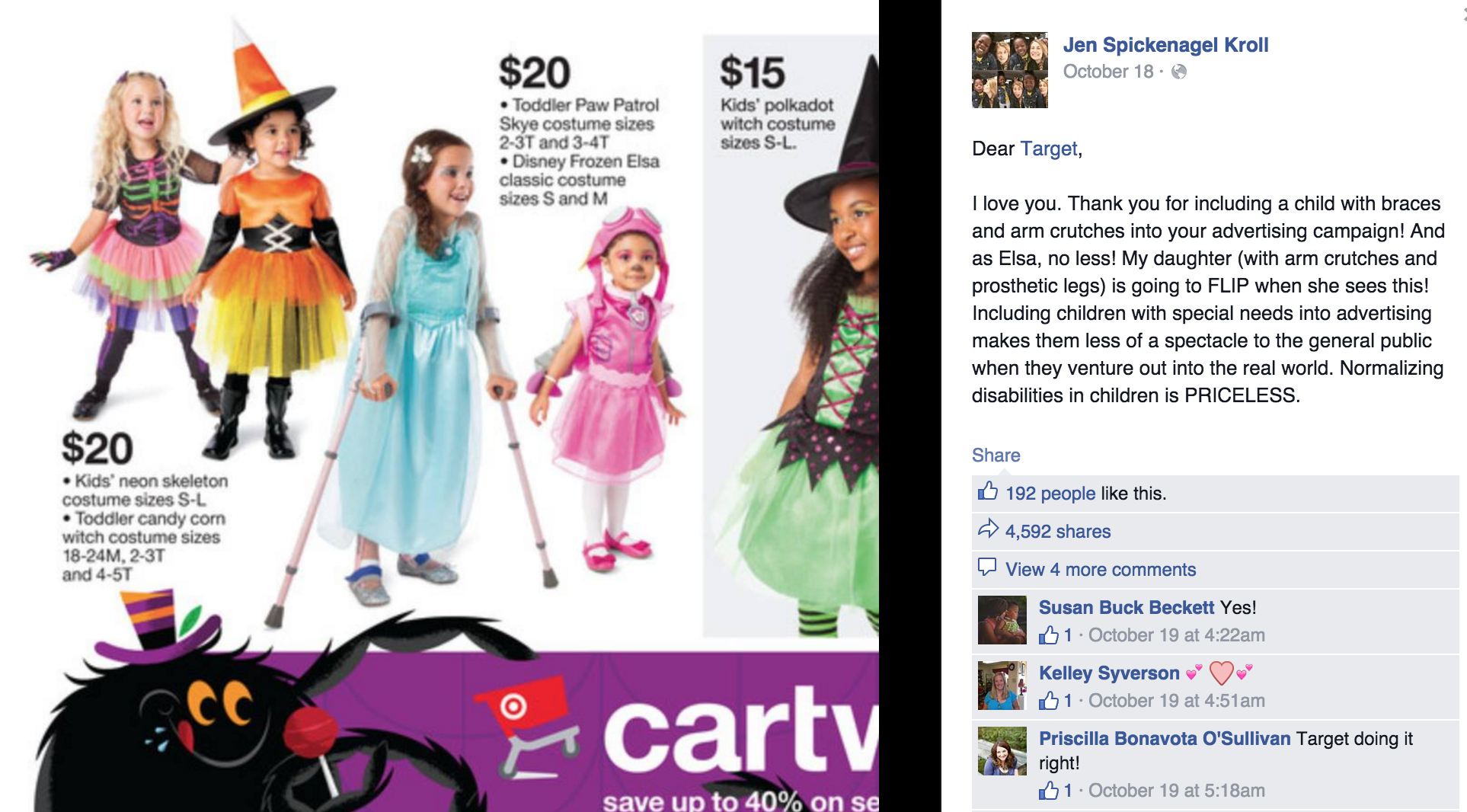 Jen Spickenagel Kroll, Facebook - facebook.com
"Including children with special needs into advertising makes them less of a spectacle to the general public when they venture out into the real world. Normalizing disabilities in children is PRICELESS."
Kroll's post has gone viral since she posted it on October 18, with thousands of shares and comments. In a public follow-up post, Kroll noted that people everywhere are starting to take notice of the post, asking their country's Target affiliate if disability-inclusive advertisement can be available for other customers.
"I took a peak [sic] at some of the comments on the shares... look at what is happening AROUND THE WORLD RIGHT NOW," Kroll wrote, pasting a comment about the ad she found online into her own status. The comment reads: "Wow! Love this. I wish more advertisements and just anything in the media showed real people instead of just perfection."
People on social media have positively reacted to the advertisement as well.
This honestly warms my heart. Never saw anybody other than me on crutches at Halloween growing up. TY @Target X https://t.co/p4qxsxNZlt

— brayton bowman (@braytonbowman) October 21, 2015
It's well-known that advertisements can create unrealistic expectations for all people who view them. Even the American Medical Association (AMA) has weighed in on the danger of featuring only certain body types and people in marketing.
"Advertisers commonly alter photographs to enhance the appearance of models' bodies, and such alterations can contribute to unrealistic expectations of appropriate body image -- especially among impressionable children and adolescents," the AMA said in 2011.
"A large body of literature links exposure to media-propagated images of unrealistic body image to eating disorders and other child and adolescent health problems."
Because imagery is so often used as a method of advertisement, it can be especially difficult for people with disabilities to find where they fit in the marketing world, because they are rarely represented.
"The advertising industry's consistent emphasis on superficial physical perfection has led to the exclusion of people who experience forms of disabilities from advertising images," writes Disabled World. "Fears on the parts of people who are able-bodied mean businesses have been hesitant to use people with disabilities as models."
The goal for many parents is to make inclusive advertising so normal, it won't make headlines anymore, CBS Los Angeles reports. As for Target, the company says it's dedicated to a diverse and unique Target community, so Queen Elsa isn't the first, and she won't be the last.
Share your opinion
Do you think enough advertising portrays people living with disabilities?