Mississippi Police Just Fell for the Oldest Halloween Drug Myth
October 23rd 2015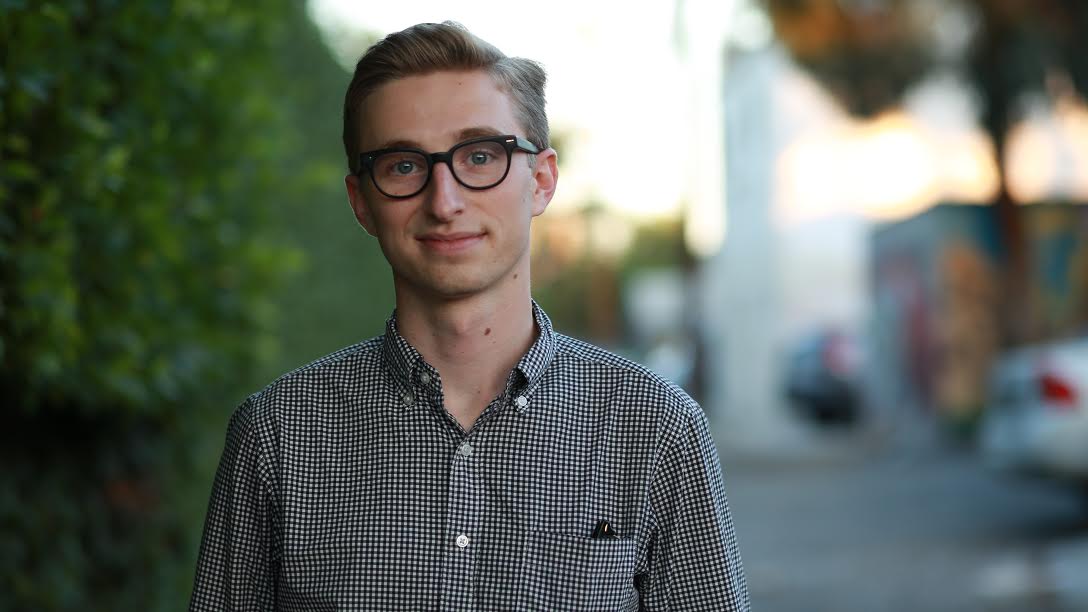 By:
Every year around Halloween, we hear permutations of the same rumor: people are handing out drugs and other dangerous substances to trick-or-treaters.
In Mississippi, a local police department posted a warning on its Facebook page cautioning parents about ecstasy that could be mistaken for candy.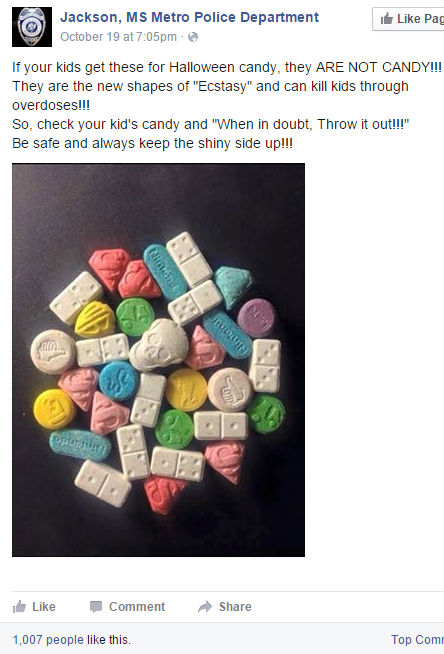 Facebook/Jackson Police Department - facebook.com
"If your kids get these for Halloween candy, they ARE NOT CANDY," the Jackson Police Department wrote. "They are the new shapes of 'Ecstasy' and can kill kids through overdoses!!! So, check your kid's candy and 'When in doubt, Throw it out!!!' Be safe and always keep the shiny side up!!!"
The validity of these claims have been called into question. First, the image that the department posted shows ecstasy pills that have been around for some time, so there's not really anything "new" about them. Second, there is virtually no evidence supporting the idea of strangers randomly passing out drugs to children on Halloween, as Snopes reported.
"As is often the case with such rumors, the public seemed to conflate the existence of a drug that looked child-friendly (such as blue star tattoos, pink meth, or colorful MDMA tablets) with deliberate manufacture of those substances with an intent to attract children," Snopes wrote. "Prior to its September 2015 circulation on social media as a cautionary tale, the photograph of Ecstasy used here appeared primarily on blogs discussing (presumably adult) recreational drug use."
Let's be honest: if people were handing out free drugs on Halloween, you'd see a lot more college students trick-or-treating. It simply doesn't happen. And when the post of the Halloween ecstasy warning went viral, Facebook users told the Jackson Police Department as much. They have since deleted the post.
Share your opinion
Have you ever worried about what's being handed out on Halloween?