These Female Astronauts Just Brilliantly Shut Down Sexist Questions
October 29th 2015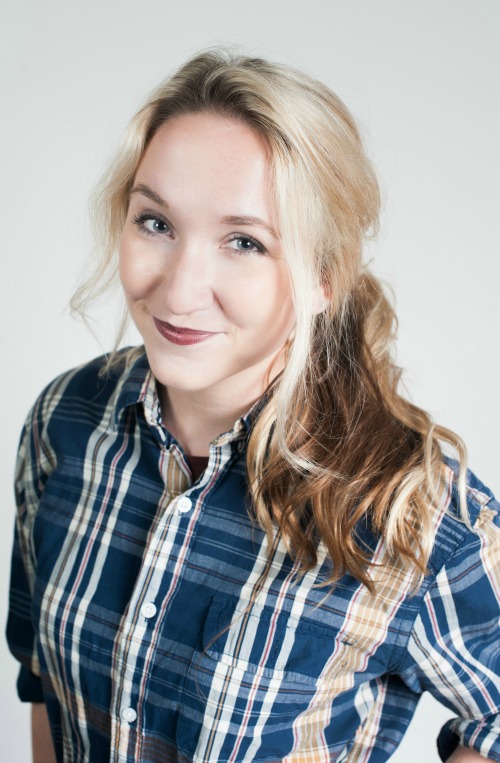 By:
On Wednesday, an all-female team of Russian scientists aged 22-34 entered an experimental capsule at Russia's Institute of Biomedical Problems in Moscow. For the next eight days, the women will live together in a "mock space mission" to simulate a trip to the moon and back, the Guardian reports.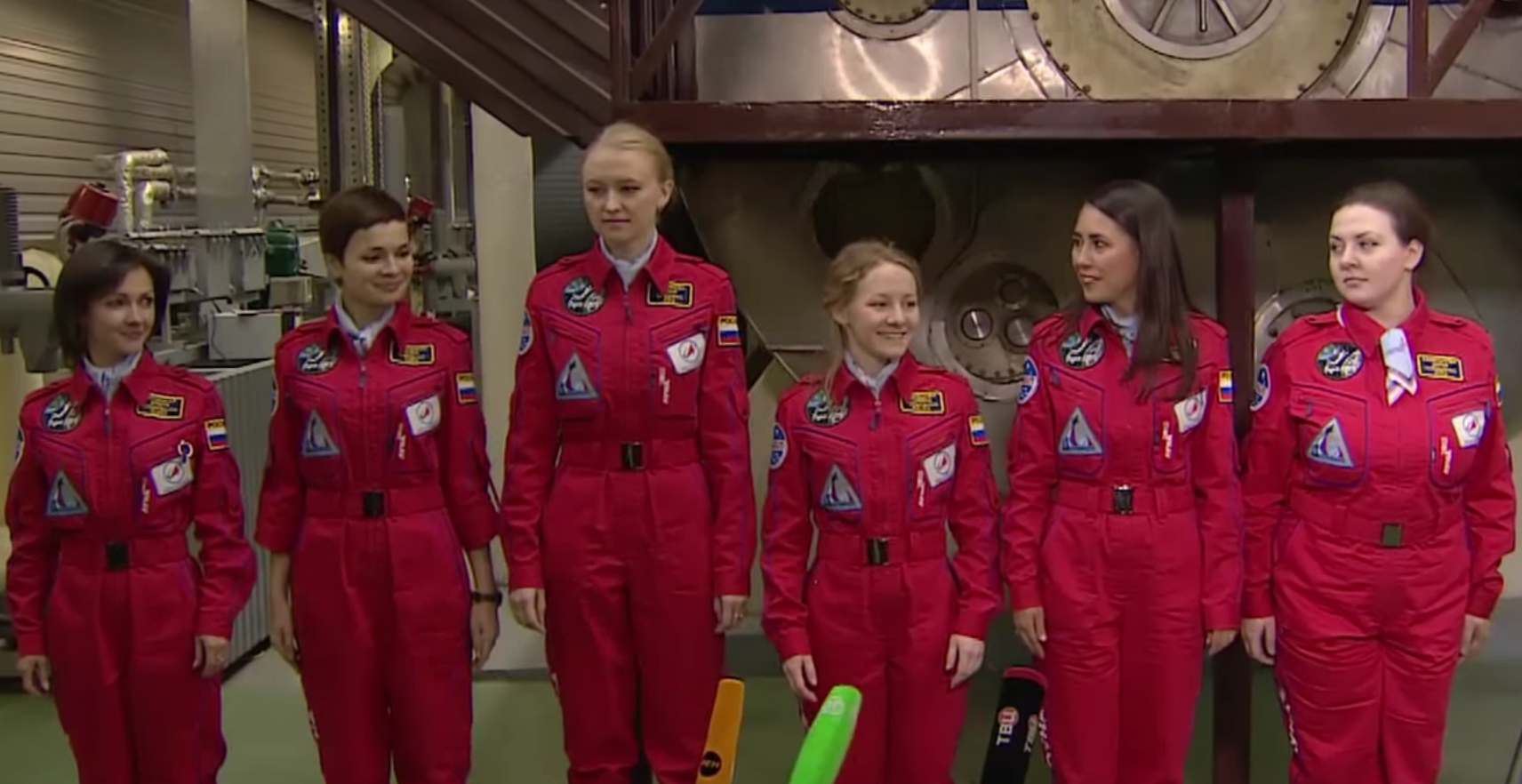 Youtube/RT - youtube.com
Despite the fact that Russia (then the USSR) was the first country to send a woman to space, according to Buzzfeed News, the Russian media asked the scientists multiple sexist questions before they boarded the capsule. The press conference was held in Russian, but the comments below were translated to English by Buzzfeed News.
"How will you deal with being without makeup for eight days?" one reporter asked. "We are very beautiful without makeup," scientist Darya Komissarova responded.
The scientists were also asked: "How will you cope with not being around men?"
A few of the scientists laughed.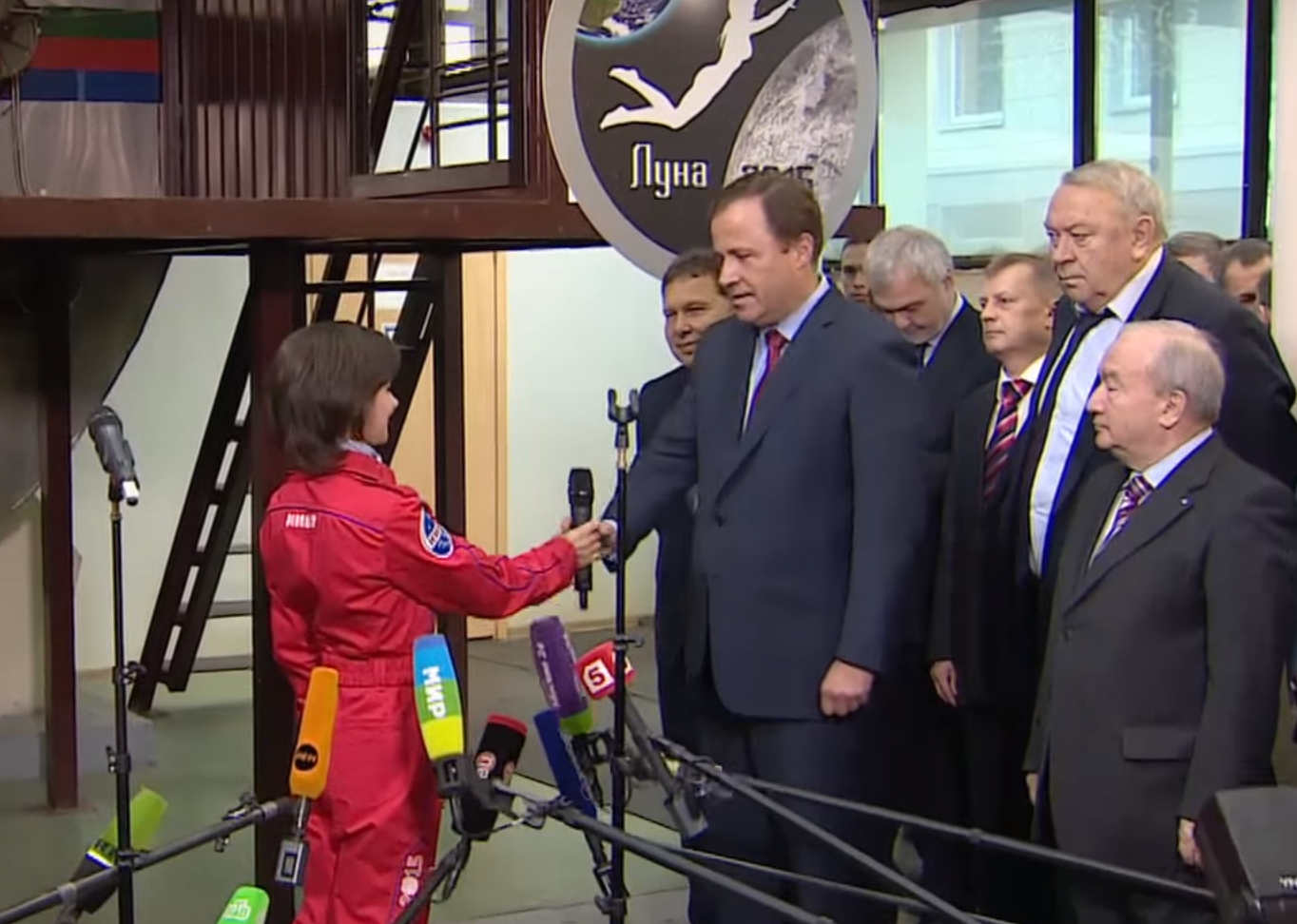 Youtube/RT - youtube.com
"Those who will take part in an experiment are not concerned there won't be any men in their crew," said scientist Anna Kussmaul. "We are here to do our job and we don't have time to think about men."
The female volunteers include scientific researchers, a doctor, and a psychologist. Sergei Ponomaryov, the supervisor of the mission, explained the reason for the experiment. "Such a crew is taking part for the first time in a simulation experiment. It's interesting for us to see what is special about the way a female crew communicates," Ponomaryov said according to Phys.org.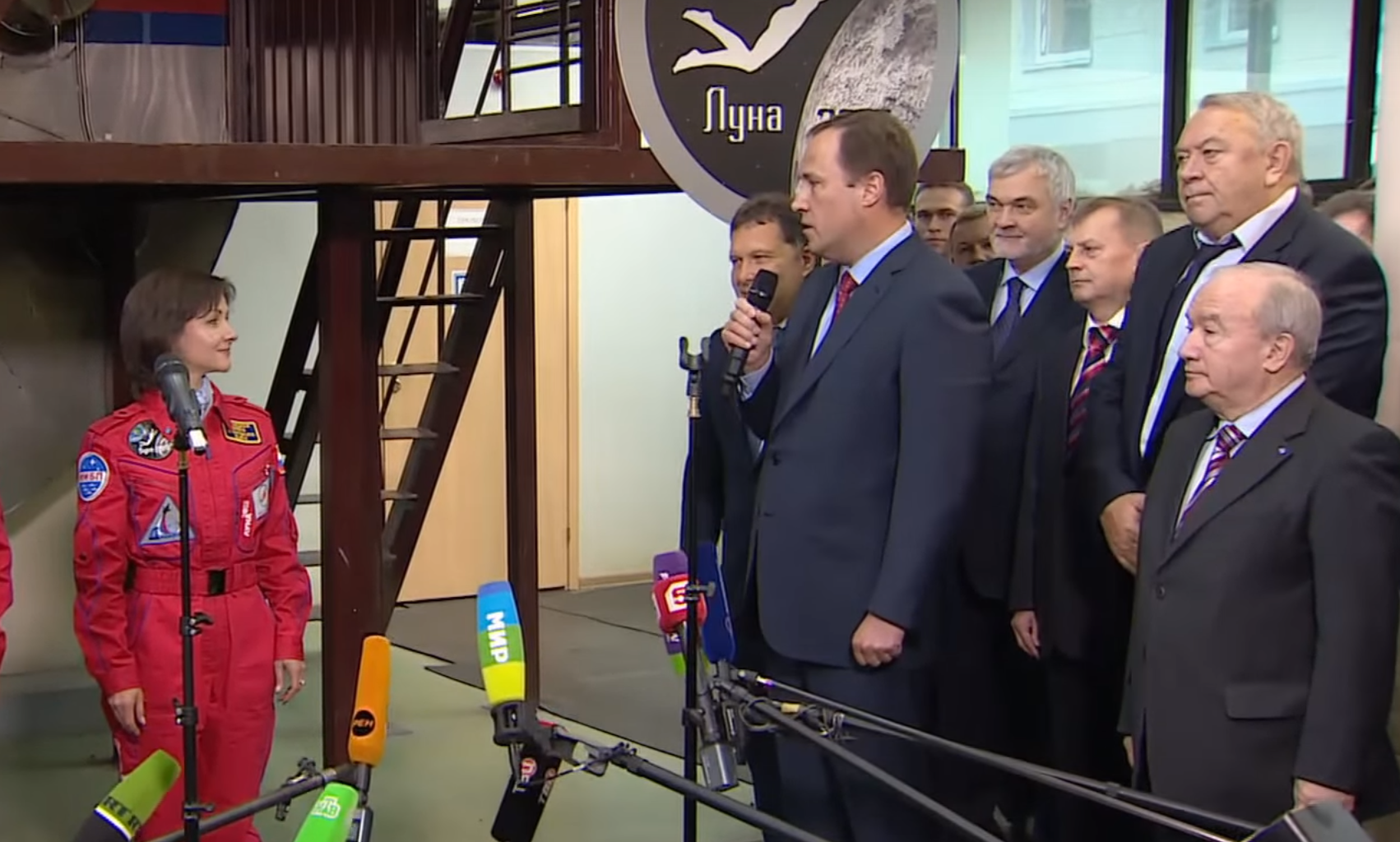 Youtube/RT - youtube.com
Ponomaryov added: "We consider the future of space belongs equally to men and women and unfortunately we need to catch up a bit after a period when unfortunately there haven't been too many women in space."
Despite Ponomaryov's positive sentiments, Phys.org reports that institute director Ignor Ushakov had some sexist things to say about the mission.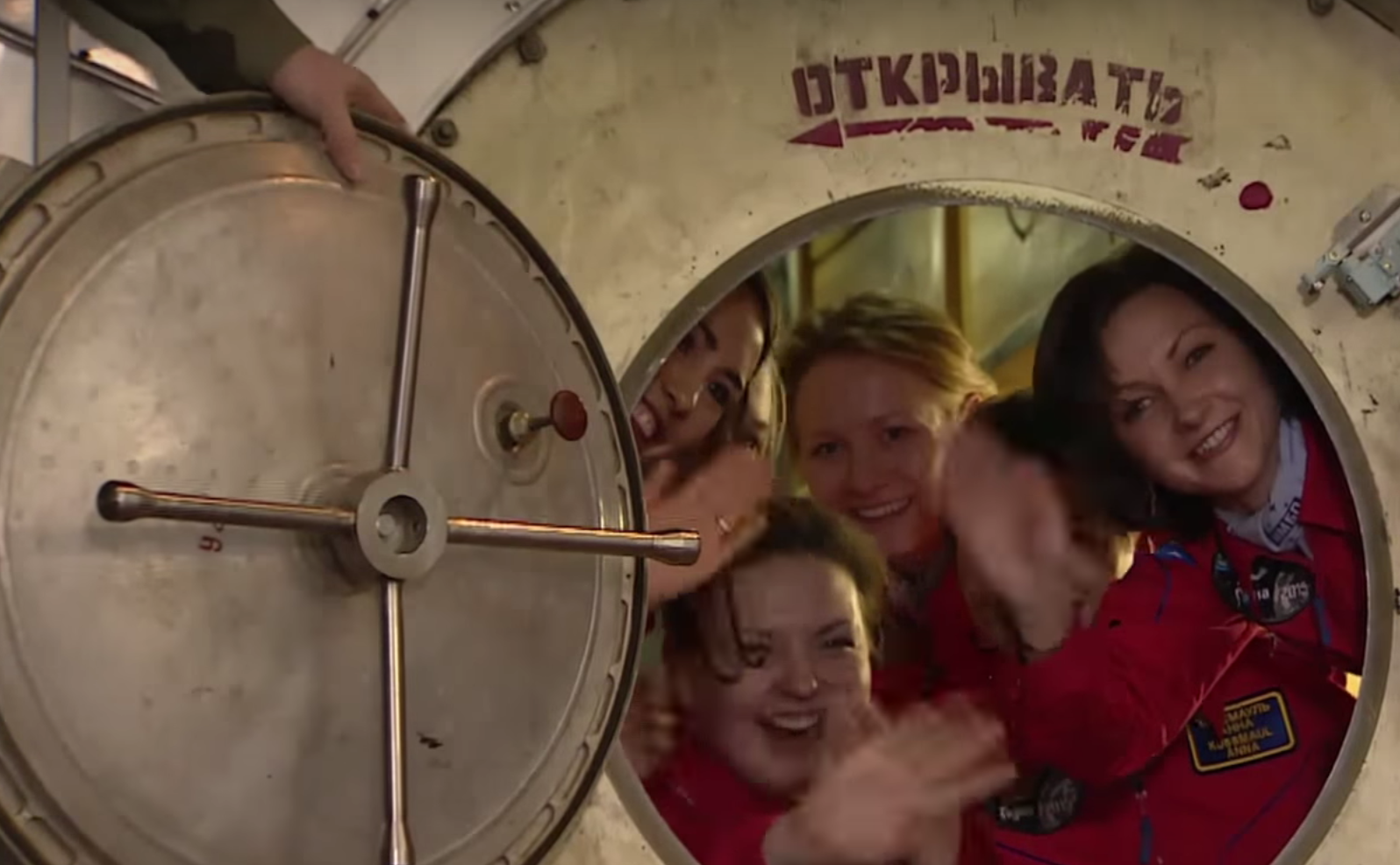 Youtube/RT - youtube.com
"It will be particularly interesting in terms of psychology," Ushakov said. "I'd like to wish you a lack of conflicts, even though they say that in one kitchen, two housewives find it hard to live together."
The often sexist treatment of women in STEM fields has made headlines in recent months. This summer British biochemist and 2001 Nobel Prize winner Tim Hunt came under fire for telling a group of journalists in South Korea that men and women should be in separate labs, because women were a distraction.
Regardless, these ladies are paving the way for future scientists, engineers and professionals to do their jobs without being questioned by the media about how they plan to fix their hair before floating around in microgravity, where make-up and men aren't exactly a priority.
Share your opinion
Have you ever witnessed sexism hold back women in the workplace?