Martin Shkreli Is at the Center of a New Federal Investigation
November 4th 2015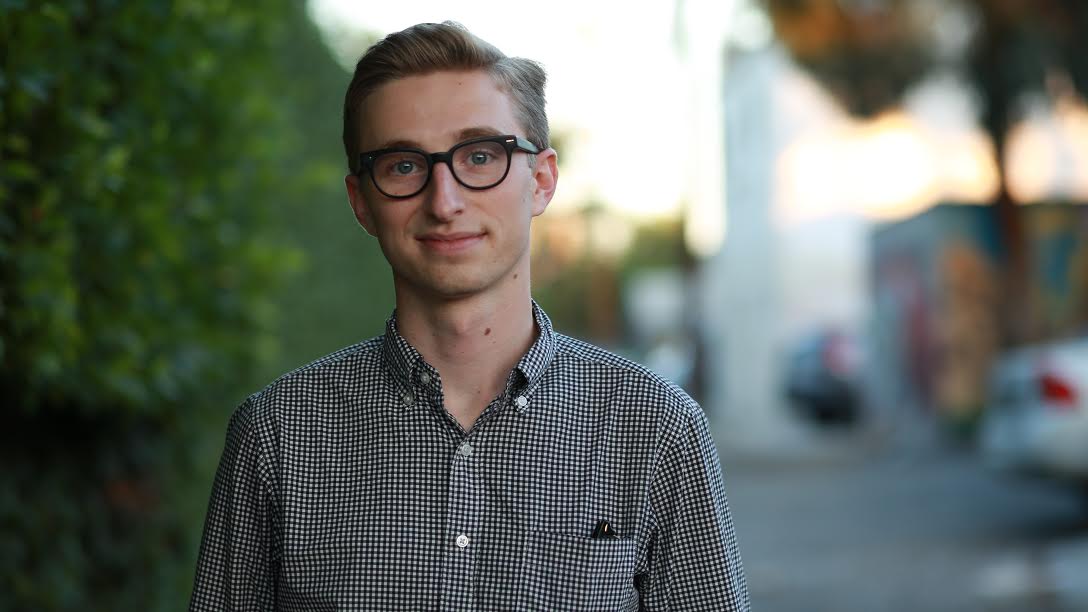 By:
U.S. Senators have summoned Turing Pharmaceuticals CEO Martin Shkreli to answer questions about the pricing of Daraprim, a life-saving drug that his company acquired in September. Shkreli has faced scrutiny over his role in raising the price of Daraprim from $13.50 to $750 per pill, and now a special committee is investigating the price hike.
In a letter sent to the former hedge fund manager on Wednesday, Sens. Susan Collins (R) and Claire McCaskill (D) requested Shkreli's cooperation in an investigation led by the special committee on aging. They want documents related to Turing's acquisition and pricing of Daraprim ahead of a hearing that is schedule for December 9.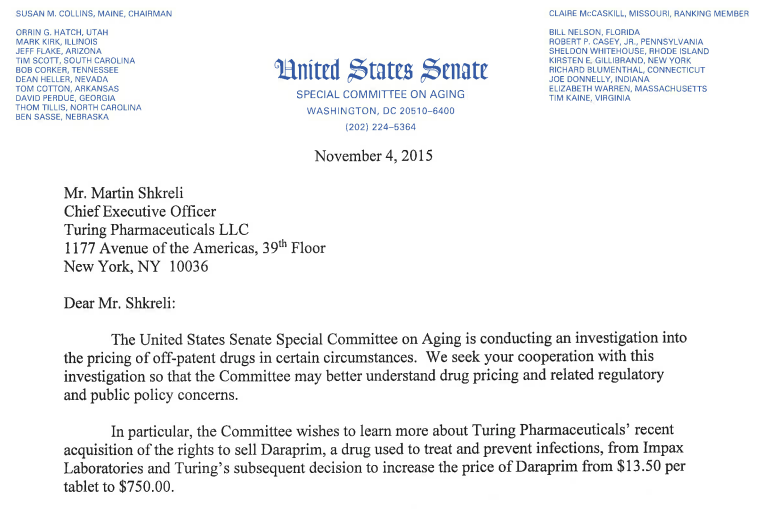 Special Committee on Aging - senate.gov
McCaskill expressed concerns over the business practices of U.S. drug companies in a statement. She wrote:
"Some of the recent actions we've seen in the pharmaceutical industry—with corporate acquisitions followed by dramatic increases in the prices of pre-existing drugs—have looked like little more than price gouging. We need to get to the bottom of why we're seeing huge spikes in drug prices that seemingly have no relationship to research and development costs. I'm proud to help lead this bipartisan investigation so that we can find some answers the public wants and deserves."
The senators join a growing list of American politicians who have raised questions about drug pricing in the pharmaceutical industry since the New York Times first reported on the Daraprim scandal. They sent three additional letters to executives at Valeant Pharmaceuticals, Retrophin Inc., and Rodelis Therapeutics, Ars Technica reported.
In response to public backlash over the price hike, Shkreli told ABC News that he would lower the price of Daraprim. While it has been more than two months since he made that announcement, Shkreli recently signaled that he would "modestly lower" the drug's price by Christmas in an interview with HIV activist Josh Robbins.
Democratic presidential candidates Bernie Sanders and Hillary Clinton—as well as Republican front-runner Donald Trump—have all condemned Shkreli's actions. Clinton recently proposed putting caps on patients' drug costs, and Sanders put forward a six-point plan aimed at limiting corporate influence over the pricing of prescription medications. Sanders has been critical of Shkreli.
Last month, Shkreli challenged Sanders to a debate.
Share your opinion
Should the government regulate pharmaceutical drug prices?