New Data Just Revealed How Many Young People Believe in God
November 5th 2015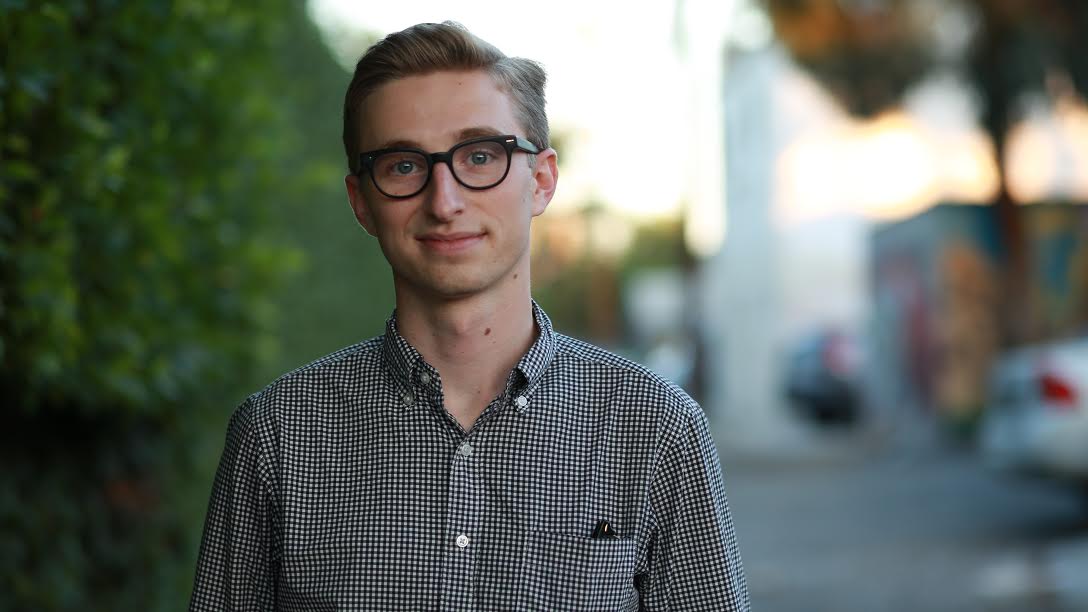 By:
The U.S. has more people who identify as Christian than any other country in the world—but that's starting to change, according to a report from the Pew Research Center.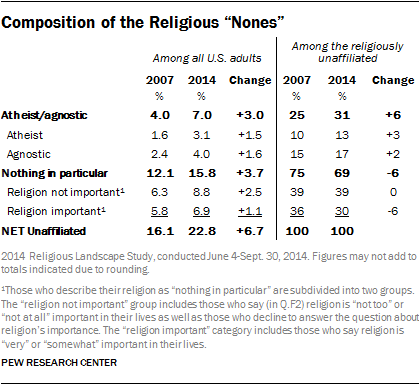 Pew Research Center - pewforum.org
In just seven years, the number of Christians in America has fallen about eight percent (from 78.4 to 70.6 percent), and more people describe themselves as religiously unaffiliated (atheist, agnostic, or "nothing in particular") than ever before, rising six percent (from 16.1 to 22.8 percent) between 2007 and 2014.
The shift is apparently generational.
Young people don't pray or attend church services as much, the report shows. And while the U.S. continues to have one of the largest populations of people who profess a belief in God, the youngest demographic—those born between 1990 and 1996—has fallen out of faith in a dramatic way. The median age of atheist adults in America is 34.
Part of the reason for generational exodus from religion is that young people are increasingly abandoning Christian churches, institutions that are built upon the transfer of religious values from one generation to the next.
"Only 27 percent of Millennials say they attend religious services on a weekly basis, compared with 51 percent of adults in the Silent generation," Pew reported. "Four-in-ten of the youngest Millennials say they pray every day, compared with six-in-ten Baby Boomers and two-thirds of members of the Silent generation."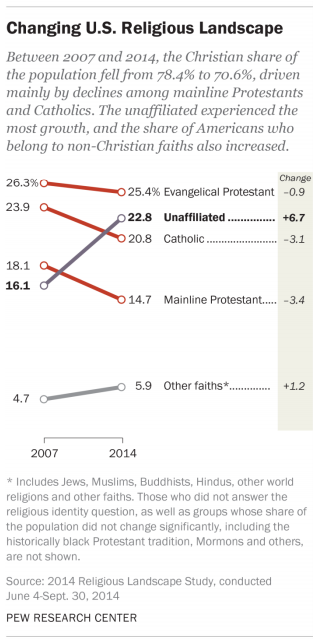 Pew Research Center - pewforum.org
The researchers added:
"Only about half of Millennials say they believe in God with absolute certainty, compared with seven-in-ten Americans in the Silent and Baby Boom cohorts. And only about four-in-ten Millennials say religion is very important in their lives, compared with more than half in the older generational cohorts."
The changing demographics of U.S. religious affiliation.
While the change in religious identities across the country is most pronounced among Millennials, Americans of all ages, genders, and ethnic backgrounds are leaving traditional denominations—especially those with formerly Protestant and Catholic affiliations.
Pew Research Center - pewforum.org
Other factors that the researchers considered relevant to the decline of Christianity in America include the fact that people are increasingly marrying outside of their faith, marrying later in life, and having fewer children.
Share your opinion
Do you identify with an organized religion?