Matt McGorry Responds to Islamophobia With a Viral Meme
November 16th 2015
By:
"How to Get Away With Murder" star Matt McGorry just responded to anti-Muslim sentiments by posting a viral meme that illustrates the unjust treatment of Muslims in America.
McGorry, a known Black Lives Matter supporter and staunch feminist, shared the meme below two days after the horrific attacks on Paris, which the Islamic State (also known as ISIL and ISIS) claimed responsibility for over the weekend. The meme highlights the hypocritical way many view Muslims compared to Christians.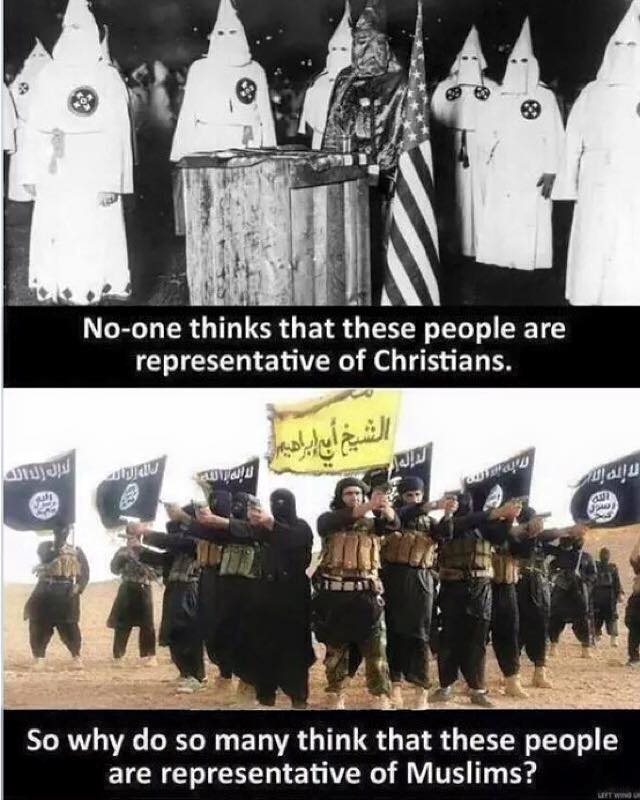 Matt McGorry Facebook - facebook.com
McGorry responded to detractors in the comments section by pointing out that the Bible perpetuates violence at times: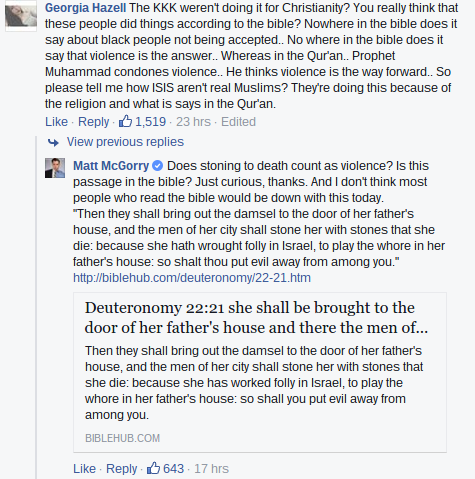 Matt McGorry Facebook - facebook.com
As ATTN: has noted more than once since the Paris attacks, we must be careful not to scapegoat those who practice Islam, due to the acts of extremists. #Muslims and "Muslims" began trending on Twitter following the attacks on Friday to relay that the majority of Muslims disagree with ISIS on all grounds. The Active Change Foundation's #NotInMyName Twitter campaign has also been revived in the wake of the Paris attacks to enable Muslims to call out ISIS on social media.
On Monday morning, Daily Beast writer Dean Obeidallah published a powerful piece arguing that "Muslims hate ISIS most of all," stating:
"True, ISIS is compromised of people who claim to be Muslims. But the number one victim of this barbaric terror group is Muslims. That's undisputed. ISIS has killed thousands of Muslims across the Middle East, including beheading Sunni Muslims in Iraq for failing to pledge loyalty to them, executing Imams for not submitting to them, and even killing an Imam in Iraq for simply denouncing them."
Share your opinion
Have you or someone you know been affected by Islamophobia?