The Unacceptable Reason Rape Kits Take so Long to Be Tested
November 21st 2015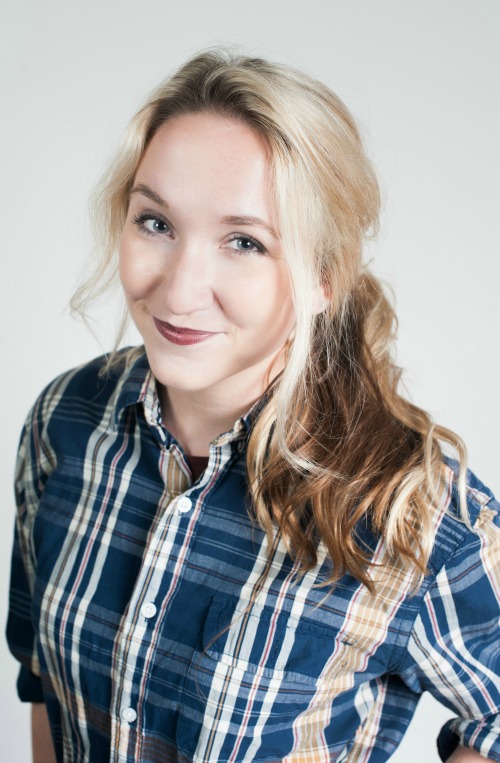 By:
In 2009, 11,341 rape kits were found abandoned and untested in a police department storage facility in Detroit, Michigan, making their rape kit backlog one of the largest in the country, according to the Detroit Free Press. Then, in September of 2015, the director of the Michigan State Police announced that 10,087 kits had been tested since the discovery of the backlog. It was news they were "proud" to share.
It's a step forward for the victims—some of whom have waited more than a decade for answers—and at the time of the announcement, 2,616 suspects were identified, 477 of whom were serial rapists, and 21 convictions were secured, according to the Detroit Free Press.
But another investigation led this year by journalists at the USA TODAY Media Network found that at least 70,000 untested rape kits are still sitting at more than 1,000 U.S. police agencies. Though the number might seem high, USA TODAY says it's just the tip of the iceberg. There are more than 18,000 police agencies nationwide, meaning that 70,000 "doesn't begin to tell the story" of how many rape kits are still waiting to be tested, USA TODAY Media Network says.
What is a rape kit?
A rape kit refers to a container of materials used to collect DNA evidence in a sexual assault forensic exam, according to the Rape Abuse & Incest National Network (RAINN). After a person is sexually assaulted, DNA evidence can be gathered and used as a powerful tool to solve and prevent crime, RAINN notes. Some materials that may be found in a rape kit include:
Bags and paper sheets for evidence collection
Comb
Documentation forms
Envelopes
Instructions
Materials for blood samples
Swabs
Rape kits serve as physical evidence of a sexual assault and can be used to aid the officials who are trying to identify the perpetrator, hold him or her accountable, and prevent future assaults from occurring, according to RAINN.
Why does the backlog of rape kits exist?
A lack of resources, including appropriate staff and sufficient funding in police departments and crime labs are major contributors to rape kit backlogs, advocacy organization End The Backlog explains on their website. On average, it costs between $1,000 and $1,500 to test one rape kit, End The Backlog reports.

Detective discretion is also another issue that helps fuel the backlog. Basically, even if a rape kit is booked into evidence, it won't be tested unless a detective requests it to be, End The Backlog notes. A detective might make a call on whether or not to test the kit based on whether or not the case has a chance to win in court, whether the department prioritizes sexual assault, or whether the identity of the perpetrator is known, according to End The Backlog.
What's the definition of a timely tested rape kit?
Backlogged kits in police storage facilities are untimely if they have not been submitted to public or private crime labs for testing within 10 days of being booked as evidence, according to the Joyful Heart Foundation. Untested rape kits in crime facilities are considered untimely if they have not been tested within 30 days of receiving it, the Joyful Heart Foundation notes.
Which states currently have a rape kit backlog?
The backlog is extensive, and you can see for yourself on the map below, created by End The Backlog, that some states are working to reform the way rape kits are handled. Still, so many years without properly addressing the kits mean that many states, including New Hampshire, West Virginia, California and Alaska, have no idea how big their backlog is, End The Backlog notes.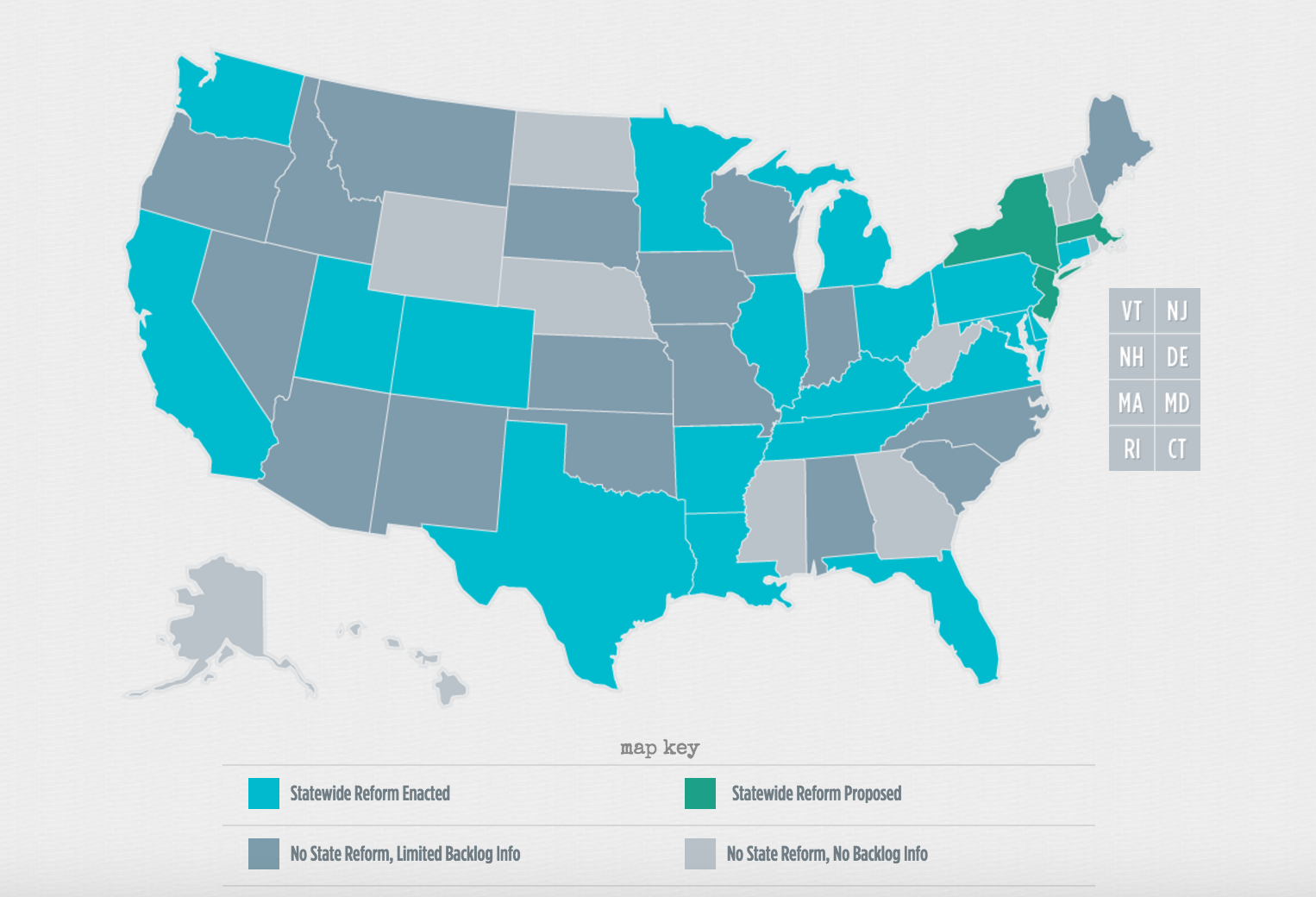 End The Backlog - endthebacklog.org
There are resources for understanding laws, rights and options
For a comprehensive understanding of laws in your state about HIV/AIDS testing of offenders, mandatory reporting of sex crimes and other information related to sexual assault, visit RAINN's online application that makes complex terminology and procedures easier to understand.
You can also further explore End The Backlog's map to find out your state's stance on the rape kit backlog.
Finally, if you are interested in finding resources for sexual assault survivors, explore the Joyful Heart Foundation's resource page.
Share your opinion
Do you think rape kit testing should be made more of a priority by local municipalities?