Anonymous Says It Has Compiled a List of ISIS Targets
A branch of the hacker-activist collective known as Anonymous said Saturday that it has uncovered plans by the so-called Islamic State (IS) to carry out attacks in cities around the world on Sunday, November 22.
In a statement, OpParisIntel, one branch of the loose collective that says it has been targeting IS-linked social media accounts recently, said that strikes were planned in the U.S., Paris, Indonesia, Italy, and Lebanon. The group said that it had submitted "proof" of the attacks to the relevant authorities in each country and that they would only take responsibility for the warnings, International Business Times reported.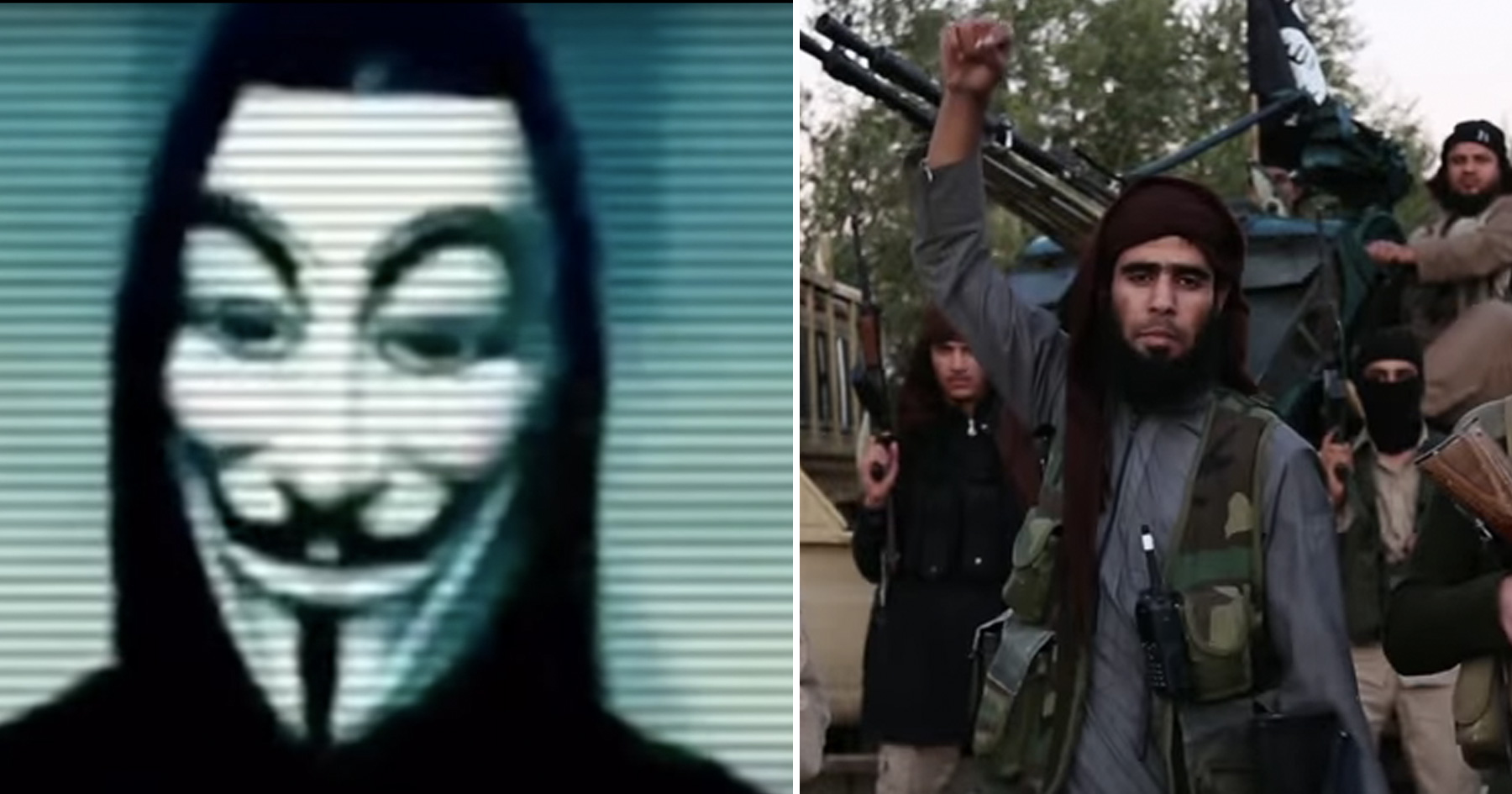 YouTube - youtube.com
"All proof was submitted to official authorities all around the globe days ago," the group said. "They have it and it is their responsibility to do something with it. But because they have not done anything with it yet and it's almost the 22nd, we have taken matters into our own hands."
"We only take the responsibility of warning civilians (in case the authorities do not act well enough)," the statement continued.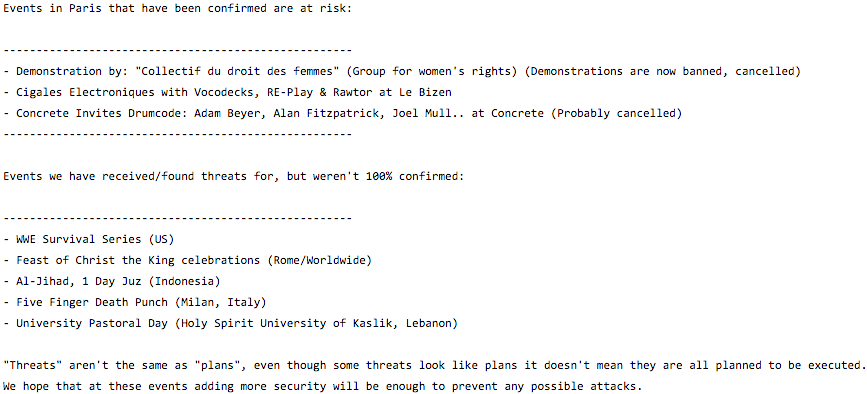 Anonymous - pastebin.com
The group said it has discovered the threats, which were not all confirmed, after combing pro-IS social media accounts. Targets include multiple locations in Paris and a WWE pro wrestling event in Atlanta, as the Hill reported. OpParisIntel said it had not released the proof it provided to authorities to the public.
The group targeting pro-IS social media accounts has reported in recent days that it had identified and/or shut down thousands of accounts in the wake of deadly attacks in Paris, for which IS militants claimed responsibility. Another group, though, linked with the decentralized hacker collective, AnonPress, released a statement this week distancing themselves from the cohesive declaration of war against IS that surfaced in the wake of the Paris attacks.
In the past, hackers associated with the group have been criticized for leaking uncorroborated information about current events, including identifying the wrong police officer they said was responsible for the shooting death of unarmed Black teenager Michael Brown in Ferguson, Missouri, last year.
In one telling example of the issues that can arise with a collective group with no centralization, the Twitter account of the group spearheading the attacks on IS-social media accounts discounted the OpParisIntel group's Twitter account, saying they were not to be trusted.
Editor's update: More Twitter accounts associated with Anonymous have distanced themselves from other channels highlighted in this piece claiming to have links with the group. Earlier on Saturday, those channels had warned in a statement on Saturday of ISIS threats in multiple cities around the world. 
Share your opinion
Do you support more U.S. military involvement in the fight against ISIS?