You Can't Ignore This Troubling Pattern in Policing
December 2nd 2015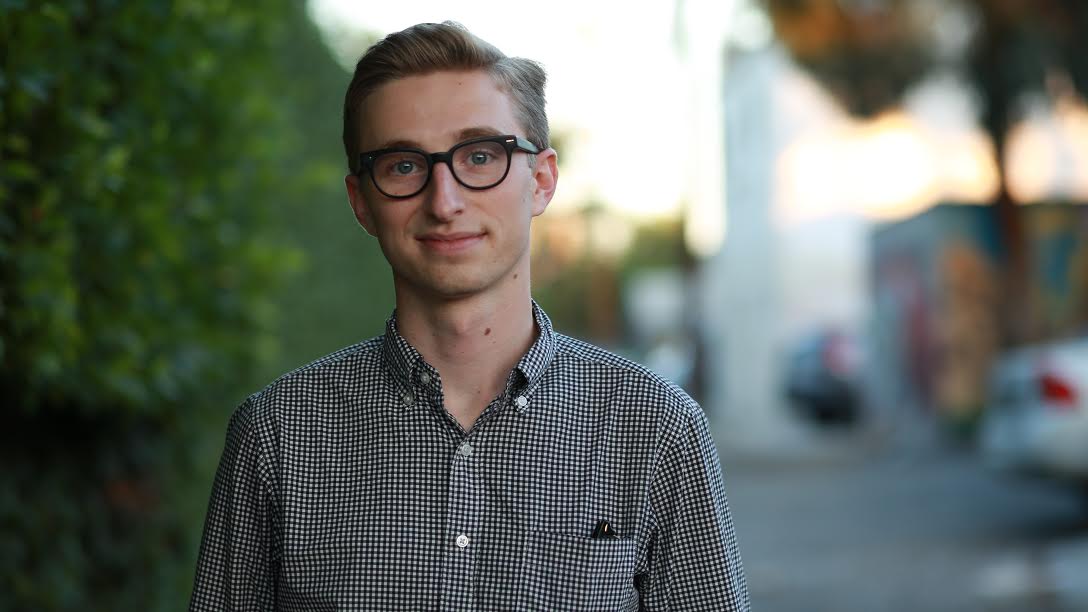 By:
The Planned Parenthood shooting in Colorado last week left three people dead and nine others injured. A University of Colorado police officer was among those killed by 57-year-old Robert Lewis Dear. But despite the fact that Dear was armed and dangerous, officers managed to take him into custody alive after a prolonged shootout and standoff with law enforcement.
The same cannot be said of many shooting suspects. Indeed, the same cannot be said of many unarmed suspects accused of non-violent crimes. When a photo emerged of Dear standing before police in handcuffs, people responded on social media "watch white privilege work," referring to the fact that white suspects appear to survive confrontations with police more often than Black suspects.
That raises an important point: you are 21 times more likely to be fatally shot by police if you're Black than if you're white, according to ProPublica.
This meme effectively highlights that statistic.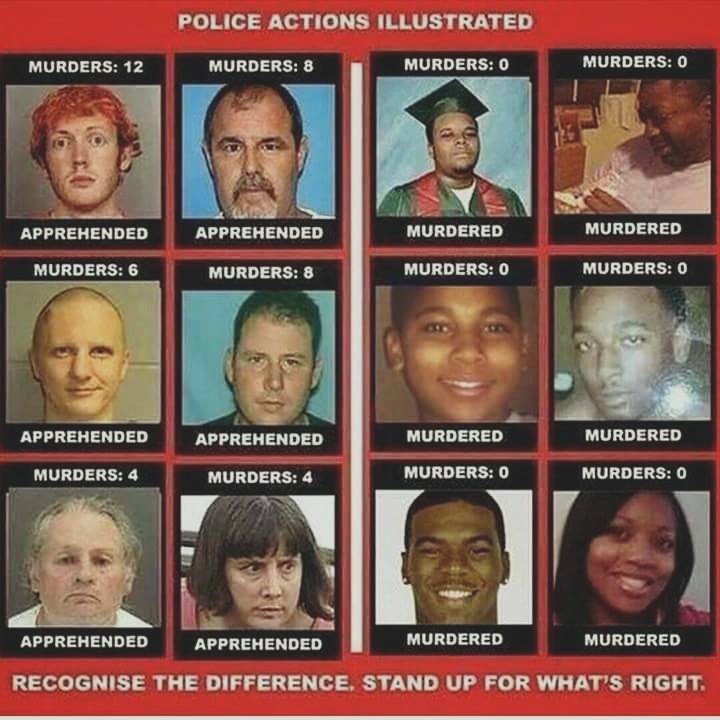 Facebook - facebook.com
These photos of mass shooters such as James Holmes, who killed 12 people at a Colorado movie theater in 2012, stand in contrast to those of Black police shooting victims such as Michael Brown and Tamir Rice. While the people on the left had killed multiple people, police practiced restraint and deescalation, apprehending the alleged shooters without incident. But those on the right, who hadn't killed anyone, were fatally shot by police.
The difference is race. White people are significantly more likely to be safely apprehended than Black people, even when the alleged crimes are disproportionate. In the wake of Michael Brown's death, which inspired protests throughout the U.S., ProPublica investigated racial bias in the use of deadly force for young males, looking at 1,217 deadly police shootings from 2010 to 2012.
"[T]he federal data show that blacks, age 15 to 19, were killed at a rate of 31.17 per million, while just 1.47 per million white males in that age range died at the hands of police," ProPublica reported. "Blacks are being killed at disturbing rates when set against the rest of the American population."
These findings are consistent with what other research has shown. Not only are Black people incarcerated at nearly six times the rate of whites, but they also are disproportionately the victims of deadly force. Revising use of force police policy is part of what civil rights advocates such as the NAACP and Black Lives Matter hope to achieve in terms of criminal justice reform.
"Police should have the skills and cultural competence to protect and serve our communities without killing people—just as police do in England, Germany, Japan and other developed countries," Campaign Zero wrote on its website. "Revised police use of force policies should protect human life and rights."
Share your opinion
Is gun violence an important issue for you in the 2016 election?