A San Bernardino Shooting Witness Just Told Us Why This Felt Like a 'Terrorist Act'
December 3rd 2015
By:
David Johnson lives in San Bernardino, California and was out having breakfast with a friend when he heard the first round of gunfire. His curiosity led him up the street from where he was as the gunfire continued towards the Inland Regional Center. He and the rest of the nation would later learn that three suspects entered the IRC and fired indiscriminately at people inside.
"I walked from down there all the way up here," recalls Johnson pointing towards the area near Waterman and Hospitality Lane, a few blocks south from the IRC near Waterman and Orange "and there was still gun clapping."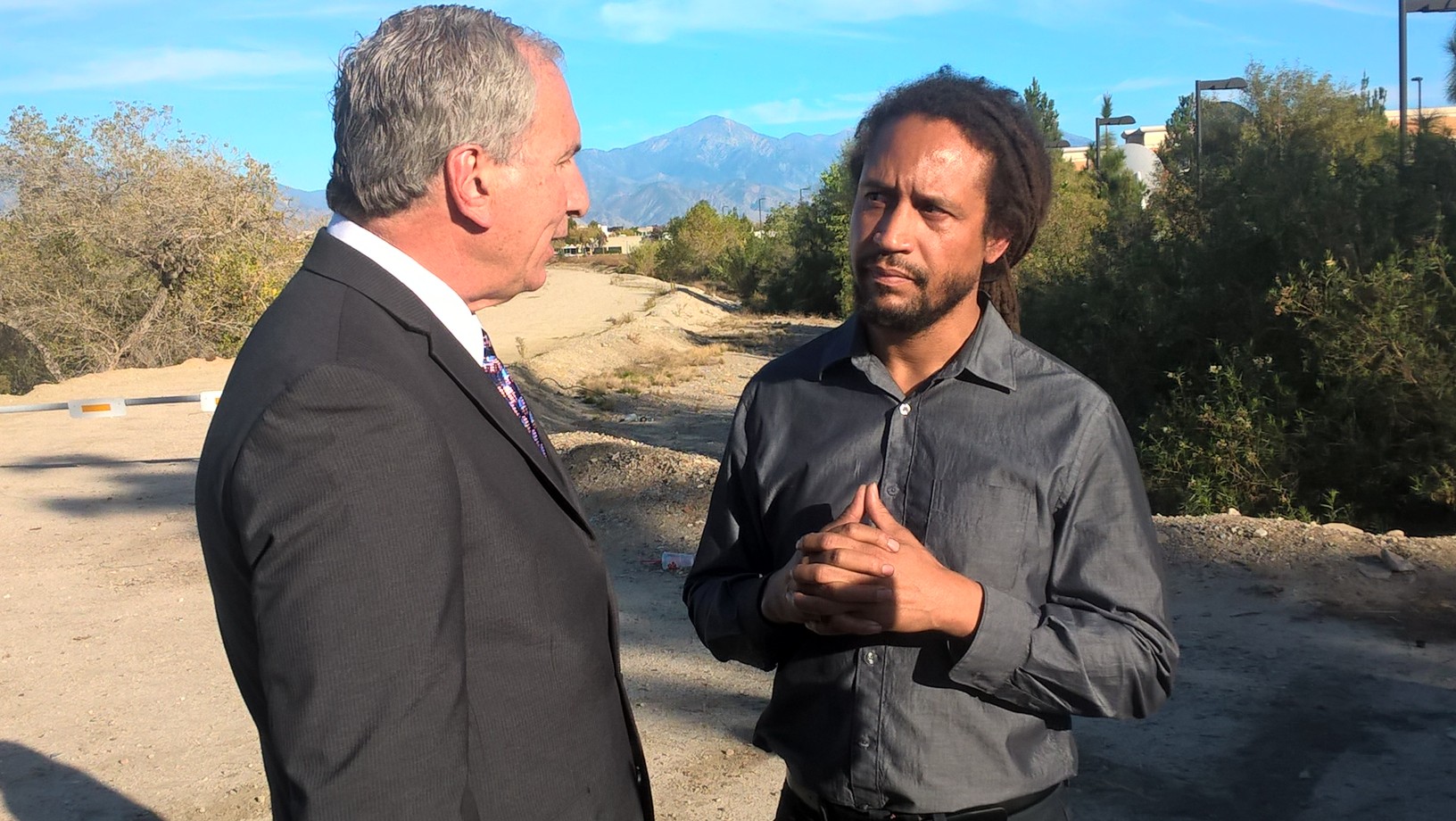 /Ivan Fernandez
Seventeen people were wounded and 14 died in the attack, which authorities have not labeled as a terrorist attack as of this 7 PM. Wednesday. Johnson however, who grew up in the city did not hesitate to label the incident as a terrorist attack.
"My take is that this was not random," he says. "This was planned because of the simple fact that a random, violent act is just acted out spontaneously and it's over. These people not only acted in a long period of time with different pitches of weapons… they escaped without being identified. That takes skill, that takes planning. That's actual terrorism, that's a terrorist act."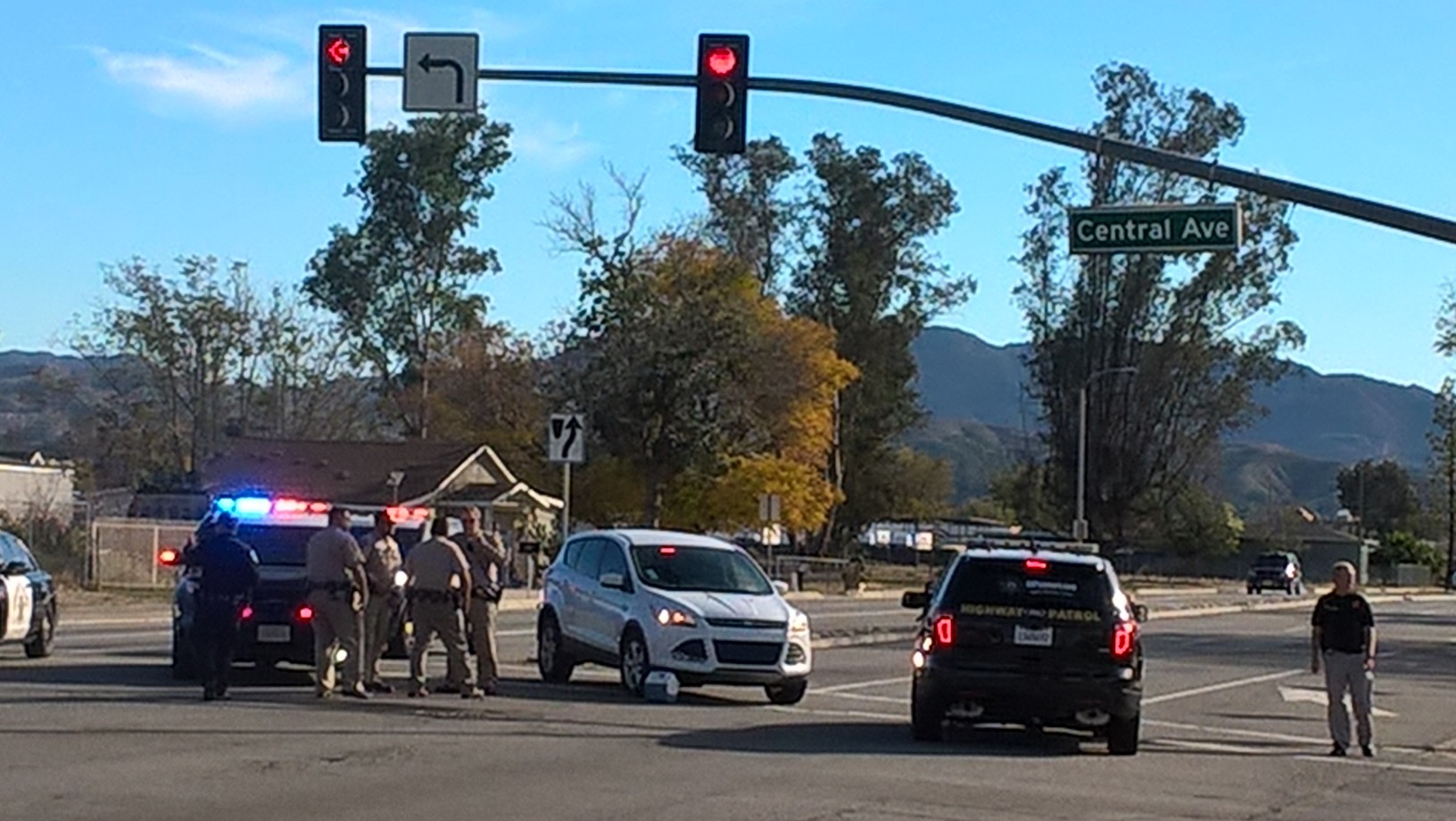 /Ivan Fernandez
Johnson compared the attack to a robbery and hostage situation that occurred in Port Elizabeth, South Africa in 2009. He lived in South Africa for nine years and was near the Boardwalk Casino when half a dozen armed men attempted to rob it. The drama resulted in a hostage situation and resulted in a shootout that lasted nearly 10 minutes with what Johnson recalled as a shootout that lasted "for like 10 minutes back and forth," he recalled.
Johnson noticed several vehicles fleeing the scene after the shooting, which he assumes were people trying to flee the violence.
"It was silent for a while, cars swooped off... some people that were patronizing trying to get out of there. The main thing that was shocking and startling to me was how long the weapons were going off and how it was multiple different pitches and sounds of weapons. I would say the shooting went down for like five minutes."
As of Wednesday at 7 PM, an unidentified male and female suspect were killed following a police chase. Both were dressed in assault-style clothing/tactical gear and assault weapons were found inside their vehicle. A third suspect was apprehended. There is still no known motive for the crime.
Share your opinion
Is gun violence a concern in your community?