Hospitals Are Severing Ties With McDonald's
Fast-food giant McDonald's is gradually losing its status as a food service provider in medical centers across the country.
Last month, Allina Health, the parent company of Abbott Northwestern Hospital in Minneapolis, announced that it would end a 25-year run with the burger chain by terminating its lease with the hospital in May.
Allina officials said the move was part of a broader effort to provide healthier food options and move away from high-fat foods and sugary drinks.
"As an organization focused on health, it is our responsibility to model and encourage healthy choices," Dr. Penny Wheeler, the company's president and CEO, told the Minneapolis Star Tribune.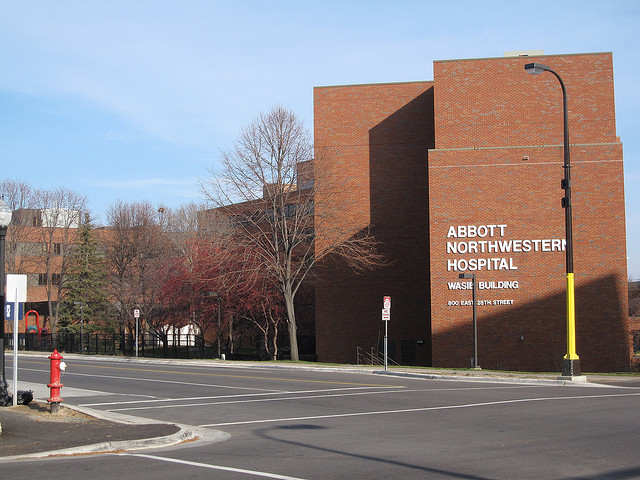 Flickr user edkohler - flickr.com
The paper reports that McDonald's' lease was slated to last another decade, but Allina ended it early. The company's presence in hospitals had been criticized by activist groups for being a counterproductive, inappropriate presence in health care facilities.
"Increasingly, health leaders understand that the very corporations that drive diet-related disease have no place in our health institutions," Sriram Madhusoodanan, director of Value [the] Meal campaign at Corporate Accountability International, said in an emailed statement to ATTN:. "We applaud Allina Health for its decision and urge other hospitals to follow suit. With their leadership, junk food partnerships with health institutions will soon become a thing of the past."
Other healthcare providers have recently taken similar steps.
In August, the Cleveland Clinic announced that it would end its contract with the chain, citing a drive to create a healthier environment for its visitors, employees, and patients. "Cleveland Clinic wants to help patients and visitors and our employees turn to healthier lifestyles and healthier choices," a clinic spokesperson told NPR. Others, including Vanderbilt Medical Center in Nashville, Riley Hospital for Children in Indianapolis, and Truman Medical Centers in Kansas City have terminated contracts with the company in recent years, NPR reported.
According to Corporate Accountability International, Abbott Northwestern is the eighth McDonald's restaurant on hospital grounds to shut down since 2009.
McDonald's has tried to distance itself recently from its longstanding reputation as a junk food purveyor, experimenting with ostensibly healthier menu items in an effort to boost drooping sales. But the company's bread and butter remains its unhealthier fare—something medical care providers apparently increasingly see as an oxymoron in a hospital cafeteria.
"The obesity epidemic among children and adults is doing a lot of driving of the changes at hospitals," Persis Sosiak, director of public health and research at the Cleveland Clinic, told NPR in 2012. "I think a lot of systems are starting to evaluate what they view as wellness."
Share your opinion
Do you think fast-food restaurants belong in hospitals?