Marijuana Users Just Scored A Victory in Washington
Marijuana users scored a quiet victory in Washington this week—or at least a reaffirmation that the substance is on the minds of lawmakers who hold the purse strings of the federal government.
"Riders" included in next year's massive spending bill would prevent the Department of Justice and the Drug Enforcement Administration from spending money on interfering with the implementation of state laws covering medical marijuana and industrial hemp research programs. Both practices were prohibited by language in last year's spending bill as well.
If passed, the bill would reaffirm some important already-existing clauses regarding how the federal government can spend money on policing marijuana in states where it has been voted legal for consumption. The $1.1 trillion bill, which is already expected to pass, will be voted on by members of the House on Friday as Congress' last order of business before the holidays. You can read all 2009 pages of the bill here.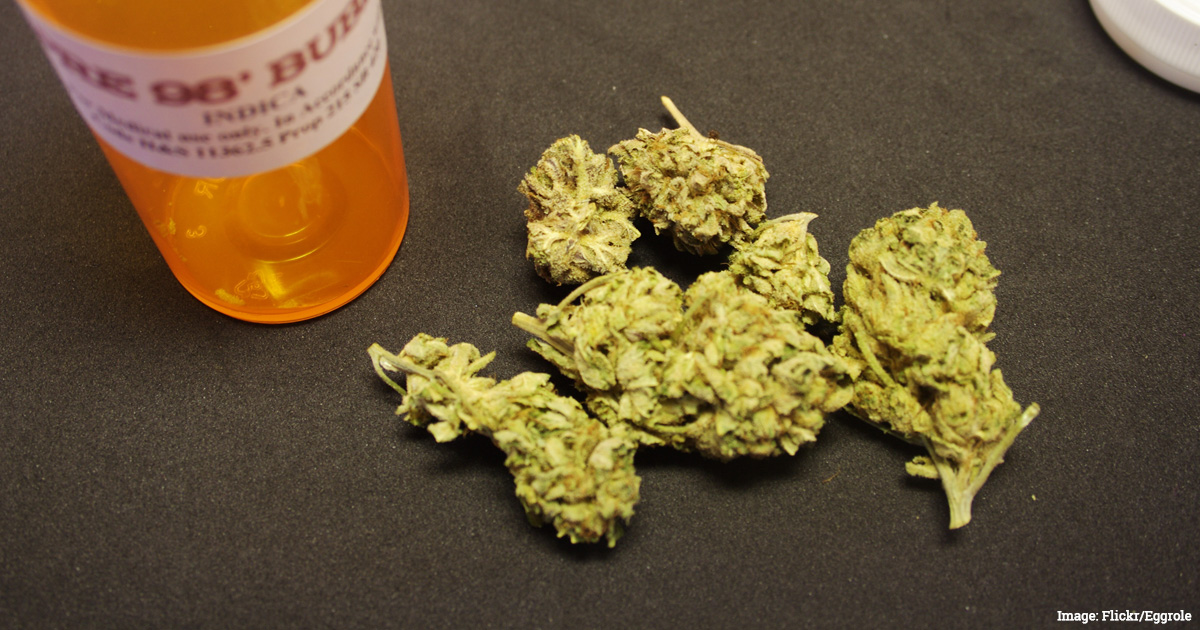 Advocates said that bill reflects a turning point for what was once a "dangerous third-rail" issue by elected officials.
"[T]he inclusion of these provisions demonstrates how [marijuana] has now become a mainstream issue at the forefront of American politics and policymaking," said Tom Angell, chairman of the Marijuana Majority told ATTN: in a statement.
Angell said that while this marks the second time Congress has used the appropriations process to stop federal agents from interfering with state marijuana laws, the process hasn't always panned out.
"[S]o far the Department of Justice has taken the absurd position that these spending provisions don't actually prevent them from going after patients and providers who operate legally under state policies," he explained.
The provisions stem from an amendment earlier last year proposed by Reps. Dana Rohrabacher (R-Calif.) and Sam Farr (D-Calif.) that attempted to stop the DEA from using federal monies to interfere with state medical laws. Advocates like Robert Capecchi, director of federal policies for the Marijuana Policy Project, said the revival of that amendment suggests that "most members of Congress are ready to end the federal government's war on medical marijuana."
"There's a growing sentiment that the Justice Department should not be using taxpayer dollars to arrest and prosecute people who are following their states' medical marijuana laws," Capecchi said in a statement to ATTN:.
Despite financial restrictions like those stipulated in the FY2016 and FY2015 budgets, federal law enforcement has continued to go after individuals operating legal marijuana businesses in states like California, where medical cannabis has been legal for years. The Justice Department has said that its power to enforce federal drug laws trumps such provisions, which it says only bars federal agencies from messing with state efforts to implement medical laws.
Advocates have pushed for more permanent, standalone legislation that would be harder for federal agencies to dispute.
"This amendment has teeth, but only as long as it keeps getting renewed," said Capecchi.
The riders do not allow Veterans Affairs department doctors to recommend marijuana for veterans or stop the them to refuse service to veterans using medical marijuana, nor does it prevent federal punishment for banks in business with legal medical marijuana providers.
Share your opinion
Do you think marijuana should be federally legalized?