One Common Anti-Marijuana Argument Just Took a Blow
Drug use among U.S. teenagers this year is at or near the lowest recorded levels, according to the results of a federal survey released this week. Use of the most common illicit drug, marijuana, remained relatively flat — a trend that's been more or less consistent since 2010 — and some drug reformers and marijuana legalization advocates celebrated the new data.
Cigarettes, alcohol, prescription pain killers, and synthetic marijuana use all continued to decline, according to the Monitoring the Future Survey, which is conducted by the University of Michigan and the National Institute on Drug Abuse and tracks more than 40,000 students in grades 8, 10 and 12. Since 1975, the survey has asked students about their substance use.
The survey results could help dispel a persistent argument often touted by marijuana prohibitionists: that the more pot is treated as a legal substance, the more kids will use it.
"Youth marijuana use is stable and even falling in some categories, all while a growing number of states enact legalization," said Betty Aldworth, executive director of Students for Sensible Drug Policy, in a statement to ATTN:.
The data show that legalization has not spurred a flurry of marijuana use among teens, Aldworth said. The data also underscore the ineffectiveness of "scare tactic" drug education: Even as marijuana use remained flat, the teens' perceptions of marijuana's dangers declined, the survey found.
What traditional drug education has told children is wrong, Aldworth explained:
"This new data solidifies early indications that the scare tactics peddled by prohibitionists are false. Criminalization isn't the way to encourage young people to make healthy choices; regulating a legal market and honest, reality-based education is. That fact is made even more clear by the continued reduction in youth tobacco and alcohol use."
Other policy advocates had similar takeaways from the new data.
"Many young people recognize that marijuana is less harmful than alcohol and other drugs. But they also understand that it is not OK for them to use it," said Mason Tvert, spokesperson for the Marijuana Policy Project, in a statement. "A lot of marijuana laws have changed over the past five years, but rates of teen marijuana use have not. It's becoming harder and harder for our opponents to make the case that rolling back prohibition will lead to increased use by teens."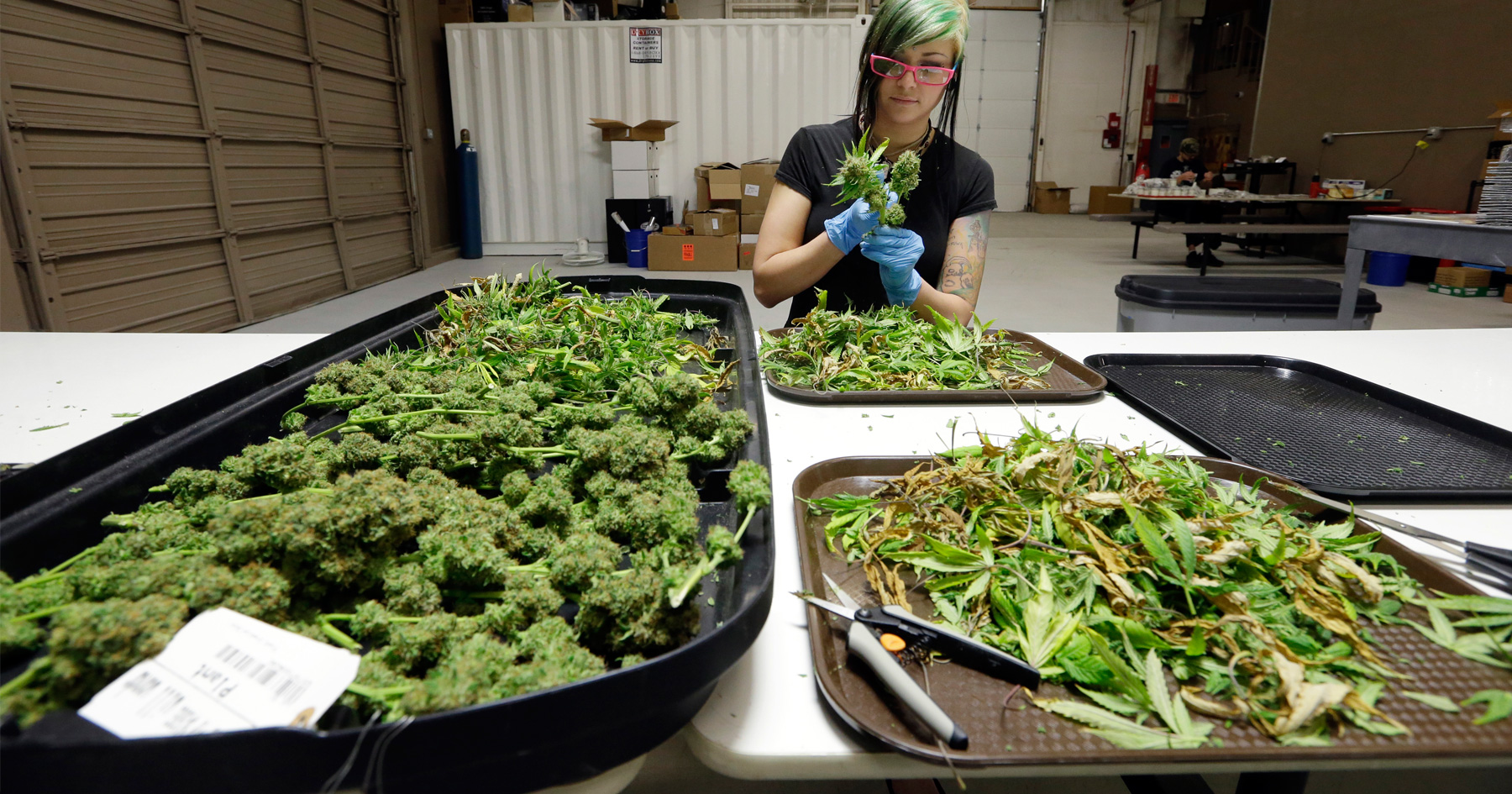 AP/Elaine Thompson - apimages.com
But to other observers, the numbers provided little evidence that marijuana legalization led to anything concrete, let alone a freeze in teen use. (Marijuana is legal for medical use in more than half of U.S. states and for recreational use in four states and the District of Columbia.)
"The proportion of our young people smoking marijuana this frequently remains a matter of concern," said Lloyd Johnston, the study's lead investigator and a research professor at the University of Michigan's Institute for Social Research.
According to the survey, marijuana use among 12th graders remained especially high, with around 6 percent of 12th graders reporting daily or near-daily use of the substance. "Perceived risk is usually a deterrent to use, and it is clear that this deterrent has weakened considerably," he said.
It's worth noting, as Vox did, that while the survey results are promising, legalization — especially in states where recreational use is permitted — is too new to draw conclusions. Moreover, the numbers are national averages, not state-specific results: Teen drug use statistics in states such as Oregon and Colorado could be slightly higher, thanks to more widespread use.
Another concern is that it's still too early to gauge the full effects of widespread legalization and its effects on younger potential consumers, especially if mass-market companies are on board with sly advertising techniques to draw in young people.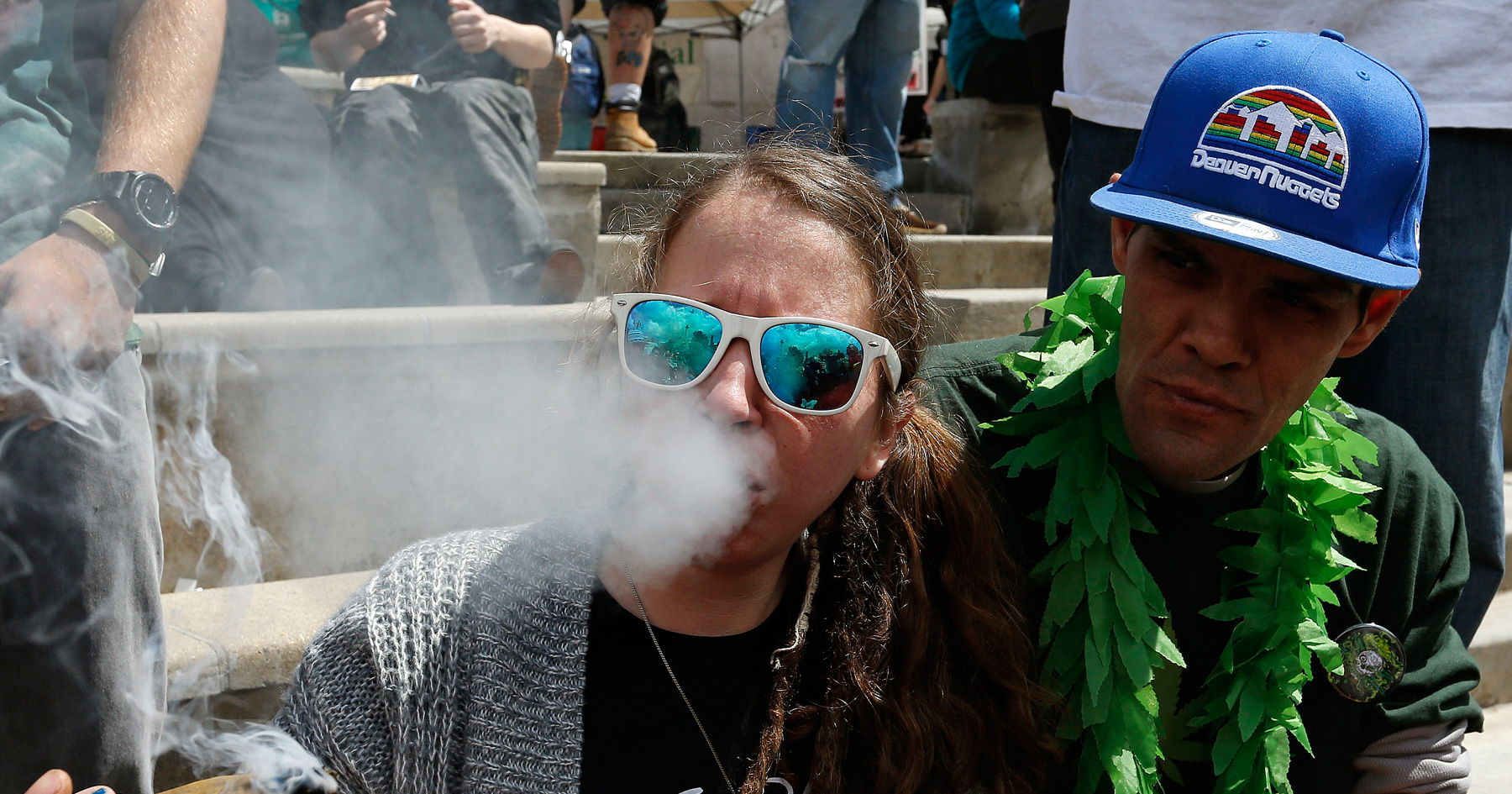 AP Photo/Brennan Linsley - apimages.com
Then again, it's also worth pointing out that early research in legal states seems to resonate with marijuana advocates' reading of the new data. Teen marijuana use in Colorado in the first year of legal cannabis remained stable, and legal medical marijuana laws have been shown to have no real effect on teen use, according to a recent survey.
Share your opinion
Is "scare tactic" drug education effective?