Why This Australian Anti-Marijuana Campaign Totally Backfired
December 21st 2015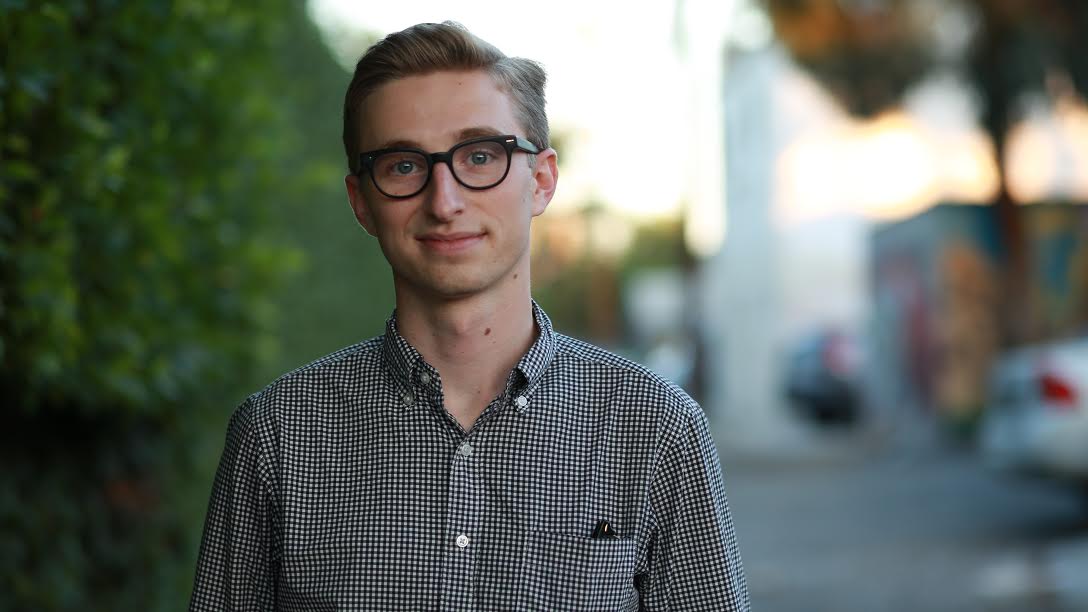 By:
An Australian anti-marijuana campaign featuring human-sized sloths hilariously backfired in December after the ads were uploaded online and went viral.
A compilation of three videos have been viewed more than 2 million times and were created by the New South Wales Department of Premier and Cabinet, an Australian government agency. The ads were designed to scare kids away from marijuana by promoting the idea that "you're worse on weed," but instead, #StonerSloth became an internet sensation, inspiring memes and parody videos galore.

There are a number of reasons the videos went viral. For one, they depict marijuana users as sloths, an inoffensive comparison that stoners readily embraced.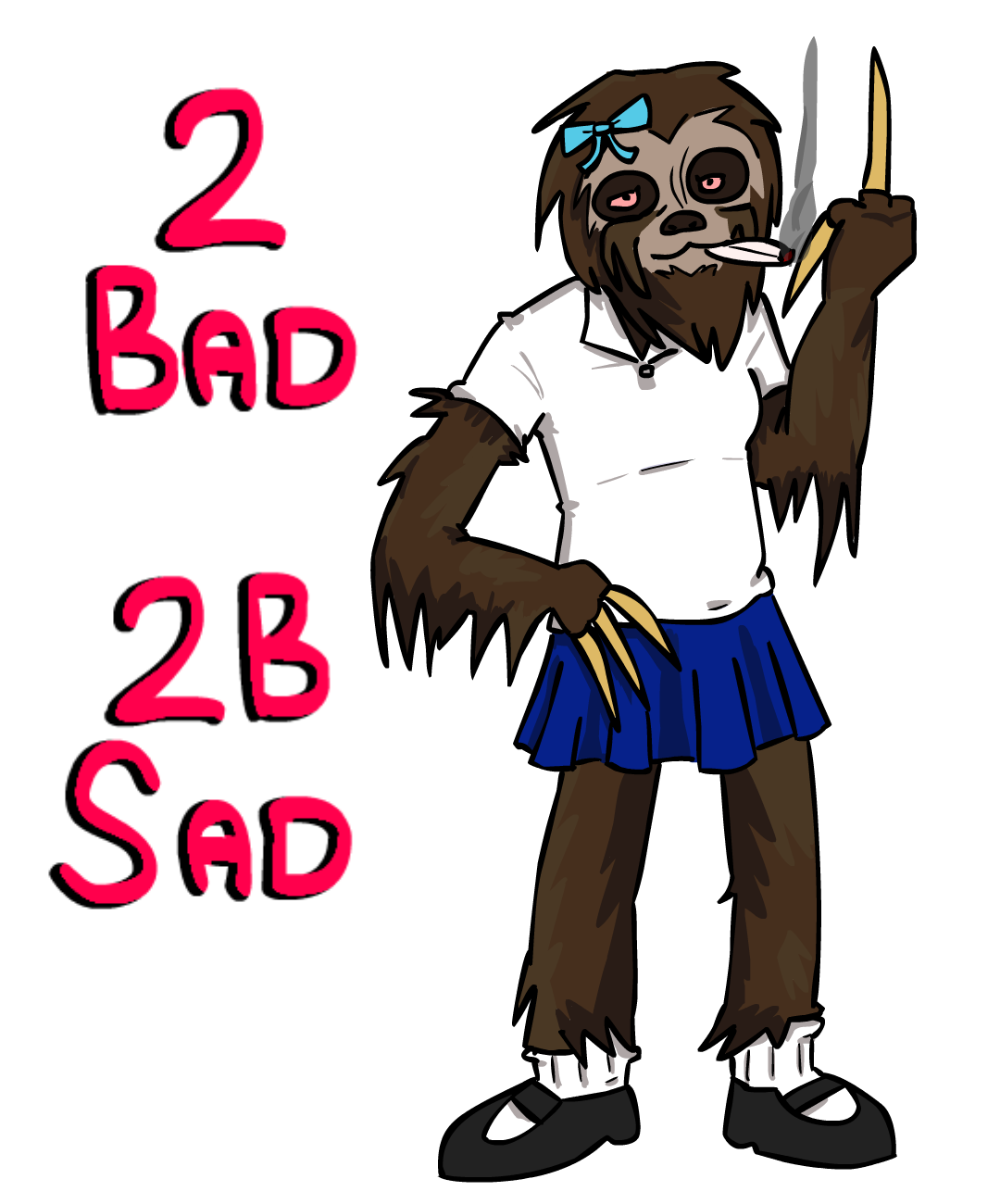 Tumblr - tumblr.com
Then there's the fact that the portrayal of stoners is about as accurate as the deflated teen featured in an "Above the Influence" PSA sponsored by the U.S. Office of National Drug Control Policy.
Here's a breakdown of the marijuana myths promoted in the Stoner Sloth campaign.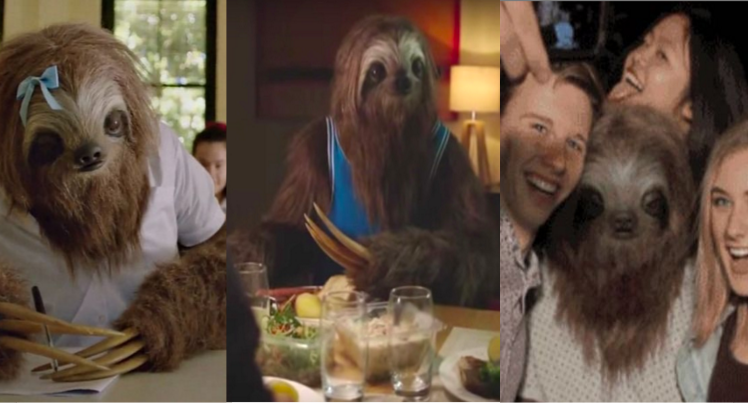 1. Marijuana impairs academic performance.
As a general rule, you probably shouldn't get really high before taking an exam. You probably shouldn't take shots of vodka, either. Or get intoxicated in any form, really.
But the notion that marijuana negatively affects your cognitive abilities is a myth. In fact, smoking sativas — a type of cannabis associated with cerebral highs — has been shown to improve focus and productivity in people who suffer from attention deficit disorders.
2. Marijuana prevents you from differentiating between salt and salad.
... I'll just leave this parody video here and let you mull this one over for yourself.
3. Marijuana makes you socially awkward.
The stoner sloth in this ad is observed at a party, unable to make conversation with two girls who the sloth's friend is clearly attempting to impress. To be sure, being the only high person at a social gathering can be awkward, especially if you have judgmental friends like this sloth. But studies show that marijuana can actually treat social anxiety.
What's worse about this ad is that it takes place at a party where everybody else is drinking from red solo cups. Presumably, they are drinking alcohol. This seems like an irresponsible message for the Australian government agency to be sending to young people considering that 15 people die from alcohol-related illnesses in Australia every day, according to the Australian Broadcasting Corporation. Nobody has ever died from smoking too much pot.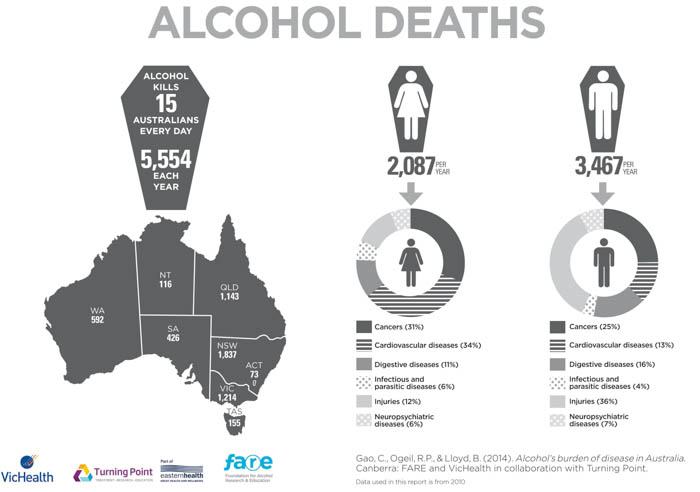 Australian Broadcasting Corporation - net.au
Now that we've got that out of the way, here's how Australian officials have responded to #StonerSloth.
New South Wales Premier Mike Baird was apparently unaware of his own agency's anti-marijuana campaign until Sunday, when he wrote on Twitter that he wasn't sure "where NSW Gov's ad guys found Chewbaccas siblings" and called the ads "[q]uite something."
The person who created the ads hasn't come forward yet, Mashable reported. But the National Cannabis Prevention and Information Centre, an Australian research organization, has called on the ad agency responsible for Stoner Sloth to retract claims that its research informed the campaign.
"They have used our name to cover this campaign... We are going to ask them to print a retraction that it is based on work that we did," the center's director, Jan Copeland, told the Sydney Morning Herald. "NCPIC was not consulted on any of the creative elements of this campaign."
ATTN: reached out to the New South Wales Department of Premier and Cabinet for comment, but a representative could not reached by the time of publication.
Share your opinion
Do you think marijuana is safer than alcohol?