This Beautiful Photo Series Exposes the Human Side of Mothers in Prison
December 23rd 2015

By:
Earlier this year, President Barack Obama brought prison reform to the forefront of the political dialogue by not only bringing attention to some alarming statistics, but also by visiting an actual prison. And yet one demographic largely remains underrepresented in the dialogue: pregnant inmates and new mothers.
In many cases, mothers, who can be shackled while giving birth, are separated from their newborn within 24 hours.
There's one place where things are different for pregnant prisoners.
The Washington Correctional Center for Women in Gig Harbor, Washington, a prison that allows pregnant inmates who give birth to remain with their children through its Residential Parenting Program, is the exception to this unfortunately pervasive policy. The program was recently portrayed in a series of beautifully humanizing photographs of prison mothers and their babies entitled "Pregnant Custody."
"Pregnant inmates have specific needs based on the recognition that at least two people — both mother and baby — are vitally affected," the series' photographer, Cheryl Hanna-Truscott, told Refinery29. "The mothers are very eager to have their picture taken — and I never press for personal information — but there's just so much ... sharing that seems to come out in a safe outlet."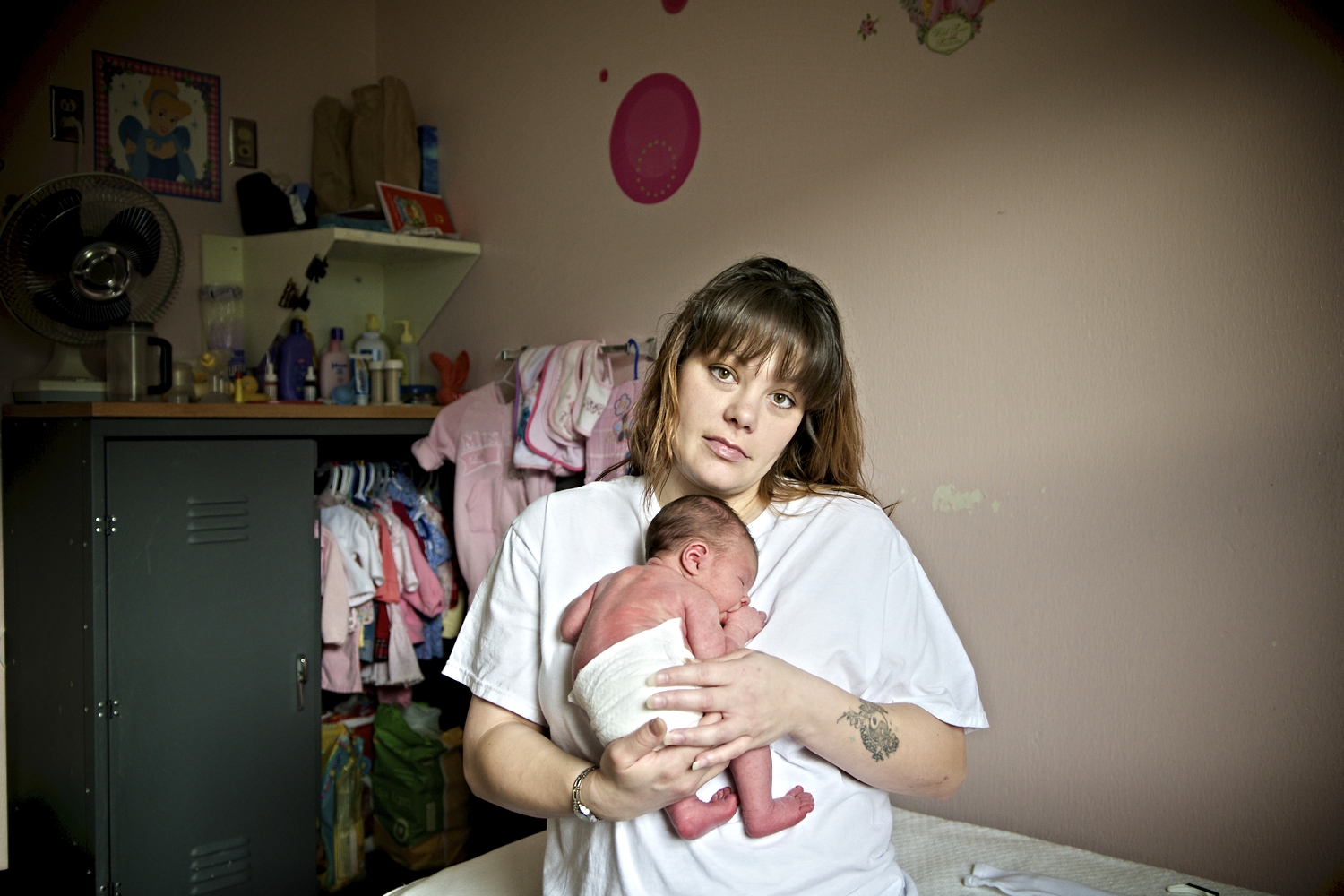 Cheryl Hanna-Truscott - squarespace.com
Hanna-Truscott worked for 12 years at the correctional center, hearing ideas about the Residential Parenting Program as early as the mid-1990s. She told Refinery29 that she continues to encounter "harsh judgment" about the program. "They'll say, 'Babies don't belong in prisons,' just point-blank. But, no. Babies belong with their mothers, in a safe, protective environment," Hanna-Truscott told the magazine.
She also pointed out a sad reality. 
For the most part, the American prison system was historically built around incarcerating men, which could be why working with incarcerated pregnant women and mothers seems especially complicated. But today, women happen to form the fastest-growing demographic in U.S. prisons, and according to the American Journal of Public Health, about 6 to 10 percent of female inmates enter prison pregnant. In the year of 1998 alone alone, 1,400 women gave birth while incarcerated.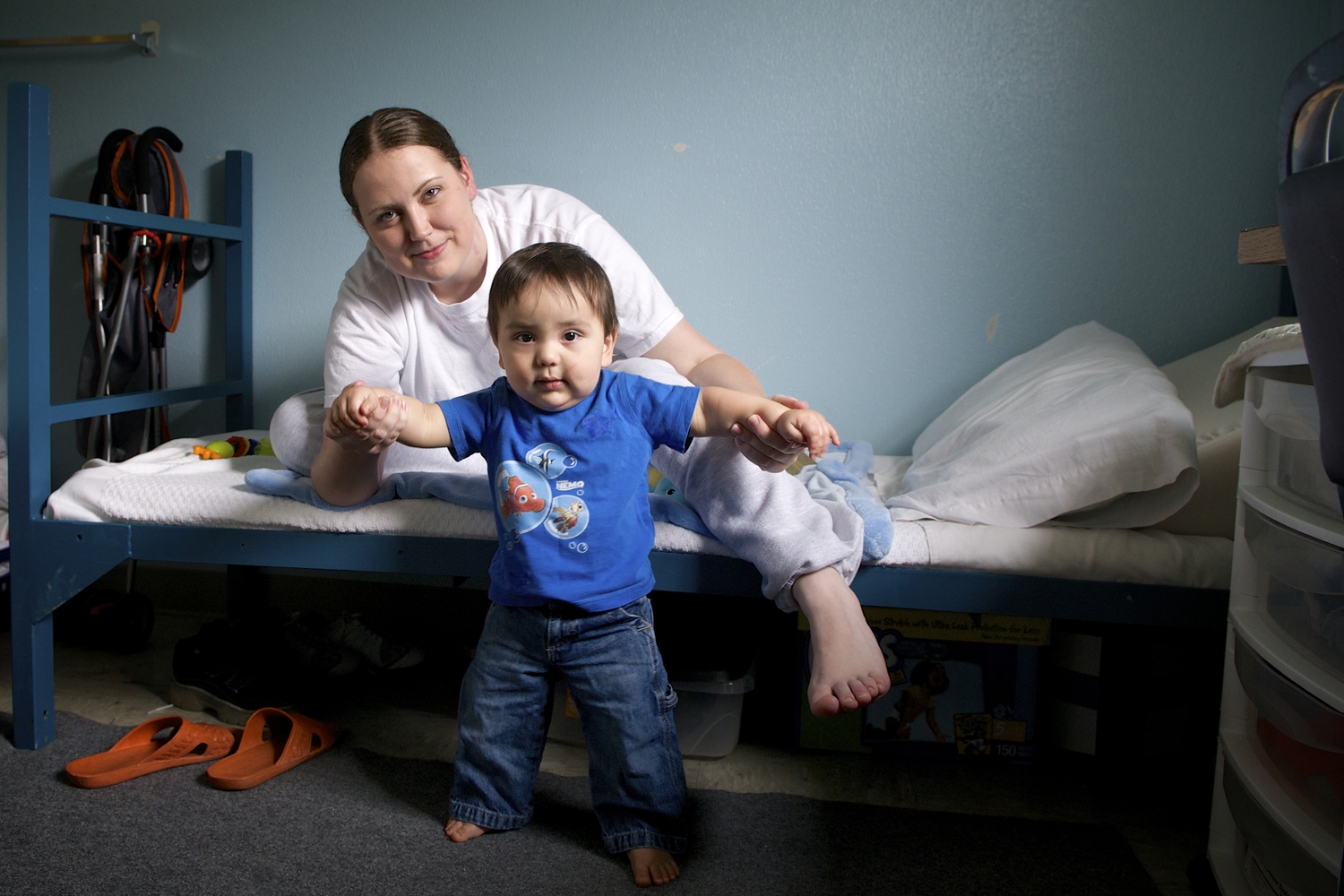 Cheryl Hanna-Truscott - squarespace.com
Growing rates of inmate pregnancies and births indicate the need for reform, with pregnant inmates increasingly facing threats to their health care and, in extreme cases, they are crammed together in single units. To Hanna-Truscott, the Residential Parenting Program model is certainly worth considering, if for no other reason than basic biology. "As a former midwife and child sexual-abuse specialist, I am absolutely convinced about the scientific support for prison nursery programs," Hanna-Truscott told the magazine. "Neuroscientists talk about age 0-to-3 being a critical window for brain development."
And the Washington Correctional Center for Women's Public Information Office agrees. In a statement provided for ATTN:, prison officials discussed the motivations for developing the program, and positive changes in the correctional center's atmosphere that staff members have noted:
"The Washington Department of Corrections recognizes the vital role families play in the reentry process and will support offenders in maintaining ties with family. The reason is to establish a healthy mother/child attachment, promote positive parenting skills and provide transition services back to the community. The Residential Parenting Program (RPP) at the Washington Corrections Center for Women (WCCW) in Gig Harbor, Washington, was implemented in August 1999, through a partnership with Puget Sound Education Service District - Early Head Start (PSESD-EHS)."
Correctional Unit Supervisor Sonja Alley states, "[The Residential Parenting Program] has a calming effect on all general population (GP) offenders housed in J-unit … the environment is cleaner and has a home like feel due to efforts of the staff to mirror home like experiences for the child."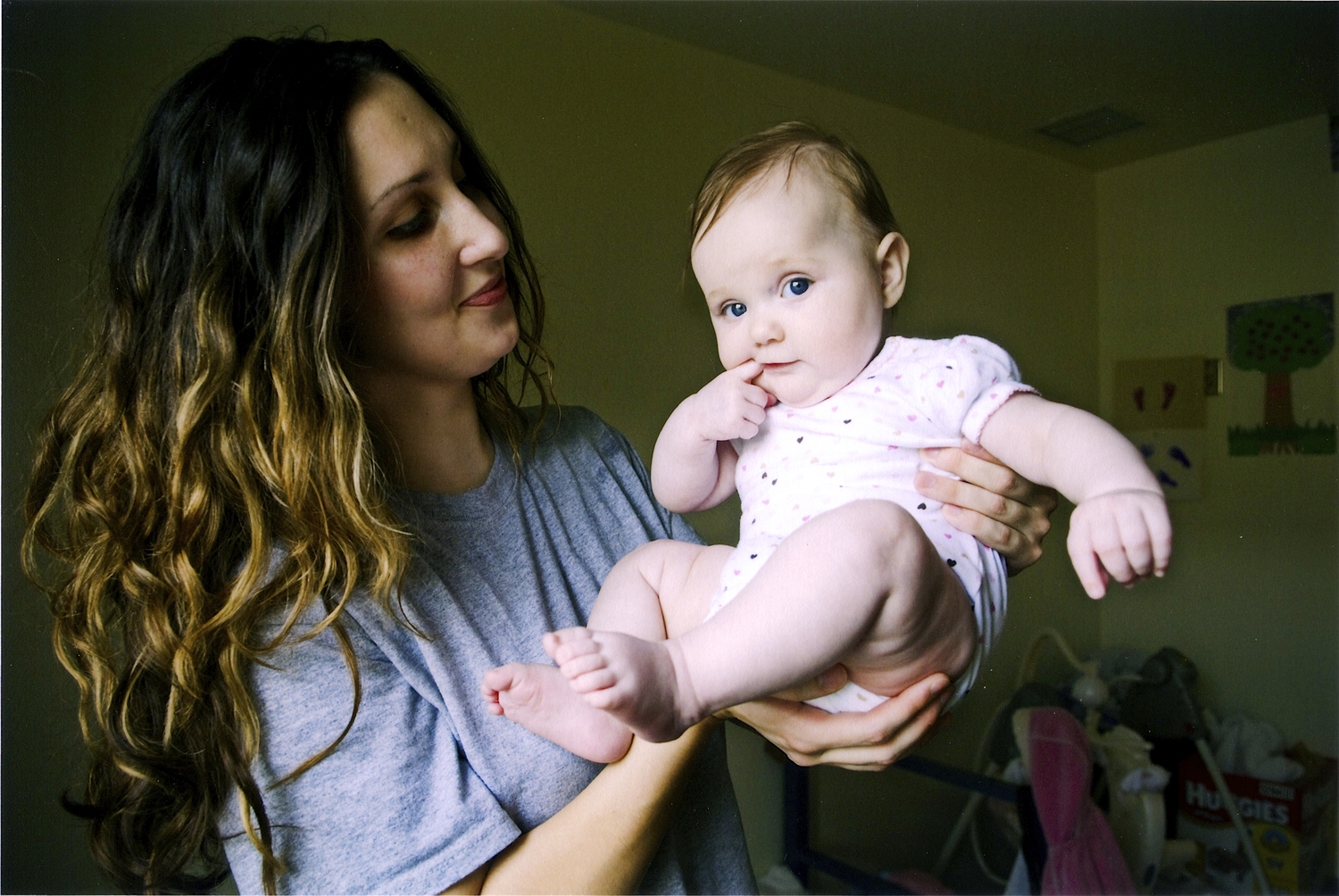 Cheryl Hanna-Truscott - hannatruscott.com
The prison also shared some of its predictions for the program's long-term effects:
We predict that mothers involved in this program will have an opportunity to develop a strong bond with their child and will be better prepared to reenter the community upon release and manage the challenges of being a good parent. Parental stress is known to be a criminogenic factor for women involved in the criminal justice system.
Protective Custody from Cheryl Hanna-Truscott on Vimeo.
Share your opinion
Do you think pregnant inmates should be handcuffed during labor?