Muslim Woman's Incredible Way to Fight Islamophobia
December 31st 2015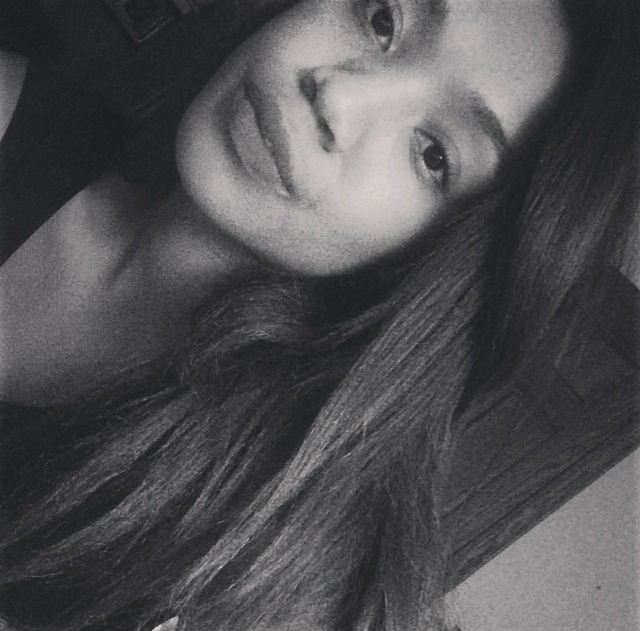 By:
As more examples of Islamophobia crop up, one Muslim woman is taking a stand for her faith, literally.
Mona Haydar, along with her husband, decided to set up a stand outside of a library in Cambridge, Mass. with signs reading "Ask A Muslim," "Free Conversation," and "Talk to A Muslim." In addition to inviting people to discuss Islam and its misconceptions, Haydar also served free cups of coffee and doughnuts to passersby.
Facebook/Mona Haydar - facebook.com
In a Facebook post, Haydar explained how the decision to do this was a out of her "comfort zone."
"I think I was hesitant because I am so obviously Muslim, and I wondered what that would bring," Haydar told ATTN:. "I believe in the power of love, and setting strong intentions for love. I just realized that moving forward — and with this project specifically — I needed to look at why I was afraid, and ultimately ... what I saw was I was afraid of the unknown. And I wasn't okay with that. I wanted to be more open hearted, more open minded, and so I just made the decision after talking to my husband about it."
Although unaware what to expect, Haydar was embraced with open arms.
"Everyone who stopped to talk to us was so kind and sweet," Haydar said in a Facebook post. "'Thanks for doing this' was the most common comment and often followed by, 'I'm sorry about what's happening in our country right now. It makes me so sad.' One woman was on the verge of tears and wanted to know when we were coming back so she could bring a box of donuts for us to give out."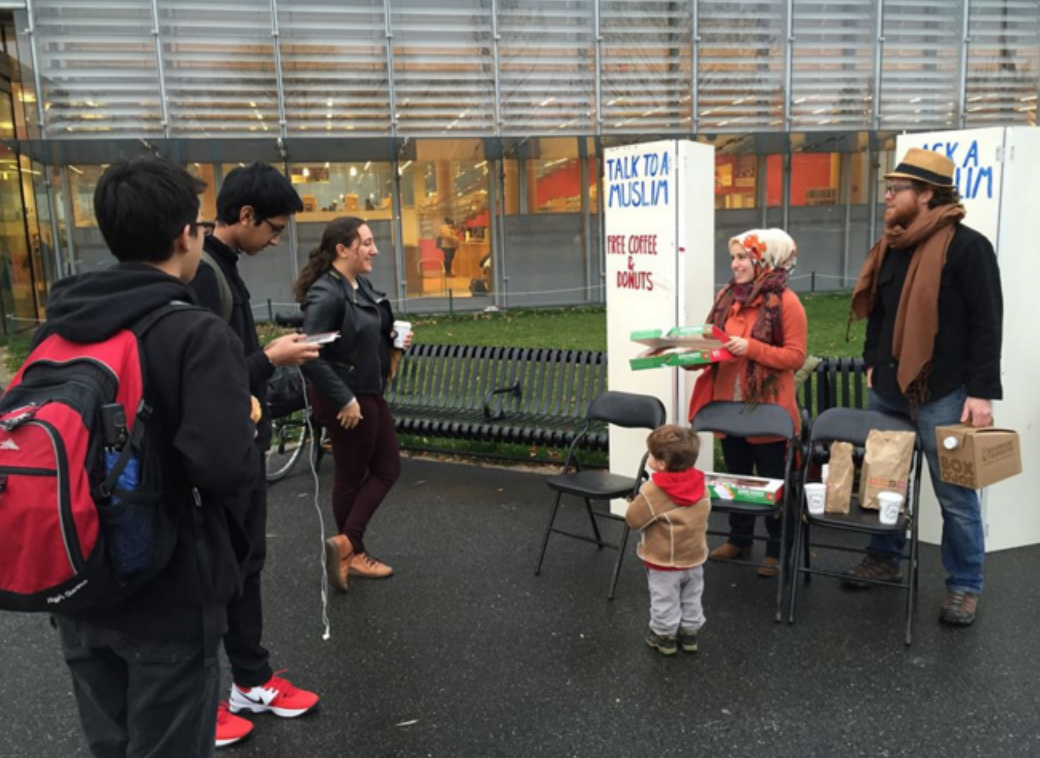 Facebook/Mona Haydar - facebook.com
Besides the kind strangers and high school students who stopped by to chat with her and her family, Haydar told ATTN: that one of the most memorable moments was one of her conversations with a gay couple who had been married for 22 years. Haydar explained to ATTN: that the conversations with the people she met was a pleasant reminder of the good in humanity.
The idea to spark conversation with the community about Islam was first introduced to Haydar by her husband during dinner one evening. After watching an episode of "This American Life," where a young Iraqi man did something similar, Haydar's husband proposed, Haydar told NPR's Carrie Khan.
Following the attacks in Paris the Council on American-Islamic Relations has received more reports about Islamophobia, threats, and "violence targeting American Muslims than any other short period of time since 9/11", according to the International Business Times. In December, two Muslim women in Texas were verbally assaulted in a restaurant, and another woman in Chicago was allegedly spit on in a bus for appearing Muslim. The recent spate of Islamophobia may coincide with anti-Muslim rhetoric filling the airwaves by politicians, something that Haydar alluded to.
"The world is a good and beautiful place with small pockets of hatred here and there," Haydar said in the Facebook post. "There is an overwhelming amount of love and so remember this post when you are faced with bigotry and hatred towards you or your faith. Remember that you have supporters too. When you are faced with difficulty, remember that ease is right around the corner. "
Haydar told ATTN: that although she and her husband have no formal plans to set up the stand again, they intend to go back when both their schedules permit.
Share your opinion
Have you noticed an increase in Islamophobia since the Paris attacks?