The Scary Reality Of Being A Homeless Woman In The Winter
January 17th 2016
By:
More than half a million people in the U.S. are homeless, and women in this group face increased hardships during the chilly winter season.
Homeless women and survival sex
In the winter some women will find themselves choosing to have sex with someone just to have shelter from the cold weather outside — a phenomenon often referred to as survival sex. In 2009, the New York Times reported that nearly one third of homeless youth had participated in survival sex to get by on the streets and have a place to stay. Prostitution and survival sex can understandably be very dangerous to women.
The dangers of survival sex
In 2015, trans woman Sasha Washington told HuffPost Live that she engaged in survival sex as a homeless woman at the age of 15 and was nearly killed by a man on whom she performed oral sex.
"I wound up realizing that I was giving this guy oral head for two hours and thirty minutes and he's not ejaculating yet, so I need to go," she said. "He didn't want me to go and he tried to kill me. So he left the room and went in the kitchen, came back and had the biggest knife ... and he tried to stab me in my chest. Instead of him stabbing me in my chest, he took ... [the top of] my wedding [ring] finger off."
Washington said that the man then gave her a choice to be killed or let him penetrate her, even though she never let clients do that. She made an exception for this man to save her life.
"Then I ran out," she said. "It was very risky. I could have been one of the trans girls that could have been dead and nobody would have known about it, you know?"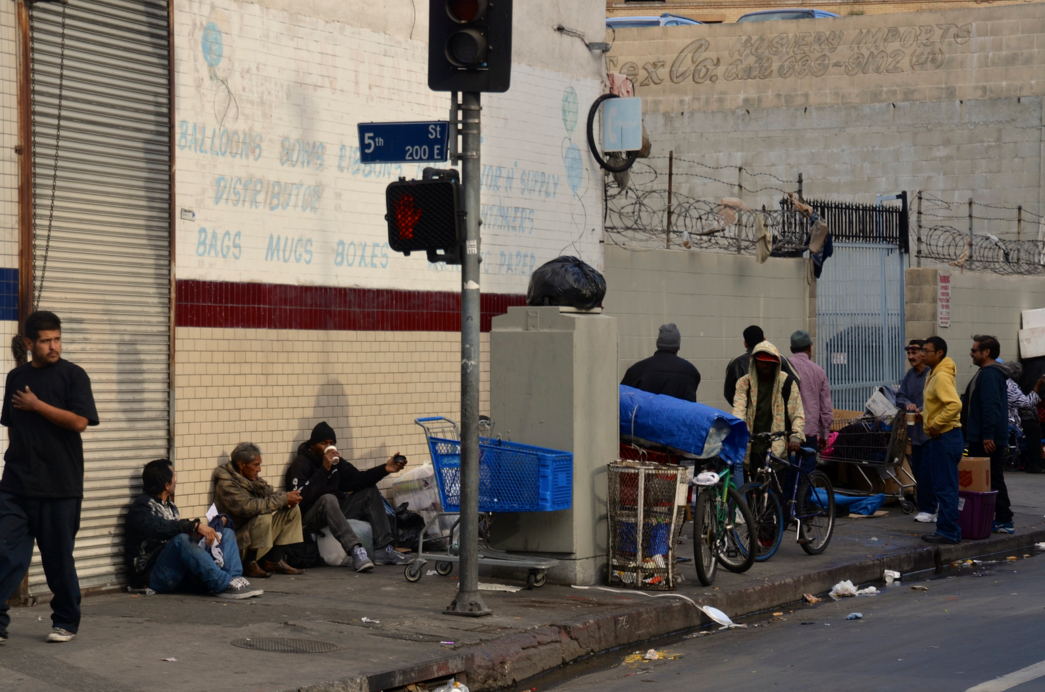 Flickr/Neon Tommy - flickr.com
Sexual assault on the whole is a problem for homeless women everywhere. Half of the women in downtown Los Angeles' homeless population have experienced sexual assault.
Homeless people and abuse
Dr. Emma Williamson, a clinical psychologist, told Broadly in a recent article about homeless women in the winter that most homeless people have faced abuse in some way. Homeless women "usually find themselves sexually abused by somebody closer to them" and tend to be "very sensitive" about engaging in prostitution for survival.
"Women are still very sensitive about prostitution," Dr. Williamson said. "A lot of women do it to earn money on the streets, but it's still a subject that's hard to breach."
Homeless life expectancy
Homeless people in general have a shorter lifespan than those with shelter. Research conducted by the University of Sheffield found that the "average age of death of a homeless person is 47 years old and even lower for homeless women at just 43, compared to 77 for the general population" in the U.K. In the U.S. the average homeless person dies at age 50.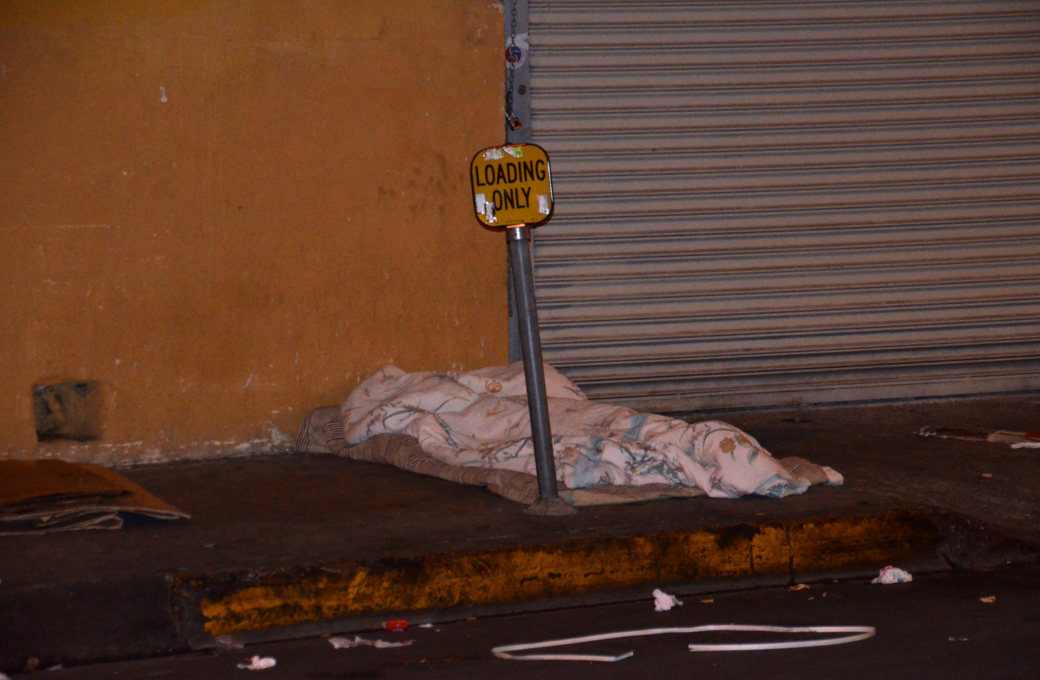 Flickr/Neon Tommy - flickr.com
Homelessness and the struggle to obtain menstruation products
ATTN: previously covered the challenges homeless women face trying to take care of their menstrual periods. Many homeless women lack access to feminine care products and this makes it harder for them to feel clean and confident enough to want to improve their lives.
Molly Moen, former COO of the Downtown Women's Center in Los Angeles, previously told ATTN: that she has witnessed homeless women face this problem firsthand.
"For so many of our women, addressing those very basic needs is incredibly difficult when they are living on the street and don't have access to resources like clean bathrooms, the ability to take a shower, changes of clothes, access to feminine hygiene products," Moen told ATTN:. "[T]hose are things that are tremendously difficult when you're living on the street, particularly here in downtown Los Angeles. There aren't clean, safe public bathrooms. Certainly not enough of them."
Alex Grandstaff, the communications manager at treatment and transitional housing program The Women's Home in Houston, previously interviewed female residents to gather perspectives on this issue for ATTN:. Grandstaff found that some of the women had stopped menstruating, which can be caused by extreme stress and eating too little, among other things.
Share your opinion
Do you know someone who has been homeless?