This Was 2015 in 7 Images
December 31st 2015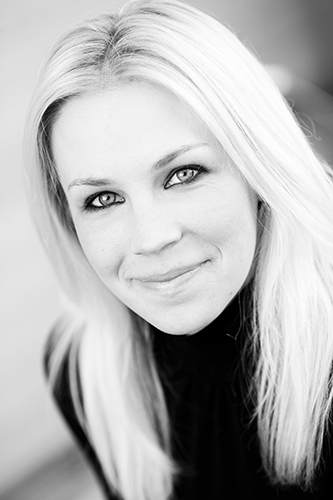 By:
As we look back on 2015, we examine what some of the most courageous women and men had to say — in words and pictures — after facing unspeakable tragedies, in the face of great social or scientific progress, personal triumphs that speak for many, or experiencing times of darkness that brought unlikely communities together. 
Is the glass half full of hope as we embark on 2016? You get to decide. 
After Paris. "They spill blood, we give blood," Mr. Babey, a retired French journalist told Mashable following the November 13, 2015 terror attacks that claimed the lives of 130 people. In the words of Mister Rogers: "Look for the helpers. You will always find people who are helping." 
Twitter/@KayBurley, AP/Jerome Delay - twitter.com

Selma is Now. "I'm here because somebody marched. I'm here because you all sacrificed for me," President Obama said in 2007 as he prepared to run for office. 

On March 7, 2015, President Obama and thousands of men and women gathered to reenact the historic march across the Edmund Pettus Bridge, 50 years after "Bloody Sunday," which represents the peak of the civil rights movement before the Voting Rights act of 1965 was passed five months later. Today the #BlackLivesMatter movement continues to fight for civil rights in 2015, and the bridge continues to symbolizes hope in a new era of injustice.
AP Photo/Bill Frakes

Love Won. "Not that I, or any of us, should feel like we need a law to validate us, or our love, but yo, it feels good to be seen. It's important that our worth is recognized," xojane editor Tynan Sinks says of the June landmark SCOTUS ruling on marriage equality in all 50 states.
Flickr/Ted Eytan - flic.kr

It's the election, stupid. This year, American interest in the presidential election hit a record high. Not only is viewership of the primary debates for both parties drastically higher than it ever has been, engagement with news coverage after the debates is also on the rise. 

"Let me say something that may not be great politics," said Sen. Bernie Sanders of Vermont at the Las Vegas debate on October 13, "but I think the secretary is right — and that is that the American people are sick and tired of hearing about your damn emails."
AP/John Locher - apimages.com

Misty Willed What She Wanted. "The path to your success is not as fixed and inflexible as you think," Misty Copeland says. This summer, she became the first African-American woman to be named a principal dancer with the American Ballet Theater, one of the most celebrated and prestigious dance companies in the world. 

She's inspiring others to break barriers, too, with her advocacy for an art form that's been inaccessible for centuries, and she is helping the next generation of young women feel strong enough to put their dancing shoes on. 

Image: CBS - cbs.com

"Humanity Washed Ashore." Humanity, in this case, rested on the tiny shoulders of a 3-year-old Syrian boy, Aylan Kurdi, who drowned along with his brother when their boat capsized as 4 million Syrian refugees attempted to flee their war-torn home.

"My wife is my world and I have nothing, by God. I don't even think of getting married again or having more kids. ... I am choking, I cannot breathe. They died in my arms," Abdullah Kurdi, the father of both boys, told the Syrian radio station, Rozana.
AP/DHA, File - apimages.com

Powerful Winds. "History will remember this day," U.N. Secretary General Ban Ki-moon said at the COP21 United Nations Climate Change Conference on December 12, 2015. "The Paris agreement on climate change is a monumental success for the planet and its people." 

Following two decades of negotiations, 195 countries came together to agree on a historic, legally binding accord to end the world's dependence on fossil fuels. Despite the historic nature of the agreement, experts call it one small step for man.
AP/Laurent Cipriani - apimages.com
Share your opinion
Do you have a New Year's resolution for 2015?