Donald Trump's First T.V. Ad Is Everything You'd Imagine
"I'm Donald Trump, and I approve this message."
So opens the candidate's first official TV ad, which was released on Monday, and plays like a hit parade of some of Trump's more controversial policy proposals of recent months.
The spot touches on three cornerstones of Trump's presidential bid: his call to ban people who are Muslim in the interest of rooting out "radical Islamic terrorism;" building a "big, beautiful wall" to stop illegal immigration along the U.S.' southern border; and a promise to "bomb the shit out of" the self-proclaimed Islamic State terrorist group and steal their oil.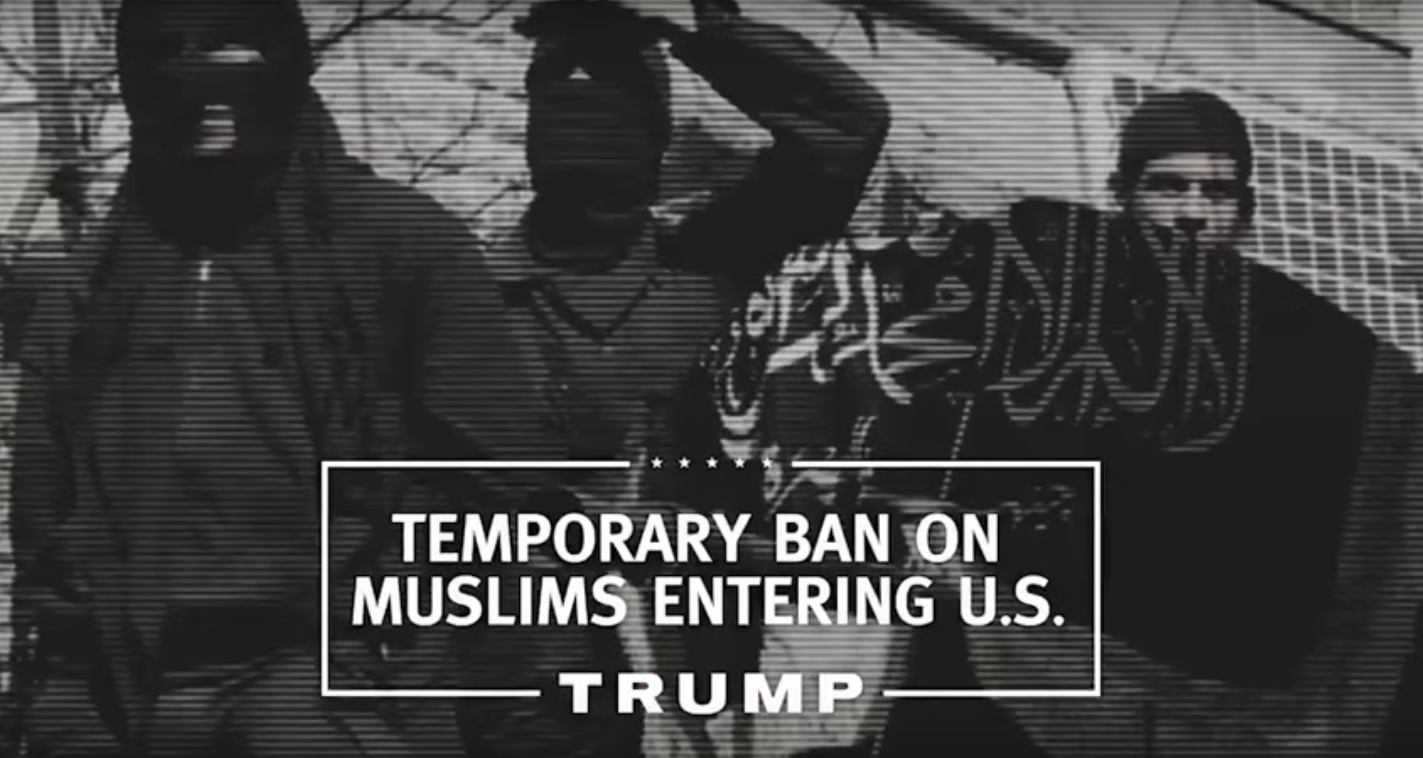 YouTube/PoliticalTurkey1 - youtube.com
The candidate's first ad is not surprisingly reflective of his campaign style thus far: brash, bold, and seemingly driven by a perceptive sense of which issues resonate with American voters — or at least, playing off of them.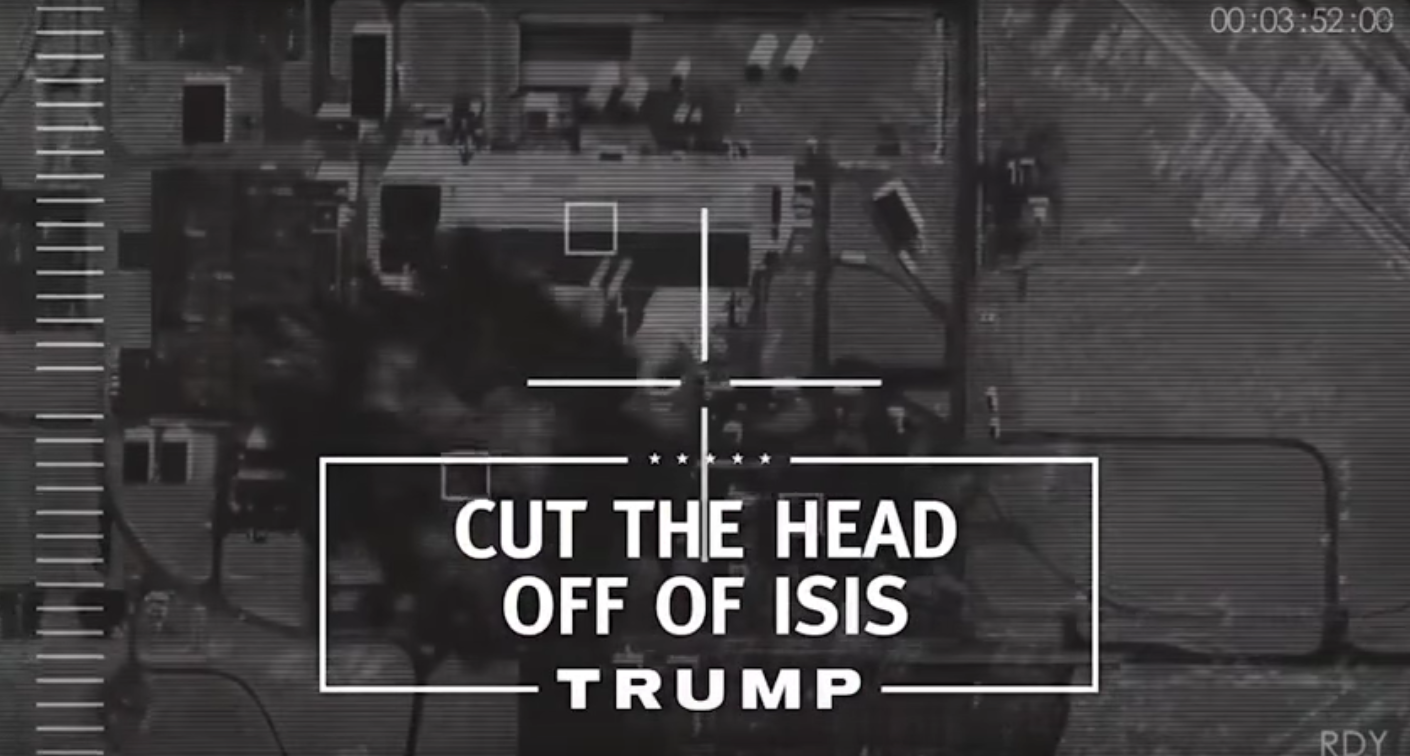 YouTube/PoliticalTurkey1 - youtube.com
It's a strategy that has drawn criticism from some — according to President Barack Obama, Trump's anti-Muslim rhetoric is exploitive of uninformed voters — but has seemed to work for the businessman, who has led the GOP field for months and continues to poll well.
The ad's release comes just a few weeks before the first national gauge of which candidates could make their party's nomination: the Iowa caucuses and the New Hampshire primary. Trump is reportedly spending more than $2 million a week to run TV ads in those states.
On Monday afternoon, the website Politifact traced the footage the ad uses to illustrate illegal immigration across the southern border to an Italian network showing Moroccans crossing into Spanish-held Melilla in 2014. Though any identifying watermarks were removed from the footage, the Trump campaign said it was used intentionally to illustrate "the very real threat Americans face if we do not immediately build a wall," according to a statement from spokeswoman Hope Hicks.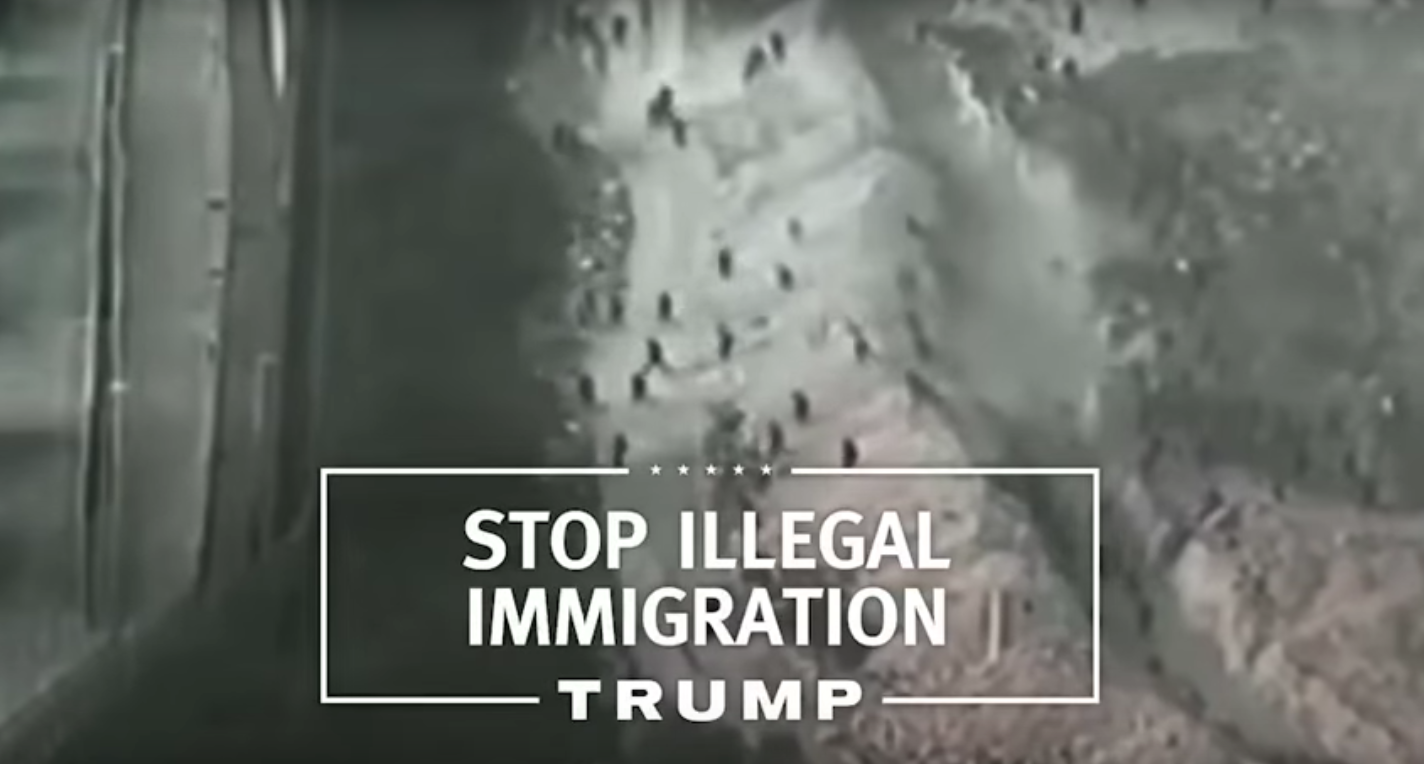 YouTube/PoliticalTurkey1 - youtube.com
NBC reporter Katy Tur also got a more colorful response from a campaign manager.
"No shit it's not the Mexican border but that's what our country is going to look like if we don't do anything," Tur tweeted.
Watch the full ad below: 
Share your opinion
Would you vote for Donald Trump?